India is such a varied land that a traveller can travel just a little distance and be exposed to a whole different culture. So when we talk about the quintessential 'Rural Indian' experience, there really isn't one. You can't equate rural Rajasthan with rural Sikkim or rural Kerala; each experience is so unique! Yet, there is a unifying theme—that of warm hospitality, age-old customs and traditions and delicious home made food! Here are 13 village experiences that we have dug up from different corners of India for you to enjoy:
1. Hingaara – The Nature Stay, near Agumbe, Karnataka
The village of Agumbe will forever be Malgudi for all those who have watched and fallen in love with the television series Malduidi Days. The series was almost entirely shot in the rain drenched village of Agumbe in Karnataka's Shimoga District and even today the region is as brilliantly green and thickly forested as it was decades ago. The 350-year-old traditional Malnad mane or home, Hingaara, is located just a few kilometres from Agumbe and has been in Shashank Hegde's family for over five generations. With its tiled roof, red oxide floors and pillared verandah and halls, Hingaara is an authentic traditional village home. Here a traveller gets to experience true Malnad village life,like working in the farms, spending a day with children at the nearby Government school, trekking, going on village walks or becoming a part of the village audience during an all-night folk performance. Plus guests will be treated to delicious home cooked Malnad meals.
Read more: https://www.responsibletourismindia.com/stay/hingaara-the-nature-stay/235
2. Himalayan Ark, Munsiari, Uttarakhand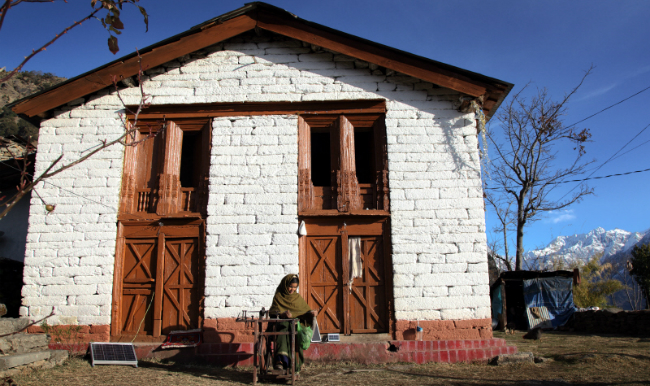 The Himalayan Ark offers around 25 homestays (rooms in homes of local villgers) in Uttarakhand's Munsiari, in the Gori River Valley, right across from the snow peaks of Panchachuli and close to the trijunction of the international borders of India, Nepal and Tibet. What to do here? Slow down, take a deep breath of the fresh mountain air, watch colourful butterflies and birds, eat the simple but delicious local Kumaoni food, including dishes like bhaang ki chutney, go for scenic hikes and slightly demanding treks to sacred forest ponds through oak and rhododendron lined trails, sleep in rustic rooms in the homes of the local villagers and wake up to the view of majestic snow capped Himalayan peaks. What more do you need?
Read more: https://www.responsibletourismindia.com/stay/himalayan-ark/131
3. Rustic Holidays, Ratnagiri, Maharashtra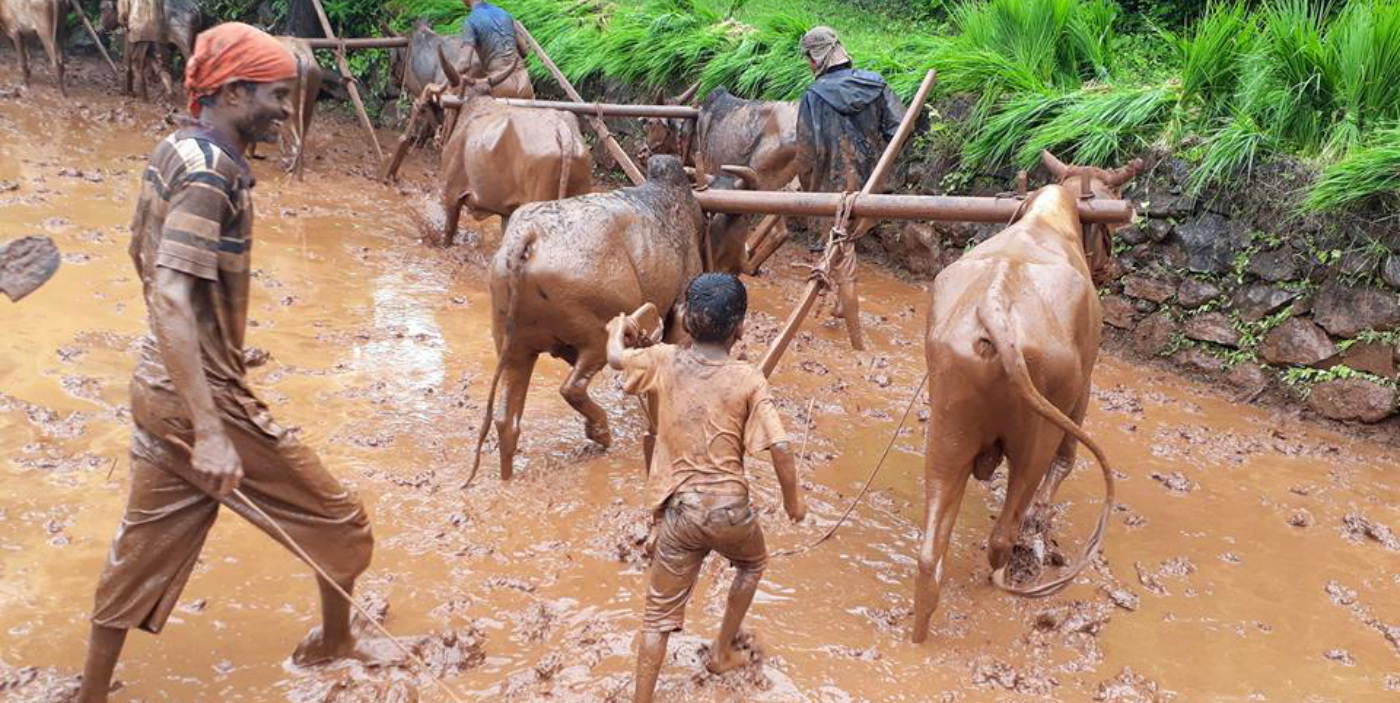 Rustic Holidays is a village holiday experience built around a 200-year-old ancestral home in the village of Tural in Maharashtra's Ratnagiri. Guests stay in earth-friendly cottages built of mud bricks and get to experience Maharashtrian village life—take part in farming activities, play traditional and fun local games, celebrate festivals the village way, watch folk performances, eat fresh and delicious Maharashtrian food made with ingredients grown on the homestay's farms!
Read more: https://www.responsibletourismindia.com/stay/rustic-holidays/393
4. Makaibari Homestay, near Darjeeling, West Bengal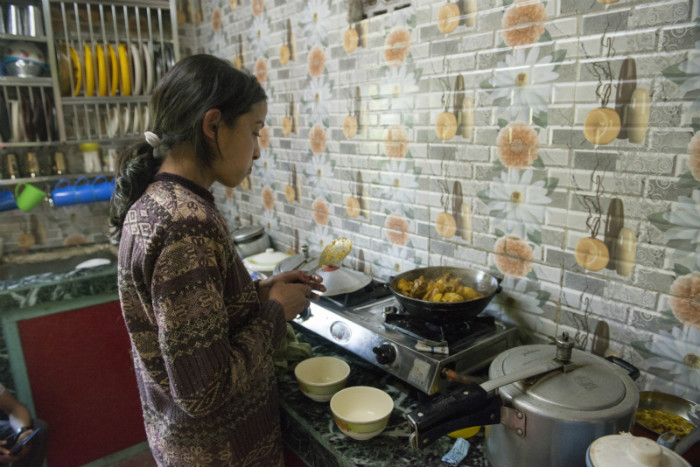 At Makaibari Tea Estate in Darjeeling you get to experience a very different tea garden experience. Instead of staying in an old-world luxurious tea estate bungalow, you stay in the village home of one of the tea worker families. Staying in one of the village homes ensures you become a part of that family for a few days—you cook with them, eat with them and are part of their daily lives. The women of the household make delicious local dishes for each meal and it is rare to experience such home cooked local meals elsewhere.The hosts ensure guests enjoy experiences like witnessing and participating in tea plucking, processing and tasting, forest treks, bird watching hikes, joining in farming activities and being part of local festivals.
Read more: https://www.responsibletourismindia.com/stay/makaibari-homestay/384
5. Bhoramdeo Jungle Retreat, Chattisgarh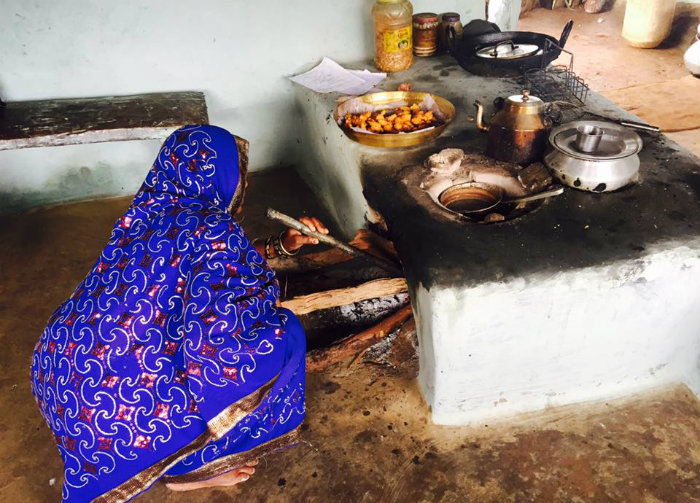 Bhoramdeo Jungle Retreat (BJR) is a great example of rural tourism done right. The idea behind BJR is to offer guests an immersive experience, while ensuring local people and their culture and traditions are respected and the guests and locals are able to exchange knowledge. Also, through low-key tourism owner Satyendra 'Sunny' Upadhyay and his collaborators want to ensure that local residents, mostly from tribal groups and seen as lowly by many, realise that their culture and traditions are special, good for the earth and community and so protected for future generations. There are cycle rides and hikes to the local Baiga and Gond villages, market trips and vists to the nearby Bhoramdeo temple during the evening puja apart from activities like cycle rides into the Kanha National Park that includes overnight camping. BJR also organises activities like local folk dance performances but the difference is that travellers go to the village to see the performance along with the rest of the villagers, instead of bringing a dance troupe to the hotel.
Read more: https://www.responsibletourismindia.com/stay/bhoramdeo-jungle-retreat/197
6. Koh Hee Bed & Breakfast Homestay, Mayabunder, Andaman & Nicobar Islands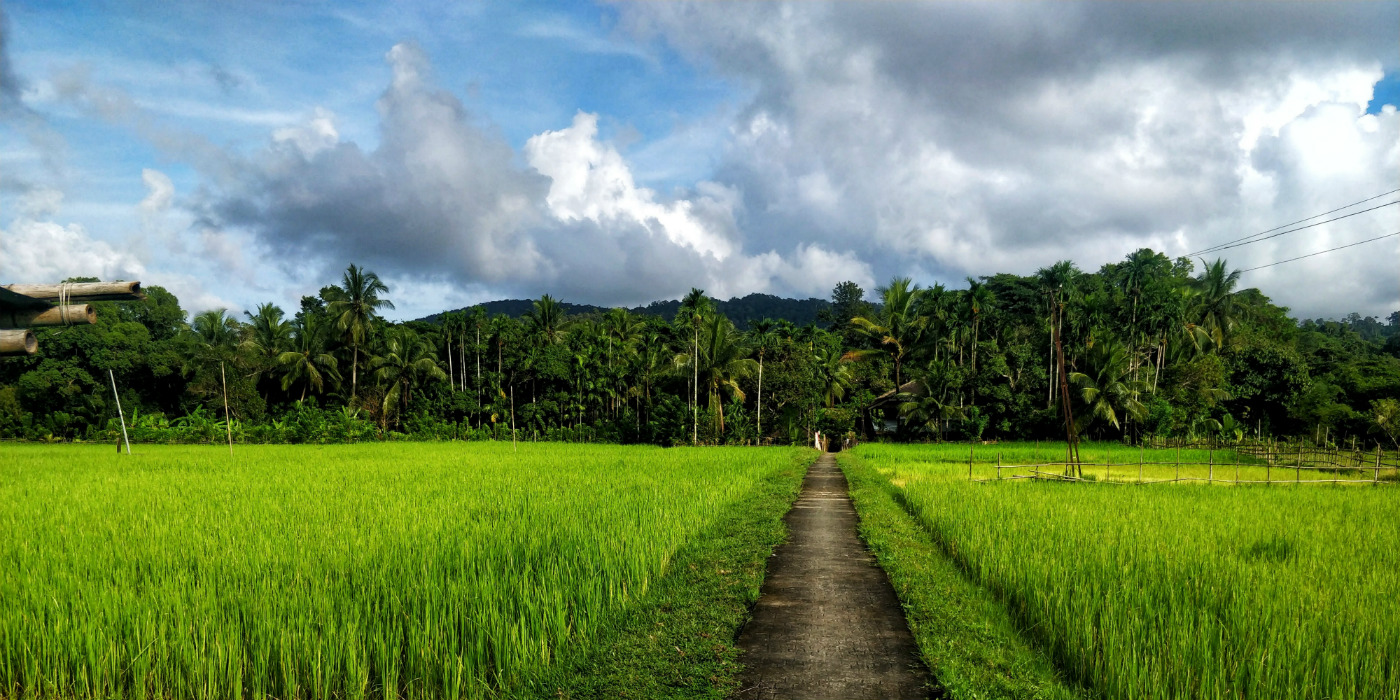 Koh Hee, built of brick, wood and thatch, is a traditional 'Karen' home set amidst green paddy fields and forests with the pristine beach a hop, skip and jump away in a lush valley in Middle Andamans. Guests stay in the top floor of the family home and eat their meals, which are homecooked Karen meals made with rice, chicken, eggs, fruits and vegetables sourced from the homestay's organic farm, with the hosts. Walks in the forest, bird watching hikes, a guided tour of the family farm and visits to the nearby beach or to the port town of Mayabunder or the turtle nesting beaches of Karmatang, Dhani Nullah or Cuthbert Bay are all arranged. Host Saw John also arranges interactions with the village elders for guests interested in local history and stories of Japanese occupation of the islands during the second World War.
Read more: https://www.responsibletourismindia.com/stay/koh-hee-bed-breakfast-homestay/366
7. Olappamanna Mana, Palakkad, Kerala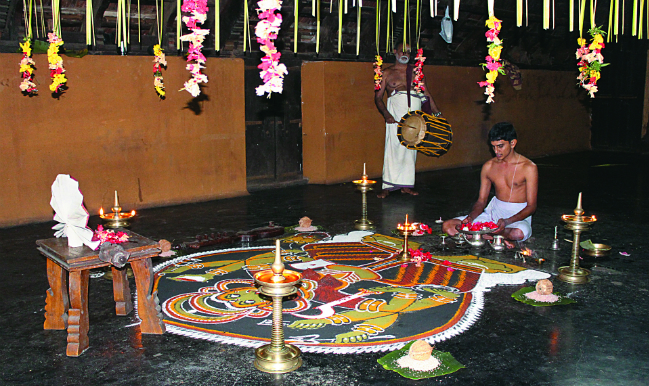 The village of Vellinezhi seems almost untouched by the tourism boom that has consumed Kerala's beaches, backwaters and hills. The village is the birthplace of the Kalluvazhi Chitta, one of the most popular forms of Kathakali, and is also home to many renowned Kathakali artists, Carnatic musicians, sculptors, weavers and artisans. Here stands the historic Namboodiri homestead, Olappamanna Mana, where travellers get an understanding of the cultural traditions and arts that are still practiced in this region, from unique Hindu rituals to scintillating Kathakali performances.Village walks and visits to artisans and ancient temples are also organised. Also on offer is the authentic Kerala vegetarian sadya!

Read more: https://www.responsibletourismindia.com/stay/olappamanna-mana/141
8. Tirthan Riverview Homestay, Himachal Pradesh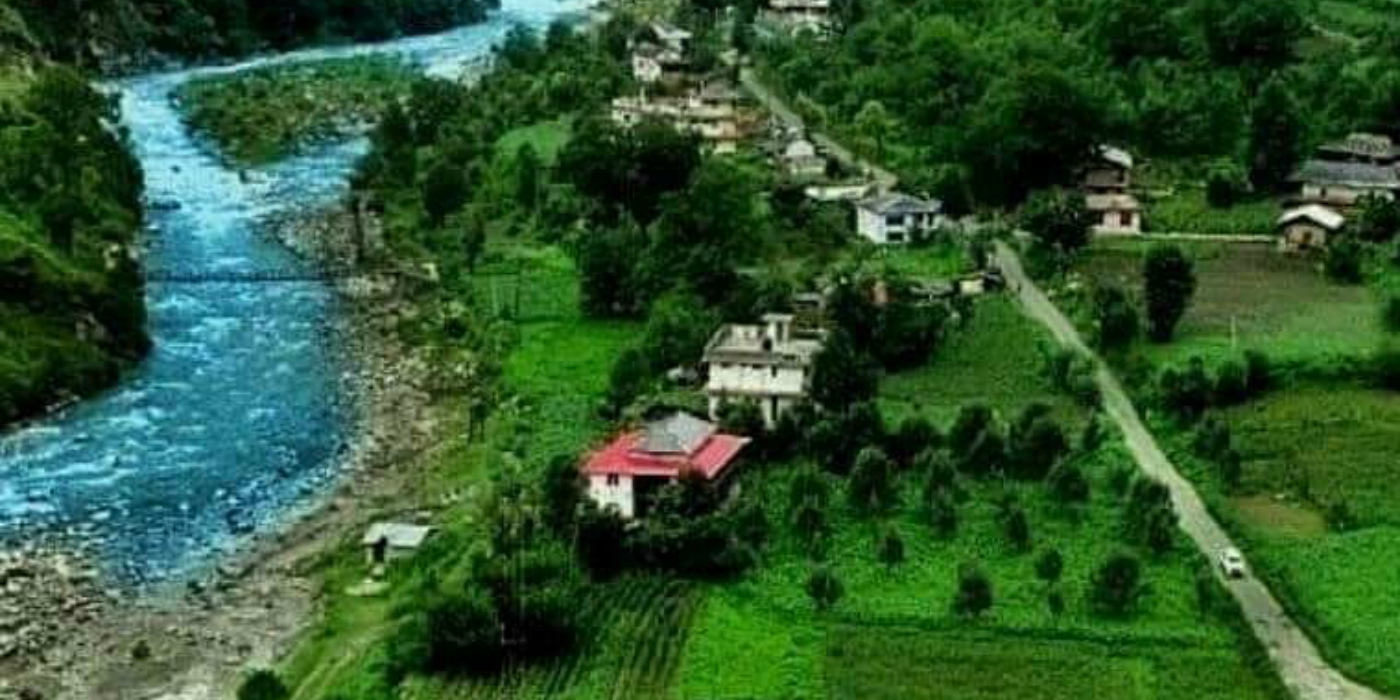 Ropajani, which lies close to the stunning Great Himalayan National Park (GHNP), is a village of just 10 families. Here, perched above the Tirthan river and surrounded by mountain peaks and forests is the Tirthan Riverview Homestay. The homestay is family-run. The owner's son takes care of the guests and takes them hiking, trekking, camping and fishing. The ladies of the house ensure the guests are well fed. The food is cooked on wood fire and comprises of local dishes. Breakfast could be stuffed paratha, Childdu (a savoury dosa like Himachali dish made of rice flour) and puri-bhaji, while lunch and dinner consist of seasonal vegetables, dal, salad, rice and roti. Fresh caught trout, other non-vegetarian dishes and special local dishes are also made on request and at additional cost. The family also serves local sweets like sheer, halwa and sewaiyaan. The homestay offers a relaxing rural experience. You could try your hand at angling and cook the fresh caught fish on open-air grills! In fact, picnic by the riverside is a memorable experience. Visting nearby villages and trying out rock climbing and river crossings on zip lines are also options. There are numerous festivals and fairs to attend between January and July, like the unique and colourful local Mask festival.
Read more: https://www.responsibletourismindia.com/stay/tirthan-riverview-homestay/392
9. Tordi Garh, Rajasthan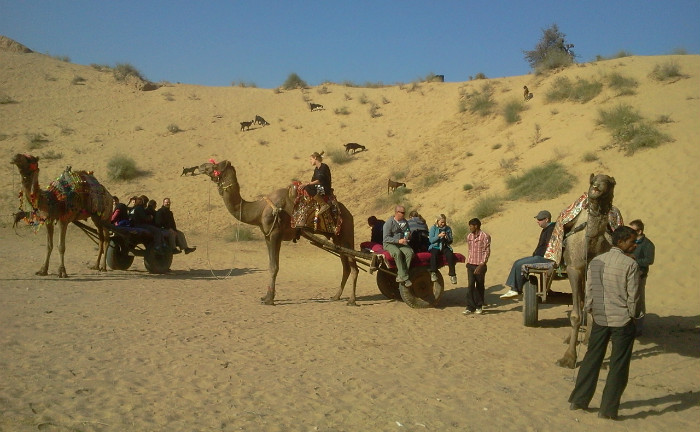 The 18th century Tordi Garh with its turrets, courtyards, terraces and verandahs is a romantic getaway located 100km from Jaipur at the edge of the village Tordi Sagar. The hotel owners have trained village youth to lead guests on village walks, where the guests get to interact with the villagers, learn about the lives and trades of the local potters and ironsmiths, visit village markets, see firsthand traditional methods of cooking, explore ancient stepwells and halt at small temples. Guests can also engage with locals in traditional games like kabaddi, kho kho and other games like cricket, volleyball and soccer.
Read more: https://www.responsibletourismindia.com/stay/tordi-garh/279
10. Dhenkanal Palace, Odisha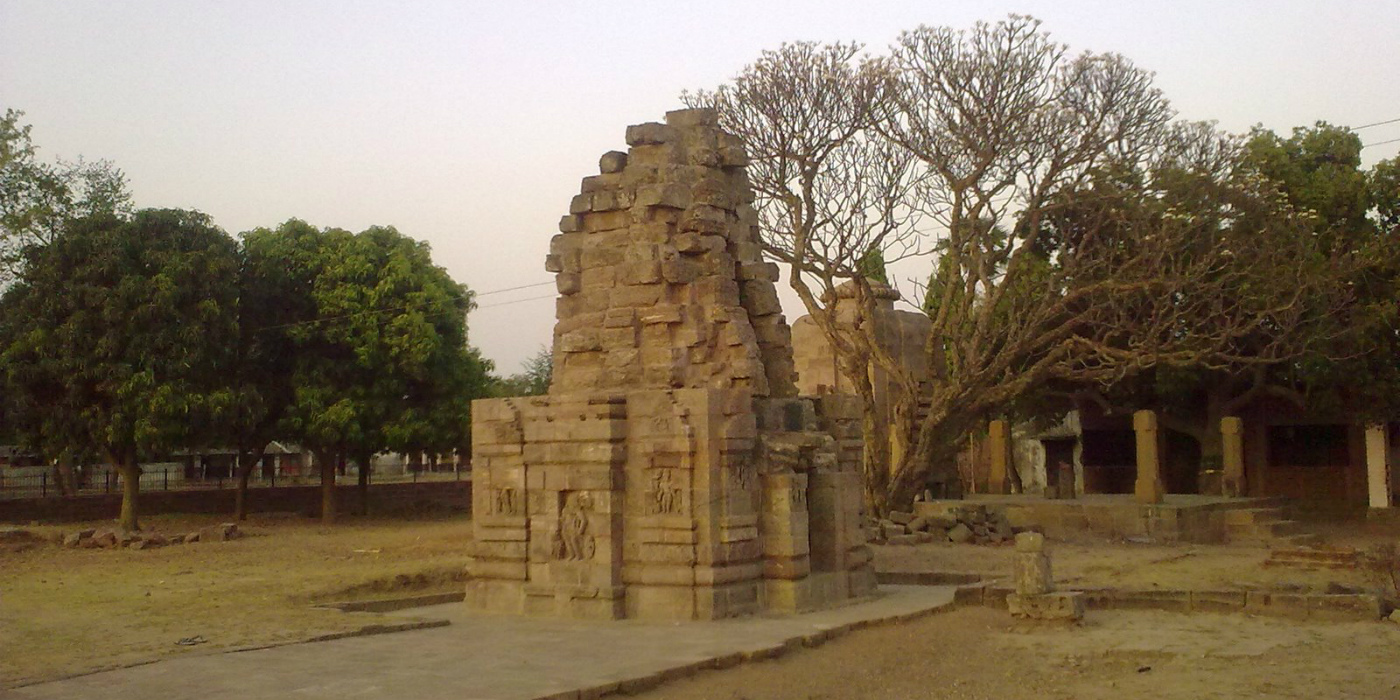 Dhenkanal Palace, located in the central Odisha district of Dhenkanal, is a large complex of apartments, courts and gardens nestled on the gentle slopes of the Garhjat Hills of the Eastern Ghats. This is the seat of the Raja of Dhenkanal and has been turned into a heritage homestay where guests get to experience rural Odisha albeit in a luxurious manner! The surrounding area is wild country, with lush river valleys and the Bahukhai and Kapilash Forests of the Eastern Ghats. Visiting the tribal villages of the Majhis, Mundas and Sabars is an eye opening experience and also allows travellers to get a glimpse of tribal customs, arts and crafts. Religious sites like Kapilash, Joranda, Kualo and Sarang are nearby as are settlements known for producing the brass Dokra jewellery and Ikat and Khandua textiles.
Read more: https://www.responsibletourismindia.com/stay/dhenkanal-palace/277
11. Mantra Koodam, near Kumbakonam, Tamil Nadu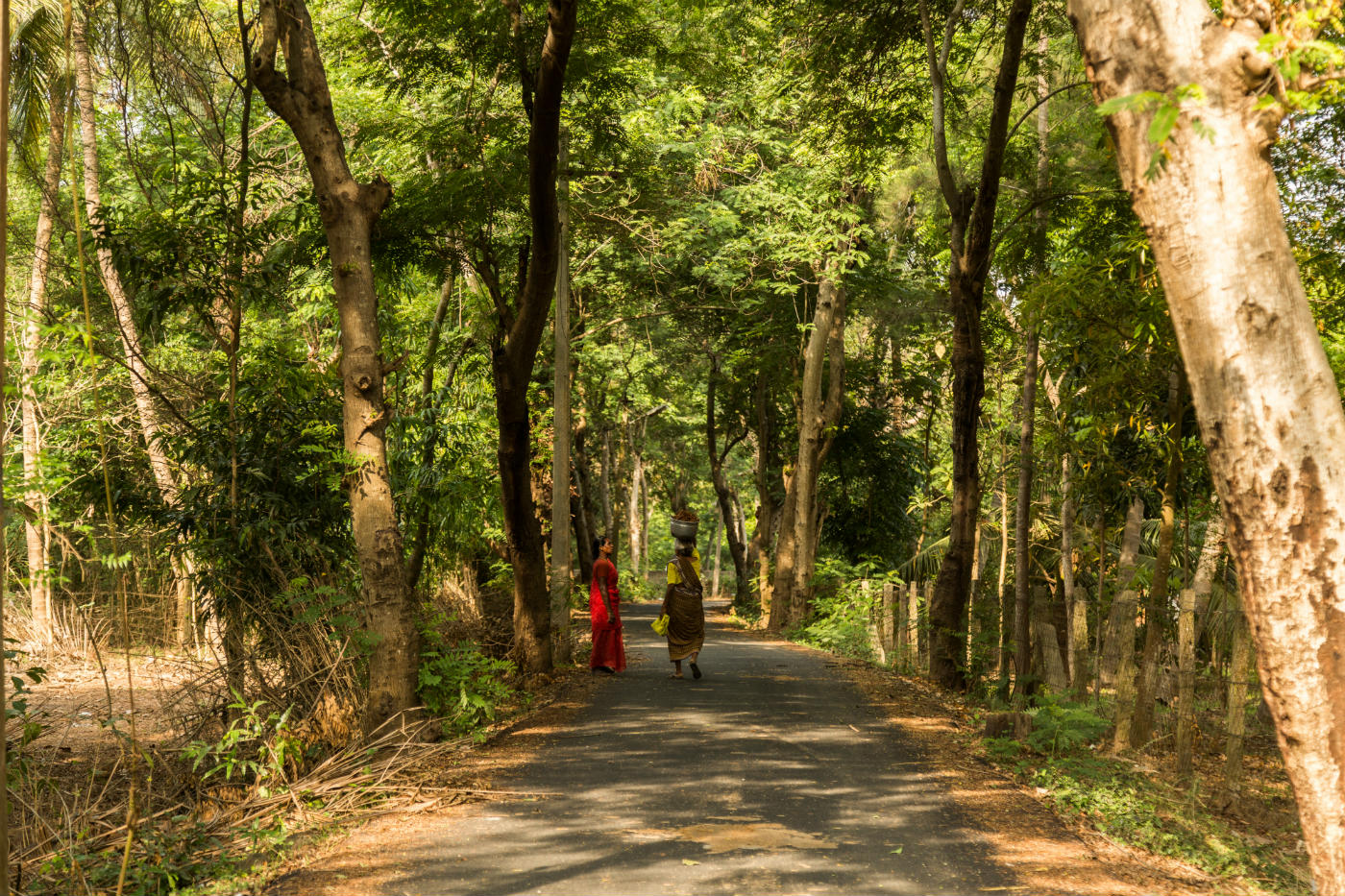 Quiet Veppathur village is located just 6km from the bustling temple town of Kumbakonam. Here in this village is CGH Earth's Mantra Koodam, a hotel that takes you on a nostalgia trip to a Tamil Nadu of a different age. Located on a 15-acre plot of green land, flanked by the Cauvery and Veera Chozha Rivers, Mantra Koodam is designed like an agraharam—the traditional Tamil Brahmin street lined with illams or Brahmin homes. Part of the charm of staying here are the experiences guests can access in the surrounding region. Bullock cart ride through the narrow village lanes and the more open countryside is a highlight. Visits to a Vedic School, a Kalamkari art centre and weaving centres that make the handloom 'pattu' silk are arranged by the hotel, as are visits to as many temples as the guest can handle! The resort is also a great place to try out traditional Cholanadu cuisine.
Read more: https://www.responsibletourismindia.com/stay/mantra-koodam/302
12. Eshab Homestay, Sribadam village, West Sikkim
Eshab is located in the tribal village of Sribadam, which is blessed with a very picturesque setting with green, rolling mountain valleys, pine forests, gushing rivers and waterfalls and organic farms and fruit orchards. The surrounding farms, orchards and forests provide great opportunity for hikes and treks, ensuring travellers can explore local village living and the natural beauty of the place. There are monasteries, lakes and waterfalls nearby to visit. Do try the traditional hot stone spa or Menchu experience.
Read more: https://www.responsibletourismindia.com/stay/eshab-homestay/220
13. Fort Rampura, Bundelkhand, Uttar Pradesh
Located in the Chambal ravines of the Uttar Pradesh side of Bundelkhand, Fort Rampura was the stronghold of the Rampura family for fourteen generations. Today it is a homestay. This is luxury meets rural tourism at its best. You could use Fort Rampura as a base to explore the many war Forts located in this region. An early morning walk through the ravines to the original family fort that lies in ruins and the family temple that is still located here is a great experience. So is the morning or evening boat ride on the much cleaner and wider stretch of the River Yamuna that flows nearby when you can watch local fisherman net their catch. Walks through the village and visits to colourful weekly bazaars are a great way of seeing true village life. Visits to local gud (jaggery) units, farms, orchards and potters are also organised. In the evenings local folk singers will regale you with ballads praising Bundelkhand kings and recounting the daring exploits of local bandits, who once upon a time made the ravines here their hideouts.
Read more: https://www.responsibletourismindia.com/stay/fort-rampura/273