Beautiful Tirthan Valley is a lush forested wonderland, perfect for those wishing to escape crowds, be close to nature, hike and trek in the mountains, and observe wildlife in their natural habitat. The Great Himalayan National Park (GHNP), which can only be explored on foot and is known for its breathtaking beauty, lies here. At the gateway to GHNP is the tiny village of Ropajani, almost hidden amidst the soaring trees and surrounded by mountain peaks. Here, perched above the Tirthan river is the family-run Tirthan Riverview Homestay.
Just 65km from Kullu, Ropajani is a village of 10 families. The village and the homestay falls in the buffer zone of GHNP. The homestay is a wood, stone and mud structure and is a mix of modern and traditional Himachali architecture. It offers three double bedrooms with attached bathrooms. All bedrooms open to a spacious balcony with a view of the Tirthan river and pine forests.
The homestay is entirely family-run. The owner's son takes care of the guests and takes them hiking, trekking, camping and fishing. The ladies of the house ensure the guests are well fed. The food is cooked on wood fire and comprises of local dishes. Breakfast could be stuffed paratha, Childdu (a savoury dosa like Himachali dish made of rice flour) and puri-bhaji, while lunch and dinner consist of seasonal vegetables, dal, salad, rice and roti. Fresh caught trout, other non-vegetarian dishes and special local dishes are also made on request and at additional cost. The family also serves local sweets like sheer, halwa and sewaiyaan.
A stay here is for those who are looking for an active holiday. The woods around the homestay and beside the river are great for walks and hikes. The hosts also help organise longer treks to nearby points of interest as well as within the GHNP area. You could try your hand at angling and cook the fresh caught fish on open-air grills! In fact, picnic by the riverside is a memorable experience. Visting nearby villages and trying out rock climbing and river crossings on zip lines are also options. There are numerous festivals and fairs to attend between January and July, like the unique and colourful local Mask festival.
Price: Rs 1,500 for single occupancy and Rs 2,500 for double occupancy. Tariff includes vegetarian breakfast, morning or evening tea and lunch or dinner. Non vegetarian dishes are provided at additional cost.
Read more: https://www.facebook.com/tirthanriverviewhomestay/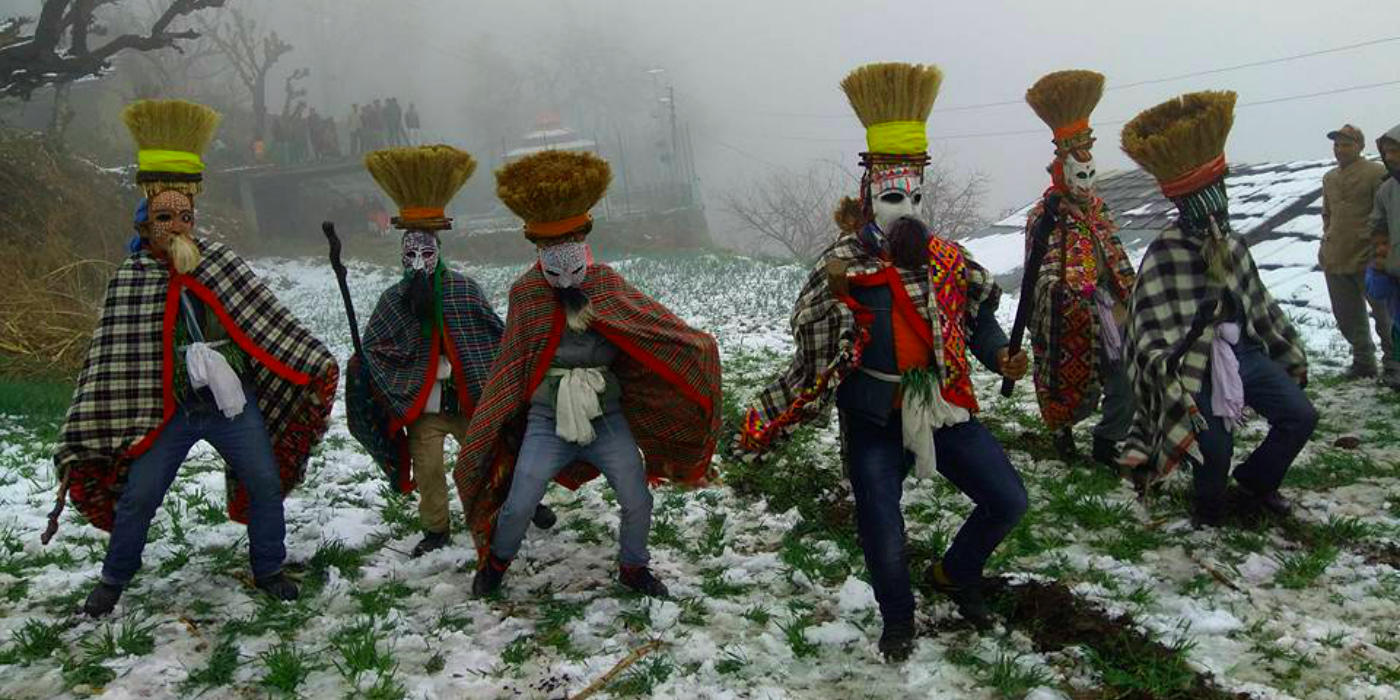 Slow Travel
Tirthan Riverview Homestay is a local family-run homestay that focuses on promoting nature-based and activity-led holidays in the Tirthan region. It also promotes local culture and cuisine.
---