Bhoramdeo Jungle Retreat (BJR) is a great example of rural tourism done right. Many a times rural tourism can seem intrusive, like walking into someone's house unannounced. Many tour operators and hotels in India peddle various versions of rural tourism but much of it involves tourists gawking at locals as they go about their daily lives with very little human interactions between the 'guests' and the 'hosts'. Satyendra 'Sunny' Upadhyay, who started BJR about a decade-and-a-half back, did not want to do such 'human safaris'.
His homestay is located in Bhoramdeo in Chattisgarh, about three hours away from the state capital of Raipur. The place is known for the Bhoramdeo Temple complex, dedicated to Shiva and constructed between 7th and 12th centuries, renowned for its sculpture covered structures.
The idea behind BJR is to offer guests an immersive experience, while ensuring local people and their culture and traditions are respected and the guests and locals are able to exchange knowledge. Also, through low-key tourism Sunny and his collaborators want to ensure that local residents, mostly from tribal groups and seen as lowly by many, realise that their culture and traditions are special, good for the earth and community and so protected for future generations.
The property itself is designed in the manner of a farmhouse with two low, tiled-roof buildings housing five rooms, all opening onto verandahs. The rooms are large and airy and decorated with local artefacts. A special mention needs to be made about the Gond drawings on the room walls done every year by a local Gond painter.
The homestay's land and courtyard have various great nooks and spots to lounge about in and to have the sumptuous local meals prepared by in-house cook Nanuk, who like all the staff here hails from the village.
Sunny, who runs the place along with his Swiss wife Sabrina, is from nearby Kawardha and was a guide at the Kawardha Palace before starting BJR. His years as a tourist guide made him realise that the interactions that tourists had with the local community and the glimpses they got of the local culture and practices is what set a trip apart for them more than the tours of the built heritage of the region. He also understood how tourism needed to be respectful of the local people and their traditions, while at the same time bringing in practices that would improve the lives of the local residents. This understanding has translated to activities at BJR that have been crafted with sensitivity.
There are cycle rides and hikes to the local Baiga and Gond villages, market trips and vists to the temple during the evening puja apart from activities like cycle rides into the Kanha National Park that includes overnight camping. Guests need to follow a set of rules like taking photos after asking for permission and not paying for the photos and not giving local children gifts as this leads to the children begging for gifts later. Also, BJR follows such mindful tourism practices like taking tourists to villages to witness traditional dance performances, instead of bringing danceres to BJR, so that the whole village can enjoy the performance and the tradition remains in the village.
Guests and other outsiders who come to work with the locals do impart such 'modern' knowledge like waste management and maintaining better menstrual hygiene. But, the point of the local-guest interactions facilitated through BJR is to show that there is much that urban tourists can learn from the tribal communities, be it in the way they live in harmony with nature or the sustainable farming practices they follow.
At BJR guests get to enjoy a slice of rural Indian life, knowing well that their stay there will only have a positive impact on the local people and habitat.
Price: Rs 5,500 per person per night; includes all meals and activities that do not involve car transport.
Read More: https://www.bhoramdeojungleretreat.com/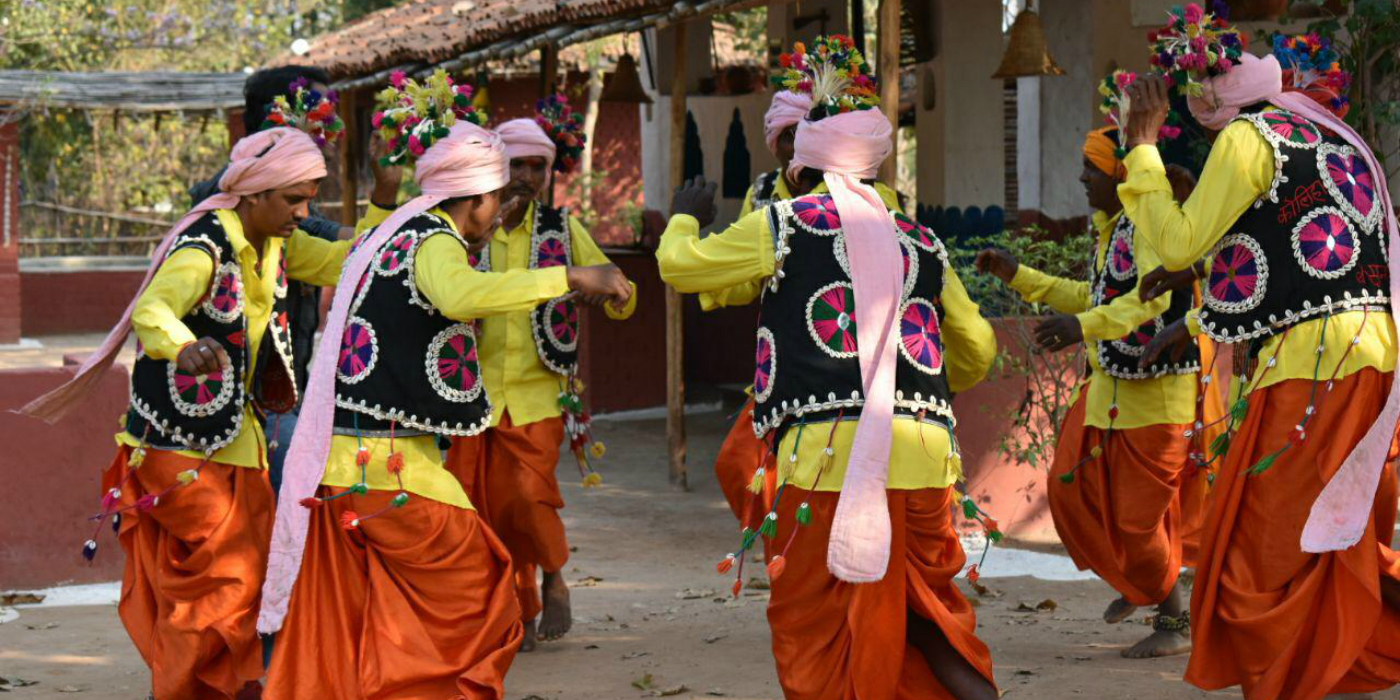 Slow Travel
Bhoramdeo Jungle Retreat (BJR) practices low-key tourism that does not adversely impact the social, cultural and ecological fabric of the place and community. Guests are asked to follow mindful and responsible tourism (RT) practices like not taking photographs without permission. BJR ensures the activities undertaken are respectful to local people and their culture and tradition. BJR also works in multiple ways to improve the lives of locals by conducting various welfare activities like menstrual hygiene camps, blood donation drives and other such initiatives. It also follows RT practices like composting, using some solar energy and installing wood-fired boilers for hot water. A rain water harvesting unit has been installed and the water thus collected can be used by the village as well especially in summer.
---