In lush Mayabunder in the northern corner of Middle Andamans is a quiet valley with a gurgling stream. Close to it is the village of 'Webi', which means hidden village in the language of the Karen tribe who settled here in multiple migration waves starting in 1925. In Webi lies a traditional 'Karen' home, Koh Hee, built of brick, wood and thatch and set amidst green paddy fields and forests with the pristine beach a hop, skip and jump away. Saw John Aung Thong and his wife Naw Doris have opened up their home to travellers who are looking for a simple, close-to-nature holiday.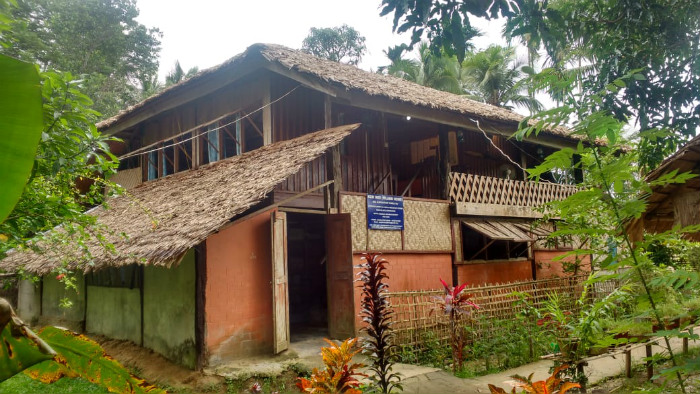 Saw John's father, a member of Burma's Karen tribe and a first generation settler in the Andaman Islands, built the home in 1948. Saw John has been with the Andaman Nicobar Environment Team for over 20 years and heard about the concept of homestays. That is how he decided to turn his family home into a homestay so travellers could come and experience his community's way of life.
The house is a two-storey structure in a five-acre farm and is among the last traditional Karen homes here. Guests have access to the entire first floor with three bedrooms available. However, the washrooms and toilets are located downstairs. The host family lives here on the ground floor and this is where the meals are served. Food is typically homecooked Karen meals and the ingredients like rice, chicken, eggs, local fruits and vegetables are sourced from the homestay's organic farm.
Saw John and his two sons act as able guides to not just the place's sights and sounds but also to the community's customs and practises. Walks in the forest, bird watching hikes, a guided tour of the family farm and visits to the nearby beach or to the port town of Mayabunder or the turtle nesting beaches of Karmatang, Dhani Nullah or Cuthbert Bay are all arranged. Saw John also arranges interactions with the village elders for guests interested in local history and stories of Japanese occupation of the islands during the second World War.
Or you could choose to just stay at home and enjoy the solitude, with just the sounds of the working farm and birds breaking the quiet of the day, relax with a book or help out with household chores. There are very few places around where you can just be!
Price: Rs 1,500 per person per day; includes all three meals and tea or coffee. Accommodation to students and researchers is offered at a subsidised rate of Rs 500 per person (including meals).
Read more: https://www.facebook.com/Koh-Hee-1630896683828901/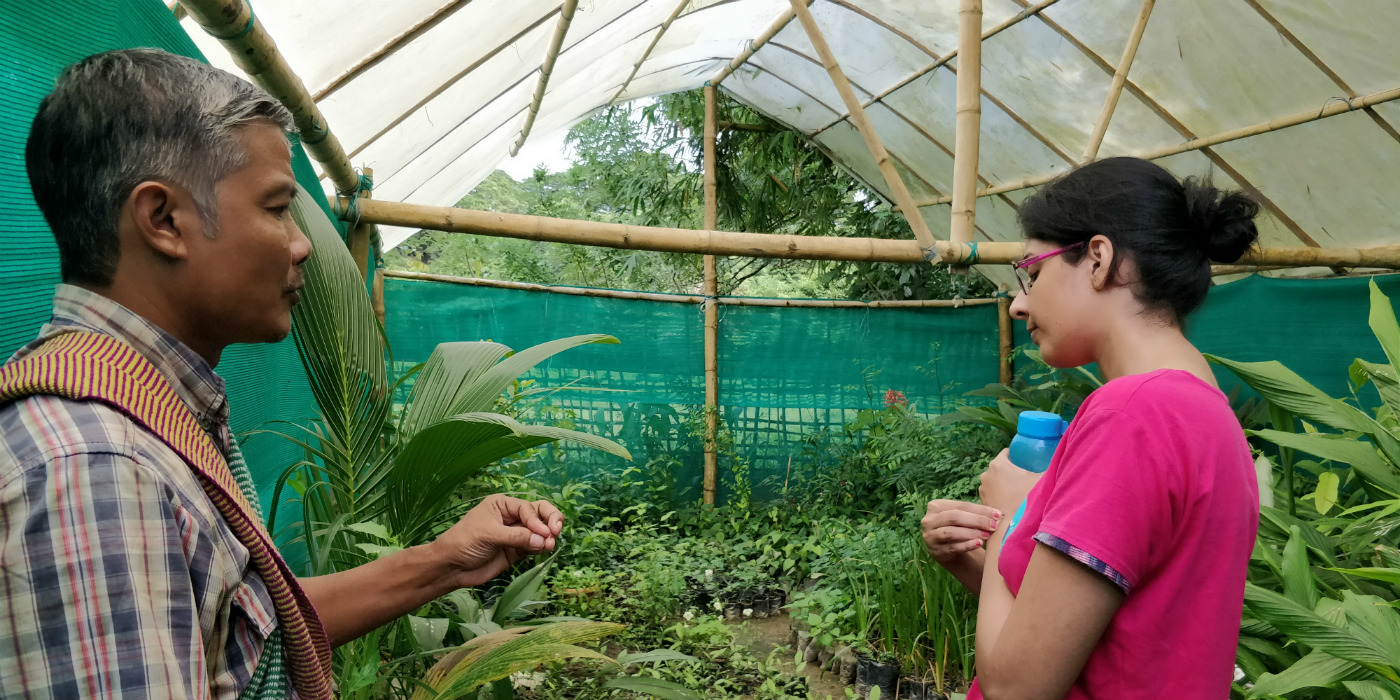 Slow Travel
All wet waste at Koh Hee is composted for use in the nursery and farm. Water is used from a freshwater stream and a well, both situated within the property. It also uses piped water supplied by the government and sourced from a freshwater stream in a forest adjacent to the village. The homestay does not use generators, air conditioners, coolers or bright outdoor lighting. Guests are encouraged to take their non-biodegradable waste back with them for appropriate disposal. Most of the food, like rice, chicken, eggs, fruits and vegetables, are grown on the homestay's farm or sourced from nearby farms. Koh Hee is family run and when it does use outsiders like guides they are all locals.
---