Slow down, take a deep breath of the fresh mountain air, watch colourful butterflies and birds, eat the simple but delicious local Kumaoni food, including dishes like bhaang ki chutney, go for scenic hikes and slightly demanding treks to sacred forest ponds through oak and rhododendron lined trails, sleep in rustic, almost bare-bones rooms in the homes of the local villagers and wake up to the view of majestic snow capped Himalayan peaks. These are just a few of the things a discerning traveller can do when on a trip to Uttarakhand's Munsiari, in the Gori River Valley, right across from the snow peaks of Panchachuli and close to the trijunction of the international borders of India, Nepal and Tibet. The Himalayan Ark offers around 25 homestays here, essentially rooms in the homes of local villagers. The homestay programme gives travellers a glimpse into high-altitude village life and also organises treks and birding hikes with experienced local guides and kayaking and customised river trips from their origin at glaciers to where they merge with the Kali or the Saryu.
Price: From Rs1,800 (plus taxes) per person per night on twin sharing basis and includes all meals.
Read More: http://www.munsiari.com/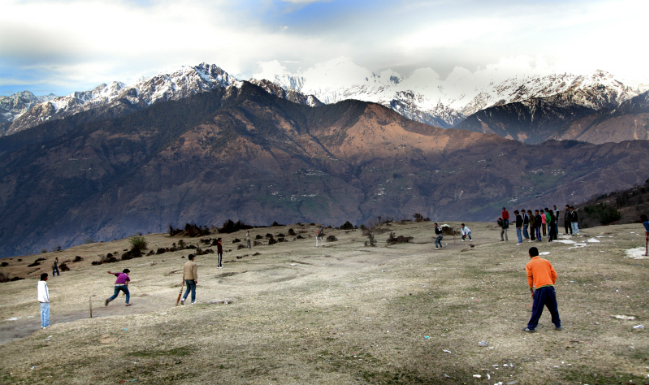 Slow Travel
Himalayan Ark was set up in 2004 through the Sarmoli-Jainti Van Panchayat to turn tourism into a 'non-extractive' livelihood option for the residents of Sarmoli village in Munisari, with the conservation of the Forest Commons as a core value. It has evolved over the years as a social enterprise, run by a team led by women of the region. The homestays offer an additional source of income to local women.
---