The temple town of Kumbakonam is quintessential rustic Tamil Nadu. Hundreds of historic temples including Chola era ones, like the 11th century Gangaikondacholapuram Temple and the 12th Century Airavatesvara Temple, dot the countryside around this town. Just 6km from the bustling town, in quiet Veppathur village, is CGH Earth's Mantra Koodam, a hotel that takes you on a nostalgia trip to a Tamil Nadu of a different age.
Located on a 15-acre plot of green land, flanked by the Cauvery and Veera Chozha Rivers, Mantra Koodam is designed like an agraharam—the traditional Tamil Brahmin street lined with illams or Brahmin homes. A visit to Kumbakonam and nearby Tanjavur means numerous temple visits. So Mantra Koodam, with its coconut groves, little shrines and the occasional peacock, offers a space for quiet and relaxation.
The living spaces here are cottages that are inspired by the traditional Chettiar homes that consist of a 'thinnai' (raised verandah), 'mutram', (central open-to-sky courtyard), 'koodam' (the living hall) and the 'samayal' (kitchen). The Mantra Cottages are designed like traditional Tamil homes, with large ornate doors, partially-open bathrooms, Athangudi-tiled floors and verandas that offer a view of the green landscapes. The Mantra Illams, inspired by traditional estate owners' bungalows, are more lavish affairs with two airy verandahs in the front and back, a sitting area, a bedroom, a bathroom that is open to the elements and a spacious courtyard all for yourself.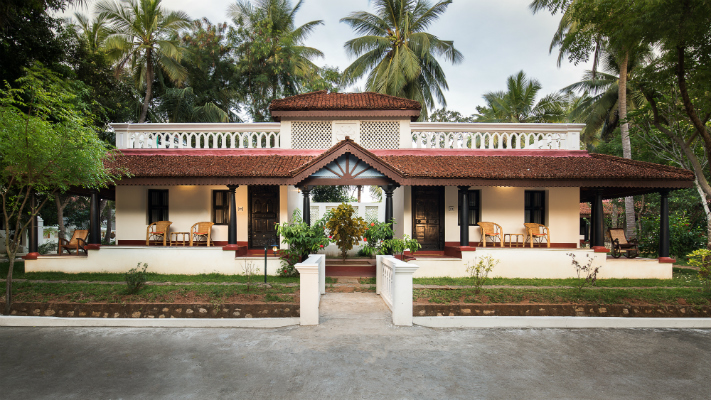 The resort is also a great place to try out traditional Cholanadu cuisine with its many vegetarian recipes that focus on the delicate balance of the four primary flavours—sweet, spicy, bitter and sour. While the region is famous for its vegetarian dishes, the non-vegetarians need not worry. Considering the coast is not too far away seafood like crabs and prawns feature on the menu. Do try the Maharaja Thali with its 17 dishes and the crab soup. Kumbakonam's 'Degree Coffee' is famous all over the state and is a must have here. The Tea Kadai is a five-star recreation of the humble village teashop and is a great spot to gossip with friends and family over cups of hot tea.
Part of the charm of staying here are the experiences guests can access in the surrounding region. Visits to a Vedic School, a Kalamkari art centre and weaving centres that make the handloom 'pattu' silk are arranged by the hotel, as are visits to as many temples as the guest can handle! The best experience, though, might be the simple bullock cart ride through the narrow village lanes and the more open countryside that offers guests an intimate view into rural Tamil life.
Price: From Rs 12,000
Read more: https://www.cghearth.com/mantra-koodam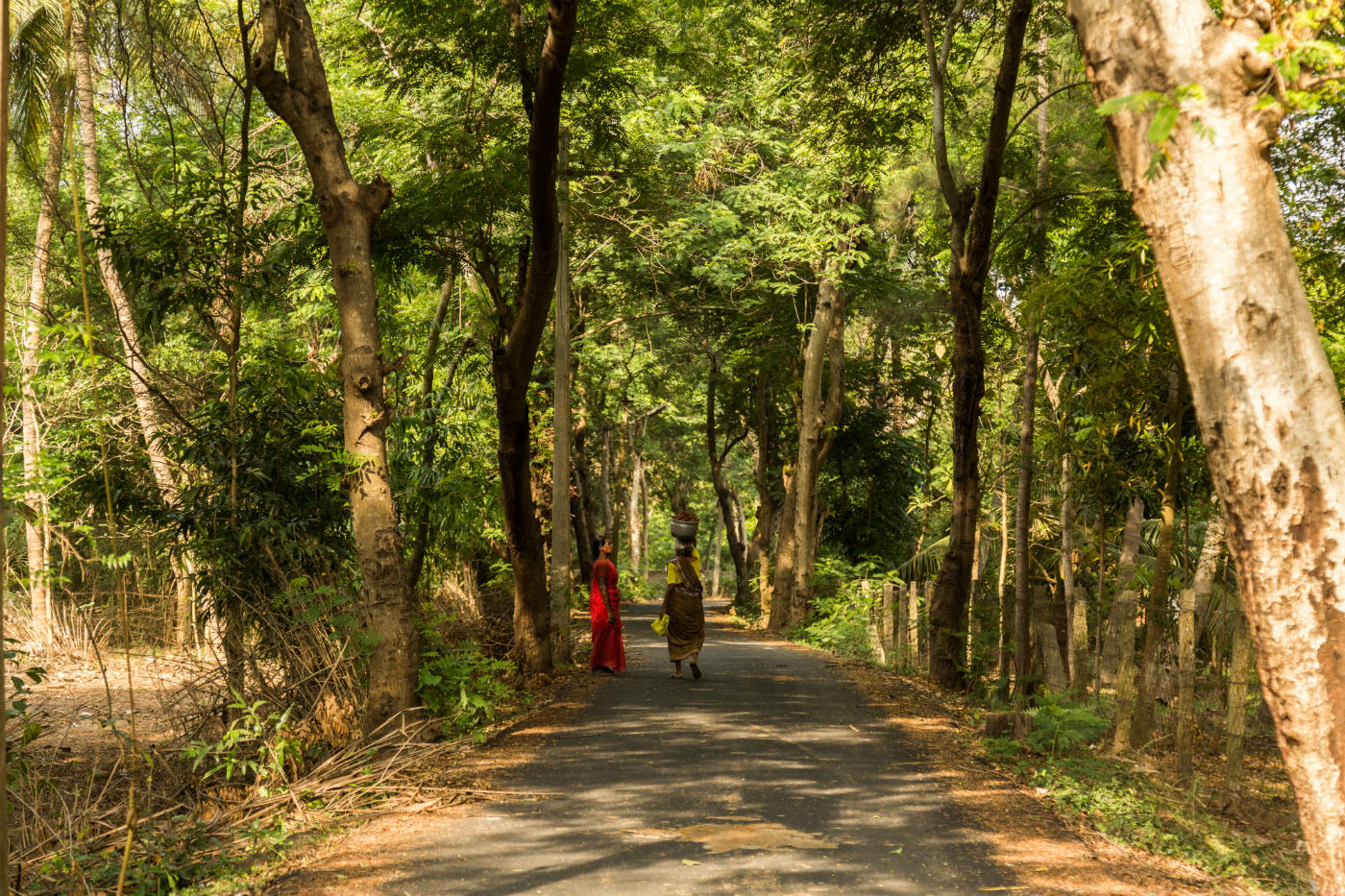 Slow Travel
All CGH Earth properties follow the principles of sustainable and eco-friendly tourism. Mantra Koodam showcases traditional Tamil Nadu culture and heritage, be it arts and crafts like 'pattu' silk weaving or the local cuisine.
---