There is something about plantations and estates that make us think of a slower and gentler time of high teas and picnics, roaring fireplaces, walks in extensive grounds and the solitude of being amidst nature. Of course, this is a generalisation. Not all plantations in India are relics of the British Raj; there is a wide variety of estates and you can pick the one that best fits your dream plantation stay!
1. Glenburn Tea Estate & Boutique Hotel, Darjeeling, West Bengal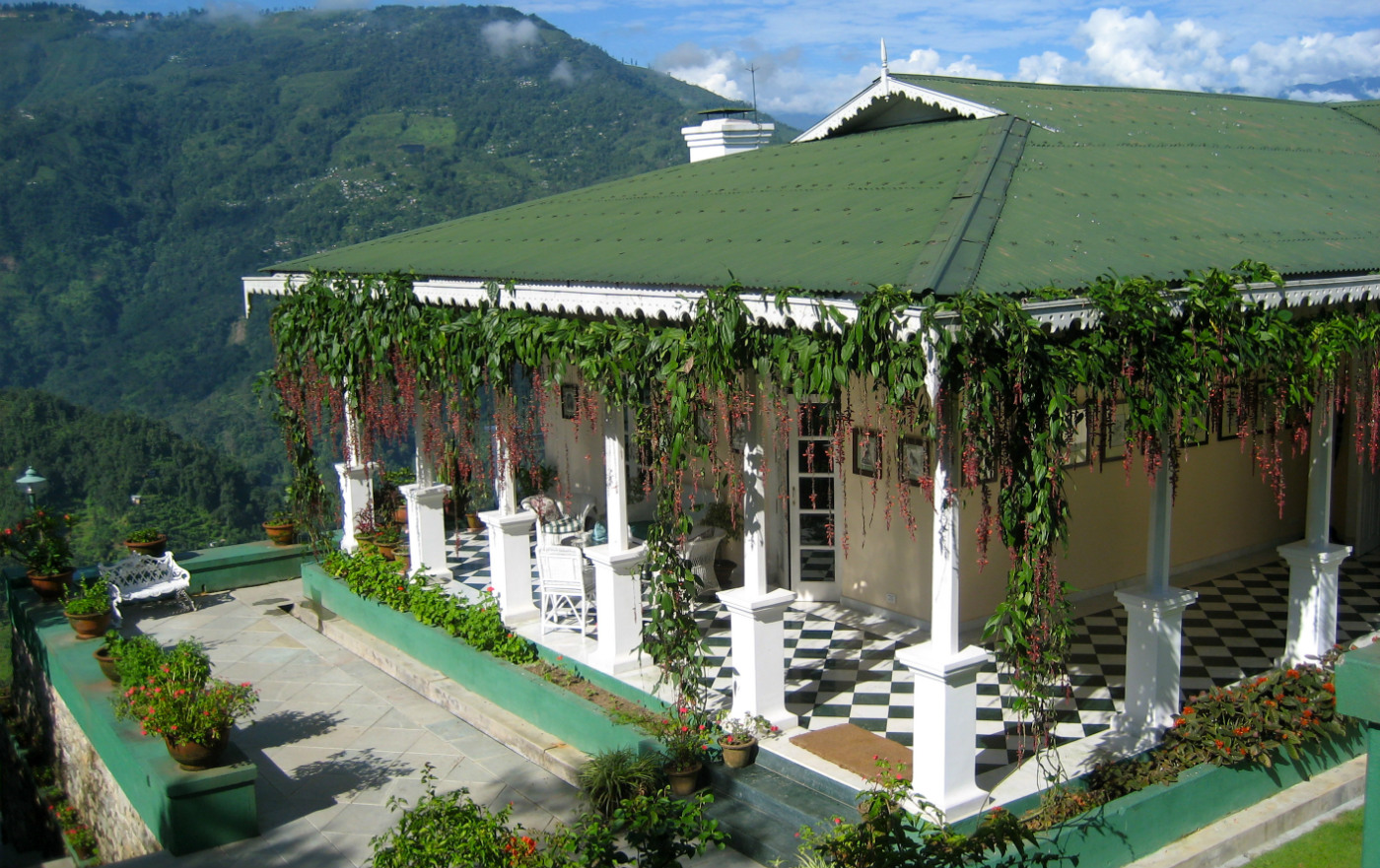 This is the quintessential tea plantation stay that will transport you right back to the days of the British Raj. This plantation retreat is set in 1,600 acres of tea gardens, forests, rolling hills, river valleys and tea picker villages and is spread across a hill high above the River Rungeet with glorious views of the mighty Kanchenjunga mountain range. The two bungalows meant for guests are straight out of a storybook. Expect large verandahs, cozy common areas with fireplaces, grand dining spaces and beautiful rooms with such features like fireplaces, bay window sitting areas and free standing bathtubs. The beautiful grounds are perfect for outdoor meals and picnics. Tea tours, birding walks, nature hikes and camping in a log cabin complete the experience.
Read more: https://www.responsibletourismindia.com/stay/glenburn-tea-estate-and-boutique-hotel/333
2. Evolve Back Chikkana Halli Estate, Coorg, Karnataka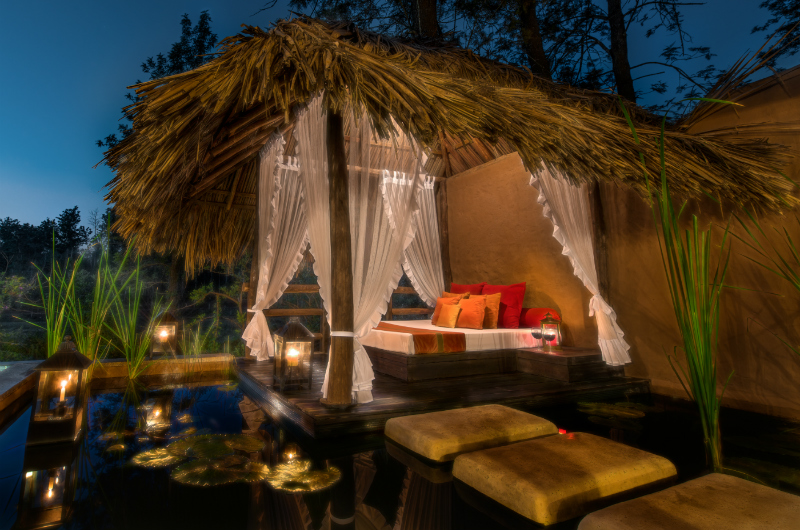 This luxurious resort is set in a 300-acre plantation filled with coffee and spice plants. The working plantation lies between the River Kaveri and the Dubare Reserve Forest. You do not have to venture out to see Coorg's natural wealth at its best, for the property has two lakes, paddy fields, acres of land filled with mahogany, rosewood, teak, ficuses and bamboo and an organic vegetable garden, whose produce graces your table as delicious dishes at meal times. The 63 cottages and villas are huge and extremely pretty, with features like courtyards, verandahs and lilly ponds. The resort offers unique plantation experiences, like the Worker's Trail that lets guests live a worker's life for an hour. You get to ride a tractor, pick coffee and pepper, try out mulching and do other farm activities.
Read more: https://www.responsibletourismindia.com/stay/evolve-back-chikkana-halli-estate/274
3. Teanest & Teanest Annexe, Coonoor, Tamil Nadu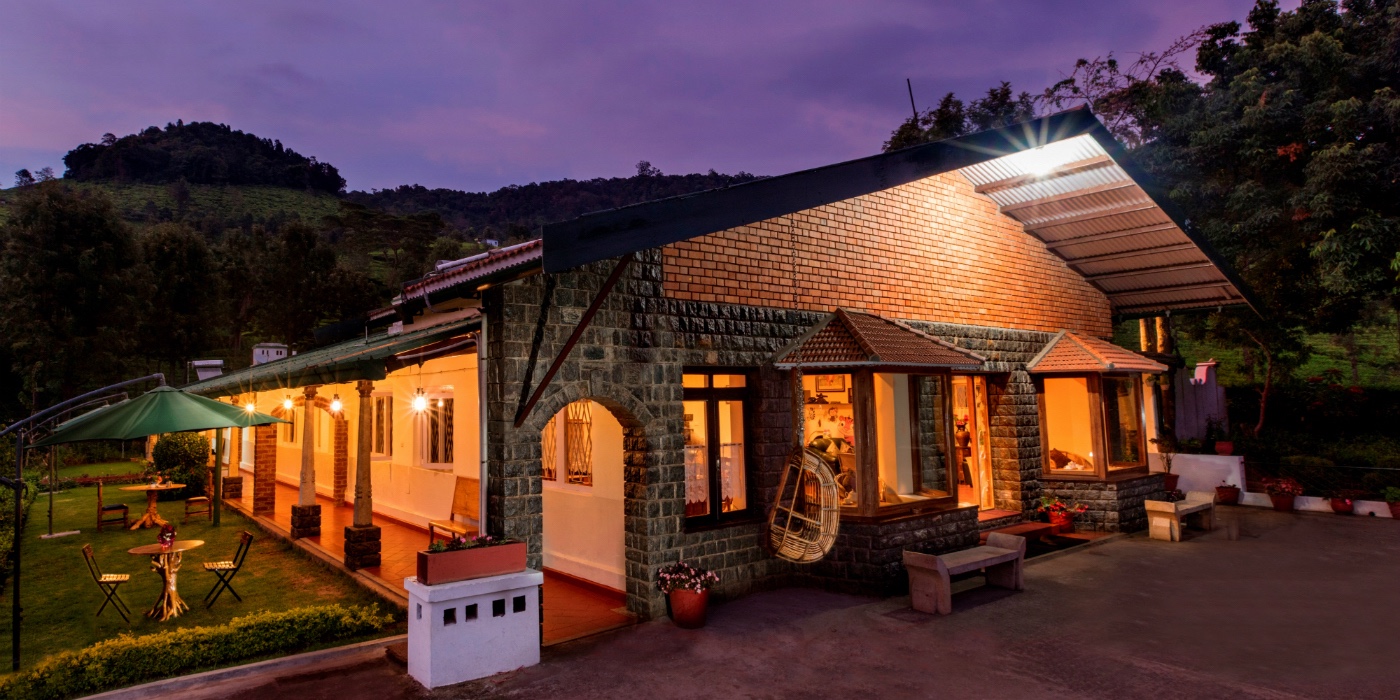 In pretty and misty Coonoor amidst 1,800 acres of tea gardens lies beautiful Teanest that pays tribute to tea in every manner imaginable. The main building at Teanest—an 1800s heritage mansion—is a green-roofed colonial cottage with gables, high ceilings and lace curtains. Tea gardens surround it and from its large windows guests can enjoy views of mountain slopes that roll down to green valleys. For those wishing more seclusion, the Teanest Annexe is 700m away. The bright red building offers an intimate stay with just two large rooms and common areas that provide unhindered views of the tea garden and valley below. The seven-course tea themed meal with dishes like tea braised spaghetti aglio e olio and tea smoked chicken salad with pickled tealeaves is a must-try!
Read more: https://www.responsibletourismindia.com/stay/teanest-teanest-annexe/243
4. Rainforest Retreat at Mojo Plantation, Coorg, Karnataka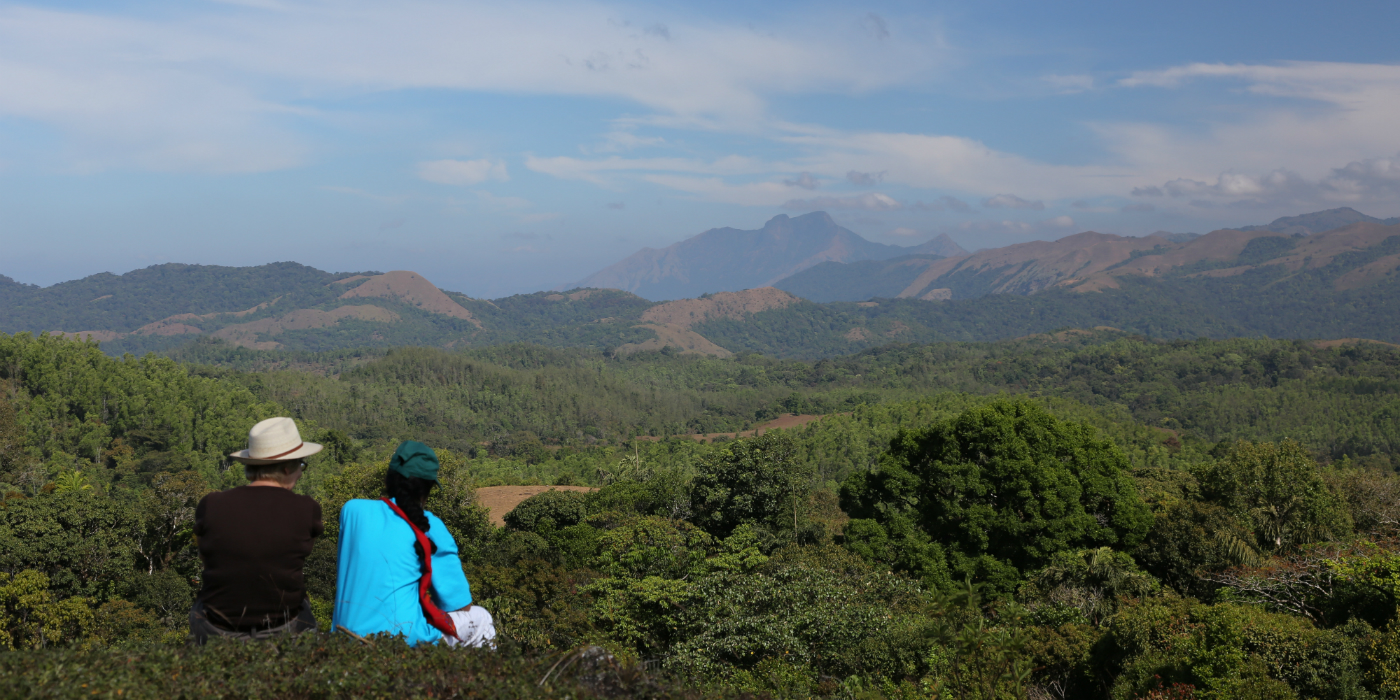 This is as far away from a Raj era plantation as possible. If you are looking to get away from the stresses and strains of urban life and want to switch off your phones and recharge your 'soul batteries', then Rainforest Retreat is for you. Located in an organic plantation, the Retreat offers no televisions and telephones in the rooms and WiFi is available only in some parts of the property. The rustic cottages are set in thick greenery—the organic plantation that grows coffee, fruits, vegetables and spices is more forest than farm. The days at the Retreat are filled with lively discussions, guided tours of the farm, treks into the surrounding forests and bird watching expeditions. At night, travellers can look forward to night walks, story telling around bon fires and then, of course, falling asleep to the sounds of nature.
Read more: https://www.responsibletourismindia.com/stay/rainforest-retreat-at-mojo-plantation/159
5. Kerehaklu, Chikmagalur, Karnataka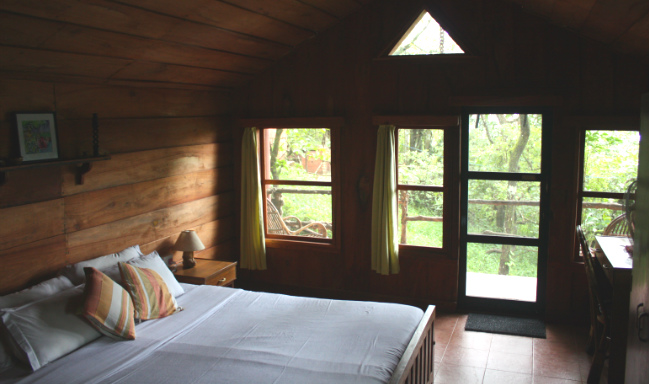 This plantation homestay, whose name means 'shelter by the lake' in Kannada, is located in a 275-acre coffee plantation in a tree-filled and rain-nourished corner of pretty Chikmagalur. Here you will enjoy the simple pleasures of life—waking up to birdcalls each day, going for long walks in the shade of massive trees and drinking coffee made from beans grown right here! You will spot many a bird and animal in the plantation grounds. The homestay's kitchen serves up some delicious and authentic Malnad dishes. When you go back, do remember to load your vehicle with fresh organic produce from the farm like avacado, pepper, turmeric, shahtoot mulberry and, of course, the coffee.
Read more: https://www.responsibletourismindia.com/stay/kerehaklu/300
6. Windermere Estate, Munnar, Kerala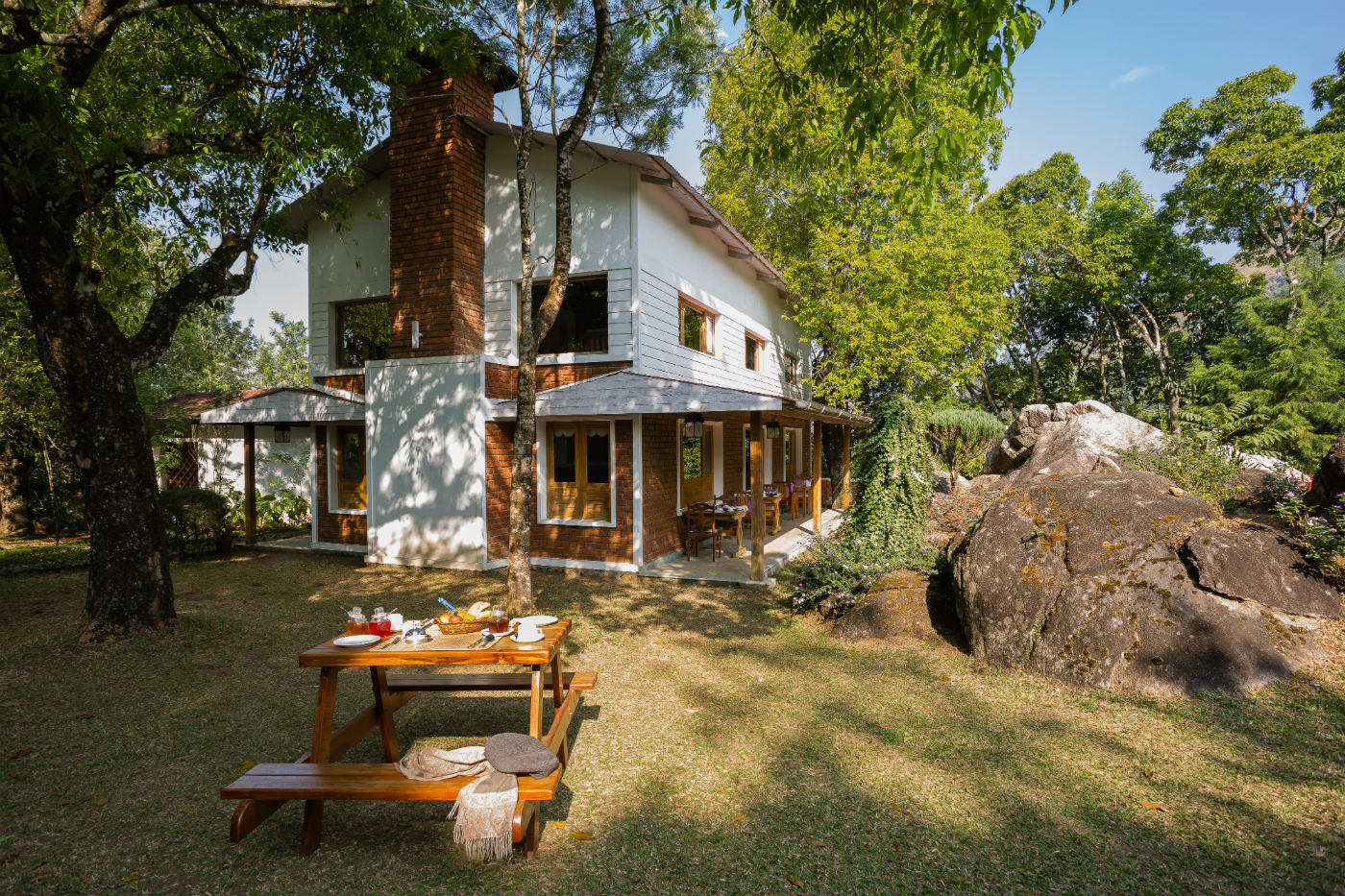 Munnar is Kerala's tea country, but a short drive away from the town is Windermere Estate—a 60-acre plantation where coffee and cardamom plants take pride of place. The Estate's guest rooms are located in just three acres. Guests can expect stunning views of the tea covered hill slopes that are bounded by cardamom fields. The estate grounds are covered with old growth trees and numerous plants—there are about 200 trees on the estate that are around a century old. Not surprisingly, the grounds are home to many endemic birds, frogs and the malabar giant squirrel among other animals. From tea experiences to hikes, there is a lot to do here. An interesting experience is the sit-down dinner, preceded by a bonfire and barbeque, that is organised twice a week at The Boulder, literally a giant boulder in the Estate grounds.
Read more: https://www.responsibletourismindia.com/stay/windermere-estate/301
7. The Tamara, Coorg, Karnataka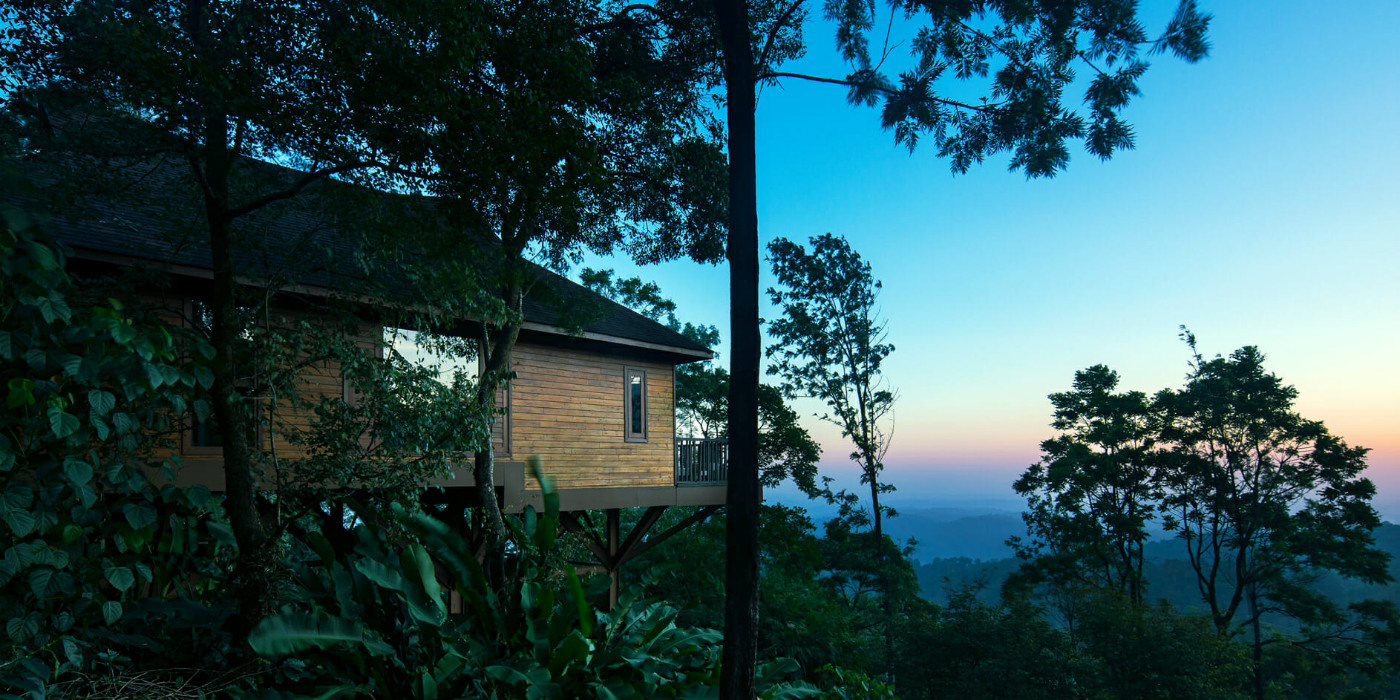 This is an uber luxurious plantation experience. The Tamara Coorg offers 56 extremely luxurious cottage-style villas built on stitls in 180 acres of lush greenery, amidst plantations of coffee, cardamom and pepper, interspersed with sparkling streams and gushing waterfalls. The cottages are built on the face of hills, so the views are spectacular. Guests will be rewarded if they venture beyond the private sun decks as there is much to do, from the Blossom to Brew experience, which traces the journey of coffee from bean to cup, and yoga sessions to plantations tours, hikes, birding walks and even forest therapy.
Read more: https://www.responsibletourismindia.com/stay/the-tamara-coorg/306
8. The Lodge at Wah, Palampur, Himachal Pradesh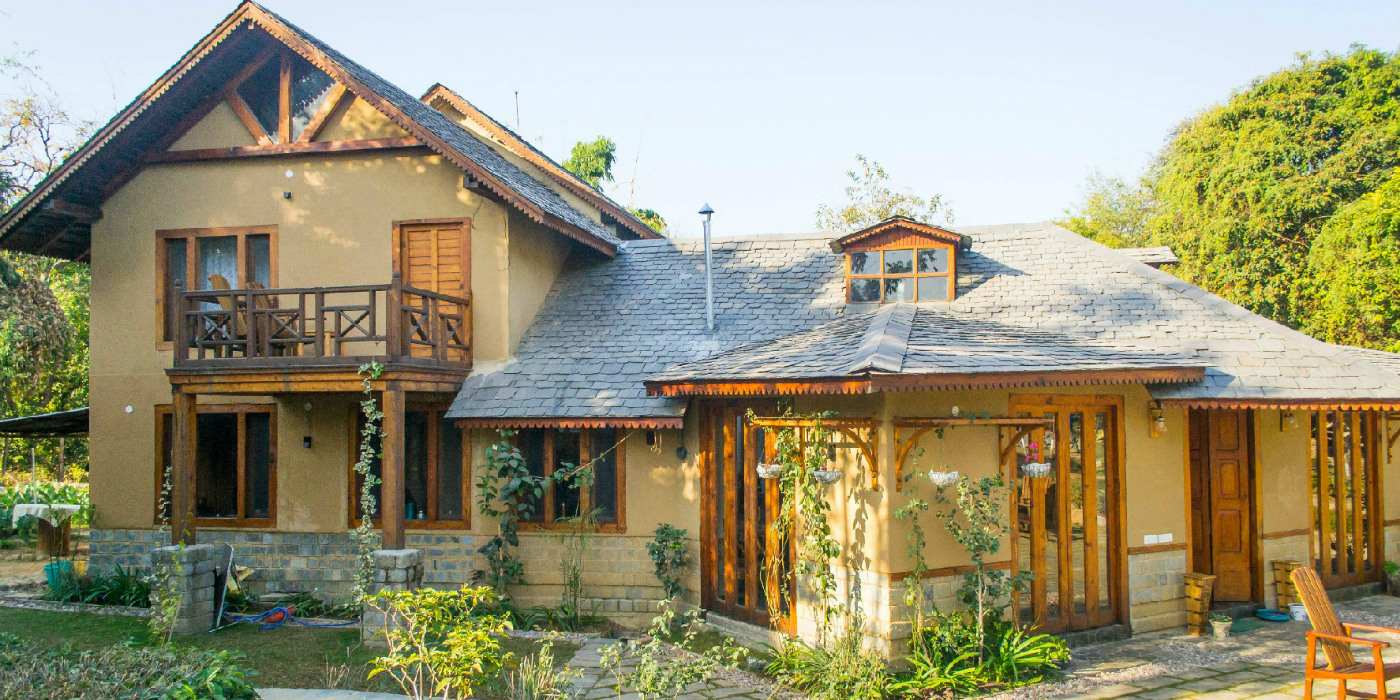 Set in the green rolling hills of Palampur in Himachal Pradesh with glorious views of snow capped peaks, The Lodge at Wah is an eco-friendly but glamorous plantation stay in an organic tea estate. The cottages are made of local, eco-friendly materials and were built by local artisans and craftspersons. The food is made with organic produce that's mostly grown on the grounds. The tea tour here is a must-try experience, as are long walks in the 500-acre estate.
Read more: https://www.responsibletourismindia.com/stay/the-lodge-at-wah/334
9. Silver Brook Estate Homestay, Coorg, Karnataka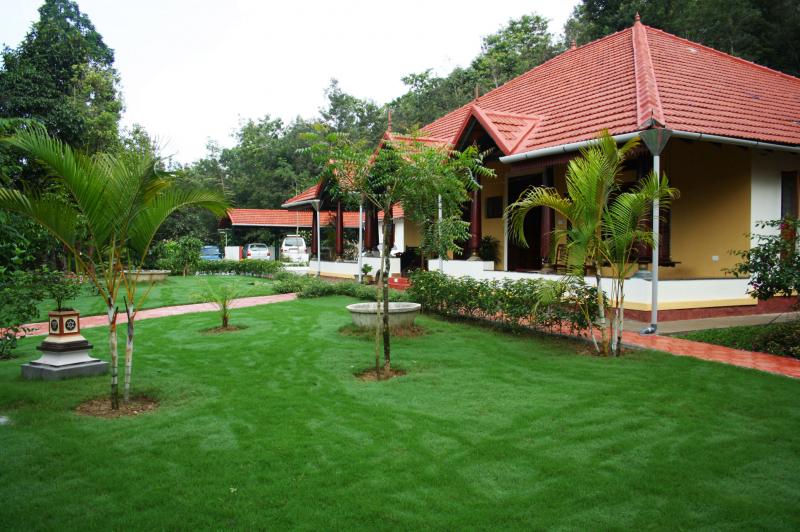 This homestay is nestled amidst vast coffee plantations. The estate also grows pepper, cardamom, cinnamon and seasonal fruits and vegetables. The many flowering and fruit-bearing trees have made this estate a haven for birds and butterflies, with over 100 varieties of birds being sighted here. The homestay is constructed in traditional local style with a tiled roof, pillared verandah and spacious common areas and ensuite bedrooms. Coorg is excellent hiking country and walks among the coffee plantations and to nearby temples hidden among the vegetation are great ways to spend your days at Silver Brook.
Read more: https://www.responsibletourismindia.com/stay/silver-brook-estate-homestay/218