Most urbanites are on the look out for a getaway that takes them away from all the stresses and strains of urban life, a place where they can switch off their phones and recharge their 'soul batteries'. The Rainforest Retreat, located in an organic plantation about 10 km from Kodagu District's main town of Madikeri, allows urban Indians to do just that. There are no televisions and telephones in the rooms and WiFi is available only in some parts of the property. So when you tell your boss that you will be in a no network area, you will be saying the truth!
The cottages are rustic but quite comfortable with high roofs, sturdy furniture and attached modern bathrooms. The rooms are set in detached cottages set in thick greenery. Tented accommodation is also available. The organic plantation, on which the Retreat is set, resembles a forest more than a farm. This is intentional—the 'crops' grow among forest trees and weeds, creating a natural habitat. Coffee, fruits, vegetables and many spices are grown in this manner on the farm. The terrain, of the plantation and beyond, is hilly and forests surround the farm, and the valleys have perennial streams and are rich with abundant plant and animal diversity. The days at the Retreat are filled with lively discussions, guided tours of the farm, treks into the surrounding forests and bird watching expeditions. At night, travellers can look forward to night walks, story telling around bon fires and then, of course, falling asleep to the sounds of nature.
Price: From Rs 2,000 for the tents to Rs 4,000 for deluxe rooms on bed & breakfast basis (Service charge of 10% will be added)
Read More: http://www.rainforestours.com/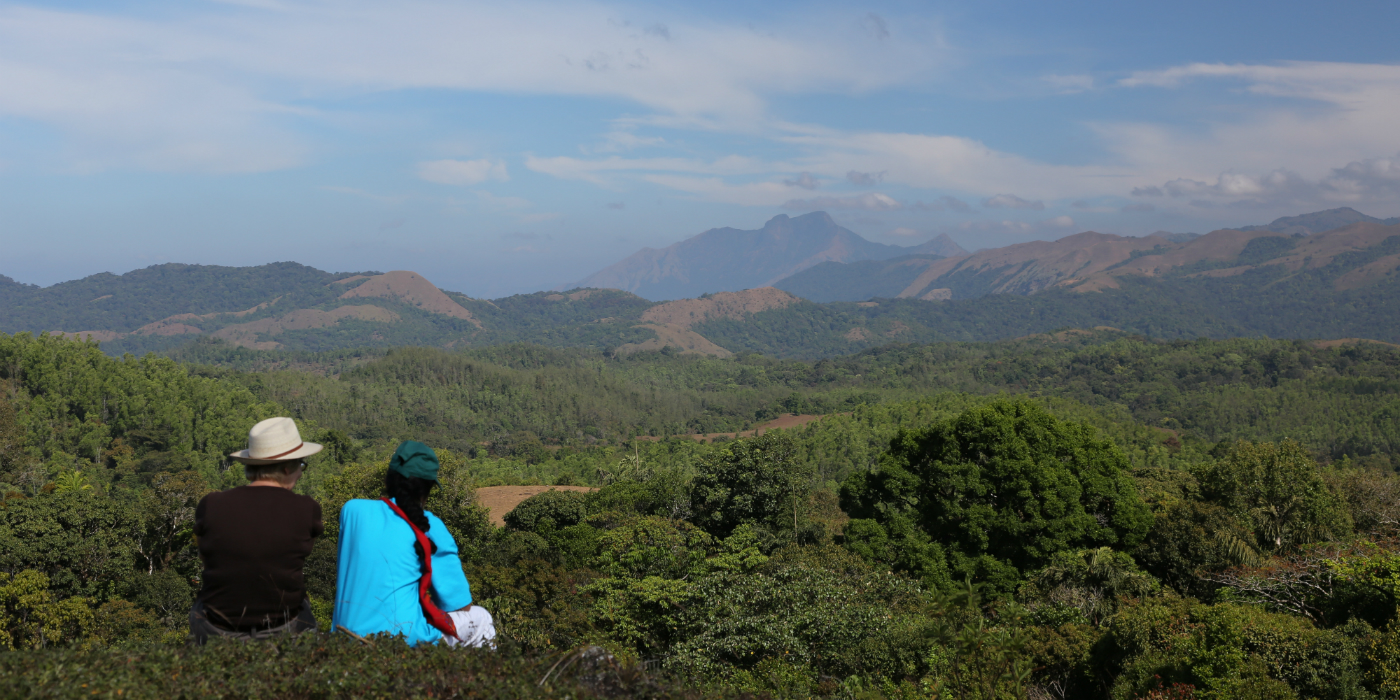 Slow Travel
The cottages at Rainforest Retreat are of eco-friendly design and construction and run on solar energy. The Retreat is closely integrated into the functioning of the certified organic farm, where crops grow under multi-layered canopy of rain forest trees. The delicious and wholesome meals at the Retreat are prepared using bio-gas from the in-house gobar-gas plant.
---