In a tree-filled and rain nourished corner of pretty Chikmagalur lies a 275-acre coffee plantation that is a refuge for jaded urbans looking to get as far away from WiFi and as close to nature as possible!
Kerehaklu is Kannada for 'shelter by the lake'. Tucked away in the bio-diverse Western Ghats and a 15-minute drive from the closest village of Aldur, Kerehaklu offers complete seclusion for those seeking rejuvenation and the simple pleasures of waking up to birdcalls, going for long walks in the shade of massive trees and drinking coffee made from beans grown right there!
There are just four spacious ensuite log-cabins at Kerehaklu. These have been sustainably designed using the fallen Indian Redcedar trees from within the property. Each cabin has a private balcony that allows guests to soak up the sights and sounds of the plantation undisturbed.
The plantation has been nurtured by the Thipiah family since 1953 and the current generation has been working hard on making the farm and the produce as rooted in the local ecology as possible. This is a working coffee plantation where both Arabica and Robusta varieties are grown in the shade of several species of trees indigenous to the Indian subcontinent, like wild fig, jungle mango, jackfruit, Java plum, citrus, Indian beech, rosewood and red cedar.
About forty avocado trees were planted here in the 1980s as shade trees and during the avocado season the farm supllies the produce to restaurants and households in nearby Bengaluru and far off Delhi and Jaipur. The farm also sees harvests of more local produce, like pepper, ginger, turmeric and taro roots, plus other exotic produce like shahtoot mulberry.
Kerehaklu's kitchen makes good use of rich harvest here, with a focus of local Malnad specialities like neer dosa, akki roti, kadabu and thatte idli that are accompanied by a selection of vegetarian as well as meat-based curries.
The plantation with its many old trees, vegetable patch and coffee plants makes for a great place to walk around. Accompanied by your host, you will get a good understanding of every stage of coffee production. The plantation is also home to animals like the Gaur, Barking Deer and Malabar Giant Squirrel and and birds like the Greater Racket-tailed Drongo and Scarlet Minivet. Peacocks too are regularly spotted, as are some of the big cats and wild elephants that have been known to visit the plantation mostly at night. Even they can't seem to stay away from the fresh organic produce of the plantation!
Price: Rs 6,900 for a couple per night. Includes all meals, plus guided morning hike and open-top jeep ride. There is a minimum stay requirement of two nights.
Read more: https://www.kerehaklu.com/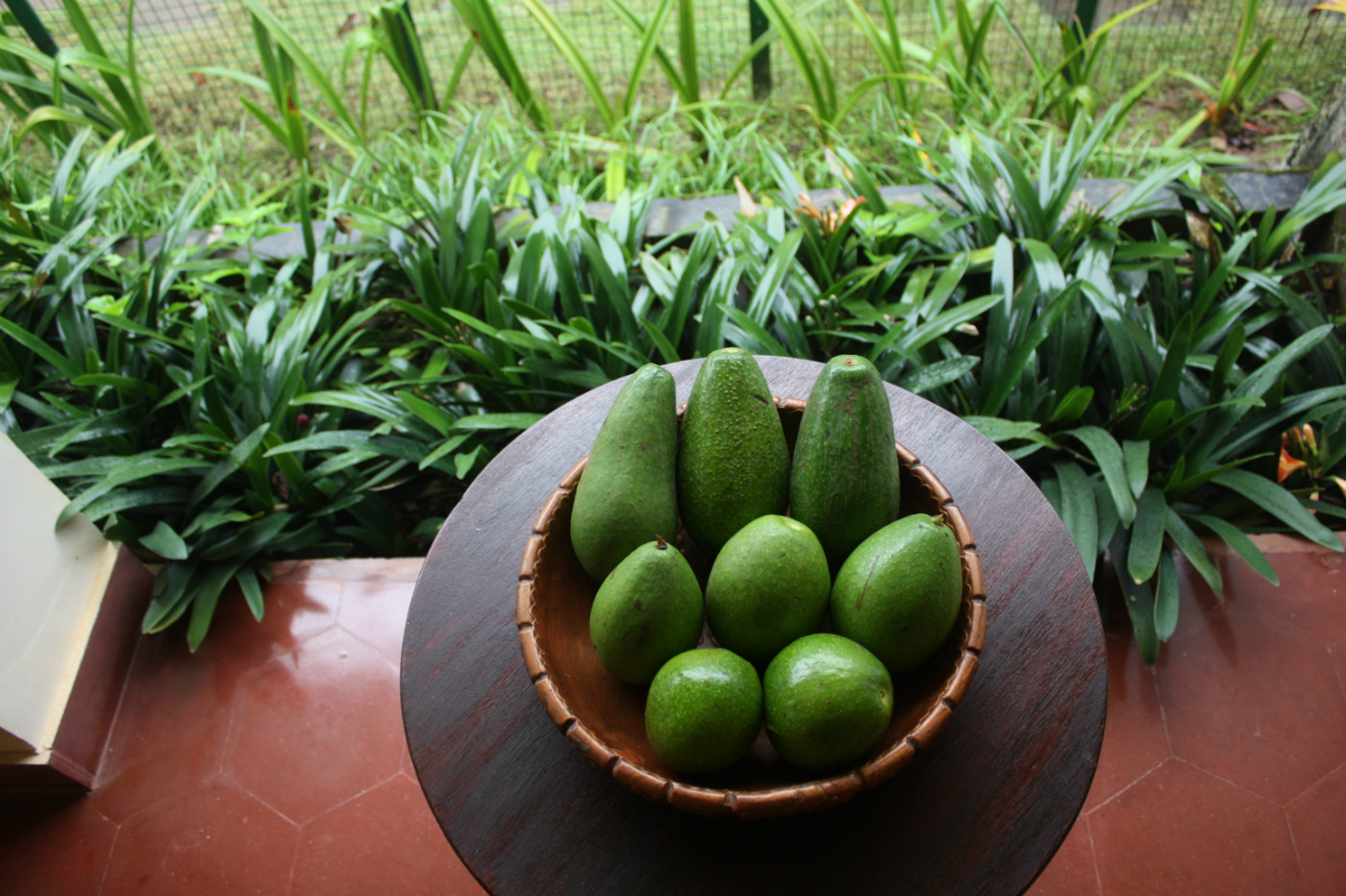 Slow Travel
Kerehaklu is a chemical-free, sustainable farm that allow the movement of animal wildlife from the neighbouring reserve forest. The four cabins are built with timber of fallen trees from the plantation. The homestay hosts like-minded guests who want to be made aware of the Western Ghats and its biodiversity or just to unwind in the midst of nature.
---