The beautiful coffee and spice estates of Coorg are like a time machine, taking you back to an era of gentlemen planters. You can best indulge in this dream world at Evolve Back Chikkana Halli Estate, where you will be introduced to a highly luxurious version of the planter's life.
The resort is set in a 300-acre plantation filled with coffee and spice plants. The working plantation lies between the River Kaveri and the Dubare Reserve Forest. But you do not have to even venture out to see Coorg's natural wealth at its best, for the property has two lakes, paddy fields, acres of land filled with mahogany, rosewood, teak, ficuses and bamboo and an organic vegetable garden, whose produce graces your table as delicious cooked dishes at meal times.
The resort section is also filled with trees and flowering plants, with the cobbled pathways lined with kokum, tamarind, jackfruit, coconut, allspice and wild fig trees.
The resort offers 63 cottages and villas that fall in the 'Heritage Pool' or 'Lily Pool' categories. All the villas, bungalows and cottages are quite huge, built using the local laterite stone and finished off with terracotta flooring and Mangalore-tile roofs. Many have pretty courtyards. All are filled with beautiful wood furniture that fit perfectly into the planter-theme and come with large verandahs and sit outs that are perfect for relaxing in and for taking in the beautiful views. All the villas also have pools of various sizes and shapes. The Lily Pool series of villas have private swimming pools along with picturesque lily pools, as the name suggests. The resort has two other communal pools as well. However, the resort does follow Responsible Tourism principles and recycles water, including bathwater, and uses it for watering the extensive grounds.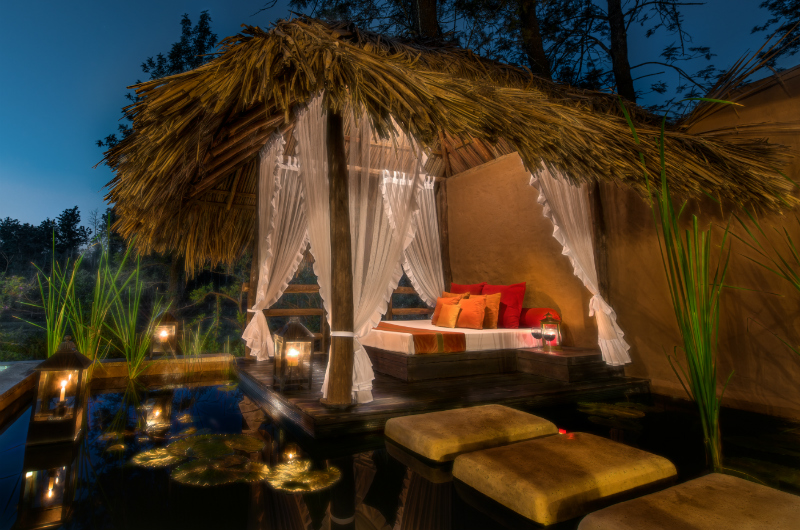 The resort offers multiple dining options, all with stunning views of the plantation or lake. The Granary is the multi-cuisine restaurant featuring international, pan Indian and Kodava (Coorgi) cuisine. Speciality restaurant The Peppercorn is focused on kebabs and grills and overlooks one of the lakes in the estate. The Plantain Leaf is a fine dining restaurant for vegetarians. The resort also organises romantic or private meals by the lake and poolside, within your own villa or in The Machan, which offers a truly green dining experience as it is surrounded by lush vegetation and also affords great views of the lake.
There are many things to do here beside eat and luxuriate in your villa. To work up an appetite or to work away some of the calories, choose between the plantation walk, the bird watching hike, a nature walk in the Dubare Reserve Forest and the village visit. A unique experience is the Worker's Trail, where you get to live a worker's life for an hour. You get to ride a tractor, pick coffee and pepper, try out mulching and do other farm activities. A coracle ride on the Kaveri is sure to reset your senses. An Ayurvedic massage at the spa is another way to reset the senses!
For those with relaxation on their minds, there is the stunning reading lounge—a long room built on stilts and overlooking the paddy fields and plantation grounds. Ask for a cup of coffee and pick up a book, but it is likely that the cool, fresh air will lull you to dreamless sleep.
Price: From Rs 23,400 per room; not including meals.
Read more: https://www.evolveback.com/coorg/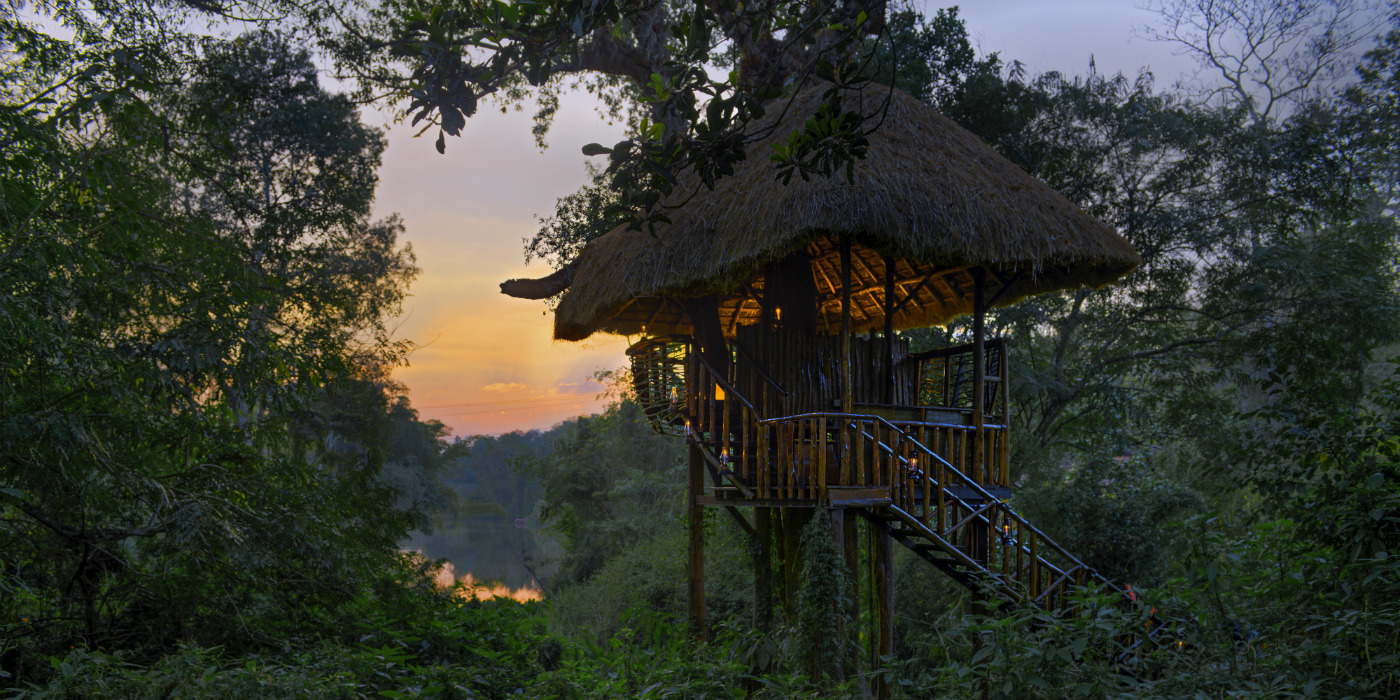 Slow Travel
The business model at Evolve Back is built around the philosophy of maintaining a fine balance between building a successful business, offering a great experiential holiday for customers, maintaining a healthy environment and supporting a proud and prosperous local community. The Coorg property has a water treatment facility and the treated, recycled water is used for horticulture. RO water is provided and plastic mineral water bottles are not used. Kitchen waste is converted to bio-gas, and the left over sludge is used as organic manure. A piggery has been set up nearby to manage food waste. All non-degradable waste is sent for recycling. About 60% of staff is local.
---