Rain swept green Coorg with its coffee estates, thick forests, rolling hills and extraordinary cuisine and culture is emerging as a hub of responsible tourism. Many coffee estates are organic, while quite a few follow the agro-forest approach where crops are raised amidst wild growth. The estates are almost as bio-diverse as the surrounding forests and many provide right of passage to wild animals through their grounds. Most now mix hospitality and farming, and range from uber luxurious hotels to cosy homestays. Here are six great ways to experience Coorg:
1. Rainforest Retreat at Mojo Plantation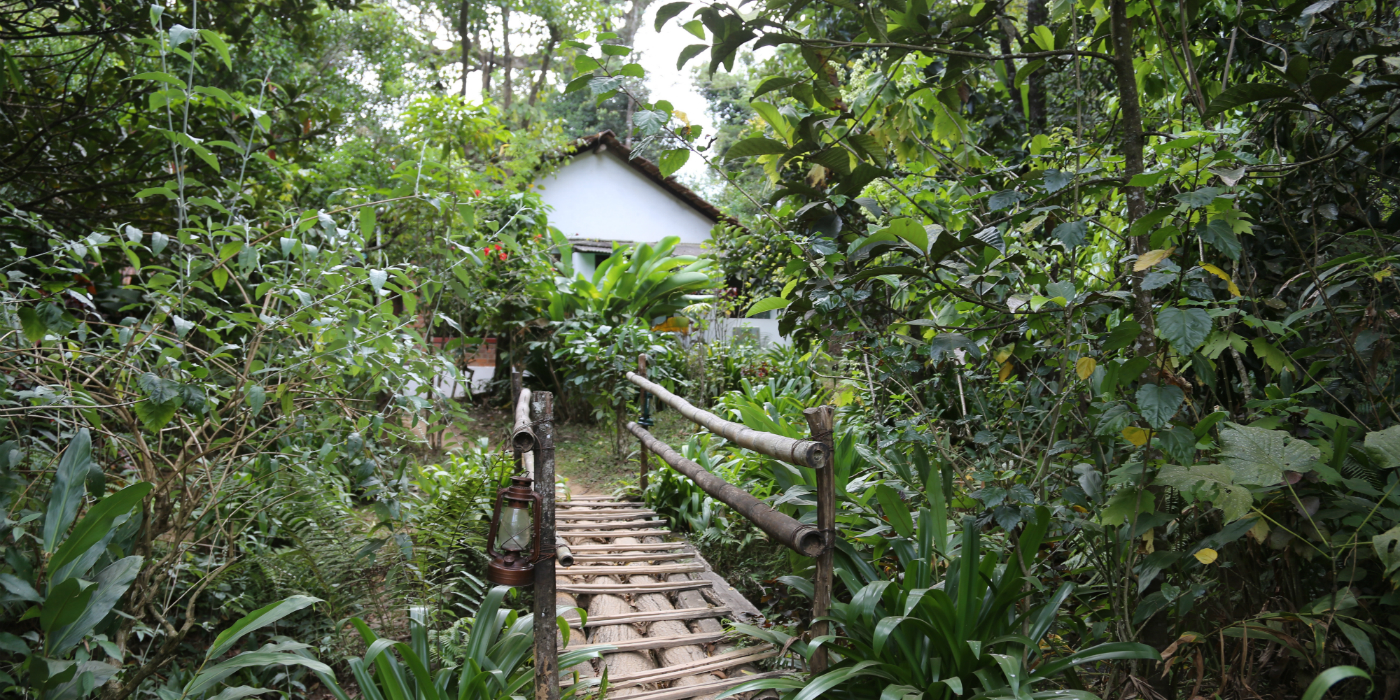 The Rainforest Retreat is located in an organic plantation about 10 km from Kodagu District's main town of Madikeri. The rooms, set in detached rustic cottages, and tents are set in thick greenery. The plantation resembles a forest and this is intentional as the 'crops' grow among forest trees and weeds, creating a natural habitat. Coffee, fruits, vegetables and many spices are grown in this manner on the farm. The terrain, of the plantation and beyond, is hilly and forests surround the farm, and the valleys have perennial streams and are rich with abundant plant and animal diversity. The days at the Retreat are filled with lively discussions, guided tours of the farm, treks into the surrounding forests and bird watching expeditions. At night, travellers can look forward to night walks, story telling around bon fires and then, of course, falling asleep to the sounds of nature.
Read more: https://www.responsibletourismindia.com/stay/rainforest-retreat-at-mojo-plantation/159
2. Silver Brook Estate Homestay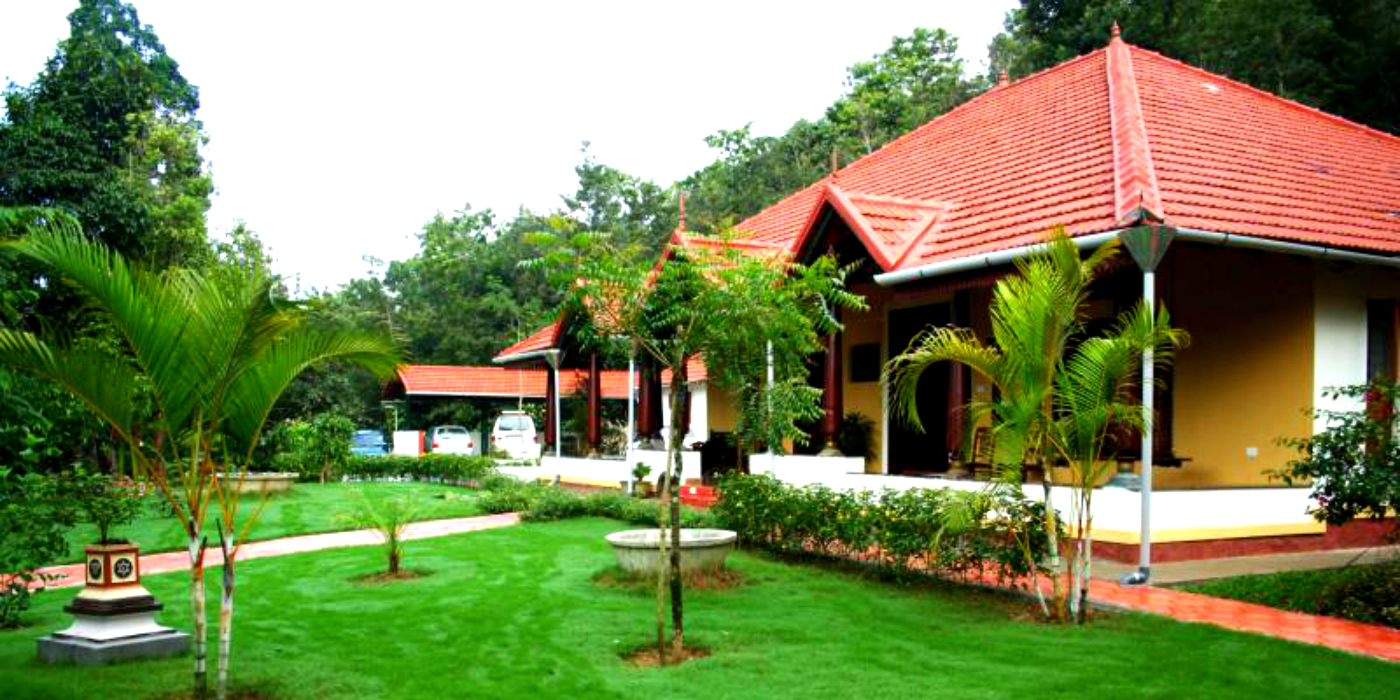 Silver Brook Estate lies in Kadagadal, 7km from Madikeri. The homestay is nestled amidst vast coffee plantations, which also has a perennial stream flowing through it. The estate also grows pepper, cardamom, cinnamon and seasonal fruits and vegetables. The many flowering and fruit-bearing trees have made this estate a haven for birds and butterflies, with over 100 varieties of birds being sighted here. The beautiful homestay building, with its colourful handcrafted Athangudi tiles and window frames and doors crafted from old wood recovered from demolished homes, deserves a special mention. Expect delicious and authentic Coorgi meals here.
Read more: https://www.responsibletourismindia.com/stay/silver-brook-estate-homestay/218
3. Evolve Back Chikkana Halli Estate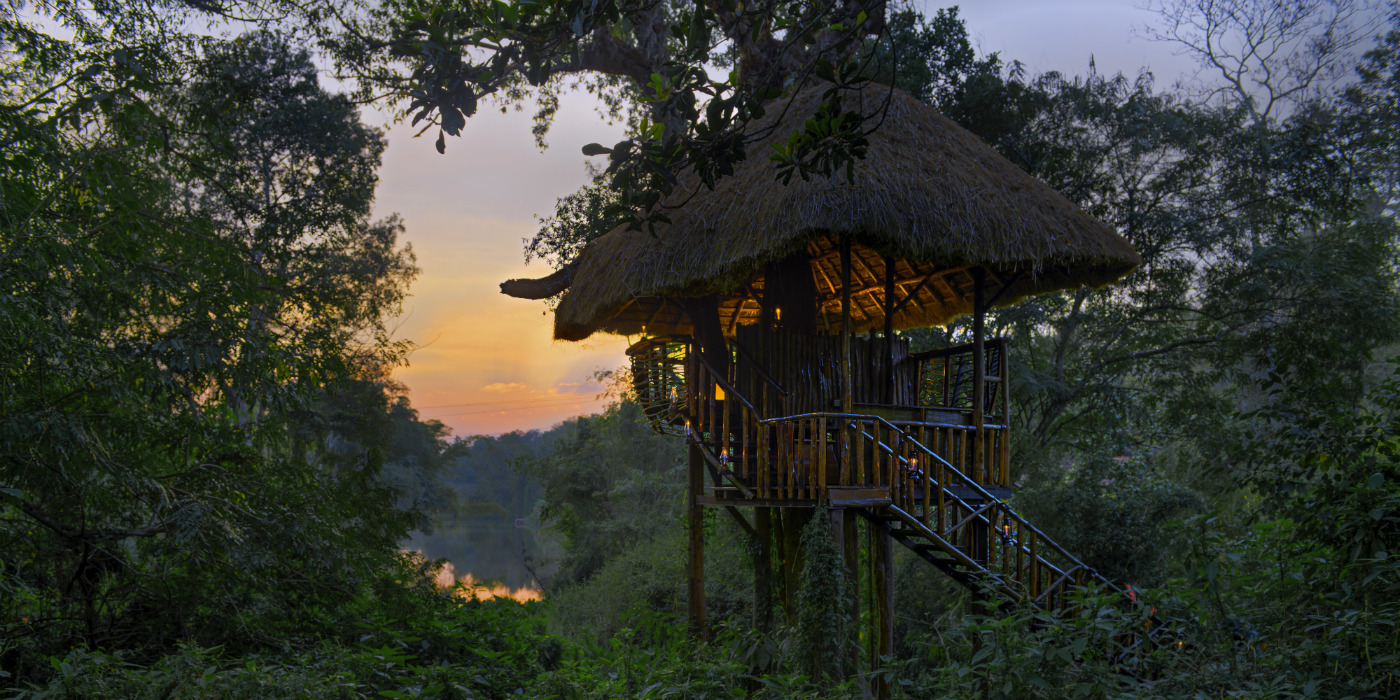 At this estate retreat travellers get to live a luxurious version of the coffee planter's life. The resort is set in a 300-acre plantation filled with coffee and spice plants. The working plantation lies between the River Kaveri and the Dubare Reserve Forest. But you do not have to even venture out to see Coorg's natural wealth at its best, for the property has two lakes, paddy fields, acres of land filled with mahogany, rosewood, teak, ficuses and bamboo and an organic vegetable garden, whose produce graces your table as delicious cooked dishes at meal times. The resort section is also filled with trees and flowering plants, with the cobbled pathways lined with kokum, tamarind, jackfruit, coconut, allspice and wild fig trees. The beautiful and extravagent bungalows and cottages, some with courtyards and all built using the local laterite stone and finished off with terracotta flooring and Mangalore-tile roofs, are the icing on the cake. There is a lot to do here but do try the Worker's Trail, where you get to live a worker's life for an hour and try out activities like riding a tractor and picking coffee and pepper. A coracle ride on the Kaveri is another must-try.
Read more: https://www.responsibletourismindia.com/stay/evolve-back-chikkana-halli-estate/274
4. Eco Habitat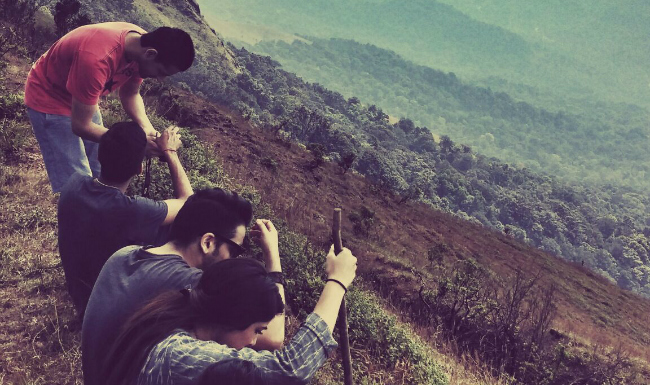 Set in around six acres of farmland, Eco Habitat has just four accommodation units. The locally available laterite rocks used in construction ensure the dwelling units are energy efficient. The farm is organic and follows Vedic farm practices. It follows the intercropping method of cultivation and the farm grows produce like organic Vanilla, coffee, pepper, cardamom, banana, many different varieties of vegetables and spices. Guests staying here can choose from a wide variety of interesting and enriching activities, especially farm activities. The curated food experience ensures guests enjoy local delicacies cooked in clay pots. The farm is close to the river Kaveri and the opposite bank is the Dubare reserve forest, home to numerous bird species. Hikes, treks and plantation tours are easily organised.
Read more: https://www.responsibletourismindia.com/stay/eco-habitat/262
5. Elephant Corridor Coorg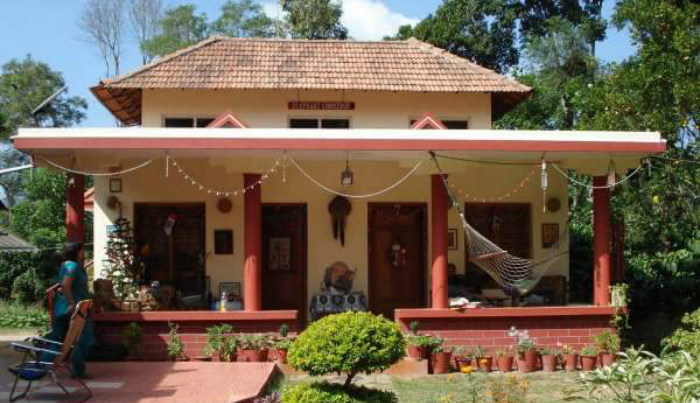 Set in 20-acres of coffee, pepper and oranges, Elephant Corridor Coorg is a warm family-run estate-stay for those seeking a quiet but fun nature-filled holiday. The main house at Elephant Corridor is over 150 years old. Owners Viju and Nimmi have added new rooms for guests. Food is a core part of the experience here. Nimi, who is of Sri Lankan origin, is an expert in the cuisine of her adopted home and traditional Coorgi dishes grace the table at every meal, along with some international dishes that cover Sri Lankan, Arabic and Thai cuisines. The outdoor wood-fired oven ensures fun, open-air pizza nights. Guests can hike around the estate or just relax on the verandahs and balconies with a book.
Read more: https://www.responsibletourismindia.com/stay/elephant-corridor-coorg/400
6. The Tamara Coorg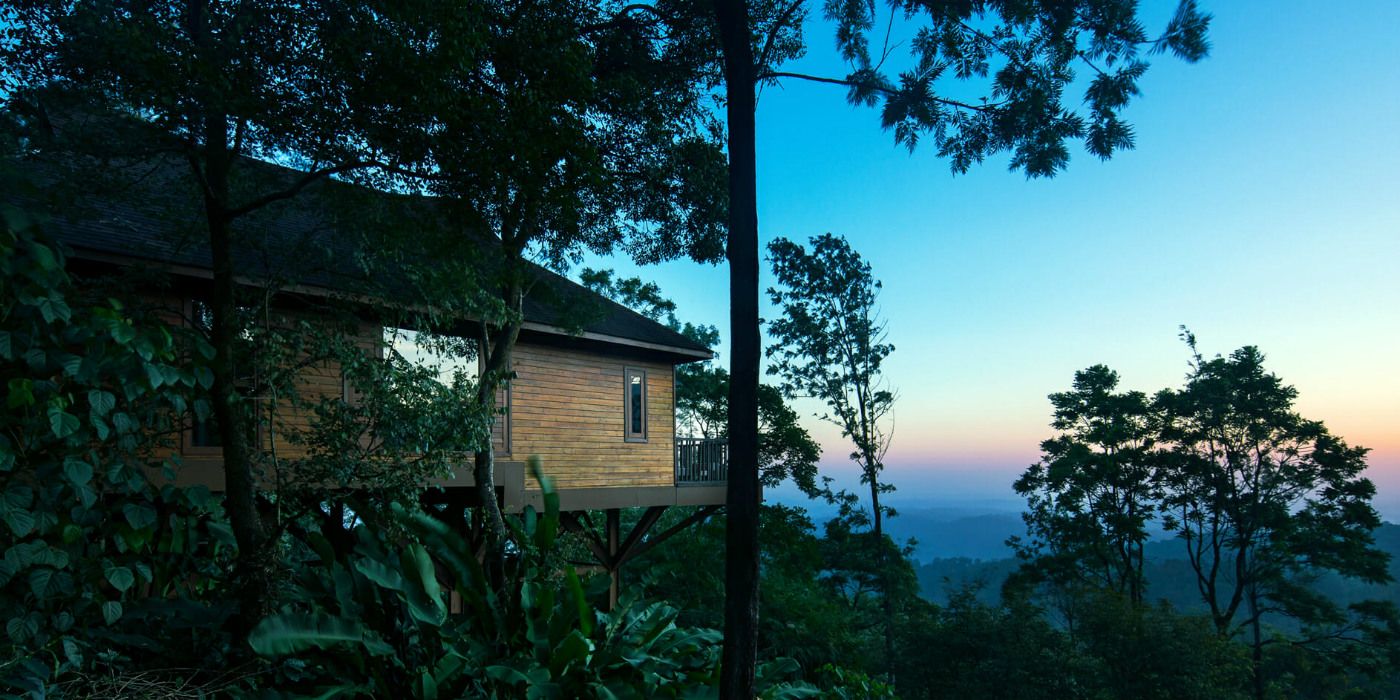 This is among the most luxurious getaways in Coorg and is set in 180 acres of lush greenery, amidst plantations of coffee, cardamom and pepper, interspersed with sparkling streams and gushing waterfalls. The 56 cottage-style villas in the property are built on stilts on the face of the hills to provide a majestic view of the Coorg valley. Due to safety concerns as a result of the elevation of the cottages and the terrain, children below the age of 12 are not allowed. The restaurant serves authentic Coorgi dishes, including specialities like Koovale Puttu made with ripe jackfruit and broken rice and steamed in folded Koovale leaves that rarely feature in restaurant menus. Coffee experience, daily yoga sessions, treks, plantation tours, bird watching walks and private dining under the stars in various scenic spots in the property are just some of the activities and experiences here. A unique experience is Forest Therapy, Tamara's version of the Japanese wellness concept of Forest Bathing.
Read more: https://www.responsibletourismindia.com/stay/the-tamara-coorg/306