The fertile rolling hills of Coorg have become a major attraction for tourists, who are drawn by the lush greenery, unique culture and cuisine and, in recent years, the many plantation and estate homestays that have opened up here. While there are a number of estate stays in Coorg, it is not easy to figure out the ones that truly follow Responsible Tourism (RT) principles. Eco Habitat keeps RT practices at its core.
Set in around six acres of farmland, Eco Habitat has just four accommodation units. The locally available laterite rocks used in construction ensure the dwelling units are energy efficient.
The owner, Somshekhhar, quit his Bengaluru-based mainstream IT job to take up farming as he wanted to build a sustainable life for his family. The farm is organic and follows Vedic farm practices. It follows the intercropping method of cultivation and the farm grows produce like organic Vanilla, coffee, pepper, cardamom, banana, many different varieties of vegetables and spices. Somshekhhar says their intent is to move towards sustainable living, ensuring they create low carbon foot print, consume food that is fresh and alive by using seasonal fruits, vegetables and greens and following slow food and clay pot cooking practices. He also wants to showcase to guests how a small organic farmer can be enterprising and make the best use of bio gas and solar power, grow essential kitchen needs like greens, vegetables, fruits and spices and get all dairy requirements and manure for the farm from rearing local cows.
Guests staying here can choose from a wide variety of interesting and enriching activities. The curated food experience ensures guests enjoy local delicacies cooked in clay pots.
They can assist in dairy farming, from feeding and milking the cows to making paneer. They can have a holistic farm experience—harvesting seasonal vegetables, greens, spices and fruits, gathering eggs from free range chickens, mixing of cow dung and water for bio gas unit and preparing organic pest repellents.

The hosts will also organise bird watching hikes. The farm is close to the river Kaveri and the opposite bank is the Dubare reserve forest, home to numerous bird species. The hosts also provide binoculars and bird books.

Plantation tours and treks across the Western Ghats are also organised, among many other nature-focused experiences.
Price: Rs 6,000 per day for two adults; includes breakfast.
Read more: http://www.ecohabitat.in/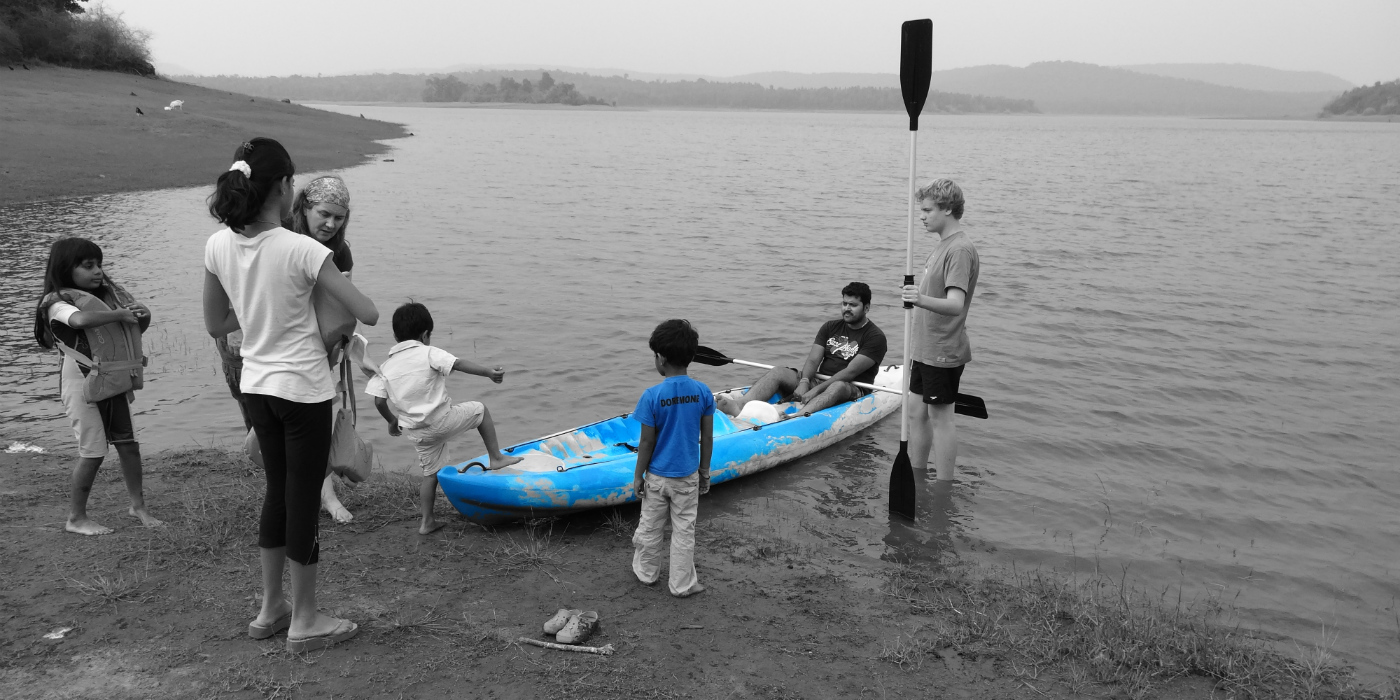 Slow Travel
Eco Habitat is a family run homestay, located in the midst of an organic plantation. It uses solar powered lights and its cooking is done with bio gas; food waste is converted into compost. All food and dairy is sourced from the farm. Waste-fired water boiler is used for heating water in the bathrooms and rain water is harvested. The owners hire and train local rural youth for organic farm practices and responsible tourism. The homestay uses organic hand made soaps sourced from a rural women self help group. The homestay uses glass, clay and steel containers and avoids plastic.
---