You might be living in a beautiful region with a diverse ecology or in an area known for its community-led local festivals or its beautiful hand made arts and crafts. You might be wondering how to showcase these natural and cultural riches to the larger world. Or you might be seeing travellers already visiting and you want to earn income from tourism. But, how do you do that? Starting a homestay could be the answer.
Many living in areas that attract tourists or have tourism potential, are interested in taking in guests and sharing their local knowledge and traditions with travellers. But setting up a homestay is not just about setting aside a bedroom or two in your home for guests. Many homestays fail to take off because they have not thought through the necessary but mostly behind-the-scenes work that need to happen.
Here's a quick primer on what you need to keep in mind to create a successful homestay:
1. Understand the customer's needs: You need to first understand why a tourist visits your region. Is it for the ecology, local culture and traditions, for the beach or to visit nearby temples? You will have to tailor offerings depending on what the traveller is coming for. So, if you are located near a wildlife reserve, travellers are coming for wildlife and forest based experiences. However, why should a traveller choose your homestay over others? While, the setting of a homestay and its architectural elements (like beautiful spaces) could attract travellers, ensuring unique offers is a much more sustainable way of drawing in the right kind of travellers. For example, the Tanhau Homestay, located close to Corbett National Park is known for its nature walks in the region. That's the main attraction of the homestay along with its beautiful and secluded setting.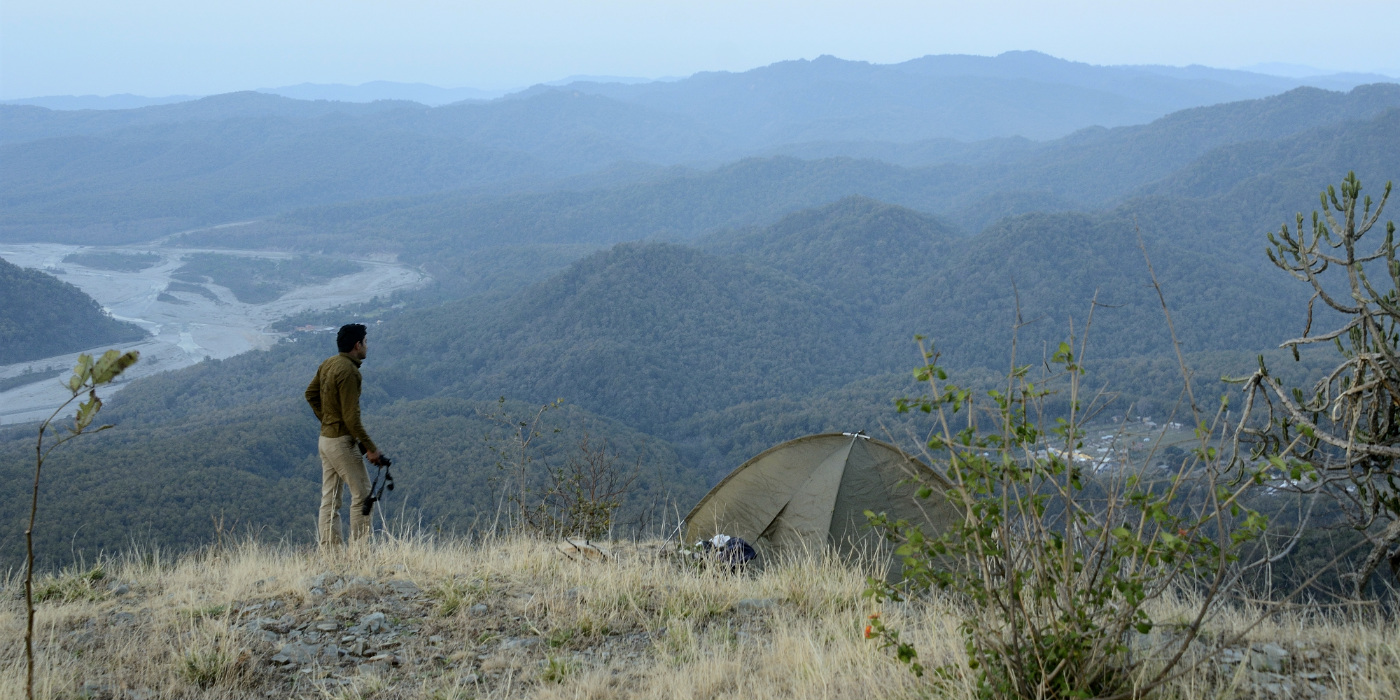 Tanhau Homestay's nature walks last from a couple of hours to a full-day. The owners have also identified great camping spots (like the one in the pic above), so guests can camp out in the open under a million stars.
This understanding of your potential guests' interest area will help you with creating the entire homestay experience. For instance, if you are located near a beach then it might make sense to offer an outdoor shower area for guests to have a quick wash and dry themselves before coming in to the homestay after a dip in the sea. Understanding what travellers are looking for will also help you identify the kind of tourists you want to cater to. You could choose not to cater to large groups and opt for small groups or individuals looking at longer stays.
2. Talk to your peers: Exposure visits and talking to others who are already running homestays can help a lot. It is good to be plugged in to the local homestay and travel and tour operator network, as they will be able to help you out understand the Dos & Don'ts. While, some may not be helpful there will be those who are willing to lend a hand. In many cases if a particular homestay does not have enough space for all the guests, it connects them to another homestay nearby. Such give and take, especially in smaller centres, is common. Tour companies bringing in tourists can give you a clear idea of exactly what guests expect. For instance, if Seniors form a bulk of tourists then installing a wheelchair friendly ramp and other similar accessibility features may be a good idea.
3. Getting the basics right: "Tourists, both domestic and international, look for safety, cleanliness, hygiene and communication while exploring a homestay," says Sushma Mishra, Head of Operations at rural and community based experiential travel company Grassroutes Journeys. So getting the basic right is important. The homestay has to be clean and safe for guests. You will need to think of long-term wear and tear of the structure and account for regular upkeep of the built structures and surrounding gardens or grounds. Small things like a clean and fresh-looking towel and clean bedsheets on the beds can go a long way in ensuring guests are comfortable. Similarly, the kitchen and dining spaces need to provide confidence to guests that their food is being prepared in a hygienic manner.
Safety is paramount. While hiring staff be sure to check their credentials. Informing guests of things they need to be careful about is also an important part of being careful. For instance, Shola Shack in Wayanad informs guests that they need to stay on designated paths in the property and not venture out unaccompanied in the night due to the presence of wild animals.
Investing in sustainable and environmental friendly methods and systems like rain water harvesting, waste segregation and recycling, offering natural and locally made soaps, installing an RO purifier (ensuring the waste water is chanelled for other non-drinking and non-bathing purposes) and installing a solar water heater right at the time of setting up the homestay is economical and also ups your Responsible Tourism credentials.
When the owners of Rustic Holidays (above) in Ratnagiri added cottages to their over 200-year-old traditional home, they opted for eco-friendly construction.
4. Curating experiences: Why does a traveller choose a homestay over a hotel? While some may do so because of cost factors, most choose a homestay to live with a local family and immerse themselves in the local culture, traditions and community. Bottomline is they are staying with you to experience your way of live. So you need to offer what you already have but 'package' it in such a way that authenticity is not lost but the experience becomes more accessible to travellers. For example, the food you offer could be what your family eats on festival days or on special occasions as everyday food may just be too simple (though in some cases, tourists might want the simple fare). So at Olappamanna Mana guests enjoy the vegetarian sadya, not something a Keralan family eats on a regular day!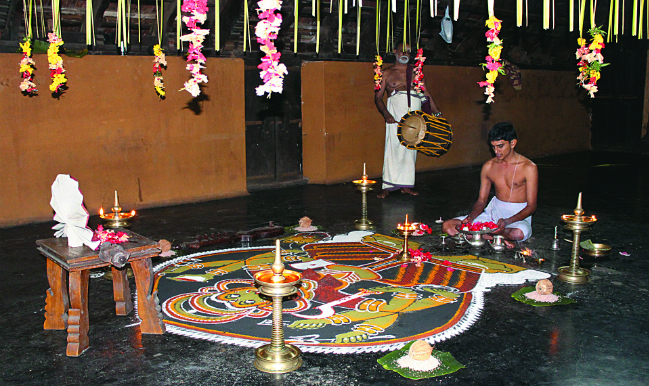 At Olappamanna Mana in Palakkad, apart from the delicious Keralan vegetarian food including the sadya, guests get to witness unique Hindu rituals like in the pic above.
All your other experiences too—village walks, plantation walks, craft workshops, cooking demos and folk performances—should highlight what's local. Also, everything doesn't have to be 'special'. Something as simple as letting the guest eat with you and your family and explaining to them about local idiosyncrasies and food traditions or just regaling them with family stories could be what makes your homestay stand apart.
5. Links with the larger local community: Especially in smaller locations, ensuring the wider community is linked with your homestay or benefits from it is important. You will need their support to sustain your homestay, so it makes good business sense to ensure the community feels invested in it. Hiring local staff, training a few local youth as guides, sourcing supplies locally, ensuring the local auto-rickshaws or taxis or boats are used to ferry guests, hiring local folk artists for performances, taking guests on local village walks and having them enjoy a meal at a local home etc can go a long way in making the community a part of the enterprise. This also ensures guests get a much more immersive experience. Further, safety and security also improves.
For instance, Swati Bengali, owner of The Blue Matsya located near Udupi, says the holiday home rental runs on the goodwill of the locals who benefit from the guests who visit it. The caretaker/local fisherman who hands over the keys, the home cook who provides authentic local meals, the autorickshaw drivers who will do a door pick up, the boatman who will take guests into the sea—all of them are neighbours that guests can call at any time. It takes a village!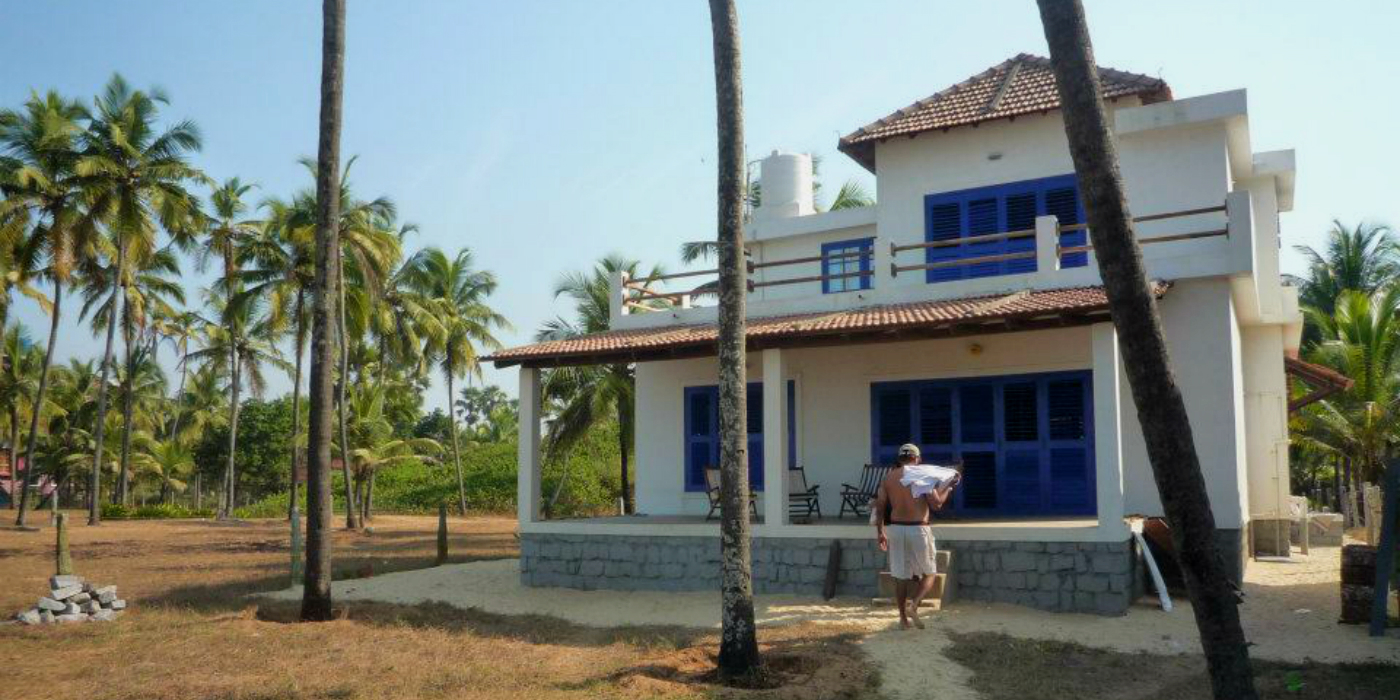 The Blue Matsya (above), where the community together ensures guests enjoy a truly immersive experience.
6. Communicate: Ensuring you communicate the reality is very important. From giving correct and easy to follow directions to your homestay, checking with the guests about any food allergies, or informing them before they book about accessibility issues like the need for a short hike to your homestay or the fact that the bedrooms do not have attached bathrooms, the little things matter. If your homestay is in a network-challenged area, do let your potential guests know how to reach you and when to reach you. You could also share a brief note on the Dos & Don'ts during the booking process. Once they check in, be sure to be available to them to help them out as the need arises. You could even create a booklet or pamphlets with a few itineraries, list of experiences, contact details of local tour operators and restaurants and emergency contacts to hand over to your guests.
7. Set boundaries: You are opening your family home to guests when starting a homestay. However, that doesn't mean they have the run of the place. Even before starting you should demarcate private areas. This is easier if the guest rooms are in a separate building or floor as the family area. But sometimes that isn't possible. Communicate clearly and politely to guests which areas are accessible to them. Communicate also if you are available only on certain hours of each day. Similarly, you might want to enforce meal times. For instance, at the Himalayan Ark homestays the hosts provide guests with a packed lunch in the morning so they can go about their day's work like farming, shepherding or even wood collecting and foraging.
(With inputs from sessions led by Sushma Mishra, Head of Operations at Grassroutes Journeys, and Manisha Pande, Co-founder at Village Ways, during Outlook Responsible Tourism Workshops conducted in Assam, Meghalaya and Arunachal Pradesh)