Near Corbett National park at the end of an uphill jungle dirt track you will find Chaitali and Sunando's homestay, Tanhau, a quiet getaway amidst jungles. Perched on top of a hill in the Mohan range at an altitude of 4,200 feet, Tanhau overlooks the reserve forests of Corbett and the winding Kosi river. The views are spectacular!
Ex-banker Sunando and textile designer Chaitali left the concrete jungles behind to set up a home in the wilderness. In 2015 they opened it up for guests. Both are passionate about nature and wildlife and Sunando also runs a travel company called un[travel] that is focused on promoting only sustainable and positive impact tourism.
So, not surprisngingly, Tanhau checks quite a few RT boxes. For instance, over 80% of Tanhau's energy needs are met through solar energy. This focus on sustainability also results in a unique guest experience. The focus on reforesting the property has ensured that Tanhau is home to a variety of birds and animals.
Tanhau specialises in walking safaris and camping experiences. Their nature walks, which last from a couple of hours to a full-day, are a speciality. The 9km 'Maneater of Mohan' trail takes guests in the footsteps of Jim Corbett's famous maneating tiger. This walk, along with all the other nature walks, offer guests the unrivalled thrill of being on foot in the jungles among wild beasts and birds. The owners have also identified great camping spots, so guests can camp out in the open under a million stars. Village walks, angling (catch and release) and 4X4 safaris are also organised.
Tanhau offers three cottages. Bagh, located close to the edge of the Corbett forests, is a comfortable one-bedroom ensuite cottage with a lovely verandah offering great views of the forests. Since this cottage is close to the forest and to a track used frequently by wild animals, there's no electricity here and candles and solar lanterns provide lighting at night. Tucked away in a corner of the property is Guldar, which means leopard in the local dialect. This is also a one-room cottage with ensuite bathroom and verandah. This cottage has electricity and a mini-fridge! Chukar is the larger two-bedroom cottage, ideal for a family or a small group with two ensuite bathrooms, a large verandah and a large collection of books!
Chaitali is in-charge of the food here and you will be pleasantly surprised by some of the gourmet offerings. Guests can share dietary and taste requirements in advance and Chaitali will try to tailomake meals to suit guest preferances. Meals are served at the al fresco dining area, The Dhaba, and are mostly made with organic local produce. The dishes could range from authentic local 'Pahari' to khao suey and Shepard's Pie!
Price: Rs 7,000 per night on twin sharing; includes breakfast
Read more: http://www.tanhau.in/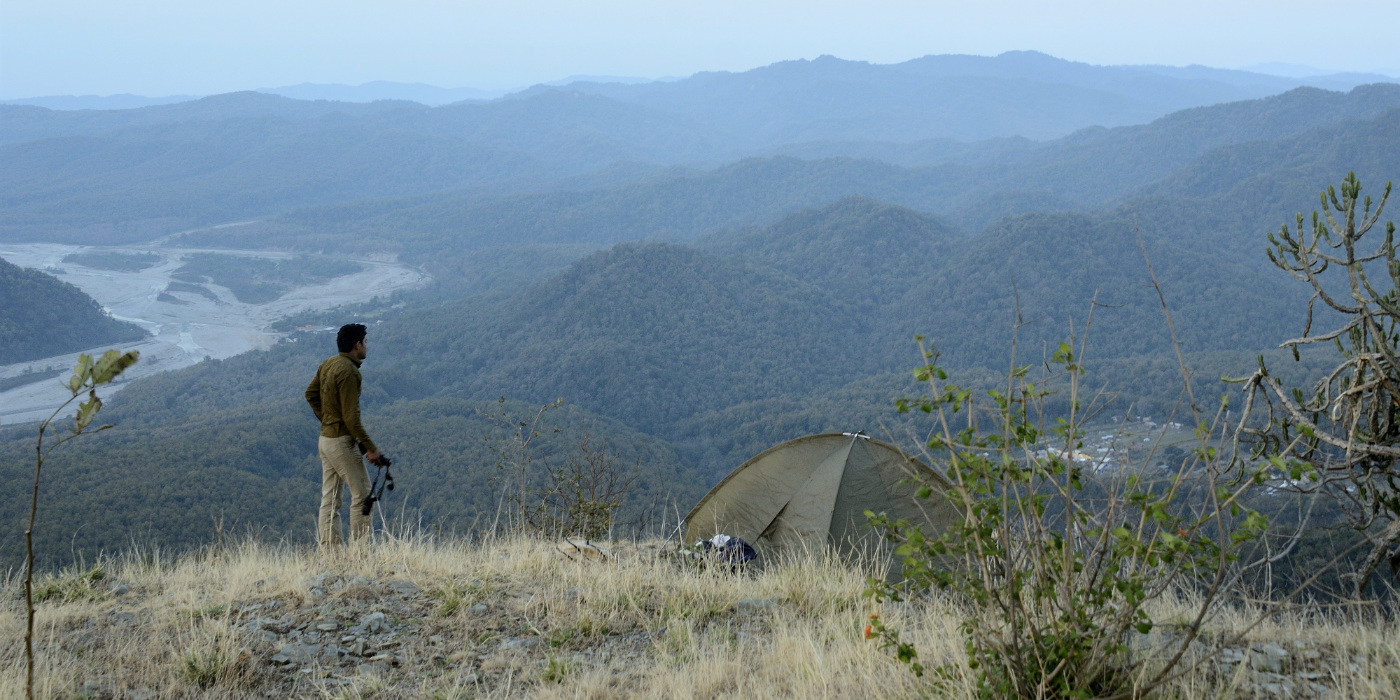 Slow Travel
At Tanhau Homestay, 80% of energy needs are met through solar. Only members of the local community are employed here. The cottages have been built with local materials using local construction techniques and local workers. The land was completely barren when the owners acquired the property and has been completely reforested. The homestay follows waste segregation and management practices.
---