Many of us travel to eat! Trying out new cuisines and eating local have become the highlights of exploring a new place. For local homestays, hotels, restaurants and experiential travel operators this presents a great opportunity and challenge. How do you ensure that food draws guests, is authentic and yet innovative so guests come back for more?
Here are some points to keep in mind as you go about creating your own genuinely local and delicious food identity:
Familiar but with a twist
Introduce novelty into simple, home-style Indian food by using a range of Indian ingredients 
with different regional influences. Find regional recipes, pay attention to seasonality, and it will make a big impact on the customer who is looking for the wholesome and the familiar, with a twist.
Refreshing change
People appreciate the charm of sitting outdoors to eat affordable, wholesome, home-style food, presented with a little care. You don't have 
to mimic the menus or ambience of indoor restaurants in air-conditioned malls to attract the right customers.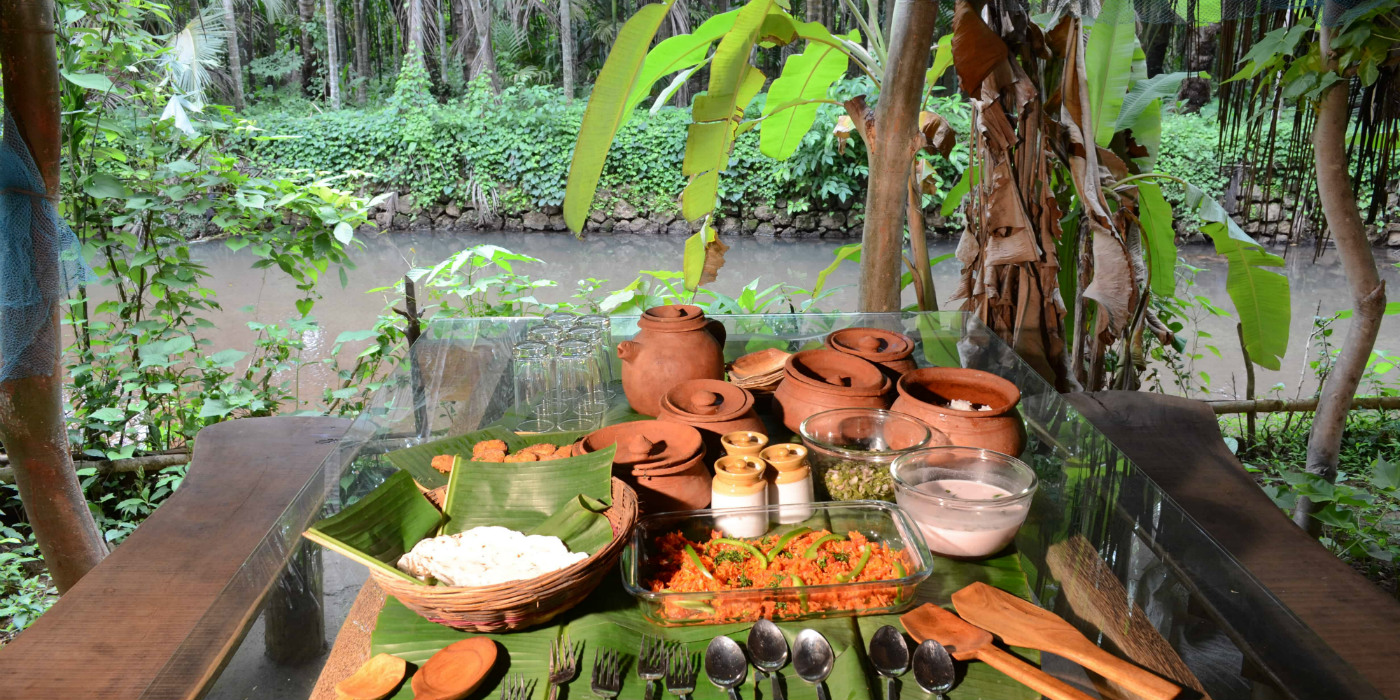 At Maachli Farmstay (above) in Maharasthra's Vengurla guests get to eat in the thatched, semi-open restaurant area that overlooks a river. The food celebrates local produce and cooking styles, is cooked on wood fire and is served in locally made earthenware. The ambience adds to the taste!

Do it from scratch
Make fresh ingredients your USP. Use your 
own freshly ground spices, bake breads, create sauces and chutneys and fresh juices. Avoid pre-packaged foods.
Innovative combinations
Create flavour and texture combinations by building on the long history of regional food practices. Adapt them to suit the context of the contemporary customer and prevalent trends. The best answer to this challenge is using a range of Indian dishes and ingredients to create unusual combinations and presentations. For example, a simple chicken curry recipe offers a surprise when combined with a spicy chutney accompanying a crispy papad, local vegetables in the pulao and a bajra roti. Or serve something unique like Kalimpong and Bandel cheese croquettes as appetizers.

At the History Fine Dining restaurant in CGH Earth's Fort Kochi heritage hotel, Brunton Boatyard, guests get to try dishes from 32 cuisines that respresent all the communities who have made Fort Kochi their home. This includes their interpretation of the Chuttuli Meen (above), a fish dish of the local Jewish community made with pearl onion marination
Patience is everything
Believe in your product from the beginning and stick with it. Do not dilute your brand in a bid to find customers. The initial months could be tough, for innovations are slow to pick-up. Once the media and food bloggers recognise the effort, customers, awards and recognition will not be far behind.
People eat with their eyes
How you use your ingredients and plate the meal matters. Present visually appealing food by taking advantage of the variety of colours and textures in Indian cuisines.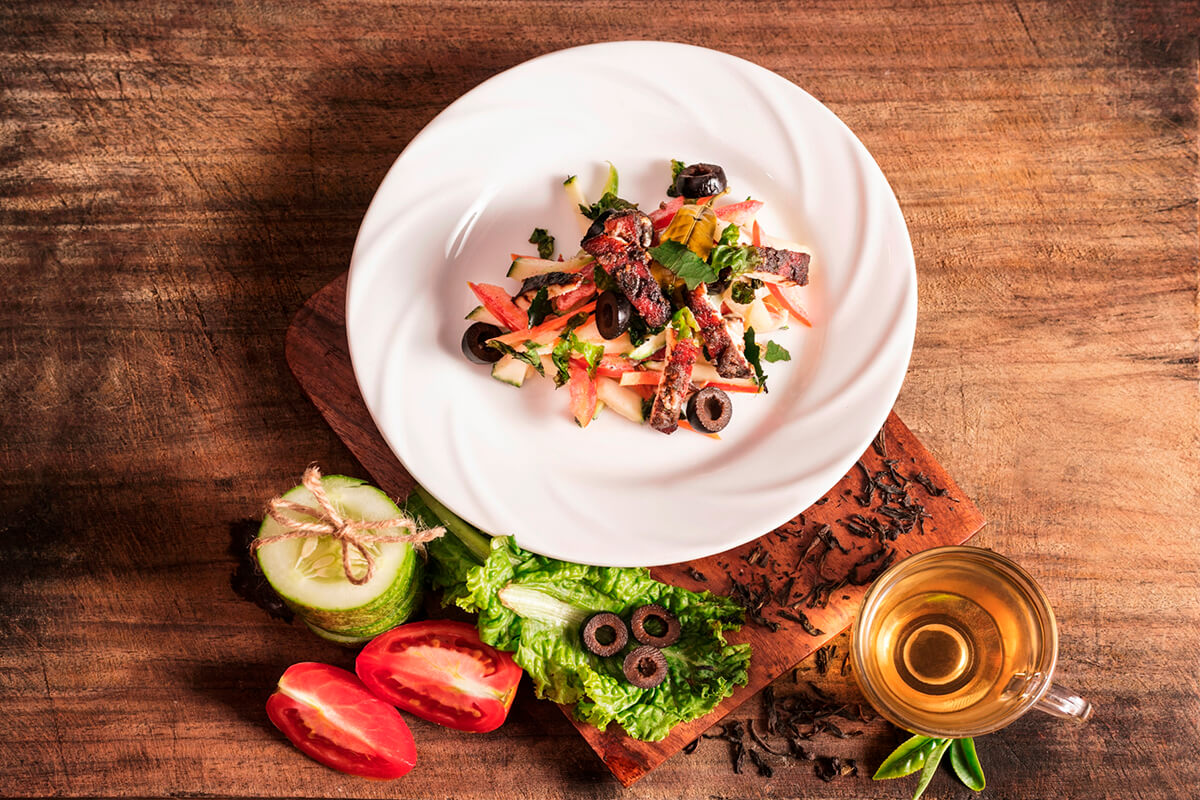 A colourful plate at Coonoor's Teanest. The in-house restaurant, Earl Grey, offers tea themed dishes including a seven-course tea themed meal with dishes like tea braised spaghetti aglio e olio and tea smoked chicken salad with pickled tealeaves!
Revive and support traditional culinary practices
Bring the millets, local varieties of rice, vegetables and oilseeds back on the table. Jump off the super food bandwagon to explore and revive local wisdom and cooking practices about forgotten foods. This practice will not only be environmentally sustainable but also will be economical and support local economies. For example, the celebrated super food flaxseed is alsi used extensively 
in Bihari and South Indian cuisines to make chutneys and podi idli.
Go glocal
Source Western ingredients grown in India by local farmers. They will be cheaper, have a smaller footprint and the hospitality industry will be supporting Indian farmers, or those in the communities where they are placed. For example, you can get 100% organic, chemical- free chocolate at half the price of the imported Belgian chocolate. Choose Goan chorizos instead of German sausages, and buy organic quinoa from producers in Andhra Pradesh.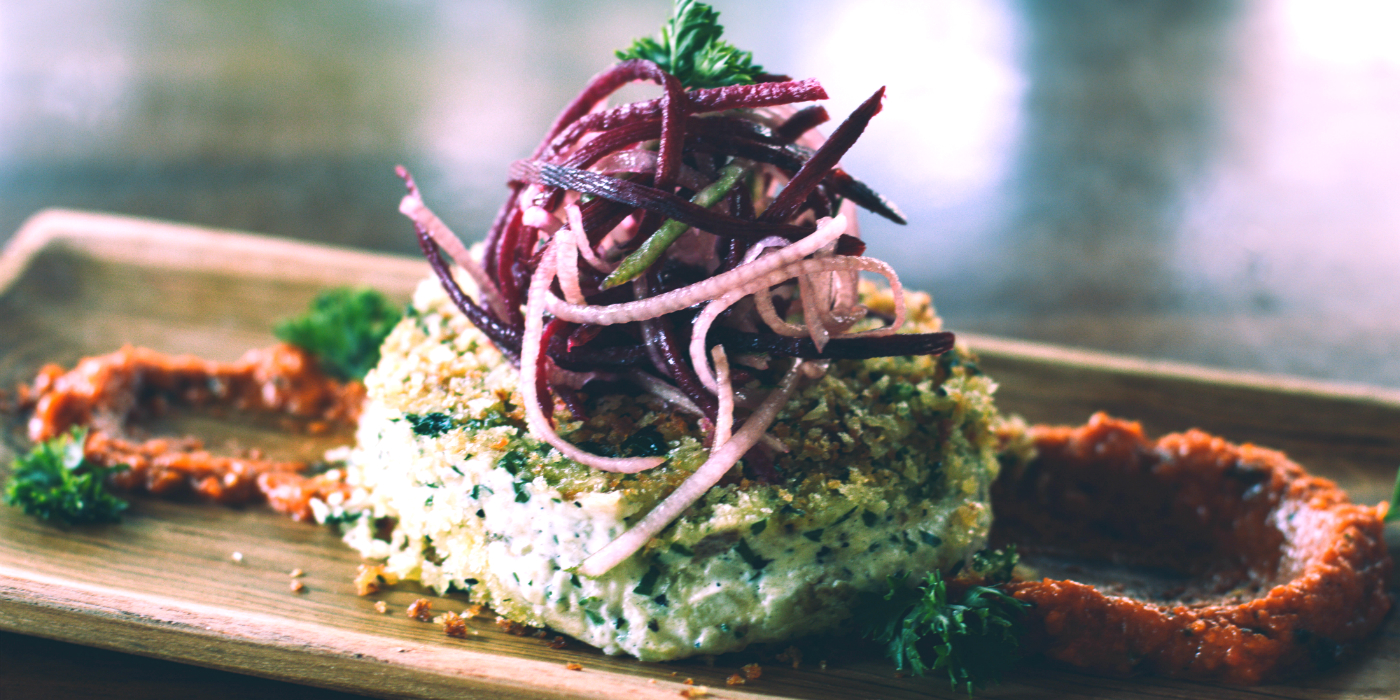 Vaayu Vision's Prana Cafe in Goa offers a variety of international-style dishes like smoothies, salads, sandwiches, burgers and filling large and small plate dishes like Nori rolls, Choriz Poi and Pan Seared Sesame Kingfish. But all produce is locally sourced and each dish comes with a interesting local flavour twist!

Incentivise creativity
Research recipes, cooking techniques and food combinations and invite suggestions or recipes from everyone in the team. You could reward them by naming the best dish after its innovator and putting it on the menu.
Practice, practice, practice
Try the recipe at least five to six times before it goes out in public. Get your staff, old guests and anyone who will give genuine feedback to taste it.
Align customer touch points to your brand idea
Align every single offering that you create 
or touch point for your customers with the essence of the brand. Ambience, table settings, crockery, and graphics—all have to mimic what the brand is all about.
Be bold. Innovate. Reinvent
Experiment with what you are serving, design new editions of existing menus, come up with new ways of presenting the dishes. If dishes or flavours surprise the customer every time he or she returns, it only adds to his or her interest and prevents you from stagnating.
Surprise!
Everybody likes to get something more than they expected, whether in terms of value, experience 
or hospitality. Make sure that customers do 
not leave the place unimpressed and more importantly, unhappy. Present your customers
 with some extra value. It becomes a quality they come to associate with your brand.
(Adapted from a workshop conducted by Iona Sinha, Co-owner, Melting Pot Food Company (MPFC), which runs Café Lota, Roots Café, Triveni Café & Monsoon, Udit Maheshwari, Cordonbleu-trained chef and CEO, MPFC and Salim Riaz Khan, Creative and Brand Director, MPFC during IRTA 2019)