In North Goa, away from the party beaches of Anjuna and Baga lies the quieter stretch of sand that makes up the Ashvem Beach. Located on a small lagoon here, right by the water, is Vaayu Vision.
Rahul Malaney and Jill Ferguson, Co-founders of Vaayu Vision, set out in 2013 to create a space for a community of like-minded people, those with a sense of adventure and with a care for their environment, to come together and connect with one another and their environment.
This they have successfully achieved by offering interesting accommodation and a café that offers locally sourced healthy and tasty food, creating a water sports community and instituting an artists residency.
The small hotel is an attempt to create a hospitality venture that is sustainably run with as little adverse environmental impact as possible. The villa rooms are housed in two buildings, with one of them right on the beach. There are rustic wooden cabins too, though the dome room does not have an attached bathroom. The villa rooms are air conditioned, while the wooden cabins, which actually have more charm and appeal, are fan cooled. You will see the works of art created by the artists there within the property and even on its walls.
The food here deserves special mention. The on-site Prana Café prides itself on sourcing local produce and the focus is on creating delicious but healthy dishes, including a wide variety of smoothies, salads, sandwiches, burgers and filling large and small plate dishes like Nori rolls, Choriz Poi and Pan Seared Sesame Kingfish. The dishes fall in the international category, but all come with an interesting local twist. The plating is extremely Instagram friendly—ideal for the travellers who love to share on social media!
Water sports lovers will find their days filled with activities here. Vaayu offers surfing classes (starting from Rs 2,500 a session). There's wakeboarding, kite surfing and stand up paddleboarding as well. Vaayu also offers private boat excursions.
If you are looking for an eco-conscious beach holiday and want to interact with a group of artists, surfers and other like-minded travellers Vaayu might just be the perfect option.
Price: From Rs 2,000 to Rs 4,500 (only for accommodation), depending on the type of rooms. Prices vary depending on season.
Read more: https://www.vaayuvision.com/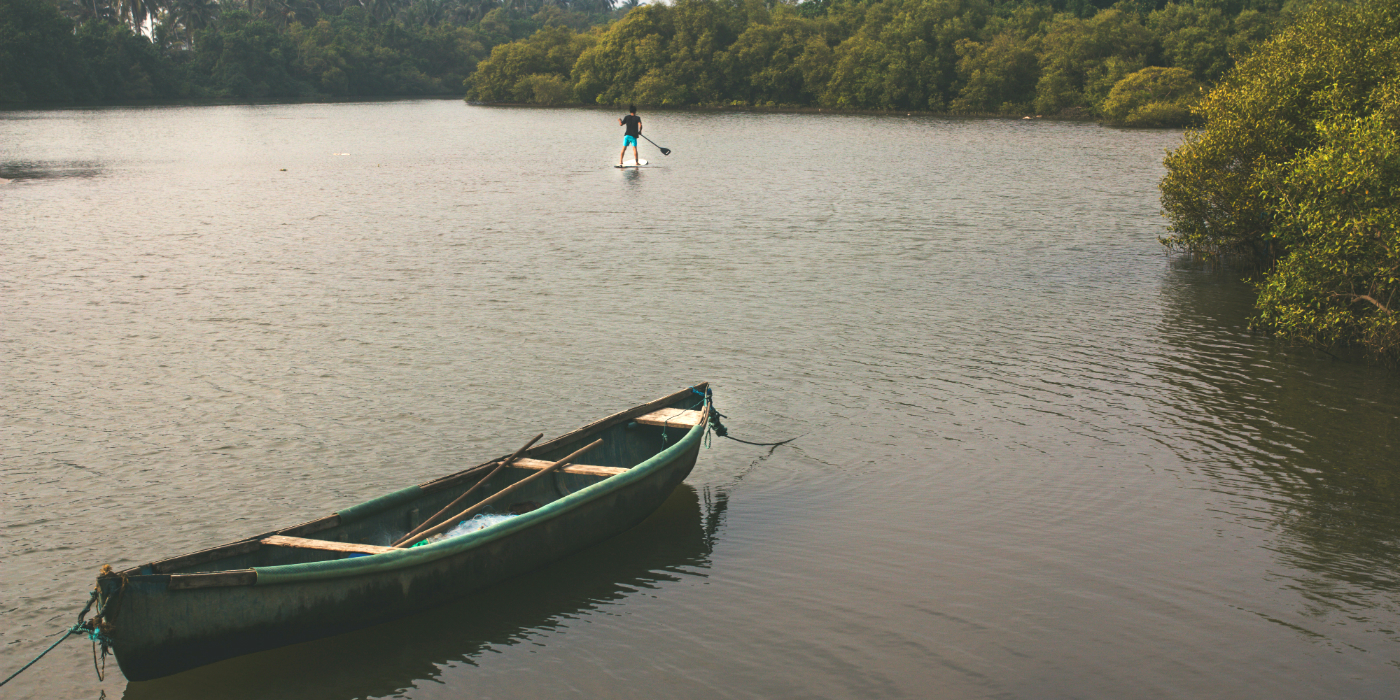 Slow Travel
Vaayu's wooden cottages are built using traditional styles of building from Tamil Nadu that use 100% organic biodegradable materials. This style of construction helps extend the life of the rooms, giving more seasons than most of the other wooden structures in the area while also helping to preserve a traditional style of architecture. Water is heated with solar power. Single use plastic is not used and drinking water is provided to reduce purchase of bottled water by guests. The café did not provide take away until they were able to source boxes made of palm leaves. Waste segregation is followed. Local art is promoted through the artist residency. The café sources produce from local suppliers. Vaayu also undertakes such initiatives like neighbourhood clean ups, dog sterilisations and fundraisers for animal welfare.
---