Maharashtra is much more than its mega metropolis of Mumbai or its Maratha stronghold of Pune. Regions like Sindhudurg, Ratnagiri, Baramati and Palghar have deep agricultural roots. Some of the farms here are now inviting visitors to experience rural living and farming here. For urban travellers a stay in rural Maharashtra offers not only a change of pace, it also provides a connection to the very earth on which our food is grown and to age-old traditions and practices, agricultural and cultural. Here are six farmstays from Maharashtra that will make you start drawing up plans for a permanent move away from the cities:
Hideout Farm, Palghar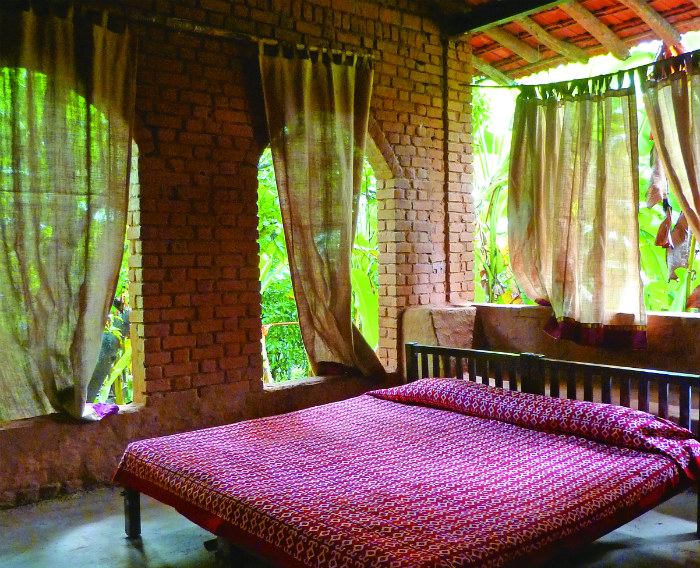 The Hideout Farm is just a two-hour drive from the dust, pollution, noise and traffic of Mumbai but it will feel like you have stepped into an alternate universe filled with greenery, birdsong and fresh air. The brick-and-mud property is set in acres of lush vegetation, filled with fruit bearing trees and plants like mango, banana, sapota, guava, pineapple and lime, along side other trees like teak, gulmohar, frangipani and bamboo. The plants have been carefully nurtured by the Chhabra family, who have built and run Hideout. When they bought the property about three decades ago there was just one tree on it! The farmstay is run on the concept of simple living, so the food is vegetarian and organic and even milk and milk products are eschewed. Guests are expected to wash their own utensils after meals and also bring their own toiletries. Your reward is fresh organic food, much of it grown on the farm, getting your hands dirty by helping out with the farming, rejuvenating with neuropathy massages, visiting the Warli villages nearby and enjoying the deepest sleep you are likely to ever experience in the pitch dark, soundless (except for insect sounds) nights.
Read more: https://www.responsibletourismindia.com/stay/hideout-farm/145
Farm of Happiness, Sangameshwar, Ratnagiri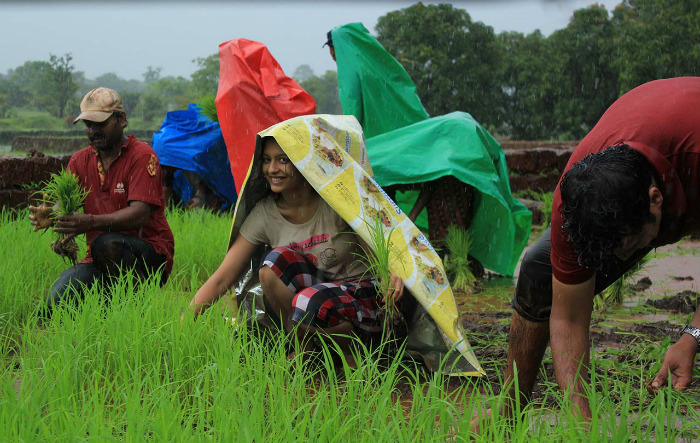 'Aanandache Shet' or Farm of Happiness is where you will find all the answers to your questions on farming, on how plants, fruits and vegetables grow and the work that goes into it. This farmstay in set amidst a 20-acre farm filled with alphanso mango trees, cashew trees, seasonal vegetables, fruits and other crops along with many wild trees. Stay in the traditional Konkani house built from local laterite rocks and relish traditional Maharashtra vegetarian meals cooked on wood fire. Guests can try their hand at farming activities, go trekking, star gaze, go birding and sleep on an open machaan on a star-studded night!
Read more: https://www.responsibletourismindia.com/stay/farm-of-happiness/59
Maachli, Parule, Sindhudurg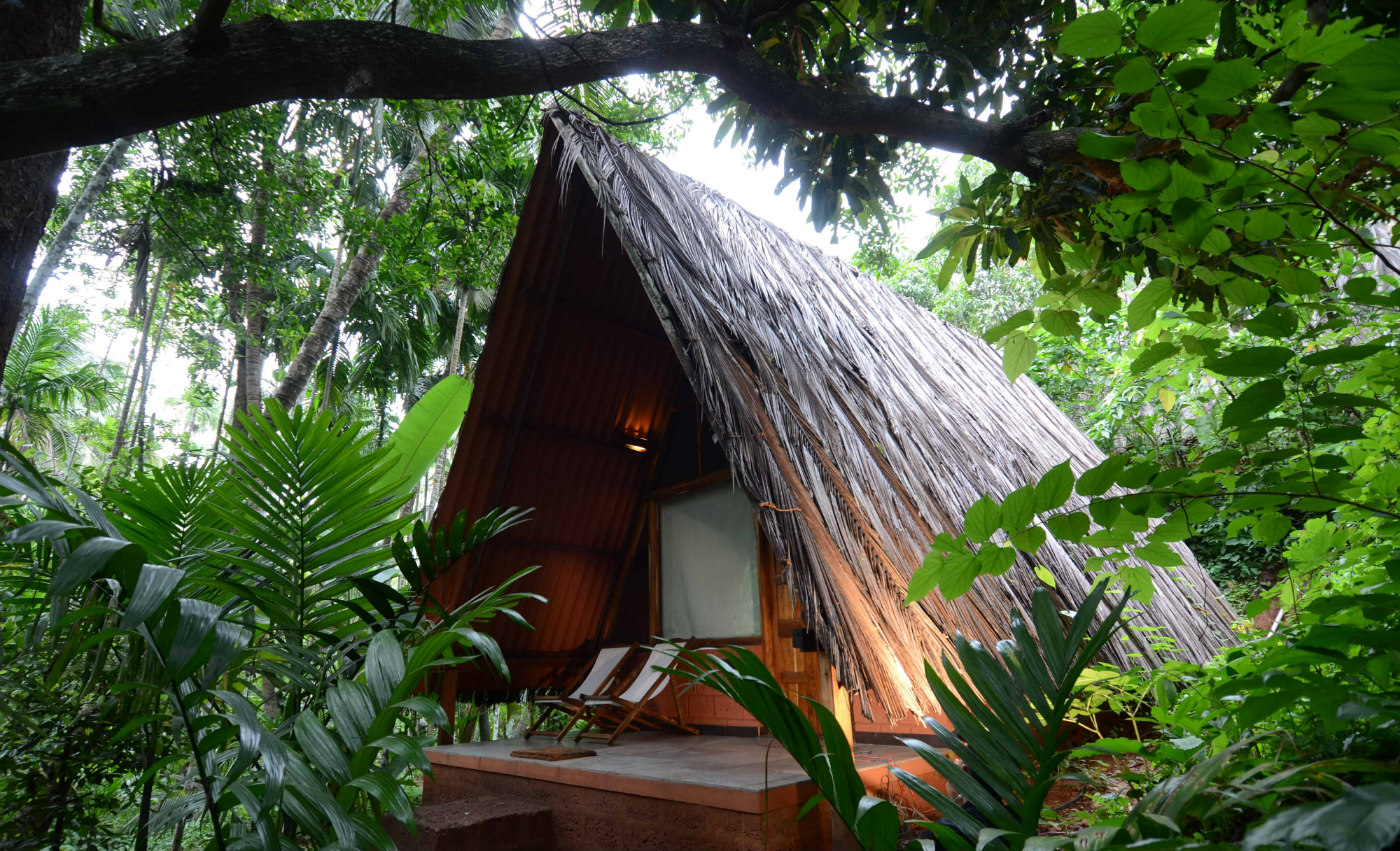 Located in beautiful lush Sindhudurg, Maachli is a unique homestay hidden away in a preserved forest. The accommodation is in cottages built in the traditional style followed by local farmers for their huts by their farms, with sloping roofs, comfortable verandahs and great views. Eat delicious local vegetarian and non-vegetarian food made of produce grown on the organic farm or procured from local suppliers, by the hostess on wood-fired stoves. Go on long walks through the plantation that grows coconut, betal, spices, banana and mango, or to the nearby beach through orchards and jungles or learn pottery in the nearby village.
Read more: https://www.responsibletourismindia.com/stay/maachli/57
Baramati Agri Tourism, Bapkar
Promoted by the Agricultural Development Trust of Baramati, this agritourism initiative offers stay in tents and dorms amidst palm trees. The experience includes home cooked vegetarian meals, traditional Maharashtrain folk performances, campfires, winery visits and farm visits. The traditional meals are a highlight, featuring dishes like Bhakari, a type of roti cooked from Jowar or bajra flour, Pithla, a curry cooked from gram flour and Thecha, a green chilli and garlic chutney.
Read more: https://www.responsibletourismindia.com/stay/baramati-agri-tourism/68
Rustic Holidays, Tural, Ratnagiri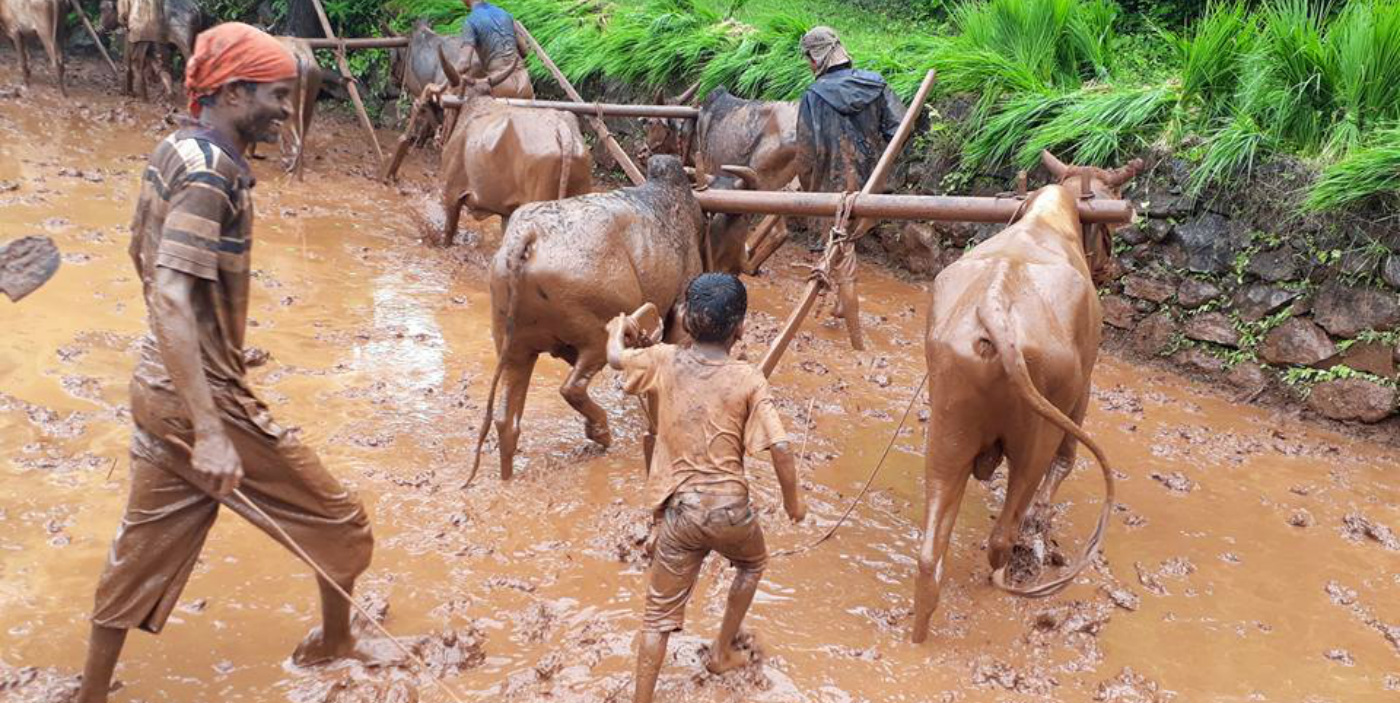 As children, going back to the village home was the highlight of summer vacations for many of us—having the run of the house, nipping in and out of the kitchen and pantry for treats, playing in gardens, orchards or fields, using towels as fishing nets to catch tiny pond fish, listening to grandmother's tales and enjoying her meals and generally chilling out! It is a version of this experience that Nitin and Shilpa Karkare are trying to recreate for guests in their 200-year-old ancestral home in the village of Tural in Maharashtra's Ratnagiri. The homestay also grows numerous crops organically, including mangoes. The Konkan region, where the homestay is located, is known for its greenery and scenic beauty. This is the case of Tural as well. There are thick jungles here that are home to over 160 species of birds. Enjoy traditional Maharashtrian meals, get your hands dirty and farm in the mud in the rains and enjoy the folk art and dance performaces by local village troupes.
Read more: https://www.responsibletourismindia.com/stay/rustic-holidays/393
The Happiness Estate, near Sawantwadi, Sindhudurg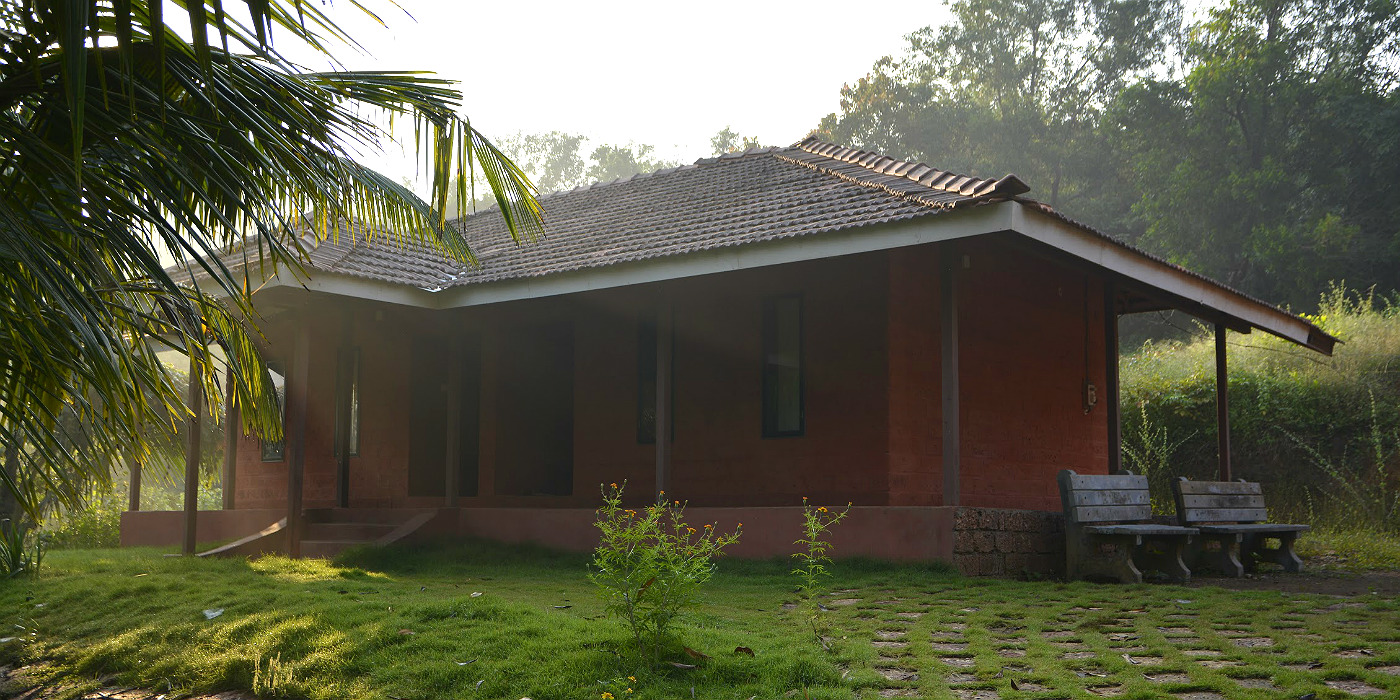 This farmstay is located in a region known for its pristine beaches, lush forests, green farms and delicious local food. The Happiness Estate is set in a 15-acre private forest-farm. The grounds, which are mostly left wild, are filled with birds, squirrels and rabbits and are great for walks amidst the trees. Guests can expect delicious home-cooked local Malvan style food made mostly with vegetables from the organic property. Considering how close the coast is, seafood—fish and prawns cooked in a fiery red coconut-based curry or fried in a rava or semolina batter—features heavily in the menu. The kokum and coconut milk digestive, sol kadi, accompanies most meals. Besides the fascinating forests, waterfalls and beaches, the farmstay offers a selection of non-motorised activities and authentic cultural adventures. You could visit the local market in the morning to buy fresh produce or forage in the property's grounds, where over 60 species of vegetables, fruits and herbs grow, and be part of a cooking demonstration/class at the farm afterwards. Or you could join the local Koli fishermen on a fishing expedition in their wooden boats at the crack of dawn. The farmstay will also link you up with a group of fisherwomen who will take you on a boatride through the Mangrove filled backwaters nearby. It also offers a guided cycling safari in the countrylanes of Sindhudurg. A popular ride is the 30km trip all the way to neihbouring Goa, which ends with a lunch at a Goan home.
Read more: https://www.responsibletourismindia.com/stay/the-happiness-estate/342