The Hideout Farm, in Zadapoli village in Maharashta's Palghar district, is just a two-hour drive from the dust, pollution, noise and traffic of Mumbai but it will feel like you have stepped into an alternate universe filled with greenery, birdsong and fresh air. You will want to bottle the fruit-scented, pollution-free air and take it back at the end of your sojourn here.
The brick-and-mud property is set in acres of lush vegetation, filled with fruit bearing trees and plants like mango, banana, sapota, guava, pineapple and lime, along side other trees like teak, gulmohar, frangipani and bamboo. The plants have been carefully nurtured by the Chhabra family, who have built and run Hideout. When they bought the property about three decades ago there was just one tree on it!
The accommodation options range from French tents to brick rooms. The brick rooms are great with open windows that have no grills or glass separating you from Mother Nature and curtains and chiks provide privacy. The beds have mosquito nets and guests are encouraged to bring their own mosquito repellants. The farmstay is run on the concept of simple living, so the food is vegetarian and organic and even milk and milk products are eschewed. Guests are expected to wash their own utensils after meals and also bring their own toiletries. Your reward is fresh organic food, much of it grown on the farm, getting your hands dirty by helping out with the farming, rejuvenating with neuropathy massages, visiting the Warli villages nearby and enjoying the deepest sleep you are likely to ever experience in the pitch dark, soundless (except for insect sounds) nights.
Price: Depends on type and time of stay and duration; weekday and weekend rates vary. Camping starts from Rs 3,000 and rooms from Rs 5,000.
Read More: http://hideout.co.in/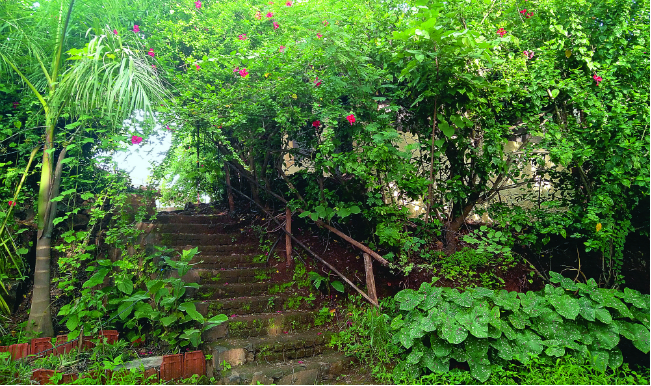 Slow Travel
Hideout Farm runs entirely on solar power and follows organic farming practices. A stony part of the property has been set aside to collect rainwater, which replenishes the groundwater and, so, no artificial methods of irrigation are needed. The staff employed is local. The owners are also engaged in welfare activities meant to help local children stay in school and for the promotion of local arts and crafts. The farm also hosts wellness and related workshops conducted by expert practitioners.
---