When urbanites think of 'escaping' from daily stresses we think about going to the middle of a forest or to a rural haven. Large cities become a stop over—just a halt on a journey to a better and more anticipated destination. But our large and, in many cases, ancient cities hold much promise for a vacation that is filled with activity, history and even time and scope for contemplation and relaxation. There are also spaces that offer the city dweller an opportunity for a staycation, just far enough away from their normal lives. Here we bring you seven such options:
1. Haveli Dharmapura, Old Delhi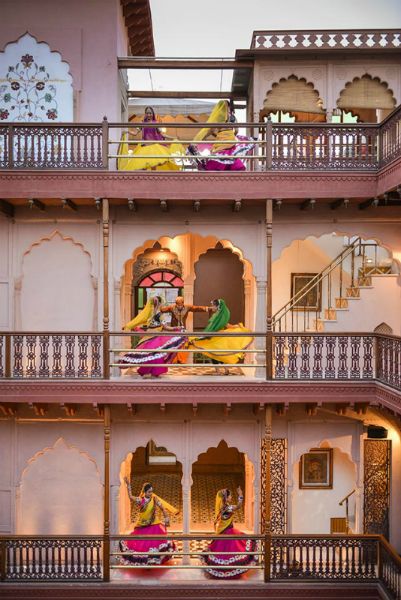 Considering Delhi is the country's capital, is a historic city and is the gateway to numerous destinations in the region for travellers from other parts of the country and the world, it isn't surprising that many tourists spend a considerable amount of time in the city. In this megapolis, the Old Delhi area truly stands out with its many landmark and historic structures, its bustling streets, its mouth-wateringly delicious and varied street food and its shops that seem to sell everything under the sun from spices to sarees. Next time you travel to Delhi, why not stay here for in one of the many lanes lies a beautifully restored haveli-hotel. Haveli Dharampura is a 200-year-old courtyard style three storied building offering 14 rooms that mix Mughal elements like scalloped archways with ultra modern ameneties. It also boasts of an in-house restaurant that offers Old Delhi delicacies and Mughlai cuisine. The airy terrace offers glorious views of the Jama Masjid's domes and minarets, the Gurudwara Sis Ganj, Lal Mandir and the Red Fort.
Read more: https://www.responsibletourismindia.com/stay/haveli-dharampura/284
2. Brunton Boatyard, Fort Kochi, Kerala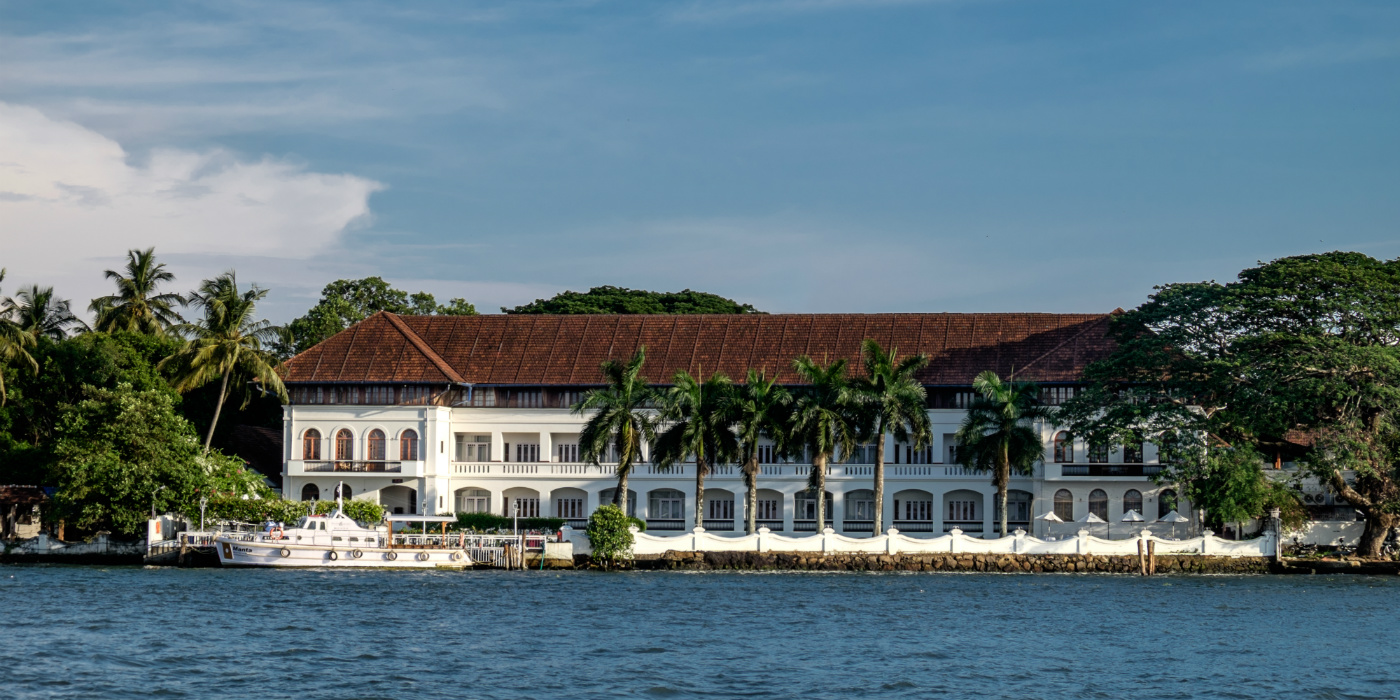 Beautiful and historic Fort Kochi retains its seaside, laidback feel even in peak tourist season. Here on a relatively quiet harbour front is CGH Earth's heritage hotel, Brunton Boatyard, which is housed in a restored 19th century shipyard! 22 of the 26 rooms offer sweeping sea views, even from the bathrooms. So you can watch ships and boats flot past while enjoying a soak in a bathtub. There are many reasons to stay in this truly lovely hotel, but chief among them is the food. At the dinner-only open-air seafood restaurant Terrace Grill guests enjoy the freshest catch of the day prepared the way they like it. But, the standout is the History Fine Dining restaurant, which offers dishes from 32 cuisines that respresent all the communities who have made Fort Kochi their home from Arabs, Syrian Christians, Jews, Dutch, British and Persian to Tamils, Gujaratis, Konkanis and the native Namboothiris and Nairs. Two of the most recommended dishes here are the Railway Mutton Curry, an invention of Fort Kochi's Anglo-Indian community, and the Chuttuli Meen, a fish dish of the local Jewish community made with pearl onion marination.
Read more: https://www.responsibletourismindia.com/stay/brunton-boatyard/405
3. Arya Niwas, Jaipur, Rajasthan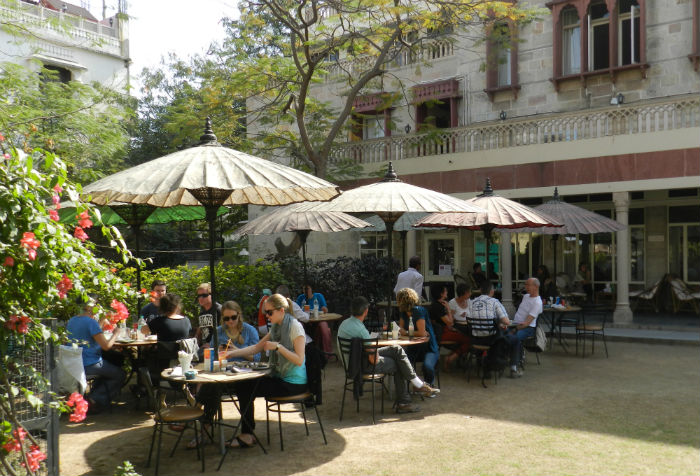 You don't really need to splurge to have an authentic experience in India's cities. In Jaipur is a stay that lets budget travellers experience the soul of the city. Arya Niwas is a family-managed hotel in downtown Jaipur. A renovated heritage haveli—the central hall is over 100 years old—the hotel has large garden areas and open spaces ideal for relaxing. Its restaurant, Chitra Cafeteria, offers home-style vegetarian food that is managed by one of the ladies of the family that owns and runs the hotel. The hotel's bakery products, like bread, jams and cakes, are all made in-house without any chemical additives and are must tries. The hotel is centrally localed and so all the famous sights and sounds of the Pink City are close at hand.
Read more: https://www.responsibletourismindia.com/stay/arya-niwas/124
4. Aura Kalari, Bengaluru, Karnataka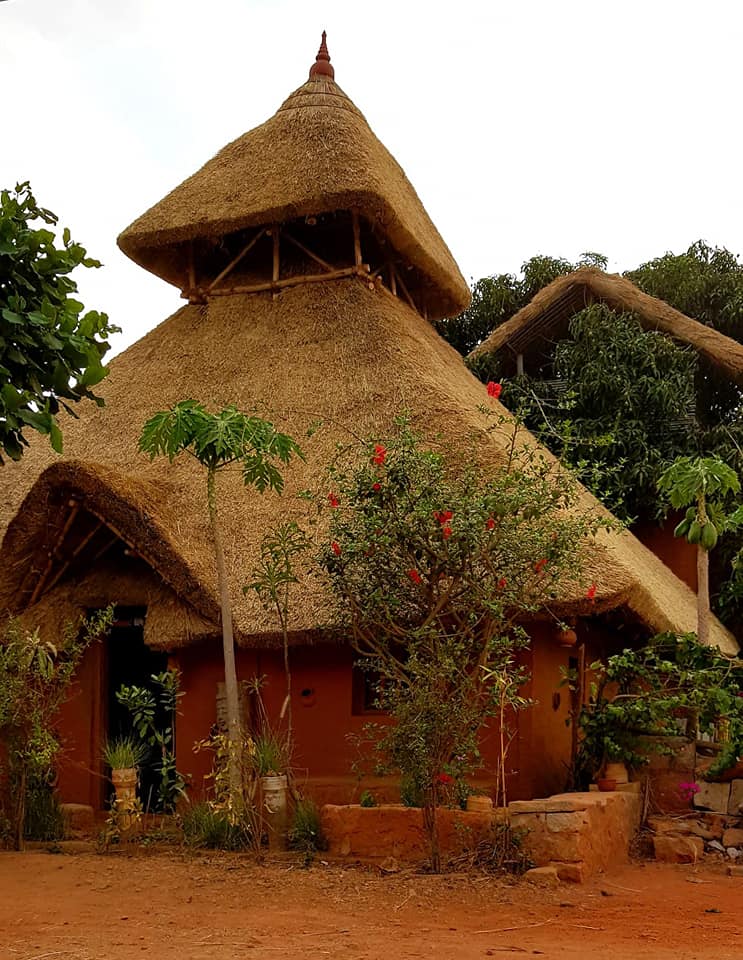 Located in a leafy suburb of the city with the worst traffic in the world, Aura Kalari is truly an escape for Bengalureans and for those visiting the erstwhile garden city. In a plot of land dominated by a mango tree are a mudhouse and a structure that is called a 'treehouse' for lack of a better word. The mud house, which stays very cool throughout the year, is essentially a large room with beds and a dining table and chairs. It has an attached bathroom. The most interesting part of this homestay is the 'treehouse'. Unlike a traditional treehouse, this one is not built atop the tree. A bedroom, dining hall and bathroom have been built amid the branches of the tree. Tree branches pass through every part of the house—you can reach out and touch a living tree branch from your bed, for instance! But the weight of the building rests on granite pillars on the periphery and not on the tree.
Read more: https://www.responsibletourismindia.com/stay/aura-kalari/291
5. Granny's Inn, Varanasi, Uttar Pradesh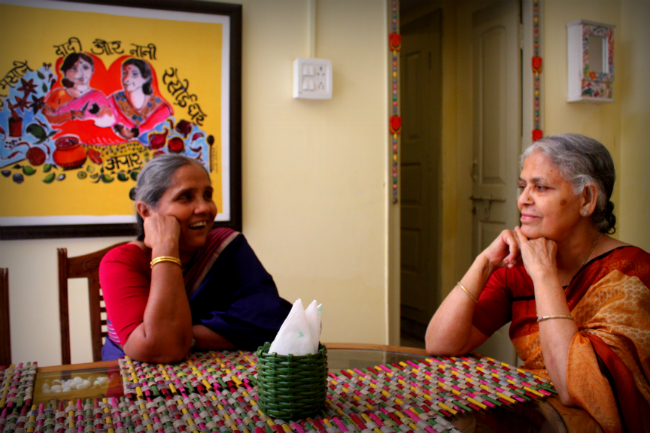 This cosy home stay is located just 10 minutes away from the Dashashwamedh Ghat, which is considered the most important ghat in the oldest city in the world. What's more the hosts at the Inn—two grannies—offer guests a complete Varanasi experience by doing everything from helping with guided tours to taking guests saree shopping. Granny's Inn offers five cosy en-suite rooms done up in ethnic chic décor, with design flourishes like curtains made from Benarasi sarees. The rooms are clustered around a common courtyard. The courtyard and the common dining and living areas ensure travellers have ample opportunities to learn more about Varanasi from the hosts. Home cooked meals that highlight the local cuisine are a given and guests can pack up some home made pickles and pappads too!
Read more: https://www.responsibletourismindia.com/stay/grannys-inn/116
6. Dune de l'Orient, Puducherry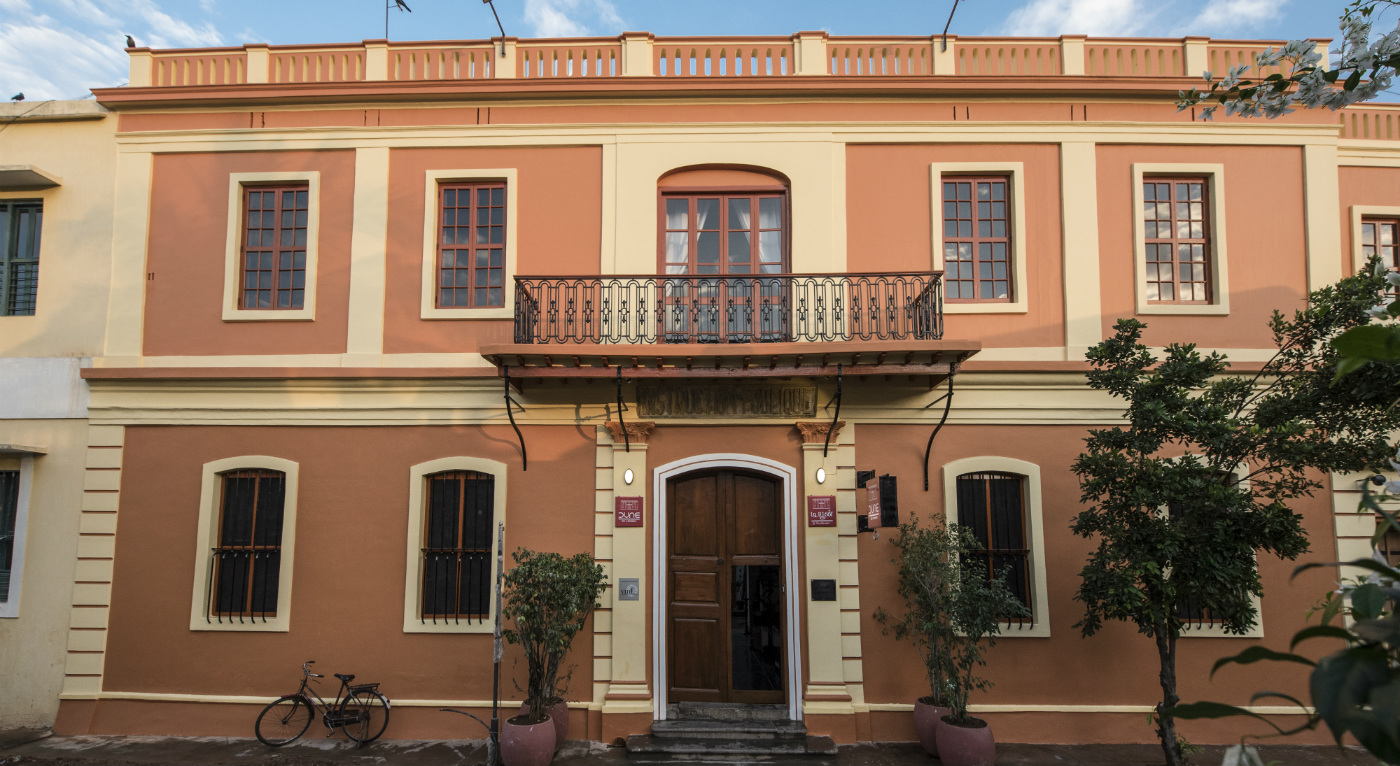 Puducherry, while very much on the tourist map, is still relatively laidback. Add to that the many colonial style mansions-turned-hotels and homestays in the French town and the many restaurants offering Tamil, Creole and French cuisine, Puducherry becomes a great destination for those culturally inclined and for the foodies. Plus there are some beaches not too far from the city and the Promenade that becomes pedestrian only in the evenings is charming. The Dune de l'Orient stands out among the many heritage hotels. Set in a mansion that dates back to 1760, the de l'Orient is the quintessential White Town property with its Puducherry-Coral façade, open-air courtyard, deep verandah with arched columns surrounding the courtyard and 14 beautiful heritage rooms. The restaurant at this former Neemrana property is known for its French gourmet cuisine and Puducherry Creole cuisine.
Read more: https://www.responsibletourismindia.com/stay/dune-de-lorient/403
7. Calcutta Bungalow, Kolkata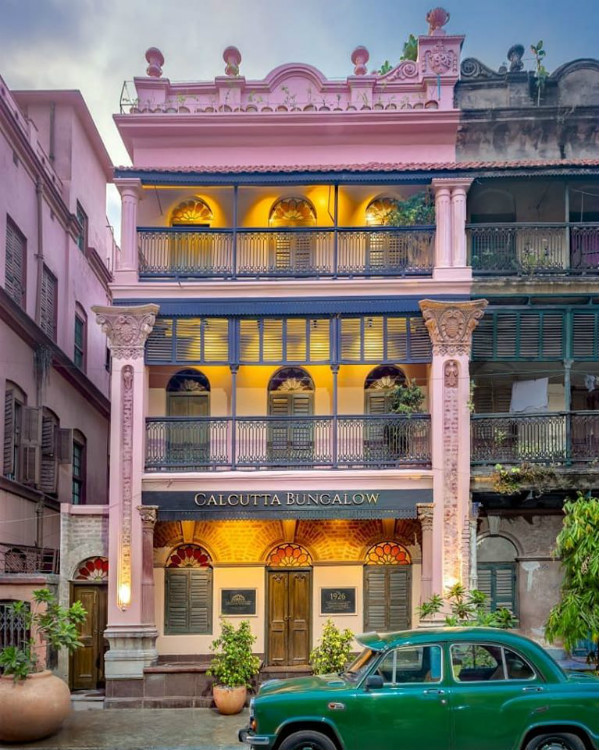 Kolkata might seem like it is stuck in a time wrap, but to many that is its charm. Its yellow cabs, bustling produce filled markets, the clanging trams, the iconic bridges across the Hooghly, the river itself and the many stately mansions that are in ruins mostly. But Kolkata is much more than this—it is seeing an artistic revival, which encompasses not just the creative arts but also the culinary. Many of its residents are trying to preserve the city's deep heritage and in the process revitalise the city. One such experiment is the Calcutta Bungalow, which is the restored pink one-half of a 1920s mansion. Located in North Kolkata, the B&B offers six tastefully decorated and comfortable rooms that are full of old-world charm and overlook courtyards. This is a sistern concern of walking tours venture Calcutta Walks, so be sure to go on one of their eye-opening tours.
Read more: https://www.responsibletourismindia.com/stay/calcutta-bungalow/382