Hidden behind an ornately carved wall and heavy fortress style door on one of the bustling bylanes of Chandni Chowk in Old Delhi lies a beautifully restored haveli-turned-hotel, Haveli Dharampura. It is only on entering the fortress door that a visitor is able to take in the scale of the building. Built across three floors, the haveli is a traditional courtyard structure with the rooms spread around the central courtyard.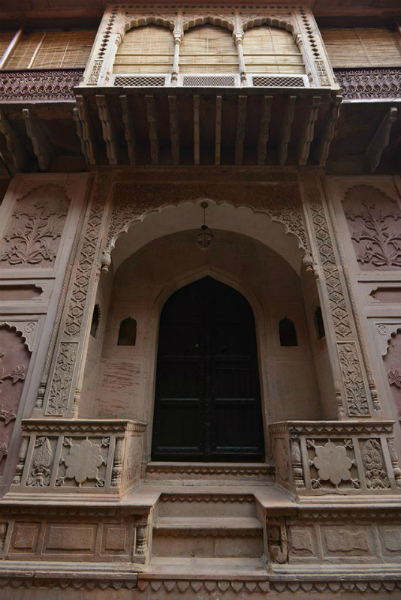 Screened from the brouhaha of the surrounding streets by thick stone walls, the mansion is surprisingly quiet once you are inside its cusp-arched gateway.
The 200-year-old building had fallen into desrepair and it took five years of hardwork to painstakingly restore the structure. The haveli offers 14 rooms that mix Mughal elements like scalloped archways with ultra modern ameneties.
The Lakhori restaurant, located on the ground floor, offers Old Delhi delicacies and Mughlai cuisine in an ethnic ambience. Dishes include chats like aloo tikki and dahi puri, Purani Dilli specialities like meat-stuffed kulchas and Gilouti kebabs and old favourites like Biryani along with a few continental dishes.
The pillared galleries enfolding the central courtyard lead to an airy roof terrace where guests get glorious views of the Jama Masjid's domes and minarets, the Gurudwara Sis Ganj, Lal Mandir and the Red Fort. Guests can try their hand at kite flying every weekend while enjoying a lavish High Tea on the terrace, or witness the art of kabootarbaazi (pigeon flying) every day. The hotel is a venue for live cultural performances every evening, with performances ranging from classical instrumental music recitals to classical kathak dance performances. The hotel also organises heritage and street food walks, along with other tours of the city.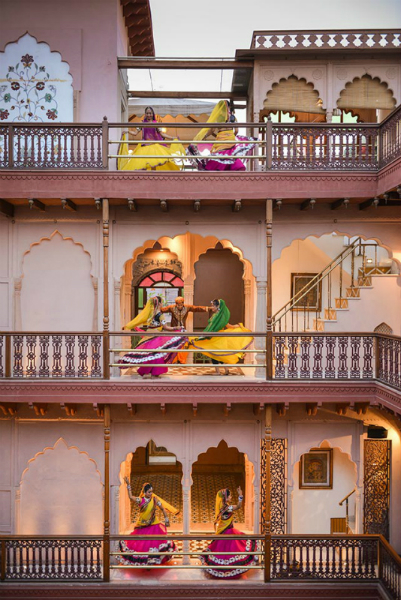 For guests staying here, the best part could well be the bustling narrow lanes that lie right at Dharampura's doorsteps. They are a sensory treat. The bells of a hundred cycle rickshaws ferrying people and goods, the calls of vendors, markets filled with everything from spices to clothes, the delicious smells of kebabs, chaats and biryanis wafting from tiny hole-in-the-wall restaurants or roadside stalls—a visitor here has so much to see and do.
Price: Rs 12,000 to Rs 17,000
Read more: https://havelidharampura.com/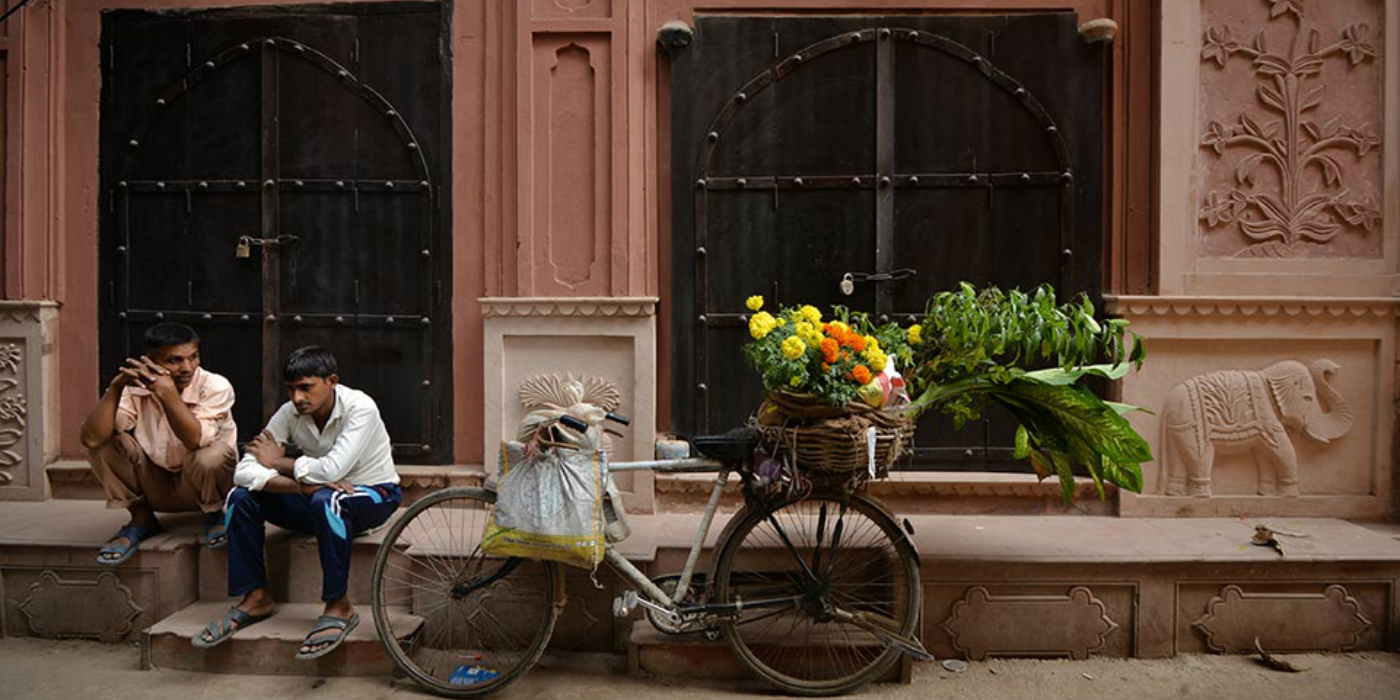 Slow Travel
The Haveli Dharampura is a 200-year-old heritage building that was in a serious state of disrepair until the present owners took over and spent five years restoring it. In 2017, Haveli Dharampura won Delhi's first UNESCO Award for Cultural and Heritage Conservation. Haveli Dharampura was at the heart of a decaying neighbourhood. Its restoration has resulted in the up-gradation of infrastructure, increased jobs and augmented incomes in the neighbourhood. Many shops have sprung in the lanes surrounding the Haveli. INTACH, a leading heritage conservation think tank in India, has taken the example of restoration of Haveli Dharampura to propose that the walled city be declared a world heritage site.
---