Gone are the days when a holiday meant picking up a guidebook and travelling from one must-see-sight to the next, so you could tick off all the sightseeing spots in your list. We want to do more during our vacations now; we want to get a sense of the place, understand its rhythms, its culture, traditions, cuisines and art. This is where experiential tour companies come in. Run by locals who understand the destination in and out, these operators offer travellers an insider's view to a holiday destination through walking tours and short day trips. Here are 6 that you could try on your next trip.
1. The Peacock Trail (Chennai) by Storytrails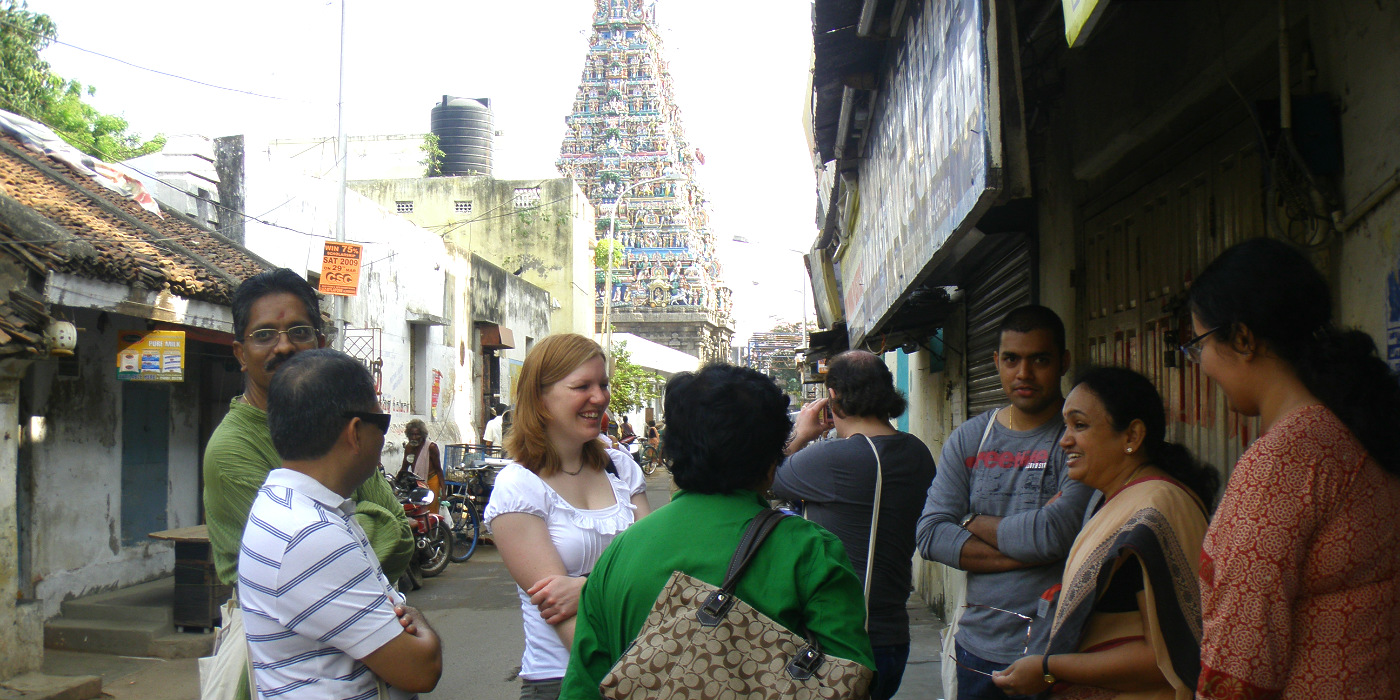 This three-hour-walk through the historic 2,000-year-old neighbourhood of Mylapore in Chennai offers insights into the daily lives of the people who live here, Gods and demons, temples, customs and practices. This tour, along with numerous others in Chennai, Pondicherry, Madurai, Thiruvananthapuram, Mumbai, is conduted by Chennai-based experiential tour outfit Storytrails. The trails it offers are not run-of-the-mill guided tours through monuments and tourist hubs. Rather, each tour offers rigorously researched, engaging, well-delivered insights into a city and the people who live there.
Read more: https://www.responsibletourismindia.com/operators/storytrails/321
2. Khau Gully tour (Mumbai) by No Footprints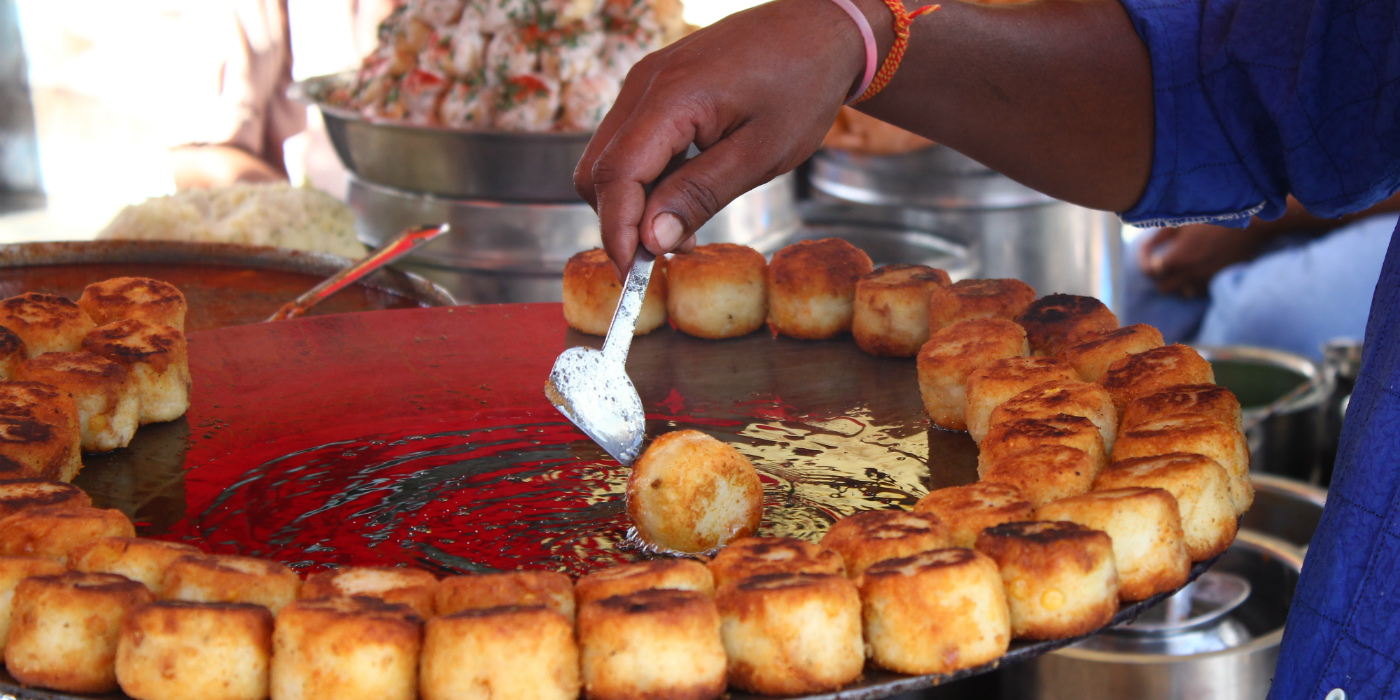 Dedicated to the famous street food of Mumbai, the Khau Gully tour lets travellers savour many interesting tales along with the food, like how the odd hours of of the thousands of textile mill workers resulted in a street food revolution and contributed to the creation of the Pav Bhaji. Participants get to taste food from famous street stalls, sip tea in a hundred-year-old Irani Café, eat at Mumbai's oldest restaurant and drink a Persian drink, among many other unique foodie experiences. No Footprints, the experiential travel company that runs this tour along with many other interesting ones, is attempting to tell the stories of the various communities that have left their mark on the great city from the Kolis to the Parsis through its tours.
Read more: https://www.responsibletourismindia.com/operators/no-footprints/283
3. The Kipling Trail (Dehradun) by Been There Doon That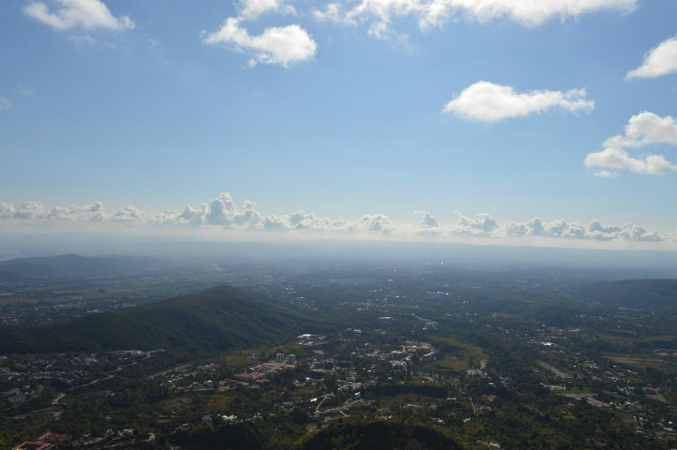 The Kipling Trail showcases a different side of Dehradun and its surroundings. The trail takes visitors from Rajpur to Mussoorie, on the original route that includes negotiating sharp turns that test your lung capacity and past the old post office and the railway school and decrepit old mansions that once housed erstwhile kings and princes. The glorious views of the Doon Valley that guests get to see on this trail is unparalleled. Been There Doon That (BTDT) offers numerous other walks in and around this historic city that, unfortunately, has been seen by tourists as only a quick stopover on the way to the more sought after hill stations. BTDT is an attempt to make Dehradun a destination in its own right and also to reconnect the residents of this city with its history and idiosyncrasies.
Read more: https://www.responsibletourismindia.com/operators/been-there-doon-that/276
4. Chronicles & Echoes of Divar Island (Goa) by Make It Happen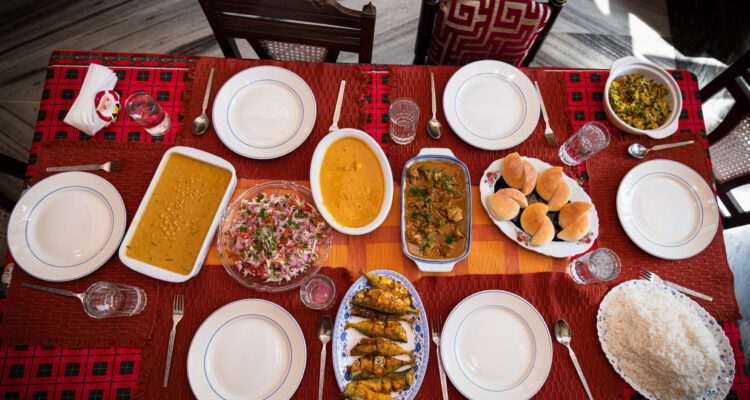 This tour of Divar Island takes travellers to a corner of Goa that is still mostly about old world charm, paddy fields, ancient temples, pretty churches, Indo-Portuguese houses and winding roads. This tour offers travellers a slice of old Goan village life where traditional fishing methods are still practiced, and bread is still baked in a traditional wood-fired oven. The tour also includes an authentic Goan meal at a home on the island. Local travel company, Make It Happen, which specialises in curated heritage trails and cultural experiences conducted by local presenters, conducts the tour.
Read more: https://www.responsibletourismindia.com/operators/make-it-happen/217
5. Kolam Walk (near Puducherry) by Mohanam Village Heritage Centre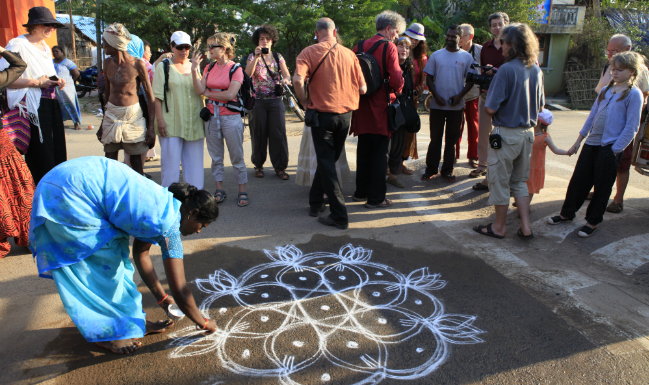 This walk through a village near Auroville explores the art and tradition of making 'kolams', the geometrical patterns that women create at the entrance of their homes with rice flour to invite the Goddess Lakshmi into the household and to drive away evil spirits. After the walk guests go to the Centre for a kolam workshop and a traditional Tamil breakfast. Mohanam was established in 2001 to act as a bridge between Auroville and the villages surrounding the community and to preserve traditional Tamil folk and cultural history.
Read more: https://www.responsibletourismindia.com/operators/mohanam-village-heritage-centre/161
6. A Textile Trail (Delhi) by Breakaway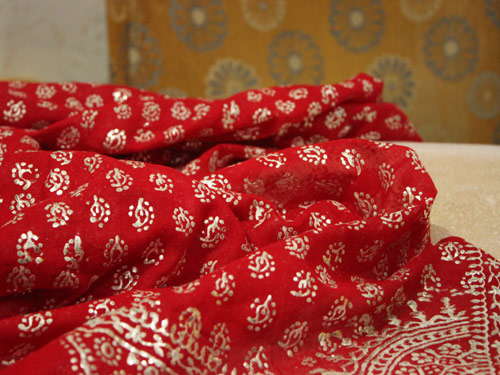 This tour gives participants a behind the scenes look into the rich history behind some of the most beautiful textiles of India. Expect in-depth interactions with artisans on one hand and high-end designers on the other, plus visiting museums and stores that showcase the various traditional and hand crafted textiles of the country. This tour is conducted by Breakaway, which offers immersive short and long breakways—both scheduled and customised—that allow a traveller to see a place beyond what's listed on a tourist brochure.
Read more: https://www.responsibletourismindia.com/operators/breakaway/122