Walking through a city is still the best way to learn intimately her eccentricities and rhythms. Which is why a number of local organisations in different cities in India have sprung up offering unique walks that introduce travellers to a mostly unknown and truer side of the destination they are exploring.
In Dehradun, Been There Doon That (BTDT) offers numerous walks through this historic city that, unfortunately, has been seen by tourists as only a quick stopover on the way to the more sought after hill stations. BTDT is an attempt to make Dehradun a destination in its own right and also to reconnect the residents of this city with its history and idiosyncrasies.
Travellers get to see the sights and sounds of the city and the surrounding regions and learn their stories from people who live here. From visiting the Guru Ram Rai Durbar, the mausoleum built for Sikh Guru Ram Rai by Mughal Emperor Aurangzeb, to checking out a letter box from the British days and ticking off the many locales and sights mentioned in numerous Ruskin Bond books, these walks are a roller coaster ride of history, cool facts and interesting tidbits that only insiders know.
Along side the interesting Ruskin's Dehra Walk is the Kipling Trail, which showcases a different side of the city and its surroundings. The trail takes visitors from Rajpur to Mussoorie, on the original route that includes negotiating sharp turns that test your lung capacity and past the old post office and the railway school and decrepit old mansions that once housed erstwhile kings and princes. The glorious views of the Doon Valley that guests get to see on this trail is unparalleled.
The Khalanga Walk reminds visitors of the Anglo-Gurkha war between 600 brave gurkhas and 10,000 British soldiers. Though the Gurkhas eventually lost, this battle paved the way for the Gurkhas to enter the British and, later, the Indian armies.
The two-hour Dehra food walk is perfect for every foodie as they get a taste of Pahari, Afghan and British delicacies along with the more earthy dishes of the plains on a walk through the Paltan Bazaar.
There are longer sojourns as well, like the Dehradun to Devalsari tour. The Devalsari Deodar forest, located 78 kms from Dehradun, is known for its community-managed initiatives like the Devalsari Ecotourism Research Centre. Guests can go on short hikes and treks in the forest or walk to the Koneshwar Mahadev Temple or trek upto Ringalthi top.
Price: Rs 1,500 per person per day
Read more: http://beentheredoonthat.org/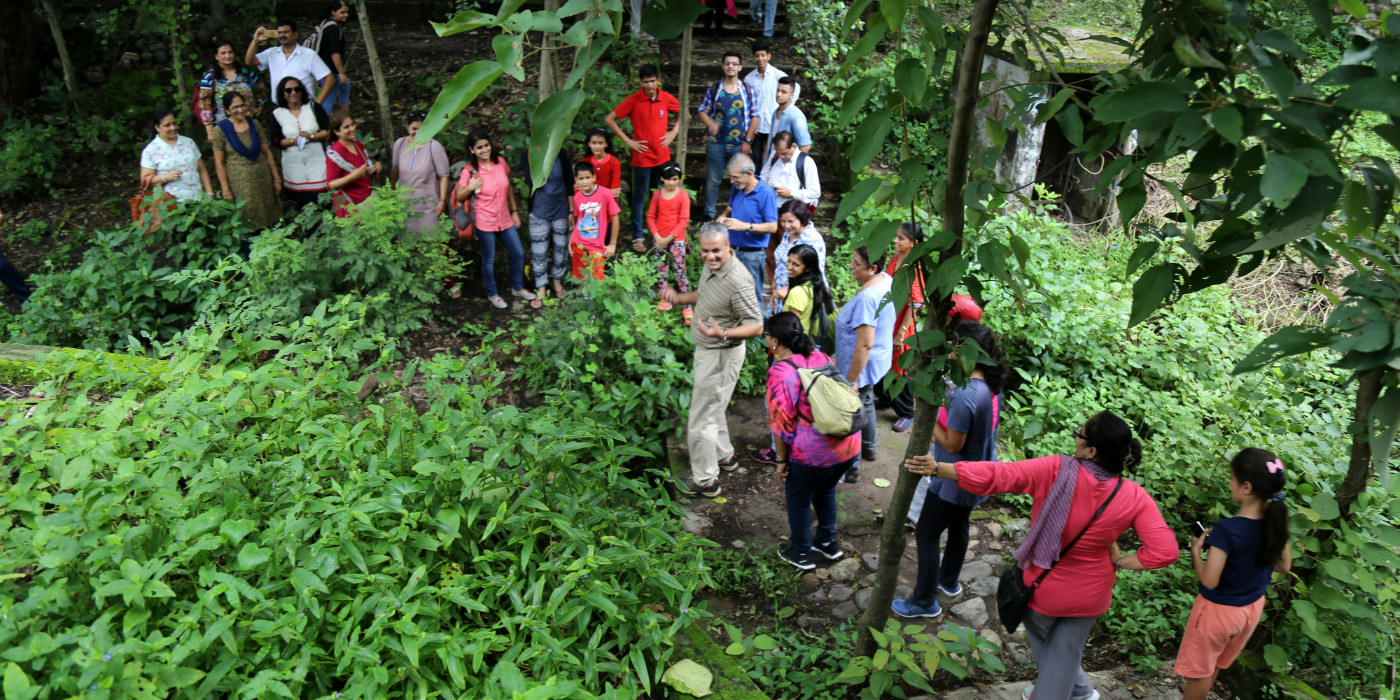 Slow Travel
Been There Doon That (BTDT) works on slow, zero-carbon-footprint travel and conducts walks that showcase the history, heritage and natural diversity of Dehradun and surrounding regions. BTDT also works with communities in remote locations in the Himalayas to set up sustainable tourism ventures, focused on slow tourism, like walking tours, homestays and village-oriented walks and activities.
---