Uttarakhand's magical mountain landscapes offer numerous getaways for those seeking quiet solitude. The towering mountain peaks, forested valleys and wildlife filled jungles make for a close-to-nature vacation spot. A number of homestays and small hotels in this state offer not just exquisite nature retreats, they also offer an immersive experience in the local culture. These stays also offer delicious food, showcasing local culinary traditions and made with fresh locally grown produce. We have put together a list of six such stays, all set in beautiful locales:
1. Tanhau Homestay, near Corbett National Park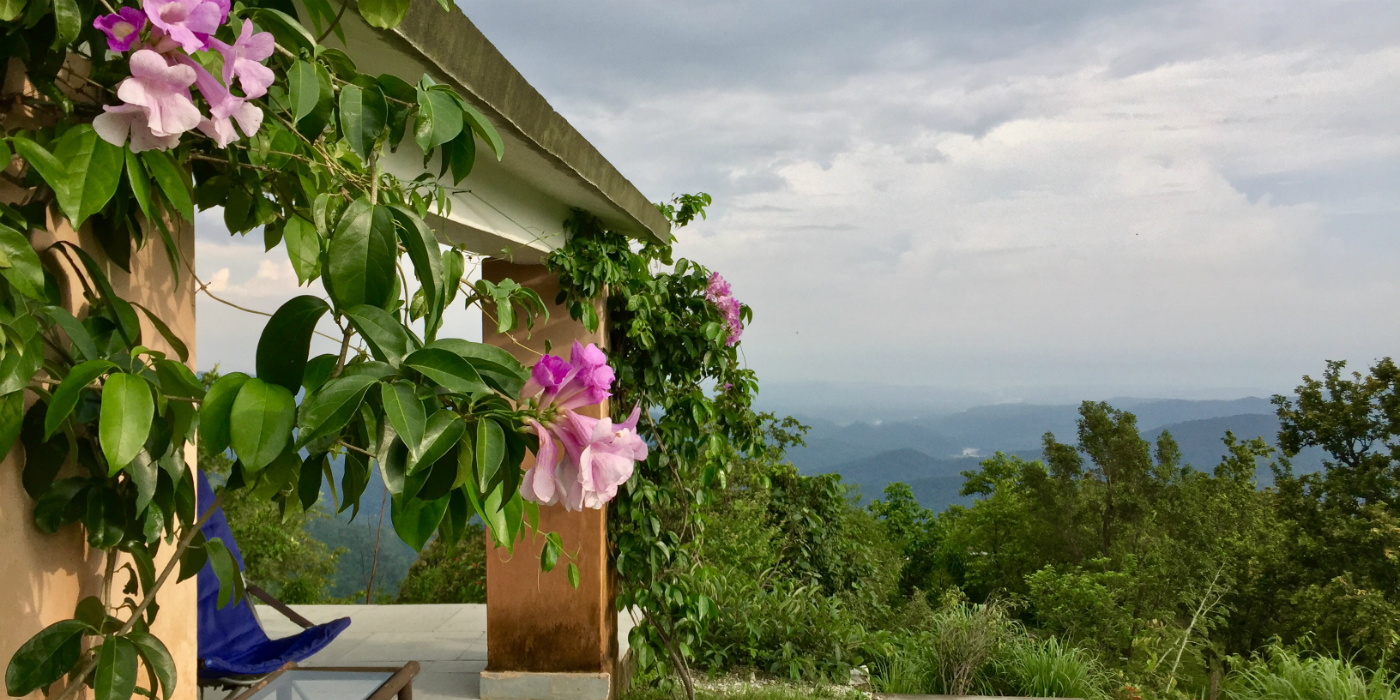 Tanhau, as the name suggests, offers a quiet getaway amidst jungles near the Corbett National park. Perched on top of a hill in the Mohan range at an altitude of 4,200 feet, Tanhau overlooks the reserve forests of Corbett and the winding Kosi river. It offers just three cottages, all set amidst wild growth. One cottage doesn't have electricity as it is close to a track used frequently by wild animals. All cottages have lovely verandahs so guests can just sit back and watch the comings and goings of the forest birds and animals. Tanhau specialises in walking safaris and camping experiences. Their nature walks, which last from a couple of hours to a full-day, offer guests the unrivalled thrill of being on foot in the jungles among wild beasts and birds. The owners have also identified great camping spots, so guests can camp out in the open under a million stars.
Read more: https://www.responsibletourismindia.com/stay/tanhau-homestay/312
2. Winter Cherry Cottage, Mukteshwar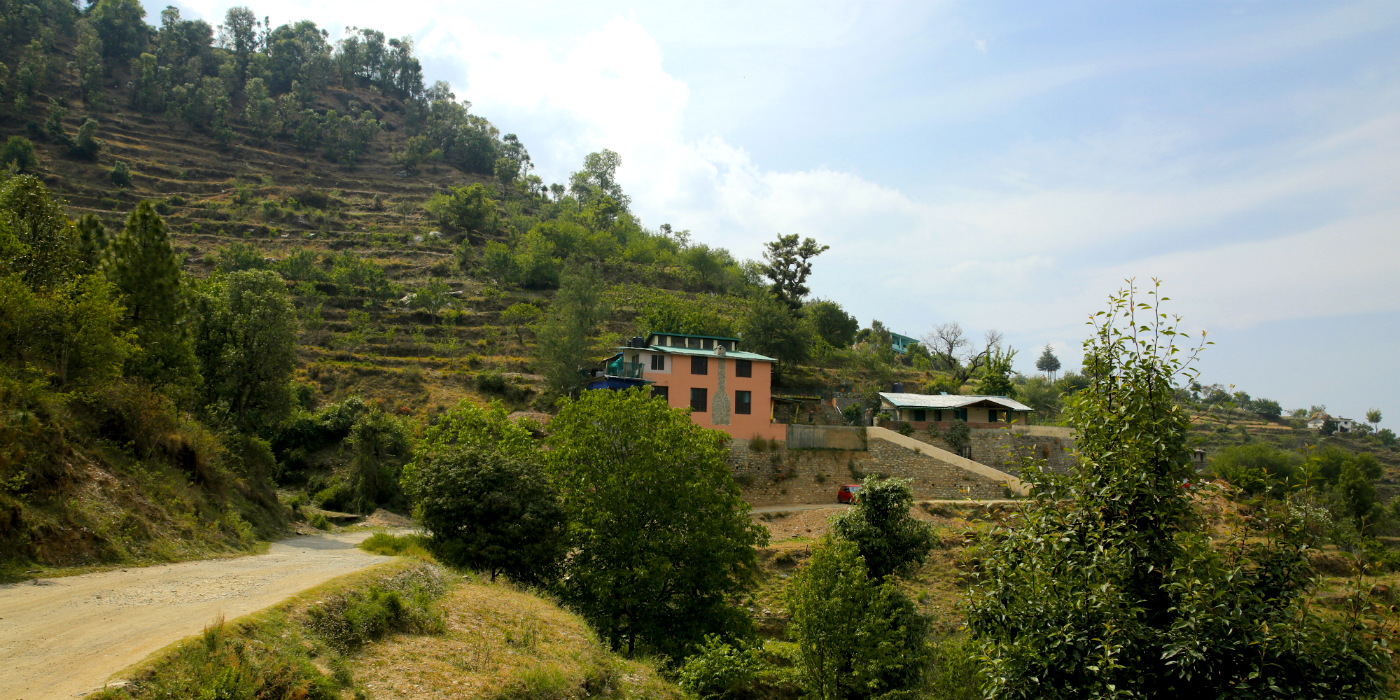 The Winter Cherry Cottage is a homestay run by 64-years-young Nutan Dixit, who escaped to the mountains a few years ago due to her asthma. She has opened up her refuge for guests and offers two cozy rooms, with attached bathrooms and a private terrace garden. The cottage is set in a typically picturesque Kumaoni valley and overlooks Mukteshwar town. The area where the cottage is located is filled with plum, peaches and apricot orchards. The cottage's sun dappled gardens are bursting with flowers of all colours during most times of the year, except when the snow falls thick in winter. That's when the winter cherry tree in the garden flowers. You can expect delicious home cooked meals made with ingredients from the garden or from nearby farms. Most meals also have a selection of jams, pickles and a variety of chutneys prepared by Nutan. Picnicing in the orchards, birdwatching walks, hikes to Mukteshwar or Sitla and day trips to Almora and other places of interest in the region are all possible.
Read more: https://www.responsibletourismindia.com/stay/winter-cherry-cottage/297
3. Kuflon Basics, near Uttarkashi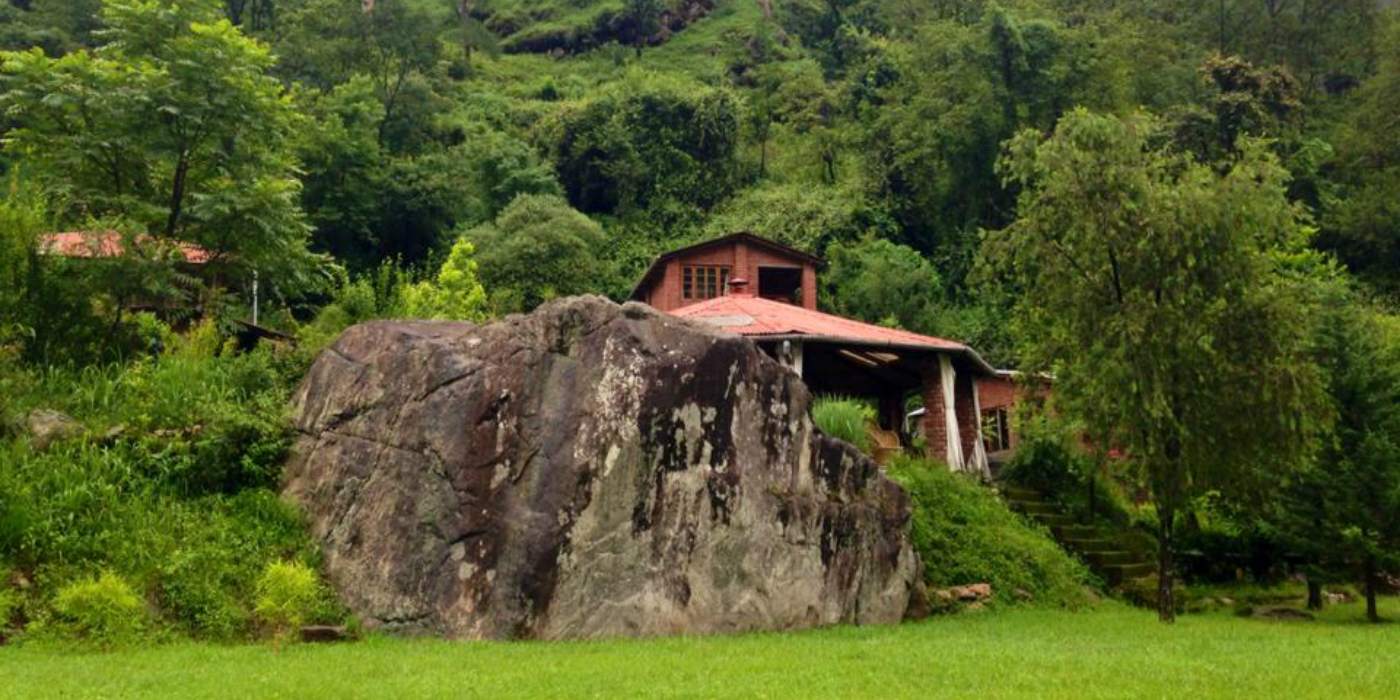 Kuflon Basics is almost hidden among jungles above the fish-filled crystal clear waters of the Assi Ganga just 11km from Uttarkashi. The homestay is located outside the hamlet of Kuflon, which was once famous for its Kafal (a type of berry) trees. The experience of living off the grid starts from the point of arrival, as guests have to climb up about 200 meters on a path through thick forests from the car park to the homestay/camp. Simple but delicious meals that include a few local Garwahli dishes ensure you have the energy needed to explore the surrounding land, which has a rich variety of walking trails. This region is great for birding and angling (catch and release). Kuflon Basics is that mountain getaway many of us dream of—away from the noise, lots of great views, a variety of activities to choose from along with the option to do absolutely nothing and caring hosts who ensure you are well looked after!
Read more: https://www.responsibletourismindia.com/stay/kuflon-basics/231
4. Itmenaan Estate, Binsar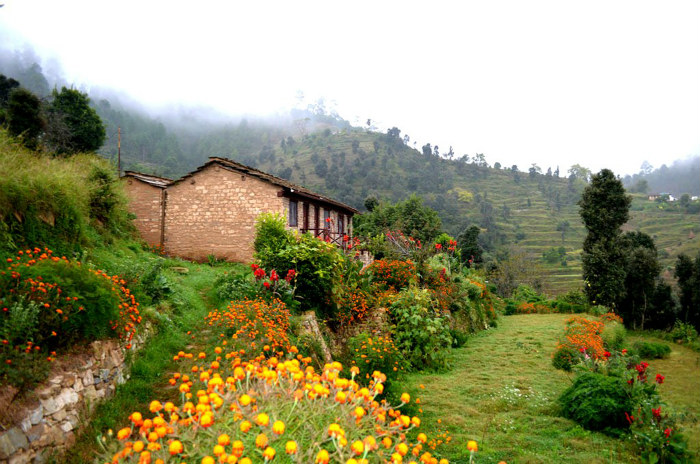 Set in a 10-acre property, the star of this stay is a restored 100-year old Kumaoni stone house located among virgin pines, oaks and rhododendron trees.The Estate offers two more independent cottages near the main building for guests. Itmenaan Estate aims to offer stressed-out city dwellers an authentic taste of rural life—the luxury of space, silence, clean air, long walks, magnificent landscapes and no crowds, but with all the comforts not usually associated with rural tourism like comfy beds, luxurious bathrooms, 24/7 hot water, electricity and gourmet meals. Do ask for their delicious and authentic Kumaoni thali. Walk around, watch birds, visit nearby villages, go cycling. Or just make yourself comfortable at one of the many spots on the property offering great views of the surrounding area and enjoy the quiet.
Read more: https://www.responsibletourismindia.com/stay/itmenaan-estate/53
5. Peaches & Pears Himalayan Homestay, Gopeshwar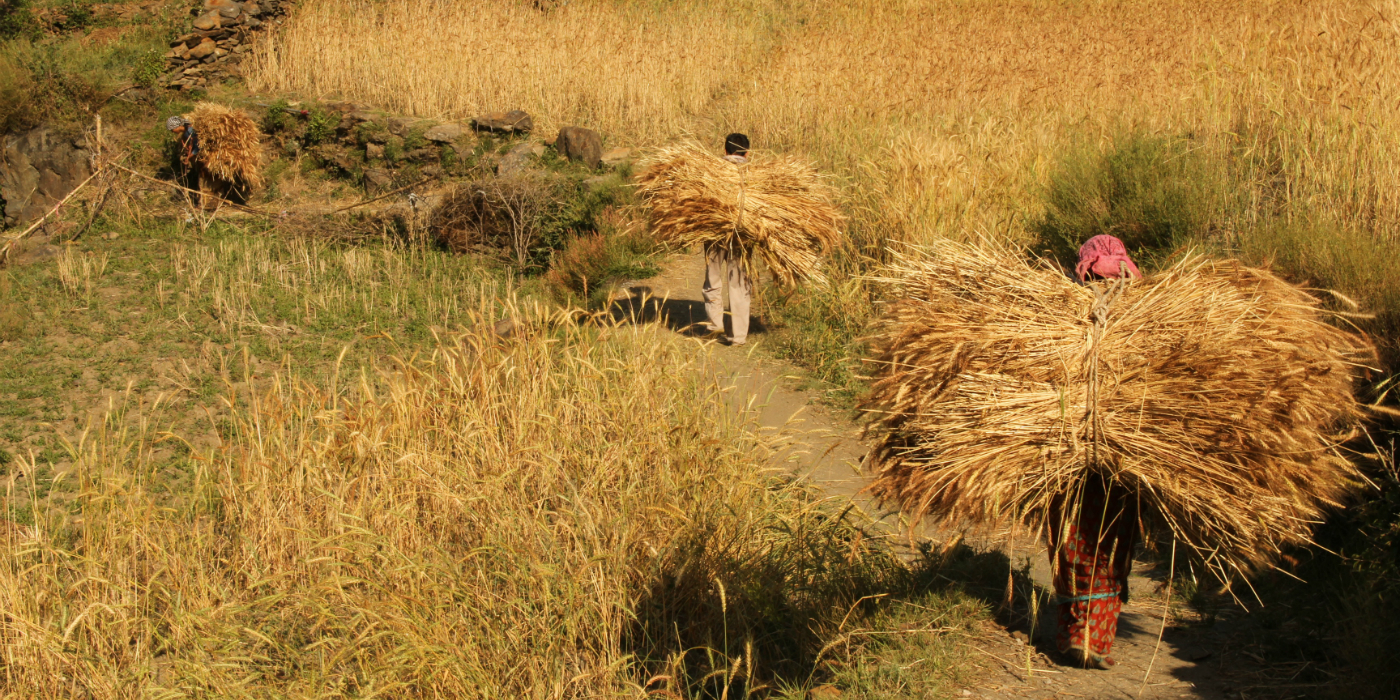 Located in Uttarakhand's gorgeous Garhwal region, this homestay offers stunning views, from step farms and quaint villages to the soaring Himalayas and the mighty Ganges far below. The rooms here are bright and comfortable with double beds. On offer is home grown organic food, with vegetables, fruits, milk, eggs, rice, wheat, spices and ghee all sourced from the homestay's farm or nearby farms. There is a lot of space in the home and in the gardens for taking in the beautiful views and for quiet contemplation. The homestay also offers numerous activities like hikes, treks, village explorations, meals at village homes, an opportunity to participate in local festivals and celebrations, temple visits and yoga and cooking classes.
Read more: https://www.responsibletourismindia.com/stay/peaches-pears-himalayan-homestay/163
6. Sitla Estate, Mukteshwar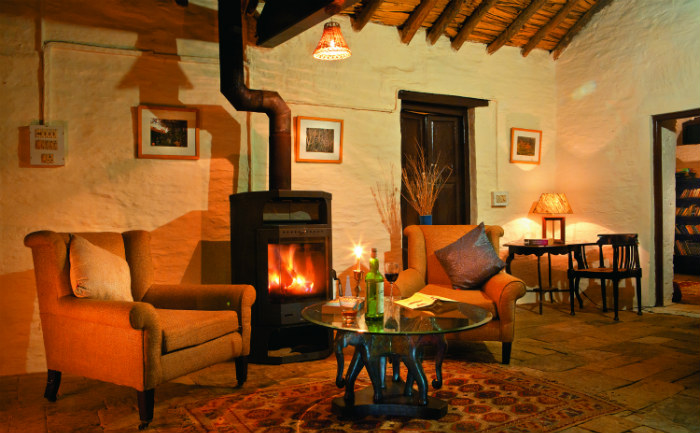 This homestay set in 40 acres of land that is a mix of apple, peach, plum and apricot orchards and forests in Uttarakhand's beautiful Kumaon. The centrepiece is the ivy-covered British-era bungalow, which is where guests dine on fresh hearty meals, ranging from chicken dosas and deconstructed shepherd's pie to traditional Kumaoni dishes. The rooms fall in two categories—colonial British style and contemporary modern style that bring to mind the minimalist Swedish cabins. All rooms have cozy fireplaces. If you want to take a break from curling up beside the fire and from all the good food, there are guided birding walks and forest hikes.
https://www.responsibletourismindia.com/stay/sitla-estate/140