A cottage in the hills, set amidst flowering plants and fruit bearing trees, with a verandah or balcony to enjoy the warmth of the sun and views of snow capped mountains, where you can cook meals made of produce from the garden and where you have friendly cats and dogs keeping you company—that is the day dream of many a resident of the urban concrete jungle. What if we told you there is exactly such a cottage, a short drive from Mukteshwar in Uttarakhand, where at least for a few days you can live your dreams.
The Winter Cherry Cottage is a homestay run by 64-years-young Nutan Dixit, who escaped to the mountains a few years ago due to her asthma. She has opened two cozy rooms, with attached bathrooms and a private terrace garden, in her home to guests.
The cottage is set in a typically picturesque Kumaoni valley and overlooks Mukteshwar town. The area where the cottage is located is filled with plum, peaches and apricot orchards. The cottage's sun dappled gardens are bursting with flowers of all colours during most times of the year, except when the snow falls thick in winter. That's when the winter cherry tree in the garden flowers.
In every season you can expect great views of the snowcapped peaks in the distance and the valley below from the cottage. With just two rooms for guests, the cottage is never crowded. Both rooms, located on the first floor, have access to the inside the house through a common landing and stairway. The ground floor is occupied by your host. The other members here are of the feline and canine variety!
What is a holiday in the hills without some great food? You can expect delicious home cooked meals made with ingredients from the garden or from nearby farms. Most meals also have a selection of jams, pickles and a variety of chutneys prepared by Nutan.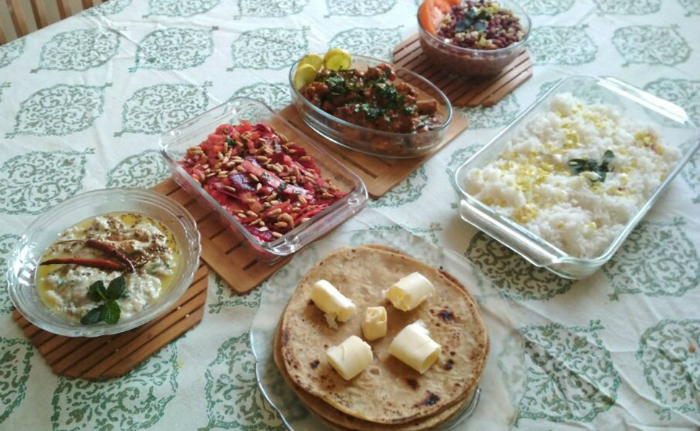 In spring you can go fruit picking in one of the neraby orchards. Picnicing in the orchards, birdwatching walks, hikes to Mukteshwar or Sitla and day trips to Almora and other places of interest in the region are all possible.
Price: From Rs 2,500 per person; includes breakfast and evening tea. Meals cost Rs 350 – Rs 450 per person.
Read more: http://indiauntravelled.com/winter-cherry-tree.html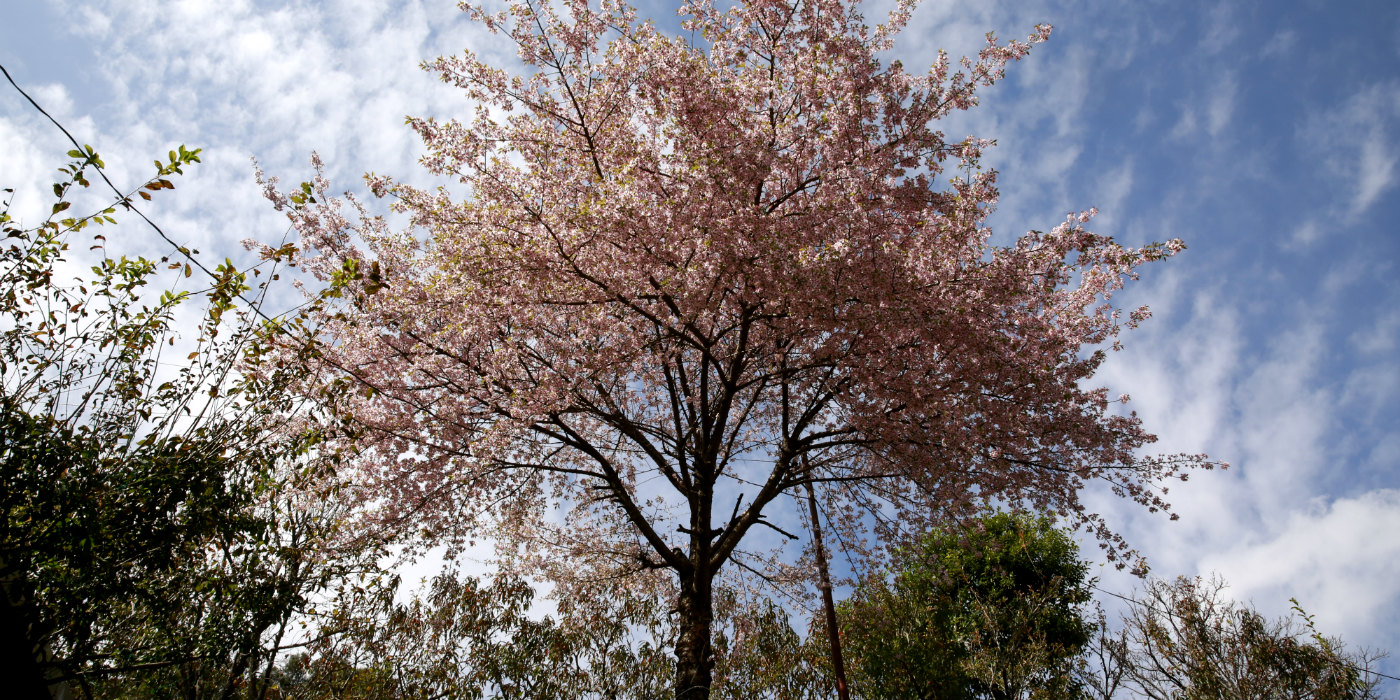 Slow Travel
Almost all the meals at Winter Cherry Cottage are made with home grown or locally sourced ingredients. Waste is segregated, use of single-use plastic is minimised and all the wet food waste is composted. There is no air-conditioning or television at the cottage. The host promotes local business. The community is closely involved in the running of the homestay, as the staff are locals and the host arranges local taxis for guests and organises such activities like visits to fruit orchards and meals at a local's home.
---