India is a sensory delight. The rich heritage is not restricted to a few structures or pieces that are housed in a museum. Walk along the streets of an Indian city and you will find history, culture and traditions that have flourished for centuries in every corner if you know where to look for them. Nothing can match a well-designed walking tour led by a tour leader who knows her subject well when it comes to exploring the living heritage that is an Indian city. This is what you get with Gully Tours, a Bengaluru-based experiential travel outfit that offers primarily walking tours in Bengaluru, Mysuru, Coorg and Kochi.
Founder Vinay Parameswarappa, an Engineer and an MBA from University of Oxford, was working in Singapore when he came across walking tours. He realised that India has much more to offer and set up Royal Mysore Walks in 2009, which is now known as Gully Tours.
The focus has always been to create local experiences led by passionate locals. These could be city walks, cycle tours, food tours, cooking experiences and bespoke experiences such as meeting local artists.
There are the mandatory tours, like the Colonial Bangalore Walk, The Mysore Walk and Food Tour, Coffee Trail in Coorg and the Spifce Trail Walk in Fort Kochi. All these have the right mix of history, local colour, interesting titbits and great food experiences. What sets Gully Tours apart are the more unique tours they offer. Like the Pete or Old Bangalore walk, which takes participants on an exploration of the oldest part of the Southern Indian city with a maze of old markets. Or the Malgudi Tour that takes participants to parts of Mysuru that inspired author R K Narayan to create his famous Malgudi Days. Or the Monasteries & Momos Trail in Coorg that takes participants on a tour of the Tibetan settlement here that includes a hands-on cooking experience focused on making the momo!
The outfit also offers special interest bespoke tours that are tailored around the guests' interests like music, dance, textiles and yoga.
Price: From Rs 1,400 to Rs 8,000
Read more: https://gully.tours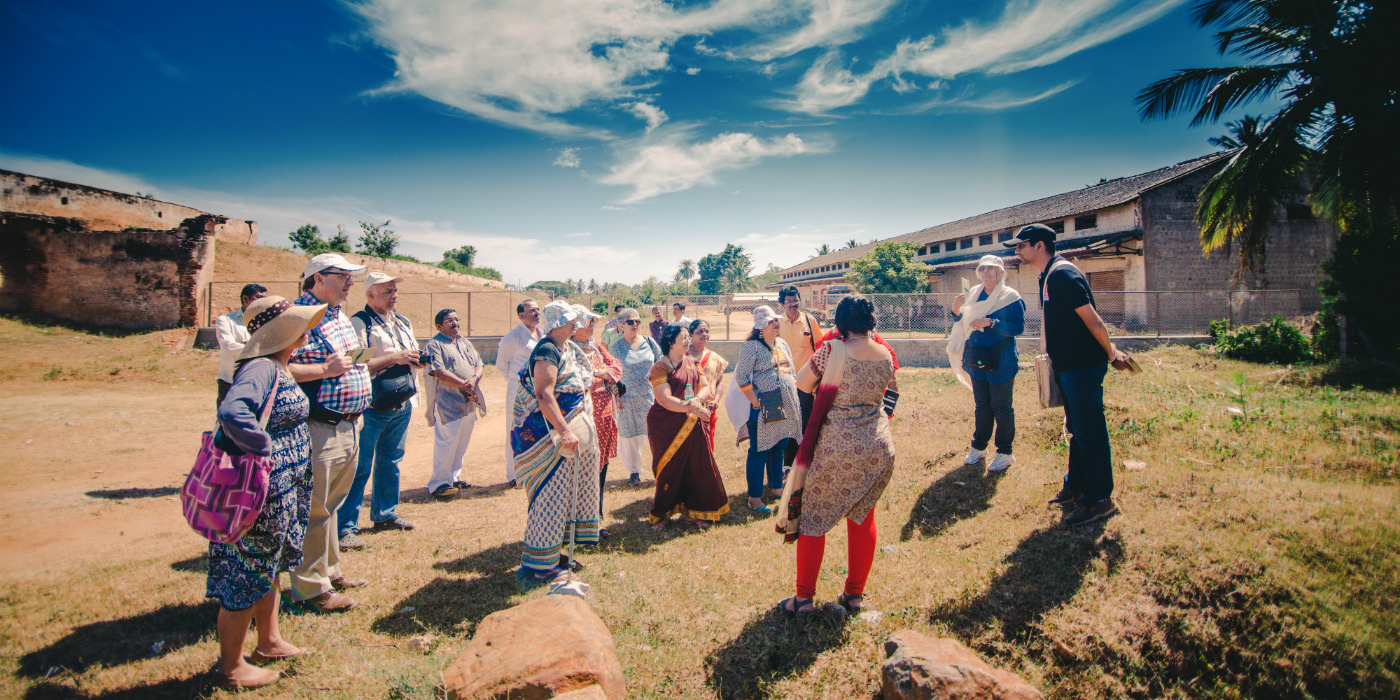 Slow Travel
Most of the tours offered by Gully Tours are walking or cycle tours. The outfit is socially responsible. On their Artisan Trail walk they work with local artisans to promote local art and also source local handmade souvenirs for guests as a part of the tour experience. On their Culinary Tours they work with over 50 local women across different destinations who host guests for cooking classes followed by a meal with the family. The travel company runs an academy, the Gully Tours Academy, where they train locals to become engaging storytellers and they work with several students to lead tours, helping them fund their education.
---