Many conscientious travellers are giving Goa a wide berth as the state is unfortunately seen by many only as a party capital or a pure beach getaway. That is far from the truth. A number of Goans are putting their heart and soul into showcasing the cultural riches and natural wealth of the state, so that guests don't just go to the many shacks on Goa's beautiful beaches but also get to see and experience how Goans live.
Here are six experiential travel companies that are offering thoughtfully designed and thought provoking tours in the state that showcase more than just sun, sea and sand:
1. The Local Beat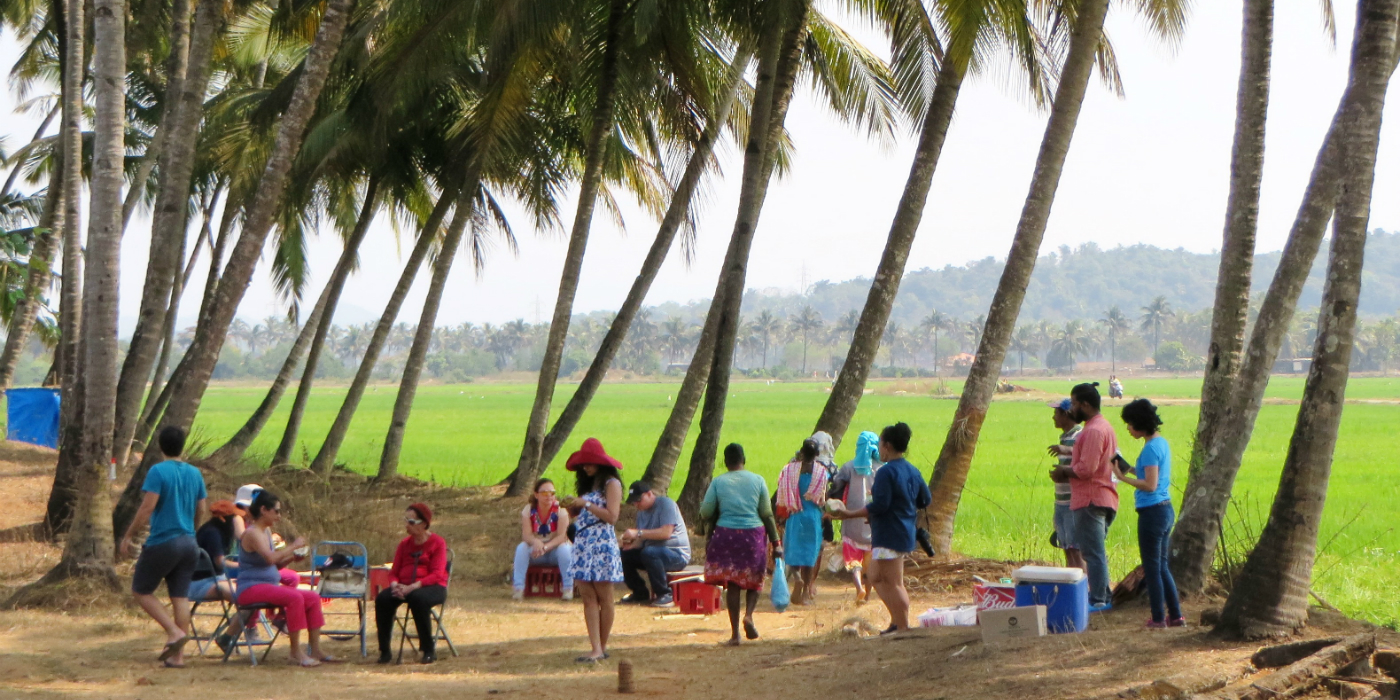 The Local Beat is a "by appointment only" local adventures company full of happily unhurried loafs, picnics and pasois (leisure walks) into the old world charm of Goa in private groups. There could be a lunch in a grand old Goan home, you could participate in the Church feast in a village, go fishing in a creek, take part in a feni trail, learn to jive like a Goan while being serenaded by a live band—the possibilities are endless! The tours stay clear of the more touristy beaches and take guests to the hinterlands to not just experience the natural beauty and the state's history and heritage, but also have an immersive experience of local culture through taking part in local games and enjoying intimate concerts put together by local musicians and, of course, feasting on local food and drink. The focus is on sights and stories of the lesser known Goa by natives; you will not find them in blogs or books. Their food tours, tavern tours and festival tours are all very interesting.
Read more: https://www.responsibletourismindia.com/operators/the-local-beat/209
2. Make It Happen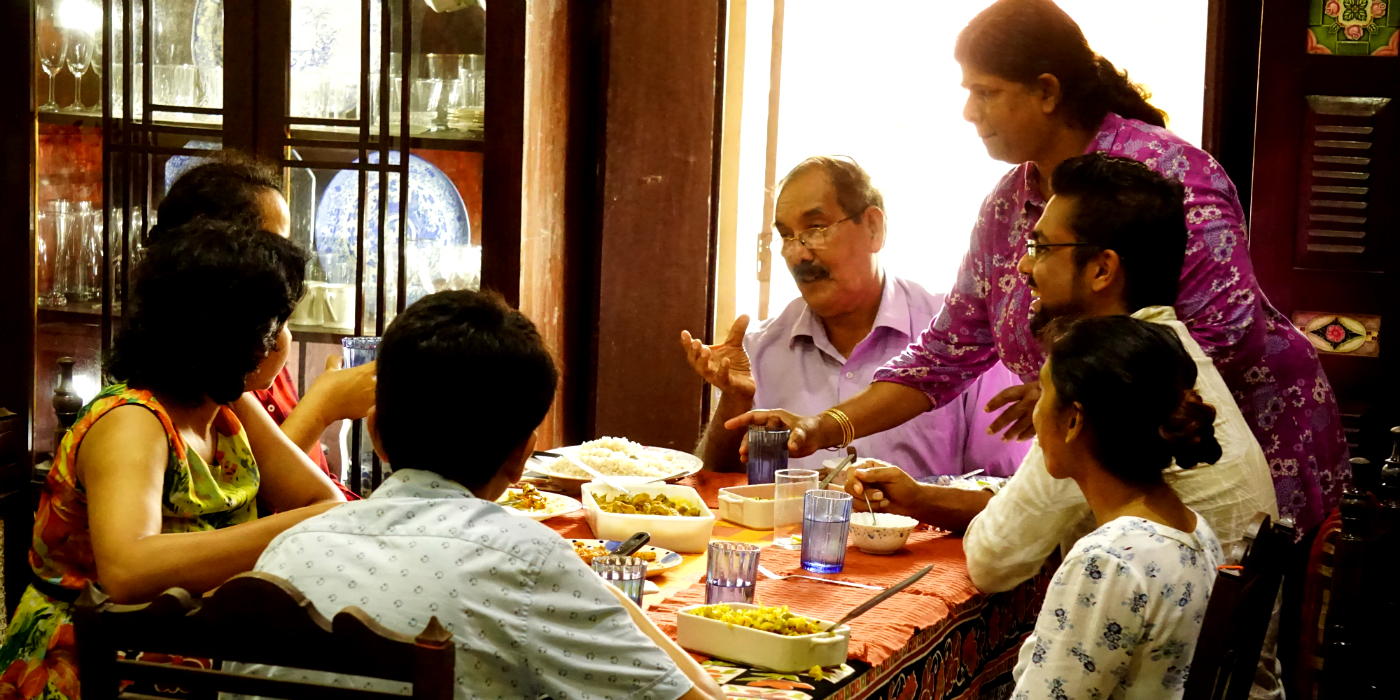 Make It Happen's unique collaborative approach connects travellers with local communities and experiences, aimed at transforming the general cliched perspectives about Goa while also providing livelihood opportunities to local community members. The outfit specialises in curated heritage trails and cultural experiences conducted by local presenters. Their insightful walking tours in Goa, such as the Fontainhas Heritage Walk, Chronicles and Echoes of Divar and the Old Goa Heritage Walk, offer an in-depth exploration of heritage streets and locales that provide a unique perspective to travellers. The highlight of the Fontainhas Heritage Walk, for instance, is a visit to the house of a renowned musician who serenades visitors in Latin, Konkani and the soulful Fado (a Portuguese style of music).
Read more: https://www.responsibletourismindia.com/operators/make-it-happen/217
3. B: Live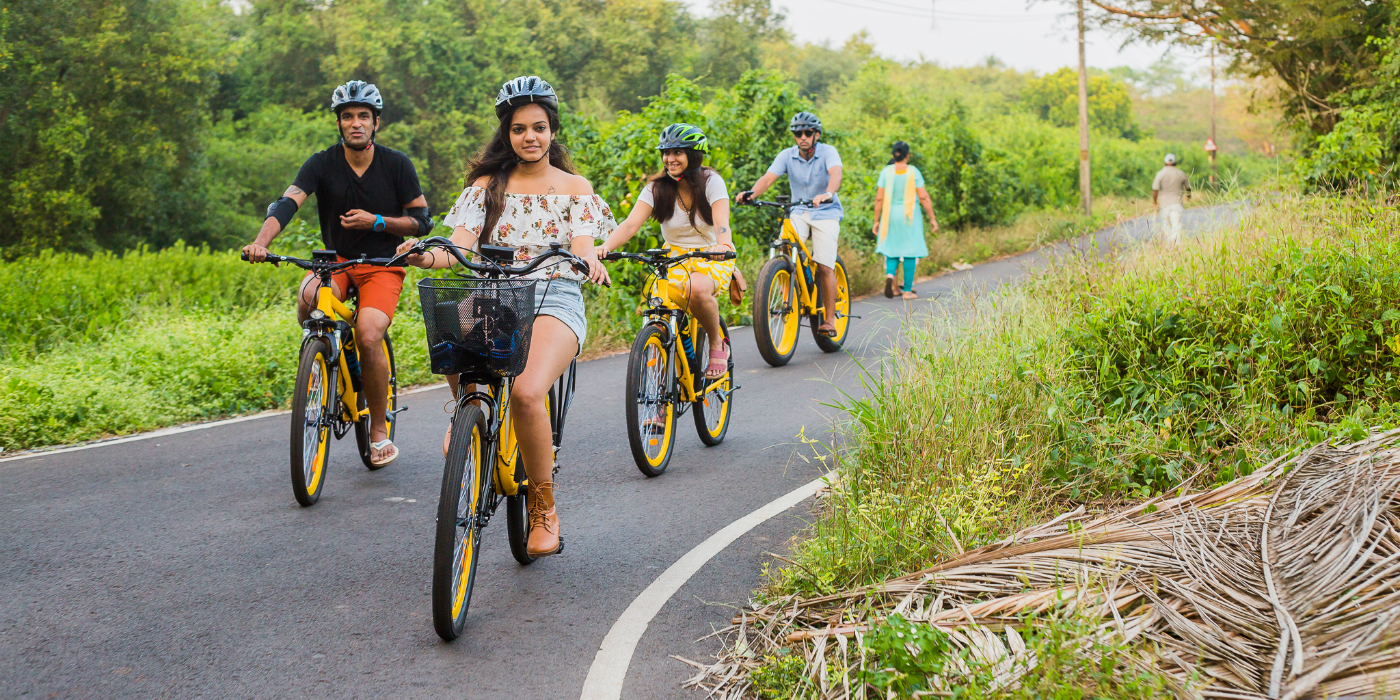 Goa's lanes and bylanes are great for bicycling, but the weather sure isn't. The answer is electric bicycles! B: Live is India's first Electric Vehicle Tourism Initiative, offering electric bike tours that showcase the best of art, culture and cuisine of a destination without adding any environmental stress. These tours are driven by the locals and offer a glimpse of the quintessential culture of a destination while empowering the local communities. The young startup offers a handful of curated e-Bike tours in and around Panaji for now. There are some nice touches to each of the tours, like musicians serenading the guests at a specific point in one tour, or a traditional breakfast at a 150-year-old house as part of the Divar Island tour.
Read More: https://www.responsibletourismindia.com/operators/b-live/205
4. Khoj-aao! Adventures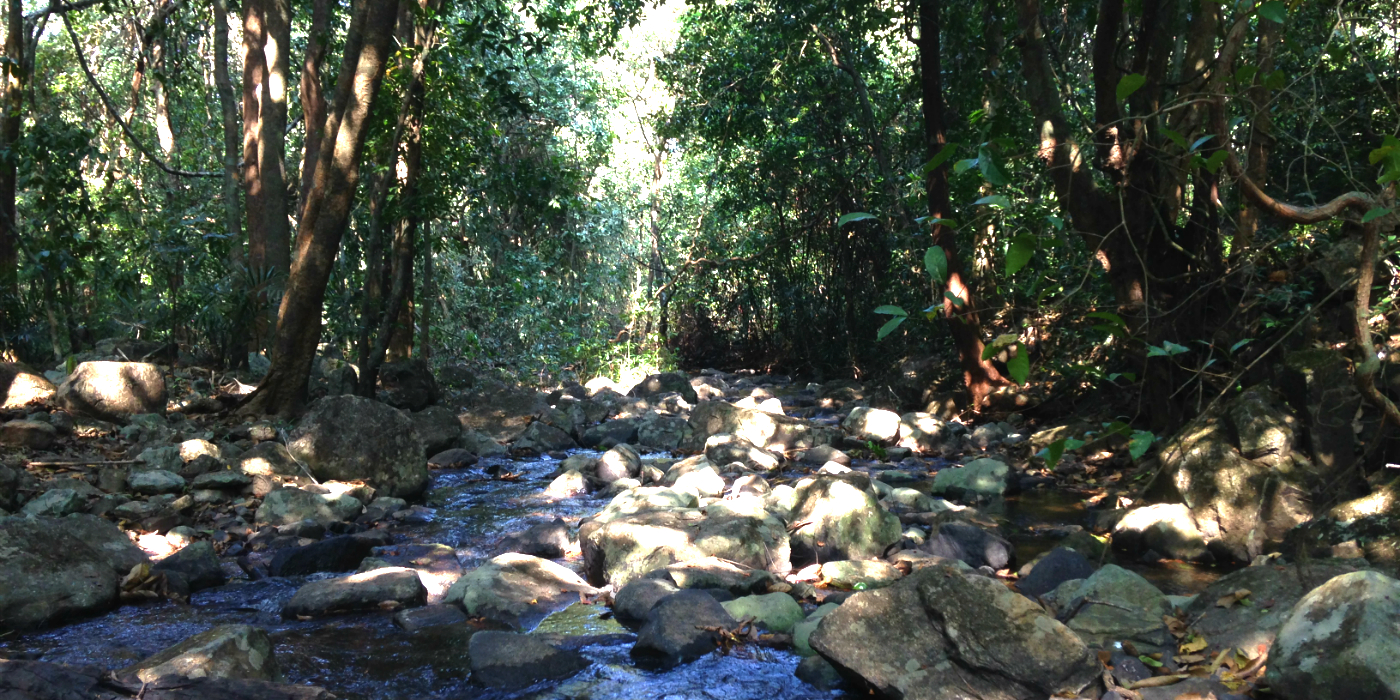 Goa's lush green hinterland has its fair share of attractions and Khoj-aao! is a tour operator that helps travellers explore the literal wild side of state. It offers day trips and overnight tours focused on exploring the natural world, the rich biodiversity of the state and also the state's unique culture. The trips and tours vary. The Day in the Forest trip is primarily a day trip (from 7am to 7pm) but for those so inclined an overnight camping stretch can be added. This tour is an exploration of Goa's hinterland, where guests get to see quaint Goan villages and dense forests. Guests get to hike into the forest, wade through gurgling streams, visit an ancient 13th century temple, relish a picnic lunch and spend evening teatime with a local family. The overnight camping gives guests a chance to cook over a fire, stargaze and reconnect with nature and one's self.
Read more: https://www.responsibletourismindia.com/operators/khoj-aao-adventures/201
5. Soul Travelling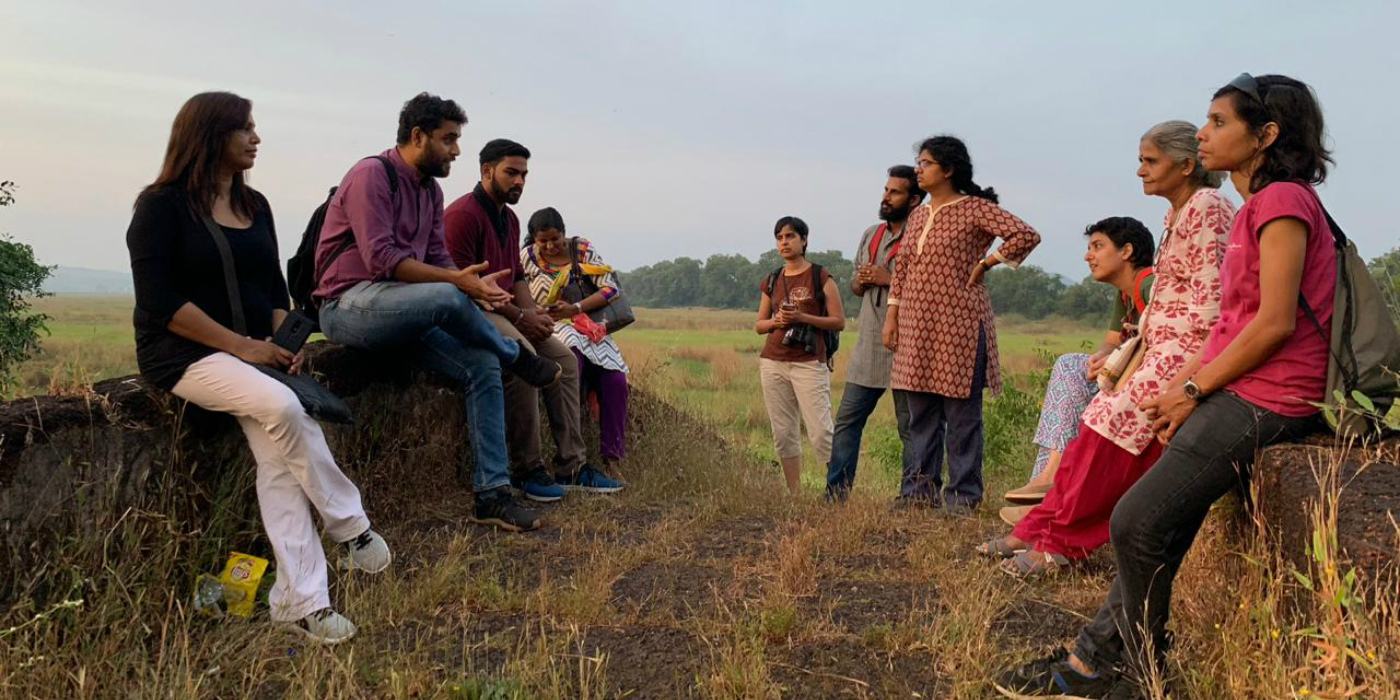 Soul Travelling offers a set of walking tours and day tours that are curated and focus on different aspects of Goa that are not really explored by tourists. It is like peeking behind a curtain at the hidden Goa that is out of reach for those visiting the state just for a few days.Soul Travelling works with Ambassadors, who are locals representing the area that they are from. These ambassadors help participants experience the places completely, and the explorations. Once a month, they also organise 'Walk With Legend' tours, where prominent people show you their idea of Goa. The trails vary in subject from art to food and taverns! Some of these tours are so unique that even locals end up joining the walks to know more about what is essentially their backyard.
Read more: https://www.responsibletourismindia.com/operators/soul-travelling/269
6. Nativefolks India
This Goa-based travel startup is all about, well, native folks—their culture, food, arts and crafts and way of life—and providing immersive experiences in rural India for urban dwellers. While the travel company offers tours in other parts of the country as well, their Goa tours do stand out. The company offers multi-day tours that sees guests staying in hand picked homestays and ejoying cultural experiences that regular tourists might miss. The week-long 'Perfect Goan Getaway', for instance, includes stays in three Goan homestays, visits to fishing villages and beaches, exploring the island of Divar and a break in the forests of Netravali. Shorter holidays are also available including a few day-experiences like the meal at a home in Goa.
Read more: https://www.responsibletourismindia.com/operators/nativefolks-india/190