West Bengal's Dooars is a land of rolling hills, green tea gardens, dense forests, roaring rivers and gushing streams and picturesque villages, all located in the shadow of the mighty Himalayas. The Dooars, literally 'doors', gets its name from the fact that this region is the gateway to Bhutan—the belief is that there are 18 'doorways' or links between this region and Bhutan and all road connections to the land of the thunder dragon from India passes through this region. Here, just 12km from the Gorumara National Park, is Waxpol Hotels & Resorts' The Riverwood Forest Retreat-Dooars located on the banks of the River Murti.
The resort has just 12 air-conditioned rooms and all command views of the garden, forest or paddy fields. The hotel, which follows RT practices like rain water harvesting and waste segregation, composting and recycling, is comfortably furnished and is a full-scale resort with a multi-cuisine restaurant, bar, pool, children's play area, cycles-on-hire and evening folk programmes.
However, it is the resort's proximity to the Gorumara National Park and the jungle experiences it offers that sets it apart. The resort organises safaris and treks in Gorumara, Jaldapara and Neora parks. These jungles are home of animals like the one-horned Indian Rhino, the Elephant, the Bison, the Leopard, the Tiger, the Red Panda and the Asiatic Black Bear. Bird watching tours are also organised to these Parks as they are home to over 200 species of birds. But guests do not have to travel far, for nature walks are organised everyday and takes place in and around the Resort. There is even a pond in the property that attracts migratory birds.
Equally interesting, if not more, are the anthropological tours organised by the resort and led by a local villager. Another unique experience is 'Cooking Wild', which showcases the local cuisine using indegenous ingredients. This could be a special pre-plated dinner of local dishes influenced by the Bhutanese, Bangladeshi, Nepali, Adibasi, Gorkha and Assamese people living in the areas surrounding the resort. Or it could be a bush cooking meal organised by the staff.
Price: Rs 9,300 per person per night; inclusive of breakfast and taxes
Read more: https://www.waxpolhotels.com/the-riverwood-forest-retreat-dooars/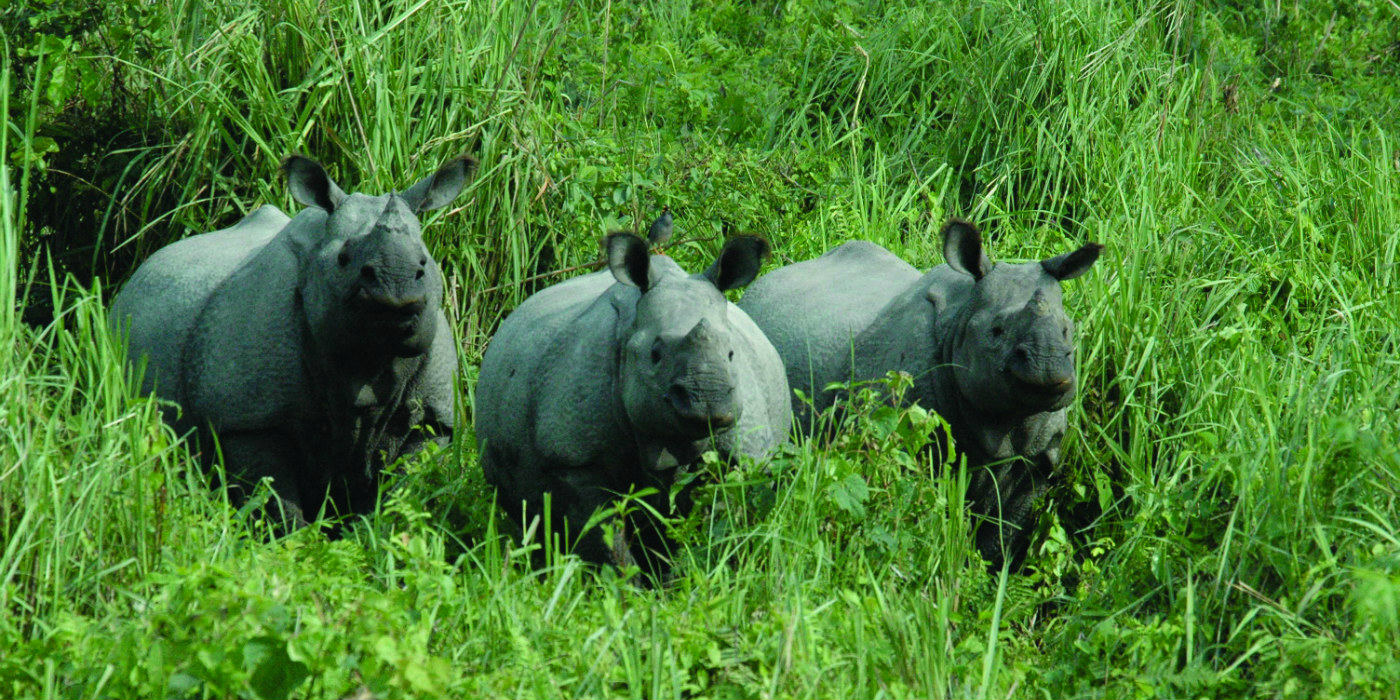 Slow Travel
The Riverwood Forest Retreat – Dooars uses rain water harvesting to meet the water requirements of the hotel. It has also built a bird pond that is visited by endemic and migratory birds. It has also grown indigenous plant species, especially fruit bearing trees, in the surrounding land to make it a haven for birds and insects. Most of the staff is local and the focus is on showcasing the region and local experiences for tourists. The resort has implemented bio-composting for organic waste and plastic and metal waste is recycled.
---