In pretty Mukteshwar lies this simple homestay that is perched daintily on a ridge offering panoramic views of soaring mountains, deep valleys, green jungles and stunningly colourful sunsets.
The Chirping Orchard is set amidst apple, plum, peach and pear trees. Here, you get to wake up to a musical performance by the resident cuckoos, bulbuls, sunbirds, swallows and whistling thrush who give The Chirping Orchard its name.
The homestay offers four rooms and one suite, all comfortable and quite spacious. Children and pets (both are welcome here!) will enjoy the grounds with its sprawling lawns, fruit trees and kitchen gardens. A hammock that offers its occupant excellent views is also on offer.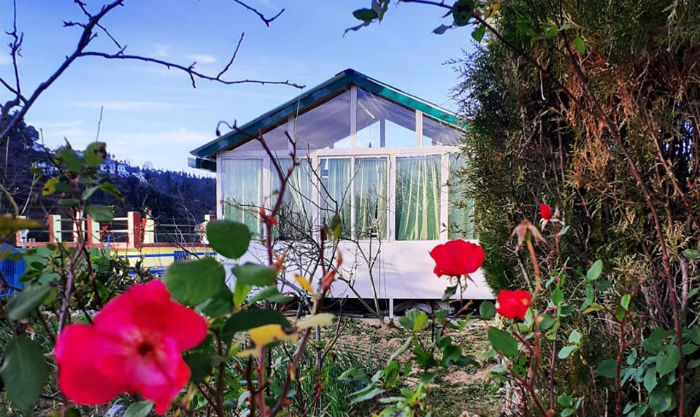 A glasshouse, which is where meals are served, is also a great spot to take in the beautiful views. Lit up at night, it is a warm haven in the enclosing dark. The meals here offer the farm-to-fork experience, with much of the ingredients coming from the homestay's farm and kitchen garden. Al fresco breakfasts out in the orchard are a great way to start the day. Try the authentic Kumaoni dishes during lunch and dinner.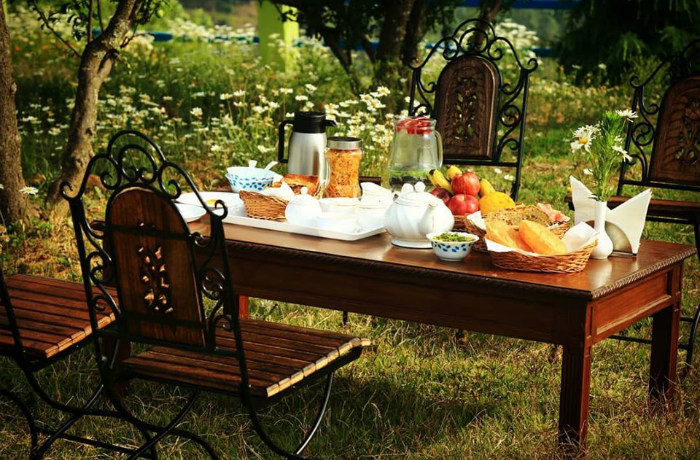 The surrounding countryside is great for walkers and explorers. Go on a guided walking tour to the nearby hidden villages, or visit a secluded waterfall, or pick up a pair of binoculars and watch the birds.
Price: Rs 3,500 to Rs 5,000
Read more: http://www.thechirpingorchard.in/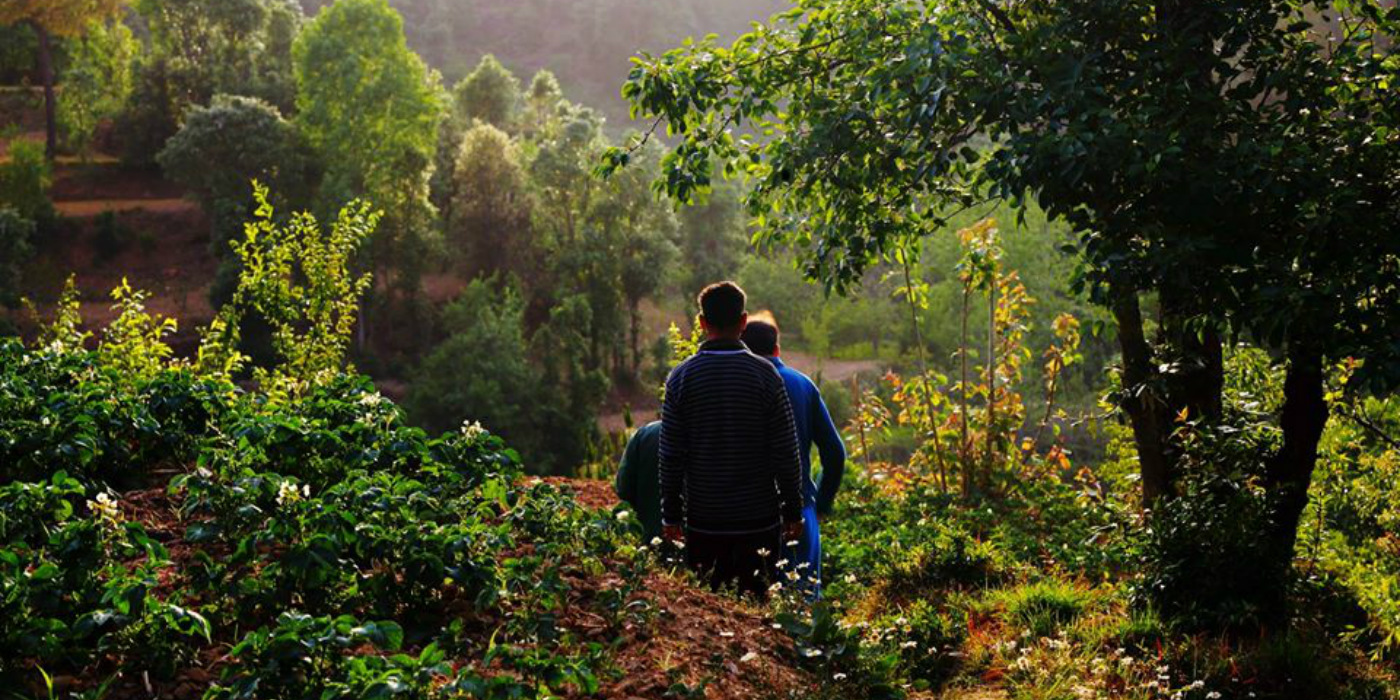 Slow Travel
The focus of The Chirping Orchard lies in bringing visitors closer to nature and to make their holiday meaningful and inspiring. It also actively engages with locals in the hills and equips them with programmes that can help guests participate in the native ways of living and understanding local cultures and creating a positive impact by directly providing villagers with financial benefits. One such programme is called 'The Nayal Village Hike' where guests get an opportunity to take a part in walking tour through terraced fields, woods, farms and orchards. The guides are always local villagers who very passionately showcase every aspect of their living. The homestay has developed an Eco Sewage Treatment Plant so that all the water that goes out of the homestay is reused. It has also developed its own composting unit where all the organic garbage is converted to compost fertiliser. Its plastic usage is almost negligible as it encourages guests to carry back the plastics brought by them to be disposed of at a better facility.
---