In beautiful Kashmir, contentment is a houseboat on the Dal Lake. The Sukoon Houseboat, part of ABChapri Retreats that also runs Kerala's Neeleshwar Hermitage, is moored on the Dal Lake where the Himalayan peaks frame the horizon. A stay in this houseboat is a luxurious and laidback introduction to this stunning, if troubled, paradise.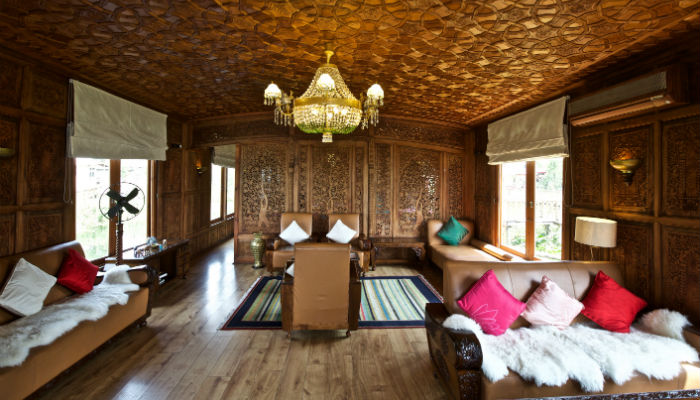 Sukoon is an expansive houseboat offering just five en suite rooms, including a suite, each named after famous Mughal gardens, along with a communal living room and dining room—all done up with pinewood flooring, traditional Kashmiri wooden furniture and large picture windows to take in the stunning views. The icing on the cake is the large sun deck offering 360-degree views. This deck is likely to become your favourite spot in the houseboat. Start the day here with breakfast, with a side of bright but pleasant sunshine. You can move with the sun and watch the daily life go by on the lake with boats filled with fresh produce or flowers making their way to the market and at night enjoy the brilliant starlit sky with a sundowner.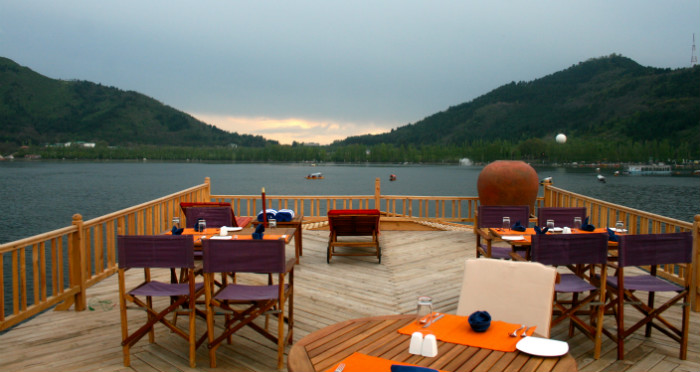 The houseboat offers delicious Kashmiri, Indian and International meals, all served by attentive staff who will go out of their way to make your stay comfortable.
While you can spend endless days and nights lazing around on the houseboat, listening to the lapping waters and enjoying countless cups of tea, do venture out. Go on the famous Shikara rides during the day or go on one of the day walks offered by Sukoon, like the Old City walk or the Zabarwan Climb, which is a hill walk near the Dal Lake with a local villager as guide. There are longer treks too on offer like the Mahadev Climb, a two-day trek that includes putting up camp on camping grounds of the local Gujar tribe.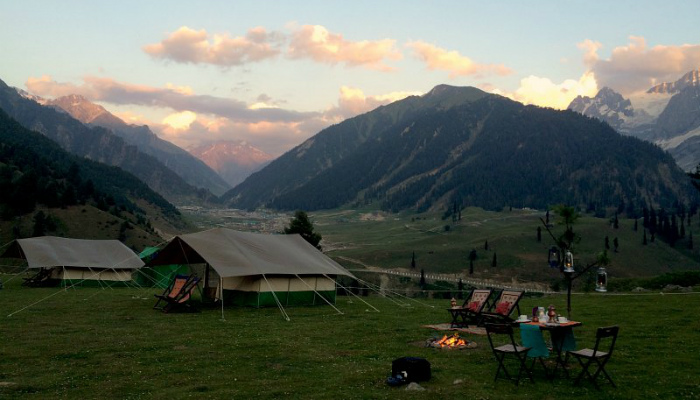 Price: Rs 14,750 per room per night; includes breakfast, dinner and taxes.
Read more: www.sukoonkashmir.com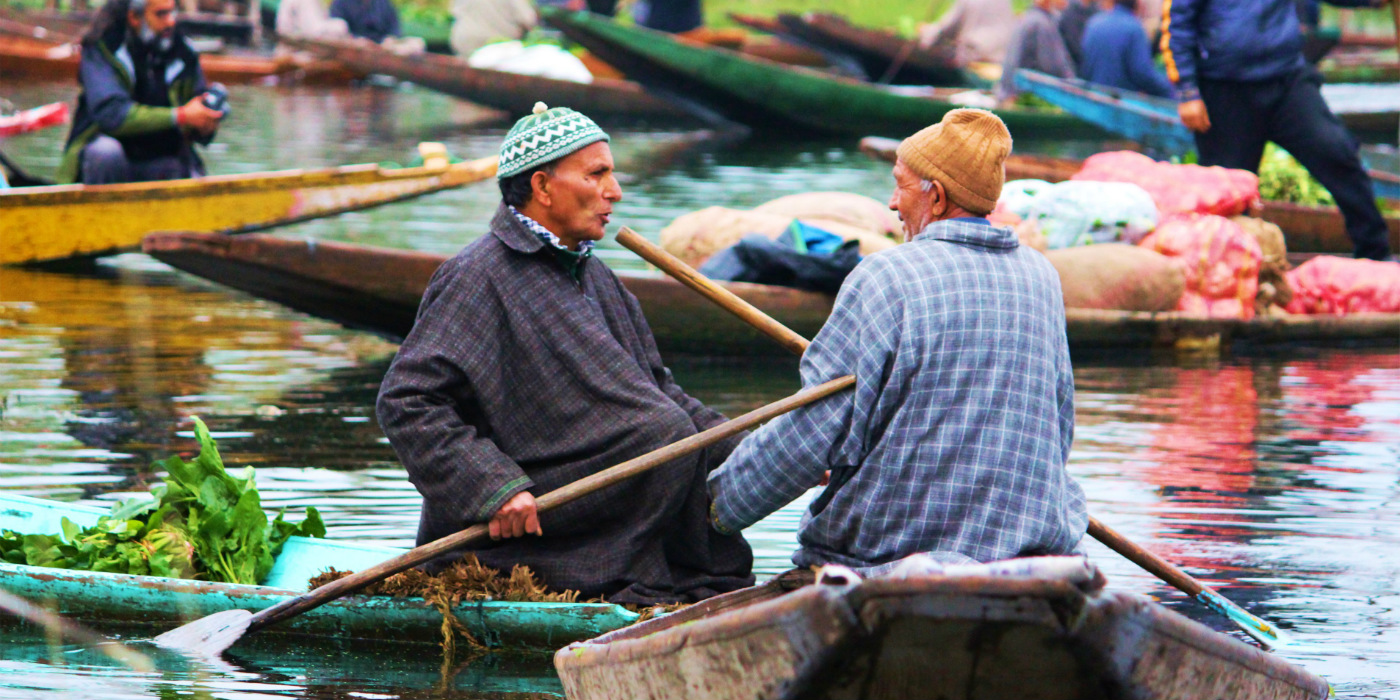 Slow Travel
Sukoon is the first houseboat in Kashmir to be fitted with a bio-tank, which means that no waste is discharged into the lake. Plastic is banned on board. RO purified water is offered, thus doing away with the need for plastic bottles. Local and organically produced materials are used wherever possible.
---