Munnar's mist covered rolling hills, carpet of green tea gardens, thick forests and wildlife make it a destination offering something for almost everyone. The town is a hodgepodge of many ill-conceived buildings, but the surrounding hills are still picture postcard pretty.
A winding hill road from Munnar takes you to Karadippara and to the heritage homestay, Rosegardens, run by Tomy Joseph, his wife and three sons. The homestay has been running for 25 years and has hosted guests from around 104 countries in this time!
Rosegardens is housed in a traditiional Kerala home, complete with tiled roof, wide verandahs, wooden beams on the ceiling inside and wood panelling on the walls and lots of sturdy wood furtiture that is typical of traditional Kerala homes. The property, which offers five rooms for guests, stands in two acres of farmland filled with spice plants like cardamom and vanilla and a large variety of fruit plants including litchi, rambutan, strawberry and amla and an equally large variety of flowering plants that create a semblance of a mini wilderness. The family patriarch, Tomy, is a botanist and his touch is visible in every part of the property. The family ensures interested guests get a crash course in hill farming during their stay here.
Guests also get to taste the aunthentic Catholic-Keralan dishes created by the lady of the house. They can also learn how some of these dishes are made while staying here. All the ingredients are either grown on the organic farm of the property or sourced from neighbouring farms. Trekking in the surrounding hills and other tours are also organised—a guest has to just ask.
Price: Rs 6,500
Read more: https://www.rosegardensmunnar.com/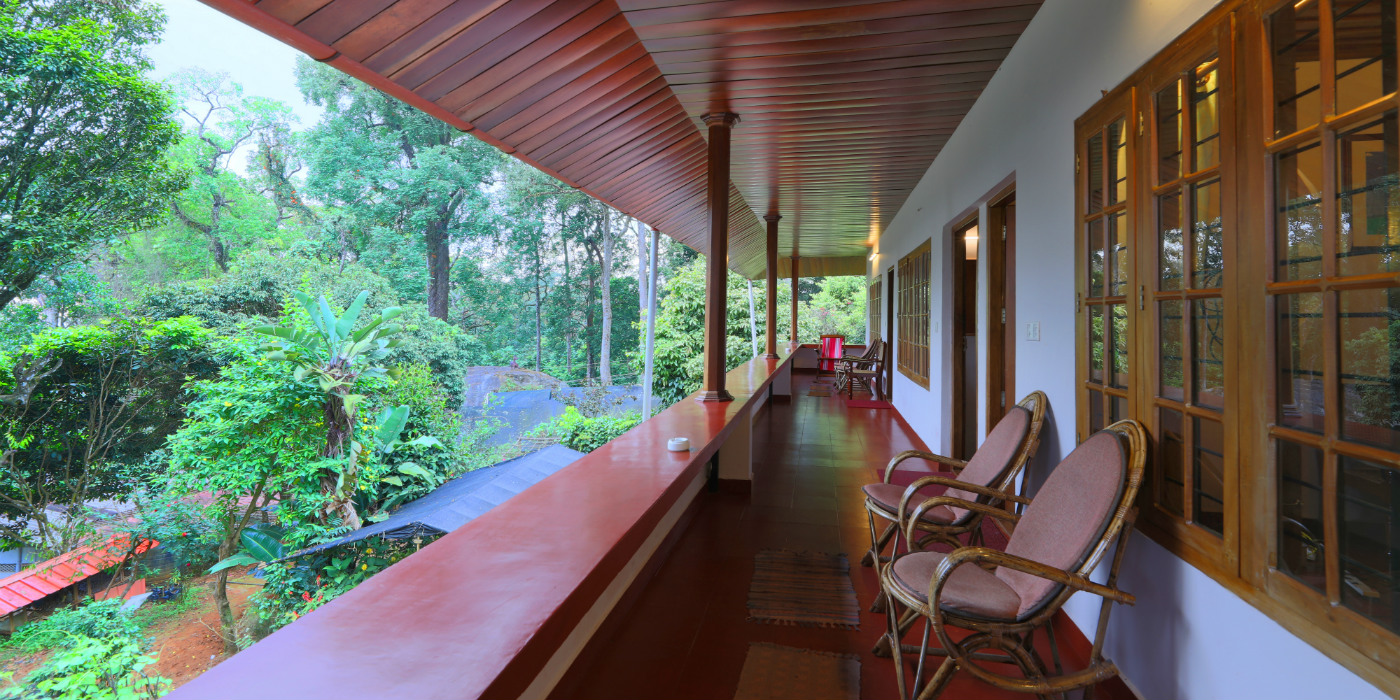 Slow Travel
Rosegardens Homestay is set up in a village on a spice plantation. The homestay is a heritage building, built in the 1920s, and is family-run. All supplies for the food and for the running of the homestay come from the property's grounds or are purchased from neighbours. The revenue generated from the homestay is spent in the community. Local youth get opportunity for work by working as guides, taxi drivers or trekking instructors for the guests staying at Rosegardens.
---