For some permaculture is a buzzword, but for husband-wife duo, Sidhartha Blone and Sweta Pradhan, it is a way of life. Through their farmstay/sustainable living educational centre Petrichor, located in a beautiful corner of North Bengal, they want to share this way of living with other interested individuals.
Sidhartha and Sweta come from different professional backgrounds—Real Estate and Design respectively—but started Petrichor as both had a strong desire to care for the planet and the community. They also wanted to introduce ecologically sustainable and regenerative initiatives into their existing work profiles. But gradually Petrichor and their desire to grow forests and farms and teach what they know took precedence above all else.
Petrichor is located on the foothills of the lush Neora Forest and the tea gardens of the plains. Surrounded by emerald green rice fields and with the River Chel running below, Petrichor is located in the rural farming region of Gorubathan that lies on the road that connects the Dooars and the Kalimpong hills.
Petrichor is a sustainability education center, a working permaculture farm, eco-residence and a community working in harmony with other small farmers of the region.
If you are just someone who wants a short break from regular life in a rural setting, you can visit and stay in Petrichor as a regular guest. The accommodation options here are an interesting mix and comprise of two handmade natural homes, tents, a restored heritage Nepali home, a renovated old granary, a dormitary and tents.
Guests can expect tropical wilderness, sublime swimming holes, pristine habitat for the area's rich flora and fauna, village walks and nature trails, a library, yoga decks, art and craft space and the tireless team who make the community such a wonderful place to learn. They can also enjoy the simple but tasty plant-based meals made here with ingredients freshly harvested from the farm.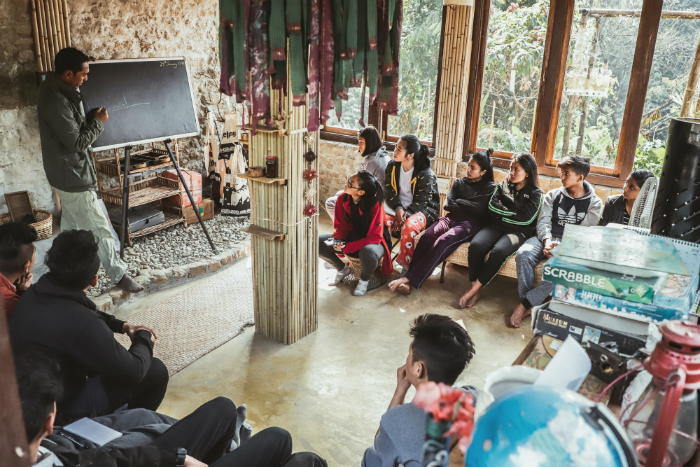 Of course, those interested in sustainable living can attend the retreats and classes that are organised regularly here on topics like natural building, permaculture design, fermentation, natural soap making, wildcrafting, herbalism, slow food, natural farming and yoga. They also customise and organise retreats, workshops and sessions on these subjects for groups, including for school children.
A stay here is sure to be an eye opener on how living close to nature is truly possible and is highly rewarding.
Price: Rs 1,000 to Rs 3,500 per person depending on type of accommodation. Breakfast is invluded; extra charges apply for any workshop or course. They offer volunteering programmes for those interested in sustainable living.
Read more: https://petrichorcommunity.xyz/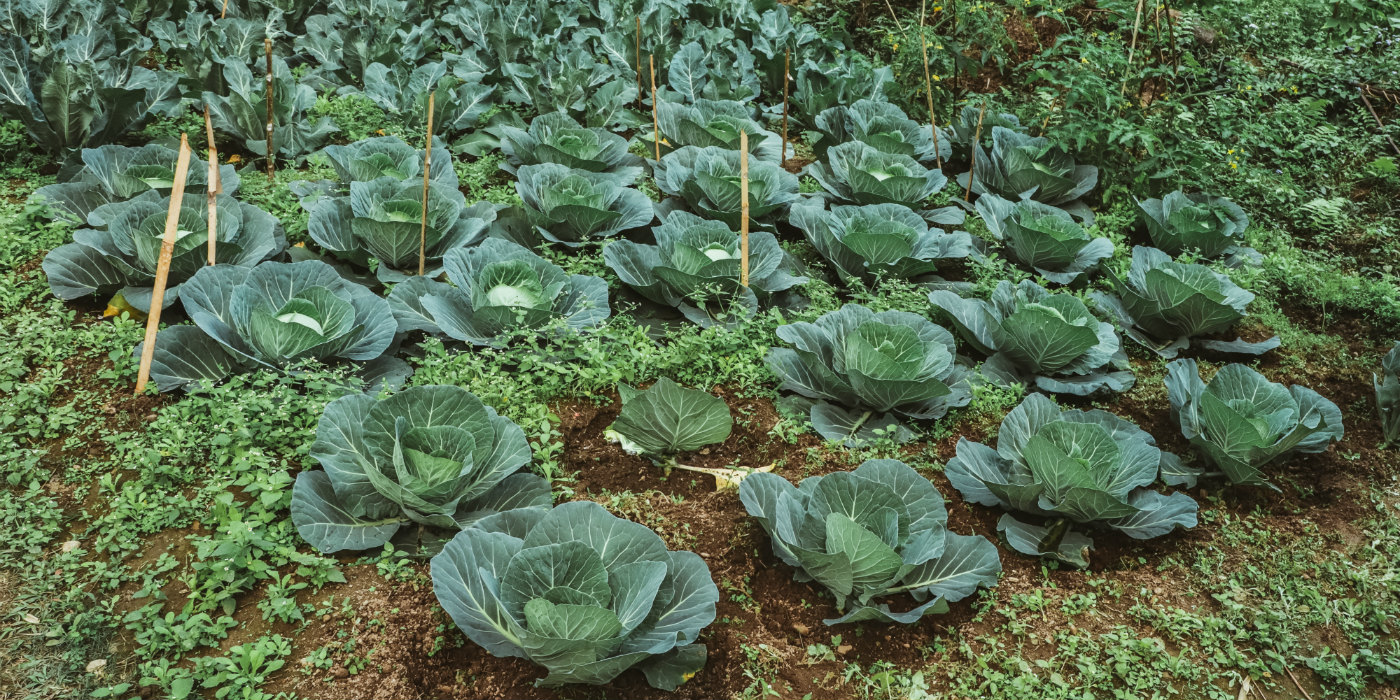 Slow Travel
Petrichor has introduced an operational Solid Waste Management system in the community that includes distribution of dustbins to families, waste segregation on the farm premises and recycling. They are in the process of reviving traditional farming practices and providing exposure to permaculture regenerative systems to the existing agrarian community through seed saving, crop rotation, composting, mulching, food forest gardening etc. Through veggie box home delivery facility to buyers, the team here has given a direct consumer market to small farms and growers. They have employed men and women of the community in their Bamboo Handicrafts and Natural Building Studio and in the Food, Preserves and Natural Soap Production unit. A portion of the farm's income goes towards education funds of farmers' children, which is currently funding education of eight children.
---