There are few places in India that are truly off the grid. Near rain washed Castle Rock, which is known for being the closest railhead to the spectacular Dudhsagar Falls, in a "thickly-forested and thinly-populated" region lies a homestay that lives up to its name—Off The Grid.
At Off The Grid you can forget your mobile phones and laptops and reconnect with nature. There is no WiFi, minimal phone network, no televisions and even no grid-electricity! Owners John Pollard, a white water rafting consultant, and Sylvia Kerkar, a ceramic potter purchased an old rice paddy and built a small low-impact homestay. They grow rice, fruits and vegetables on the land and built a small sustainable pottery.
A stay here is about living in sync with nature—swimming in the many pristine waterbodies nearby, exploring forest trails, watching the birds, napping in the afternoon in the outdoors, trying out the low-impact farming practices, harvesting fresh produce from the vegetable garden, cooking the bountiful produce on woodfired outdoor stoves, enjoying communal meals, gossiping around a campfire and picking up the basics of pottery.
The homestay offers three types of accommodation. The stream-facing cabin has a sit out overlooking the jungle and stream. The rooftop rooms are airy and elevated, offering great views of the surrounding jungle. The furnished tent is for those wanting the camping experience.
All rooms have bathrooms. While there is no grid electricity, guests will not be deprived of hot water baths—a very important requirement in an area that is cold almost all year round. The hosts ensure wood fire heated water is provided by the bucket whenever the guest wishes!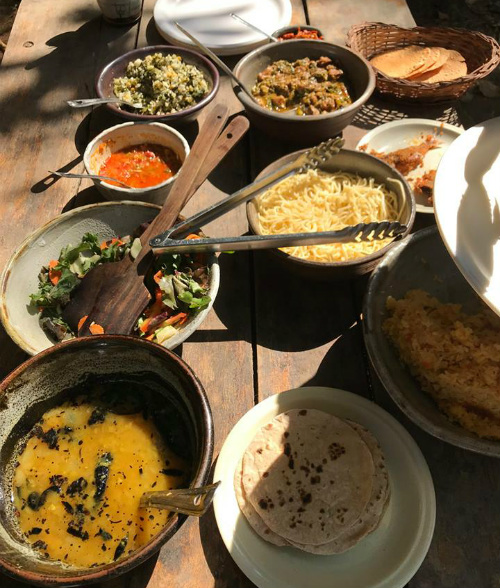 One of the draws of this homestay is the simple but delicious food—all cooked on wood fire. The wood fired oven ensures there is a steady supply of fresh pizzas and breads. Home-style Indian, Asian, and European dishes are cooked using ingrediants sourced locally. Expect full spreads on the dining table, which is typically placed beside the stream during the day and by the campfire in the evenings.
The hosts also offer nature walks, wildlife appreciation treks, yoga, kids camps, natural building workshops, farming, visits to nearby villages and adventure sports activities like rafting and biking.
Price: Rs 3,500 per person per night, plus a 5% service charge
Read more: https://www.offthegrid.in/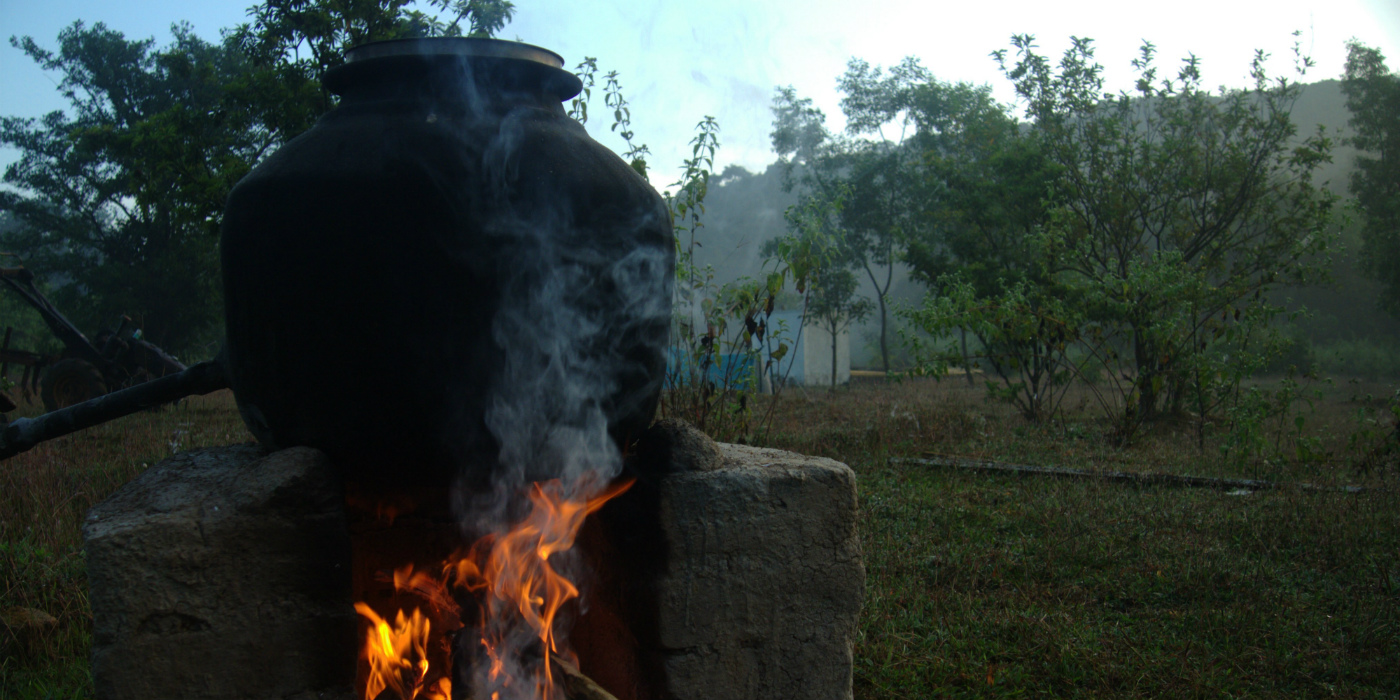 Slow Travel
Off The Grid runs on sustainable practices such as solar energy, organic farming, handmade craft, fresh homemade rustic food cooked in wood ovens. They hire local. They use solar energy for lighting; the waterfall nearby provides plentiful year round water supply; and firewood from the forest is used for all cooking.
---