In the Terai lowlands at the foothills of the Himalayas in Uttar Pradesh bordering Nepal is Lakhimpur Kheri, a region of swift rivers and lush vegetation. Here, near the small town of Oel is a royal farmstay set amidst green fields of wheat and sugarcane and lush orchards of mangoes and guavas.
The Oel Nature Retreat, located 115km from the state capital of Lucknow, is set in the private farm of the erstwhile Oel royal family. The farmhouse is an intimate retreat offering just five well-appointed rooms to guests. The farmstay makes for a great base to visit the Terai wildlife sanctuaries—Pilibhit Tiger Reserve, Dudhwa National Park, Kishanpur Sanctuary and Katarniaghat Wildlife Sanctuary.
It is also a great spot to enjoy authentic traditional Awadhi cuisine with ingredients sourced directly from the organic farm.
Oel's close-to-nature ethos ensures travellers get to relax and enjoy being pampered by the staff, who will organise such activities like an al fresco high tea by the pond/lake in the property right next to the fields.
There are lots of other things to do as well, like yoga sessions in the mornings, visits to a local farmer's house or even the local school, going on nature walks or cycling trips, enjoying bonfire dinners out in the open to the accompaniment of music performed by local artists, visits to the local arts & crafts centres and listening to talks by naturalists or wildlife experts at the retreat. There is also a very unique frog temple, dedicated to Shiva and built according to tantric principles.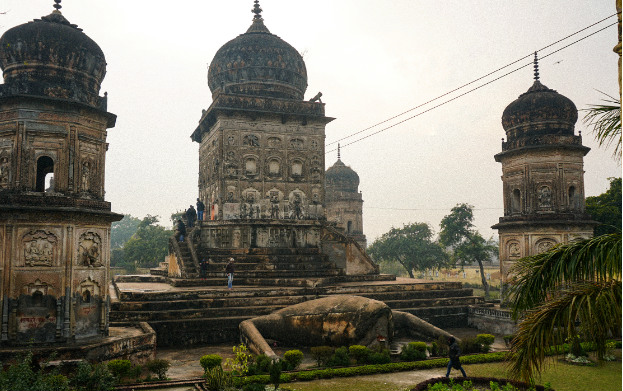 This is truly an offbeat Uttar Pradesh experience!
Price: From Rs 6,500 per night
Read more: www.oelnatureretreat.com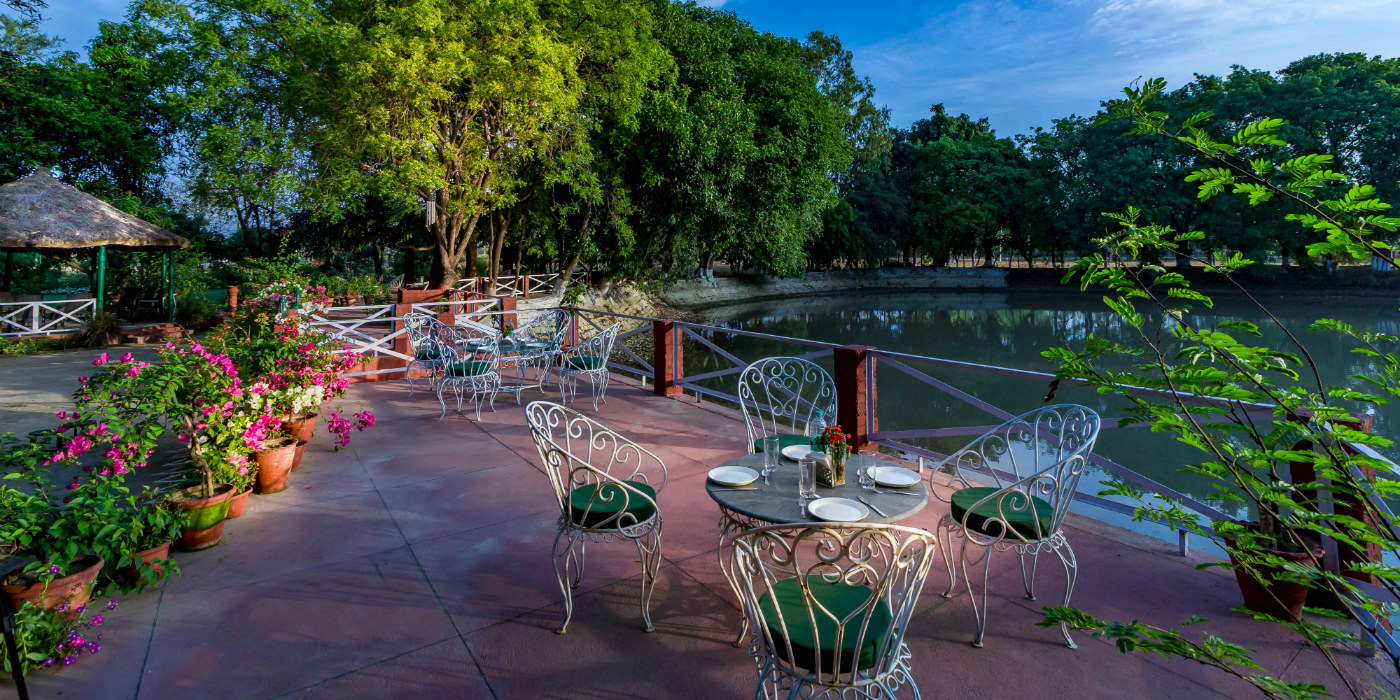 Slow Travel
Oel Nature Retreat is set in a less-touristy part of the country and is a nature-focused getaway. It grows organic produce and showcases local and heritage Awadhi cuisine. It also showcases local and traditional talent by arranging for performances by local artists and also visits to local crafts centres.
---