The Malabar or the northern part of Kerala is relatively less explored and so the beaches here are more pristine, the backwaters not crowded and the pace slower. Here north of Kannur and south of Kasaragod, right on an unspoiled beach is the quiet Neeleshwar Hermitage.
Set in 12 acres of secluded coconut palm grove, with the tree trunks anchoring many a hammock, the Hermitage is an intimate retreat with just 18 cottages. The cottages—with sea view, garden view and private pool options—are modelled on traditional fishermen's huts. Constructed in the local laterite stone and topped by tile or thatch, all have carved and dressed woodwork fashioned in the traditional style by local craftsmen. Teak floors, high ceilings, locally handmade wooden furniture and antique and contemporary works of art complete the look.
Daily yoga sessions, an Ayurvedic Spa and a lovely infinity pool are just some of the facilities to keep guests occupied here. However, it is the sandy beach and the tame sea, just a coconut's throw away, that is likely to be the focus of any traveller's stay here.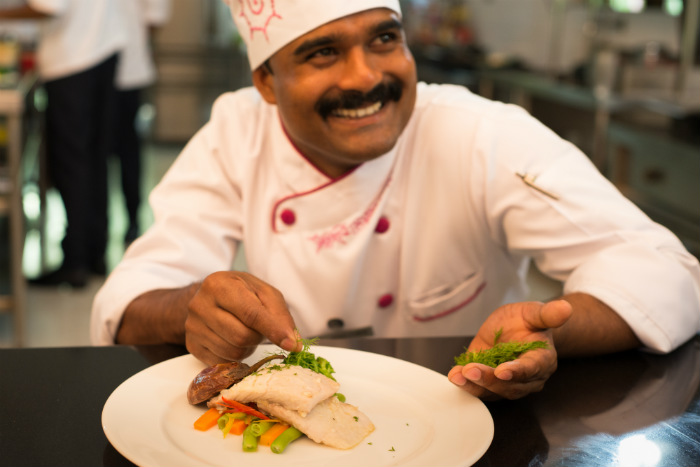 The two restaurants are sure to give guests a crash course in local cuisine. The Annapurna—the large restaurant that is almost the centrepiece of the resort—serves predominantly vegetarian food. At the beachside restaurant, the Meenakshi, fresh fish caught by the local long boats that go out each morning is the highlight. Ask for the local Malabar dishes, which are not typically seen on hotel menus and is a speciality here. The hotel also offers regular Cookery Classes for guests.
The resort is also ideally located for an exploration of North Kerala. The Hermitage organises village visits, plantation walks, cycling tours and birding trips. Sightseeing tours to explore local landmarks like the nearby Bekal Fort are also arranged. A special experience is a cruise down the network of backwaters that lie behind the Hermitage on the resort's houseboat that is a converted rice barge. This is a great way to watch local daily life along the waterways that are the lifeblood of this region.
Price: Starting Rs 15,000 per night
Read more: www.neeleshwarhermitage.com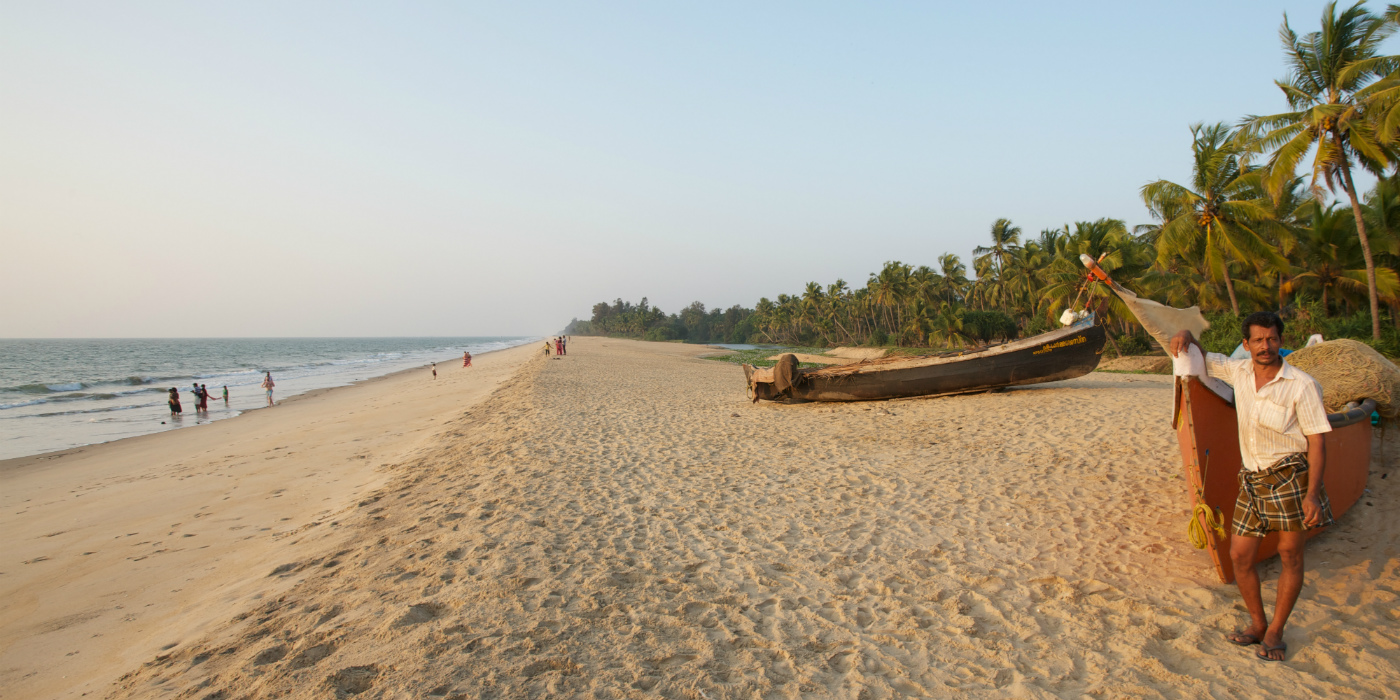 Slow Travel
Neeleshwar Hermitage observes a no plastic policy. All drinking water is RO purified on site. Kitchen and garden waste are recycled. The property is an artificial fertiliser free zone. The trees and plants in the property have been chosen to encourage butterflies and migratory birds. Local and organic materials are used at the resort. No waste is discharged into the nearby water bodies. About 95% of the staff is from the local village and many of them are women.
---