Goa's lush green Western Ghats section is not always on a tourist's radar. However, the thick forests, ancient temples, the stunning Dhudhsagar Falls and ample bird and wildlife population make this area a great destination to explore for the conscientious traveller.
Nature's Nest Resort is located in Surla, quite close to Dudhsagar Falls, and is ideally placed to explore the rich biodiversity of this region. It is located right adjacent to the reserved forest area and hundreds of bird species, many types of butterflies and even snakes, among other wild creatures, are sighted right on the Resort campus.
The accommodation here is in simple, but air conditioned, cottages made mostly of mud, wood, terracotta tiles and thatch and the cottages are set amidst an organic farm. The focus of the resort is on wildlife and on experiences that are created around seeing the wildlife in their natural settings.
Nature's Nest offers personalised birding, wilderness and adventure experiences. These unique experiences are aimed at providing a wholesome experience of the region in terms of rich birdlife, wildlife, geography, culture and cuisine of the region.
At the core of the experience is the team of local youth, who are mostly from the nearby forest areas and have been picked up and trained towards offering quality service to guests.
Nature's Nest offers many different kinds of packages and guests can pick and choose based on their area of interest. The packages include trails and camps to introduce kids to nature and wildlife, birding programmes, herping programmes for reptile and amphibian enthusiasts, trekking programmes and also jeep safaris, waterfall safaris, basic mountaineering activities and agro tourism trail.
Depending on the package and duration, travellers are sure to experience a wide cross section of natural and cultural riches. During the 3N4D birding package, for instance, the naturalists here take travellers birding within the property, through the different sections of Bhagwan Mahavir Wildlife Sanctury, then to Bondla Wildlife Sanctury and on a boat tour of River Zuari to watch the birds that are found here.
While the birding and wildlife sightings promise to be exciting for any nature enthusiast, a stay here will hopefully help travellers better understand the interconnectedness of the natural world that many of us forget in urban settings.
Price: Rs 3,000 per person on single occupancy for stay in air-conditioned cottages, includes all meals
Read more: https://www.naturesnestgoa.com/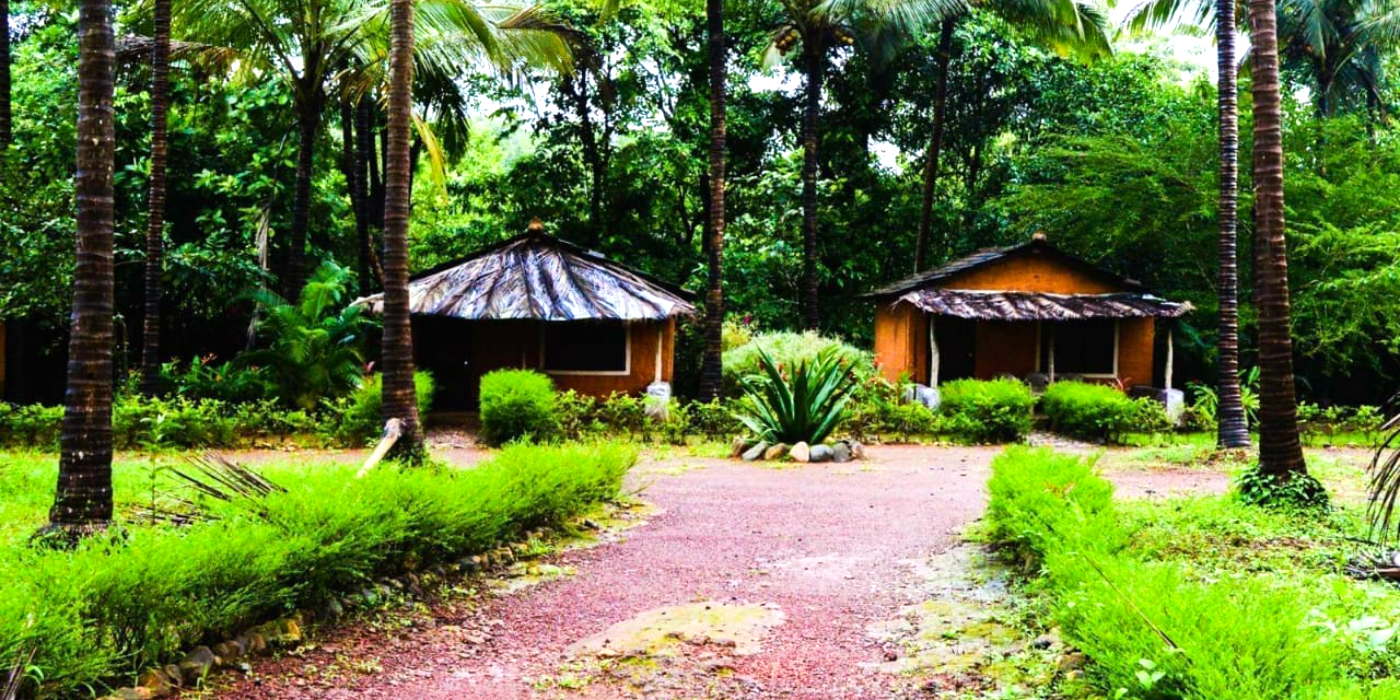 Slow Travel
Nature's Nest Resort is aimed towards sustainable nature tourism and hence engages in activities like solid waste management, tree plantation, environment education and conservation research. The Resort employs primarily locals. It is engaged in environment education activities, wildlife research and wildlife rescue activities. It segregates all waste with proper management of the waste. It sources materials locally.
---