Arunachal Pradesh, India's northeastern most state, is treasure trove of sights, sounds, traditions and cuisines that are still relatively less explored compared to other regions of the country. Tourism is slowly making inroads here and thankfully, as the locals have seen the adverse impact of tourism in other parts, much of the industry is focused on or attempting to shift to Responsible Tourism that protects the state's bio-diversity and rich cultural heritage.
While regions like Tawang and Ziro are now known outside the state, there are plenty of other locales that are equally stunning in their beauty. Like the Lower Dibang Valley. A land of tall mountains, deep valleys and gushing rivers and streams, the Lower Dibang Valley is worth the long drive that will be required from any of the closest big cities.
Here, in Jia village, about 12km from the district headquarters of Roing, is the simple Jia Organic Eco Resort. Comprising of bamboo and metal cottages and camping tents, the resort is set in a clearing amidst organic tea gardens and maize, ginger and mustard fields. Beyond are lush forests and high mountains. Expect comfortable rooms, with even the tents furnished with mattresses and blankets.
Jia makes a good spot to explore the surrounding regions, where a mix of scenic spots and archeological sites await. There are a number of beautiful ancient ponds and lakes here, most surrounded by thick vegetation. The Mehao Wildlife Sanctuary and Lake, home to the rare Red Panda, Hollock Gibbon, Elephant and even the Tiger, is nearby. So is Bhismaknagar, the oldest archaeological and mythological site in Arunachal Pradesh that dates back to 12th century A.D. The fort here was excavated in the late 1960s and early 1970s, yielding a rich treasure of terracotta plaques, decorative tiles, potteries and terracotta figurines. Popular legend says the fort ruin is the site of the capital of Raja Bhismaka, father of Lord Krishna's wife Rukmini.
Price: Rs 3,000 for a cottage (includes breakfast); Rs 2,000 for tent (includes breakfast)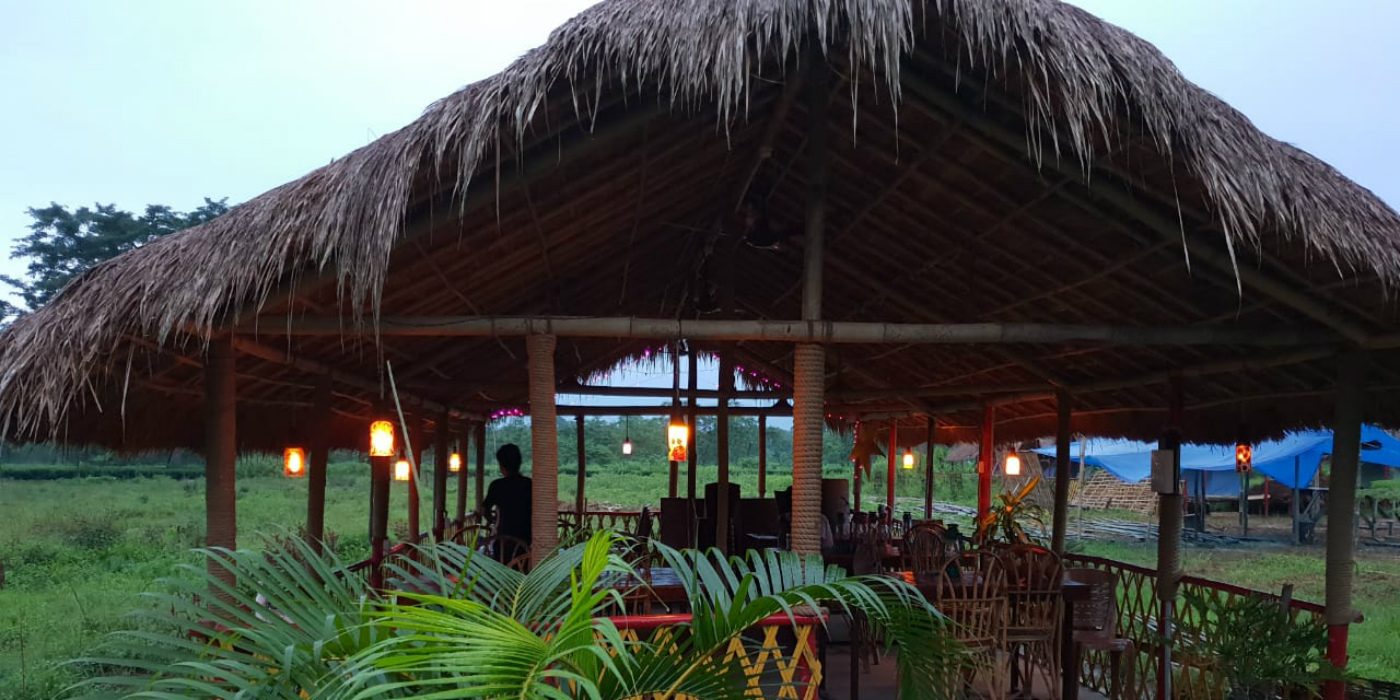 Slow Travel
The cottages at Jia Organic Eco Resort are eco-friendly as they are made of bamboo and steel. The resort also offers tents, ensuring there are fewer permanent structures. The Resort is set amidst organic tea gardens and organic ginger, mustard and maize fields. It also grows organic vegetables that's used in the restaurant.
---