On the banks of the River Banjar, just outside Kanha National Park's buffer zone, is this jungle lodge that almost blends into its surroundings. The Flame of the Forest lodge offers just four intimate cottages in its 10-acre property.
The accommodation is a thing of beauty. Built in the local style, the cottages have eighteen-inch-thick brick walls, plastered in mud and cow dung and coated with white limestone, which provides excellent insulation from heat and cold and acts as a natural insect repellent. Done up comfortably, with a verandah and courtyard and with many seating niches, the walls are embossed with friezes of vines and flowers. The striking features are the outdoor but secluded shower area and the outdoor day bed. The day bed is likely to become a favourite spot for listening to the calls of the wild or to count the stars at night.
The forests of Kanha have much to offer to the discerning wildlife traveller. The Great Bengal Tiger is, of course, a major attraction. But these jungles are also home to hundreds of other species of animals and birds and the expert naturalists at Flame of the Forest will ensure you have your heart's fill of animal and bird sightings.
But do set aside enough time to enjoy what the lodge has to offer. There is early morning yoga plus village walks. The main dining area and lounge is open on all sides, giving guests stunning views of the river and forests beyond. Here you are served delicious local food, made from local and organic ingredients. When the water level in the river reduces, magical lantern-lit dinners are organised on the dry bed. The communal evening campfire is a great time for guests to share notes on sightings and to have a night cap. At night the four poster bed in your very own jungle cottage beckons.
Price: From Rs 10,000
Read More: http://flameoftheforest.in/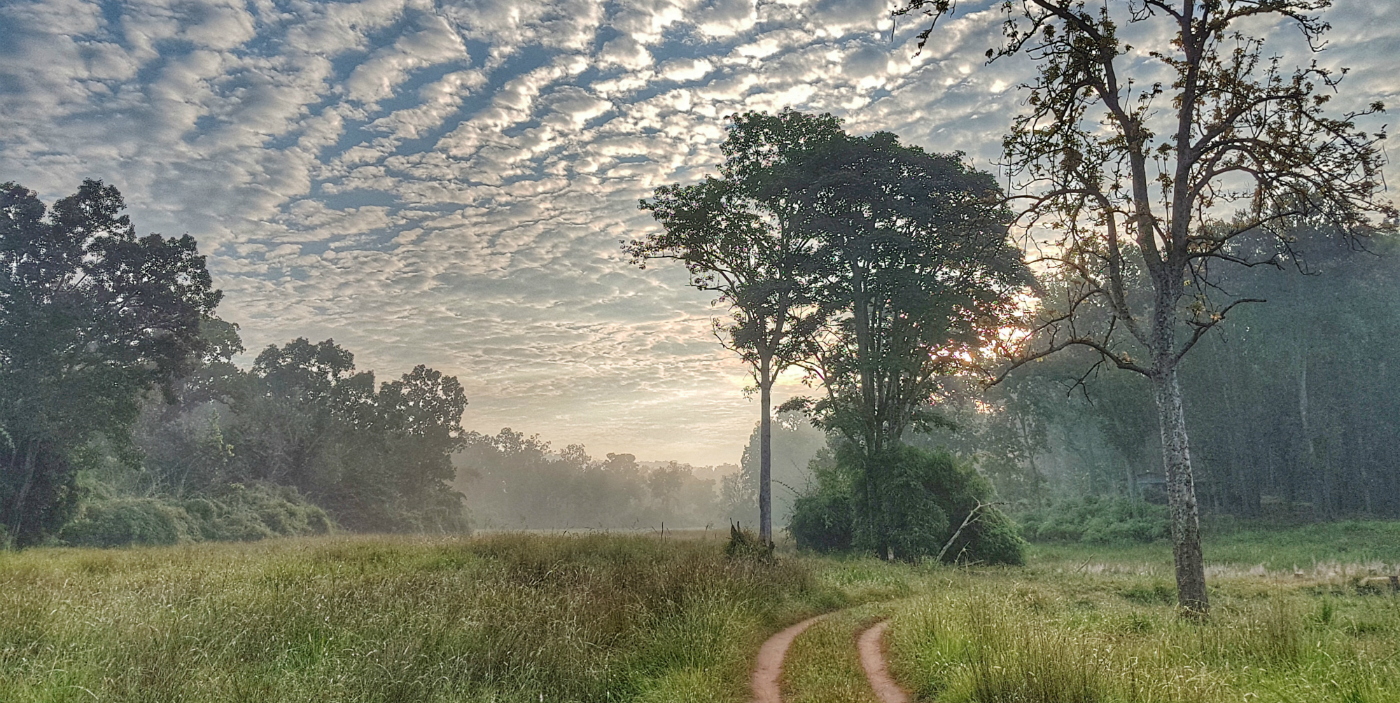 Slow Travel
The 10-acre property was originally barren land. Around 2,000 trees were planted and now it is a mixed forest habitat. The built areas have been constructed in the local style by the indigenous community of Kuthwahi village, where the property is located. Since the river is important for the local community's daily life, the property isn't fenced off so life of the indigenous people is not disturbed. The lodge has a social enterprise, HATHI, to provide a workspace and skill training for local women.
---