In Tamil Nadu's Palani Hills, just 20km from the beautiful hill town of Kodaikanal, is a resort that takes pride in its close-to-nature credentials. Set in a 100-acre bio-diverse plantation, the Dune Wellness Group's Elephant Valley Eco Farm Lodge is a perfect blend of nature and creature comforts.
Located on a heavily wooded stretch of the Western Ghats, Elephant Valley is about getting in touch with Mother Nature. It is the last settlement on the border of the National Forest that extends into wildlife sanctuaries of Kerala. The surrounding jungles are home to hundreds of native birds along with leopards, deer, bison and the elephants that give this property its name.
Since the property is quite remote, it has escaped the ravages of 'modern' chemical agriculture. This was an abandoned coffee plantation that has been revived with loving care. Each acre of the 100-acre property has over 100 plant species, all grown as part of natural forest. Seven acres have been set apart as an organic vegetable garden in which over 25 species and varieties of vegetables are grown through crop rotation around the year. So guests can be sure their food is farm fresh!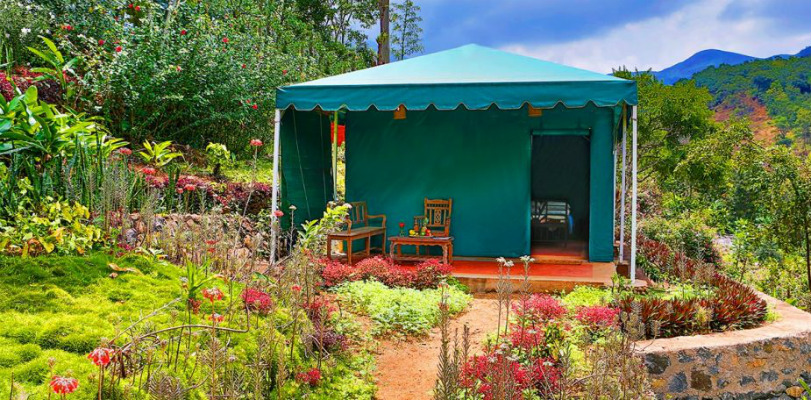 There are just 20 bungalows on this property. In true Dune style, each bungalow is unique and will excite anyone with a bit of adventure in his or her heart. All the bungalows are eco-friendly, built mostly of natural and local granite stone. Most have reclaimed doors, windows, pillars and wood from Tamil Nadu and Kerala. The Kerala House, a four-bedroom bungalow here, is a 150-year-old traditional Kerala mansion relocated from a rubber plantation in South Kerala.
Each bungalow on the property is equipped with solar lights, low consumption bulbs, and firewood-fuelled hot water showers. During the winter nights guests can warm up with the cast iron wood stoves in the rooms.
All the bungalows have private gardens and offer views of the Gangavaar River that runs through the property and/or of the coffee plantation. The stone cottages, like the Jasmine House or those that fall under the 'Adventure Houses' category, are straight out of a children's storybook!
If you are feeling particularly adventurous, do try the tent house that overlooks the river and comes with its own garden, or the Treehouse, which is located right on the banks of the river and has a circular balcony almost right above the water.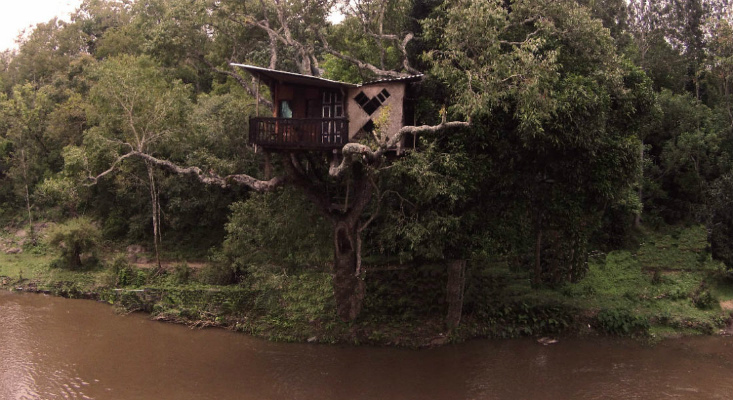 The plantation grounds are a joy to explore. There are a number of nature trails within and outside the property boundaries on which to observe wildlife. The Shola forests, the pride of the Palani Hills, are as worthy of wonder as the wild animals. From wild orchids to ageless palms, there is a wondorous plant world right at your cottage's doorsteps.
Another exciting activity, especially for children, is picking vegetables from the farm for your next meal. The Valley Restaurant serves Indian and Continental cuisine and also offers some hypo-toxic, Vegan, Gluten Free, Ayurvedic and low carb recipes.
When you leave do remember to take back some organic coffee grown on the plantation.
Price: Rs 4,500 to Rs 6,500 per couple per night; includes breakfast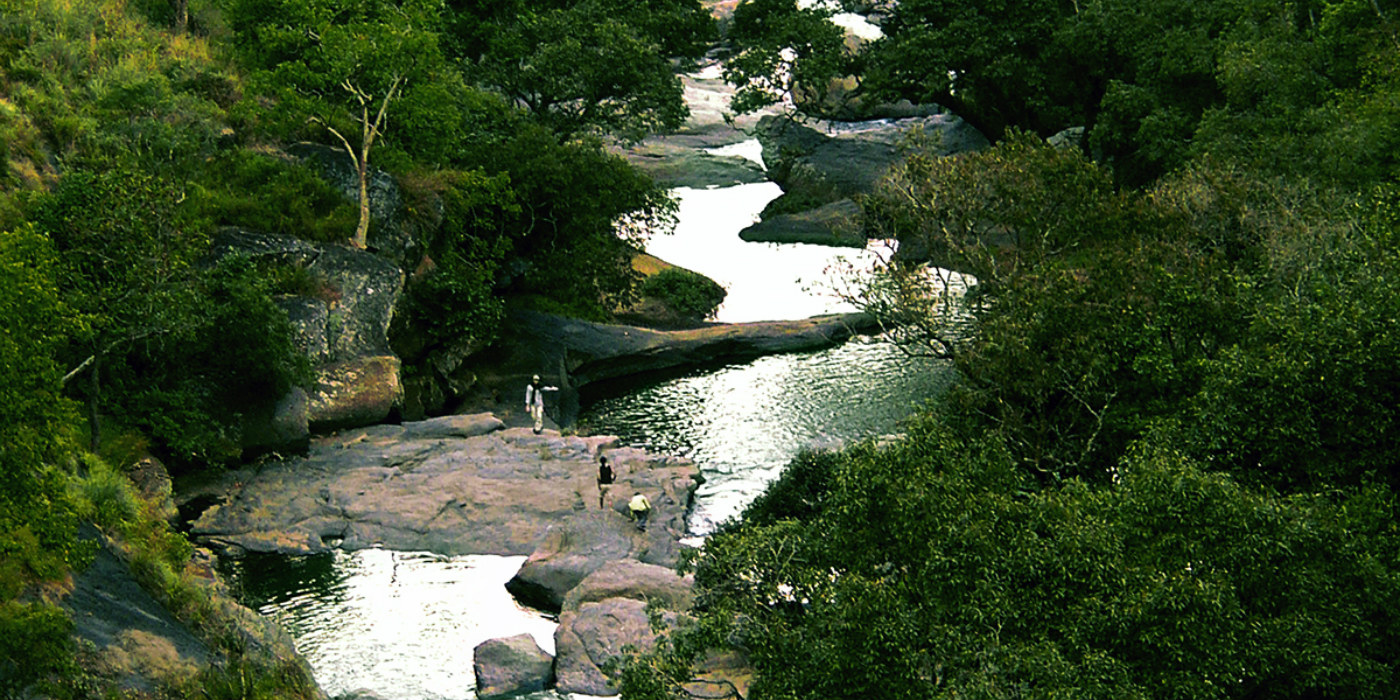 Slow Travel
The Elephant Valley grows a majority of its ingredients in its organic farm set on seven acres of land. The rest it sources from responsible farmers locally. Solar energy is used for water heating and street lighting. Firewood–fuelled heating is used for the showers. The entire wastewater is treated with essential microorganism and recycled and used for the gardens. Recycled building material has been used for much of the construction. It also offers interactive and educative classes on organic farming, milking the cows and health food cooking.
---