Earth Kitchen is set on a six-acre plot of land that is more forest than farm on the outskirts of Bengaluru. This slice of green paradise is a soothing balm for those wanting an escape from the daily urban grind of Bengaluru life or for those wanting a quiet farm sojourn during a visit to the IT capital of India.
Located in Hesaraghatta, about an hour's drive from Bengaluru, this 'farm' was empty scrubland in 2008 when Arati Venkat and Naved Ahmad, the duo behind Earth Kitchen, started rejuvenating the land. Today it is a mini-forest with over 3,500 trees and also includes an organic vegetable farm and fruit orchard. In 2013, Arati and Naved started Earth Kitchen as a boutique bistro serving Mediterranean cuisine and in 2018 they built a pentagon-shaped guesthouse with five ensuite rooms for guests.
The rooms are large and airy with big windows ensuring lots of light. There are no televisions as the idea is for guests to enjoy nature and the outdoors. Guests have to book in advance so as to get home-cooked meals. This planning is worth it as the meals served are simple but delicious and made mostly with organic ingredients grown on the farm or sourced from other farms nearby. While breakfast and dinner can come from the homestay's kitchen, guest lunches are typically brought in from a vegetarian restaurant nearby.
Exploring the large grounds will ensure you have an active holiday and expect to be accompanied by one of the six resident dogs. The thousands of trees here have resulted in the farm becoming a haven for birds and so bird watchers can spend many a happy hour with a pair of binoculors trained skyward!
Nearby is a protected grassland, which can be a great spot for a picnic. Guests can also go on a nature hike around the nearby Hesaraghatta Lake. Next door to Earth Kitchen is Nrityagram, a dance village that visitors can visit.
Price: Rs 7,000 per couple; includes breakfast and dinner
Read more: https://www.earthkitchen.in/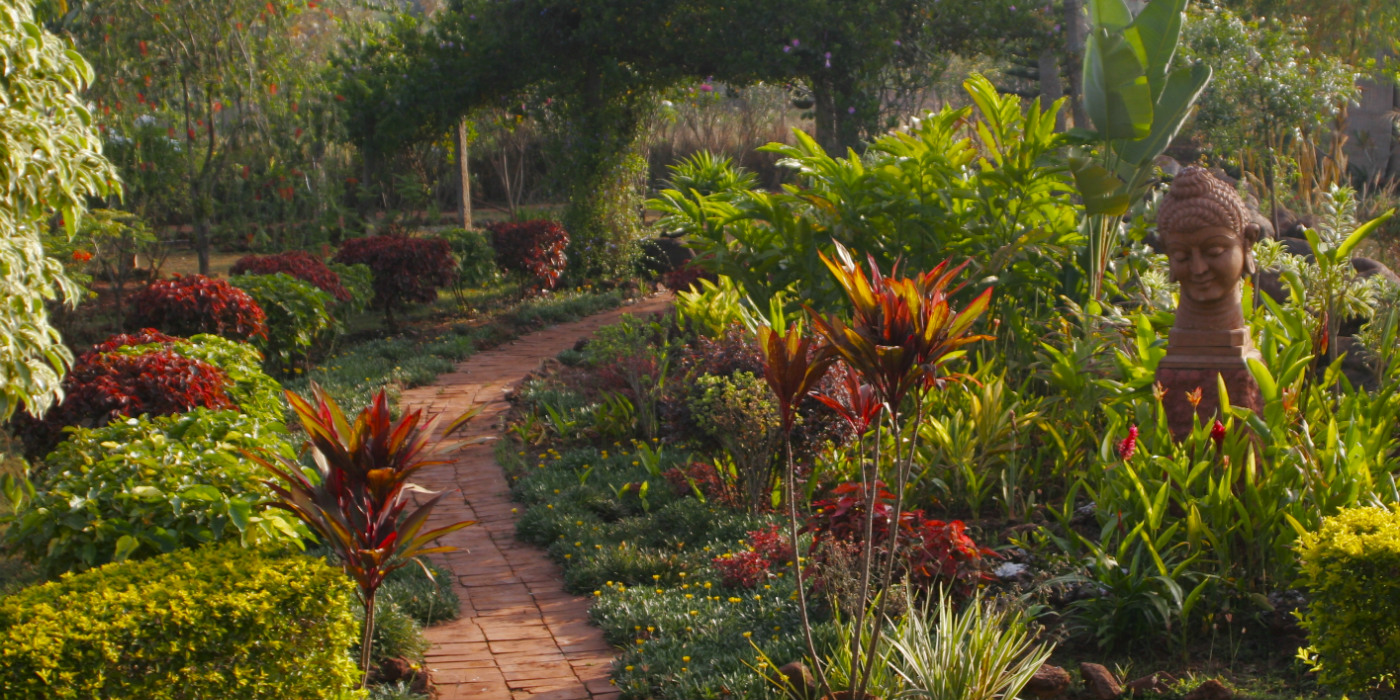 Slow Travel
Earth Kitchen stands on six acres of land that used to be scrubland and has been rejuvenated into a mini-forest with over 3,500 trees. This has ensured that ground water here has been recharged and the grounds attract hundreds of species of birds. The built structures here are made with local or sustainable materials. The farm is organic.
---