Located at the foothills of Western Ghats, about 30 minutes from Coimbatore, Dvara Siruvani is a laidback retreat in charming rural Tamil Nadu.
The resort offers just 10 rooms cottages that remind one of the traditional agraharams or traditional Brahmin homes that are still seen in many Tamil Nadu cities, towns and villages with their sloping roofs and thinnais or verandahs. The rooms are filled with antiques sourced from various parts of the state and each room is named after a local flower species. Guests can choose between the garden view and pool cottages, with the latter boasting private plunge pools. The large, heavy, carved wooden doors deserve a special mention. The doors (from which the resort takes its name) have been sourced from old homes and have been restored.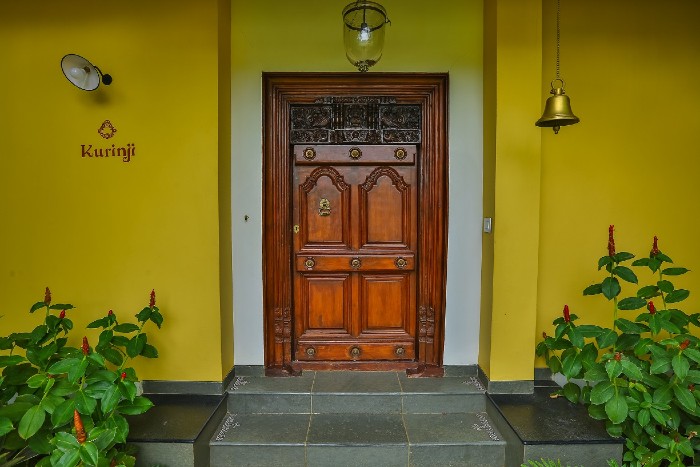 While the restaurant offers both local and international dishes, it is the former that really leaves a mark. The Chettinad thali deserves special mention. All dishes showcase the rich local produce that the farms and fields of the region provide.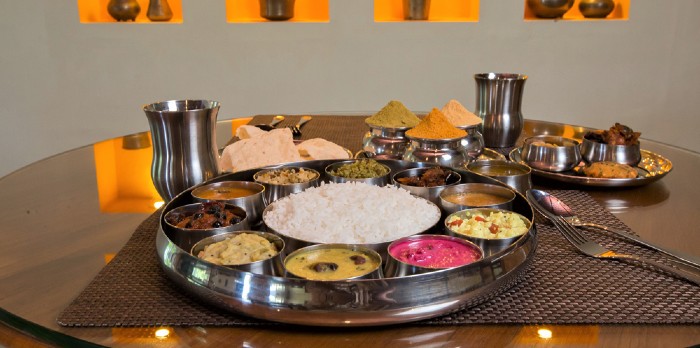 Guests can go on nature walks or go cycling in the surrounding farms and village roads. The in-house chefs can conduct culinary classes, especially for those interested in picking up the nuances of South Indian and Tamil style cooking. There is also an in-house spa, Aarogyam, for those looking for some R&R.
Price: From Rs 5,000 to Rs 7,400 (plus taxes and service charge)
Read more: https://siruvani.dvara.in/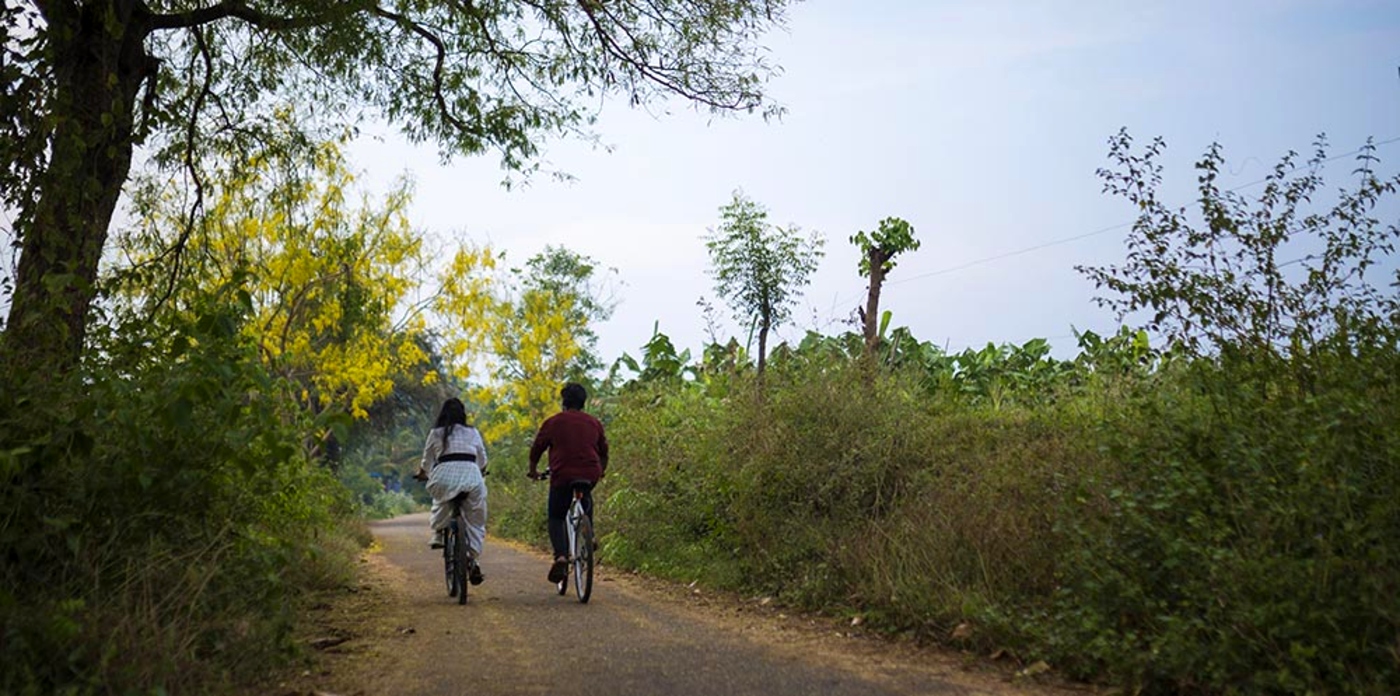 Slow Travel
Dvara Resorts has undertaken various initiatives to preserve and nurture biodiversity, the most notable of which was the planting of thousands of trees and vetiver plants. Rain water harvesting and recharging pits in the resort helps to capture and preserve a good amount of rain that the resorts get. The resort has also created channels to drive the water towards the waterbody in the property that acts as a good foundation for maintaining the groundwater level not only for the resort operations but also for the nearby villagers for their irrigation needs. Solar power is used for the water supply systems. The Resort has used sustainable architectural methods to ensure the buildings are energy efficient. The resort also follows other environment friendly practices like segregating and recycling all garbage efficiently, providing RO treated water in copper jugs and discouraging plastic bottles, using eco friendly cleaning products, converting wet garbage into compost and recycling and rusing grey water for gardening, among other practices. All produce is sourced locally and the resort is involved with the local community in various forms, from ensuring locals are employed at the resort to running health camps and supporting local schools.
---