You will first realise the unique and completely exclusive experience that is in store for you at CGH earth's Chitoor Kottaram when you see the small entourage of staff waiting at the boat pier with colourful traditional umbrellas and a flower garland for your private boat to dock.
This three-bedroom simple but truly elegant erstwhile Palace of the Cochin kings is a single-key property, which means only one group of guests are hosted here at a time. So you are truly the lord and master of all you survey for the short time that you stay here! And what a kingdom it is!
The building is a typical traditional Kerala two-storey structure, with loads of wood, sloping tiled roof and deep-pillared verandahs. The mansion offers two bedrooms on the ground floor and the master bedroom on the first floor that comes with its own living area. The original building, which is believed to be about 300 years old, had fallen into ruin and was lovingly restored and furnished with reproduction antiques and beautiful artworks. In keeping with Kerala royalty, the look and feel leans towards simple elegance rather than ostentation. The grounds are covered with local trees and plants and you will find many a quiet and pretty nook to relax. The plunge pool that resembles a traditional temple pond is particularly lovely.
The staff here will try and make all your wishes come true, but will also let you be. Every meal here is a royal repast, with the focus on traditional Kerala dishes. You can choose to dine by the waterside, at the gazebo, in the verandah, or in the company of nature in the open garden.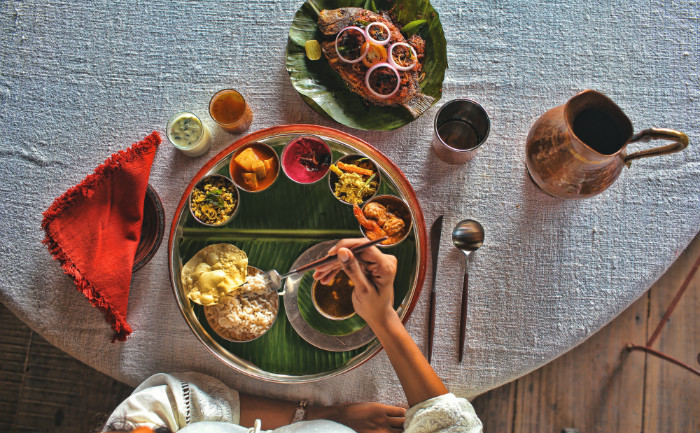 The King built this mansion so he could be near the temple he had built for his family deity. This temple is right next-door and worth a look. The private boat is at your service. You could use it to explore the many channels of the backwaters or go further afield to Fort Kochi on to Ernakulam by boat! The unhotel also organises traditional performances every evening—from temple songs and music to Ottanthullal, a narrative dance form of Kerala.
When you finally leave, be prepared to feel like a newly deposed ruler who has to get used to life as a common man!
Price: Rs 40,000
Read more: https://www.cghearth.com/chittoor-kottaram/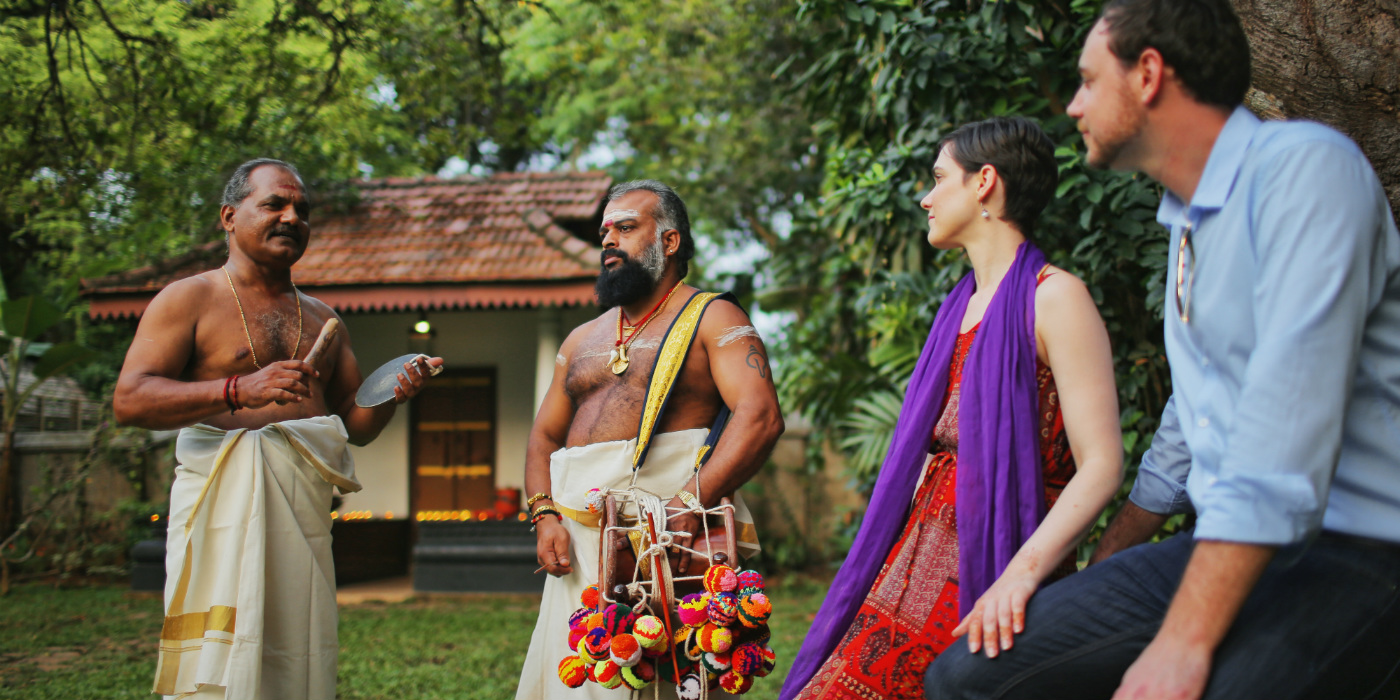 Slow Travel
The Chitoor Kottaram is a heritage building that has been restored to its former glory. Only one group of guests is hosted at a time, ensuring not just privacy but also low impact tourism. Like other CGH Earth properties, Chitoor Kottaram also does not provide plastic water bottles and follows other Responsible Tourism practices. The property encourages guests to travel as much by boat as possible and showcases local village and community life. It also encourages local arts and crafts by organising performances. All employees are from the surrounding areas.
---