The Chateau Garli would not look out of place in a Disney movie, with its sloping roofs and brilliant stained glass windows. The quaint building is a mix of European, Kangra and other diverse architectural styles and is not something you would expect in a small hill town in Himachal. However, Garli, much like the Chettinad region in Tamil Nadu, was the base of a powerful clan of merchants during the days of the British Raj. These merchants travelled extensively in Europe, leading to the building of many impressive homes in Garli. Most fell into disrepair when the owners shifted base to larger Indian cities after India gained independence.
The Chateau, built in 1921, too had stayed shuttered for many long decades until 2012 when the current generation of the family that built and still owns the property decided to restore it and open it up for visitors.
Its beautiful rooms and common areas are meant for lingering, especially during the day when the coloured windows create beautiful patterns indoors. The beautiful red and blue Belgian chandeliers just add to the charm. Enjoy a traditional Kangra dham, a thali in which flavours ranging from spicy and sweet to sour and tangy find a place, and the fresh fish from the nearby Beas River, which the chef fries with just a handful of spices ensuring you can savour the natural delicate taste of the fish. Garli's many heritage ruins are great for exploring and perfect for photographing. Do make some time to visit the photogenic Kangra Fort, India's oldest Fort, and the Masroor Rock-Cut Temple.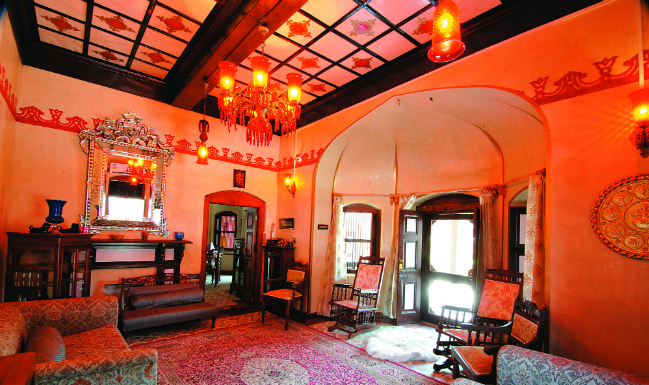 Slow Travel
The heritage building has been restored with care, retaining much of the original structure. The staff is made up of locals and LED lights are used throughout the property.
Price: From Rs 4,250 per person, includes breakfast
Read More: http://www.chateaugarli.com/
---