The Northeast of India is a land of extraordinary beauty and not surprisingly is on the travel wishlist of every 'true traveller'. While until even a few years ago it was difficult to plan an informed holiday in this part of the country due to gaps in information and problems with infrastructure, the scenario is very different today as a number of local travel operators have come up.
Jyoti Narayan Sarma, an inhabitant of Majuli Island in Assam, chose tourism as his profession after a chance encounter with two backpackers in 2001. He started out as a travel guide and many years later set up Majuli Tourism primarily to offer different experiences to tourists visiting Majuli. He also started a homestay/guest house on the island, Jyoti Home, along the way. He has tapped his wide network in the Northeast to expand the operations of Majuli Tourism to include itineraries in the rest of the region.
Among the many northeast tours the travel outfit offers is a series of 'Border Tours' to parts of the region close to the border with Bangladesh, Myanmar or Tibet. The 9N10D India-China/Tibet border tour, for instance, takes guests to places like Bhalukpong, Dirang, Tawang, Bomdila, Nameri National Park and Tezpur. It also offers tours into the tribal heartlands of various Northeast states, plus other special interest tours like wildlife and birding tours, adventure trekking and rafting tours and culture and heritage tours.
The Majuli focused itineraries are, of course, the mainstay. The largest river island in the world, Majuli is a unique ecosystem of people and fauna and flora. The island tours organised by the outfit give travellers an insight into the way of life on this island.
Price:Depends on tour. For instance, a 2N3D cycling tour will cost Rs 12,000 per person and includes all meals, accommodation on twin sharing basis, sightseeing and services of guide, while a 6N7D festival plus wildlife tour will cost Rs 25,000 per person and includes breakfast, accommodation, sightseeing and safari.
Read More: http://www.majulitourism.com/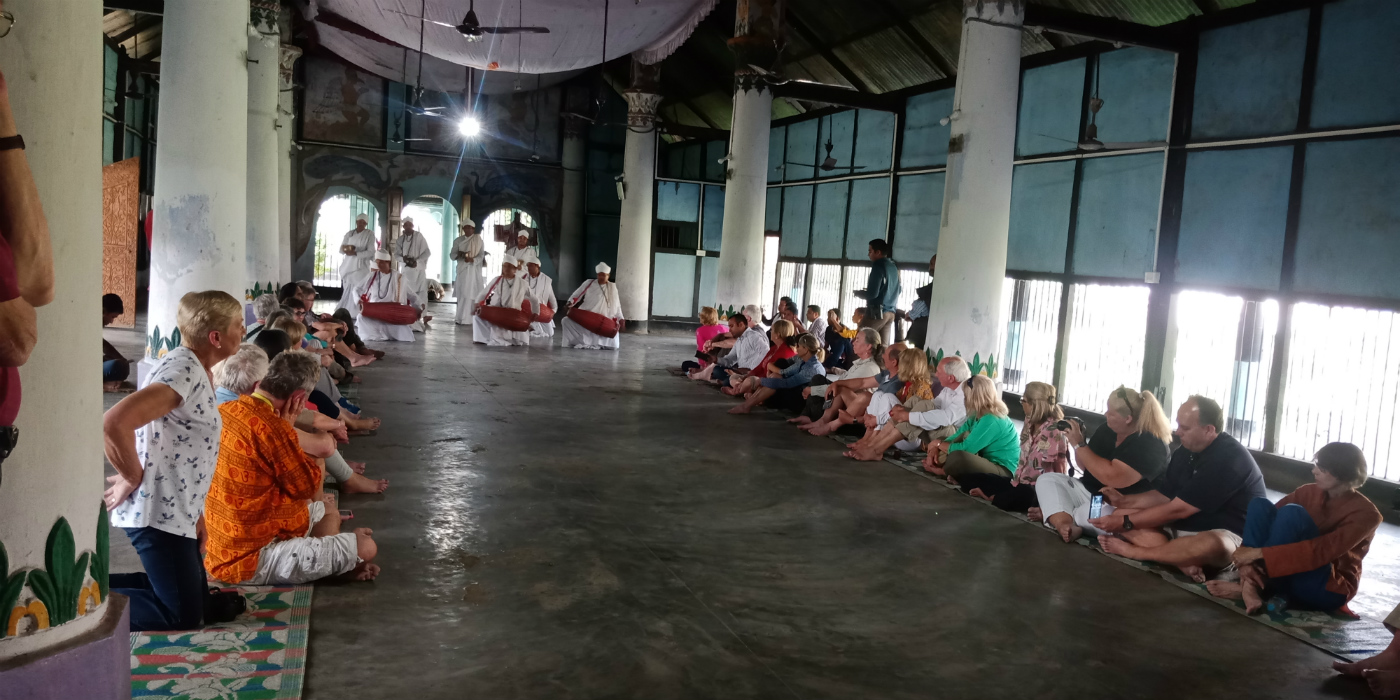 Slow Travel
Majuli Tourism is run by locals and the idea behind the outfit is to showcase local culture and practices. To ensure the culture and traditions of the region are sustained, the outfit runs awareness camps regularly. Guests stay in local homestays primarily and the local community is involved in all aspects, from local women selling their crafts to the tourists to organising of cultural performances for travellers.
---