Rajasthan may be best known as a land of kings, warriors and palaces, but the state is among the best places in the country to experience rural life at its finest. From villages set amidst lush green fields to those set in arid, desert landscapes—Rajasthan offers a wide range of rural tourism options. The forts, palaces, havelis and humbler village homes that have opened their doors to guests ensure visitors get an insider's view of Rural Rajasthan.
At these hotels and homestays guests can enjoy simple pleasures like trying traditional Rajasthani dishes, going on camel cart rides, trying their hand at traditional arts and crafts, eat at a village home or enjoy a barbeque on the desert sands.
Whether staying at a luxurious fort-hotel or a simple village home, Rajasthan's famous hospitality will surely make you feel right at home.
1. Savista Retreat
Set in a village close to Jaipur, this restored Rajput haveli is set in a 12-acre estate and offers 12 rooms. The owner-run hotel ticks off most of the requirements a guest has when travelling in Rajasthan—a heritage structure complete with chhattris or canopies on its roof and mehraabs or scalloped arches on its balconies, a central courtyard with a fresh water pool, airy and bright rooms decorated with Rajasthani textiles and crafts, tranquil bird-filled grounds, organic food grown on the grounds and attentive hospitality. The food is a highlight here. Savista follows the farm-to-fork philosophy and serves organic vegetarian meals made from ingredients sourced from its farms or from nearby farmers. That includes even the oil used—the hotel presses its cooking oil from oilseeds grown on their estate. The dairy served is from the sheep on the farm. The meals are served al-fresco in a grove of hibiscus, frangipani and henna trees! Guests can get a quick Rural-Rajasthan fix through the experiences offered like visiting neighbouring villages, trying out block printing or pottery with a local artisan and going on camel cart rides through the countryside.

Read more: https://www.responsibletourismindia.com/stay/savista-retreat/272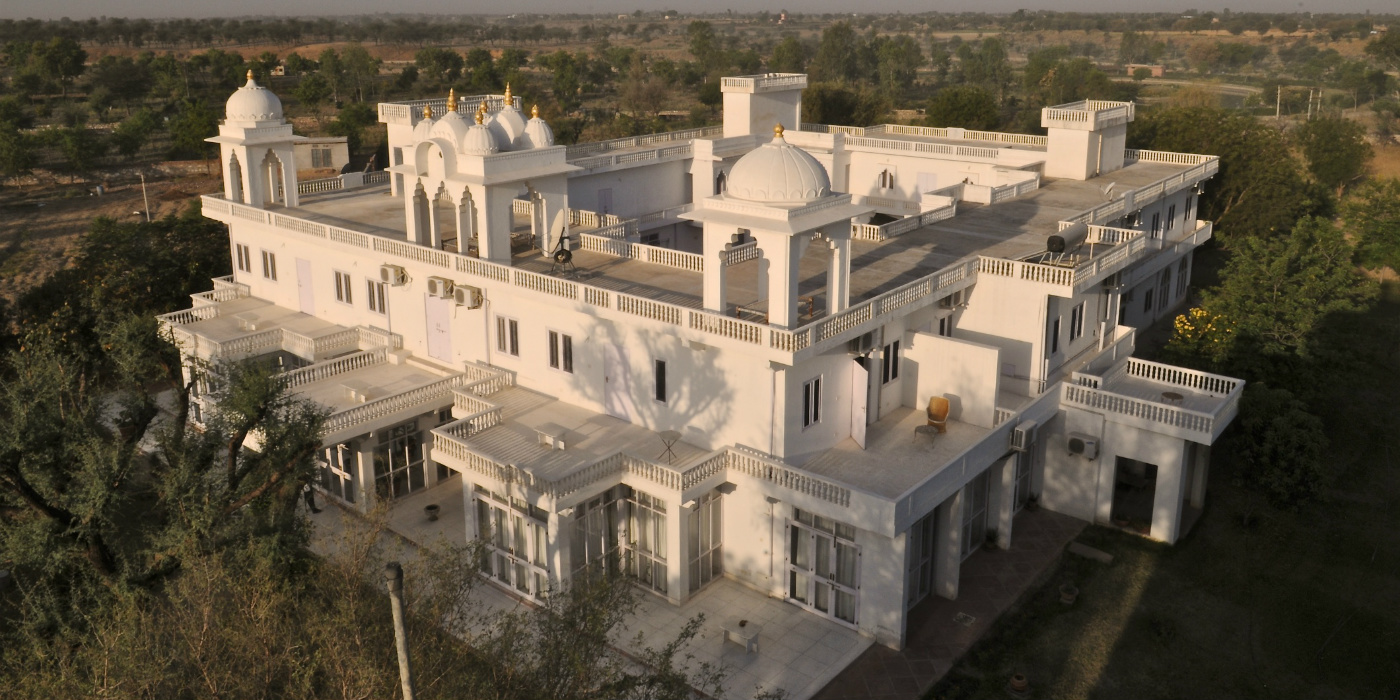 2. Alila Fort Bishangarh
Those wanting a luxurious stay in Rural Rajasthan should look no further than the Alila Fort Bishangarh, an hour-and-ahalf before Jaipur when driving down from Delhi. You get to stay in a fort-hotel that is truly impressive. The original fort, with its 360-degree views of rural Rajasthan and the Aravalli ranges, has been left intact. A new structure, architecturally and design-wise completely in sync with the 230-year-old Fort, was built above and outside the old fort to house the guest suites and the public areas. Local materials were used and local building practices were followed for the reconstruction. The end result is a grand structure with large courtyards, massive columns, intricate arches, chequered floors, delicate jaali screen windows and sweeping staircases. There brilliant and traditional Rajasthani cuisine to be enjoyed here. The open air dinner-only terrace restaurant, Nazaara, which offers Rajput 'shikaar' cuisine is a must-do experience, as the the restaurant showcases live sandpit and fire pit cooking. The hotel also offers curated tours that will give guests an immersive experience into rural Rajasthani life with visits to local families, including having a meal with them, farmers and artisans. You can also enjoy horse back riding, picnic lunches or high teas and go hiking or cycling.

Read more: https://www.responsibletourismindia.com/stay/alila-fort-bishangarh/258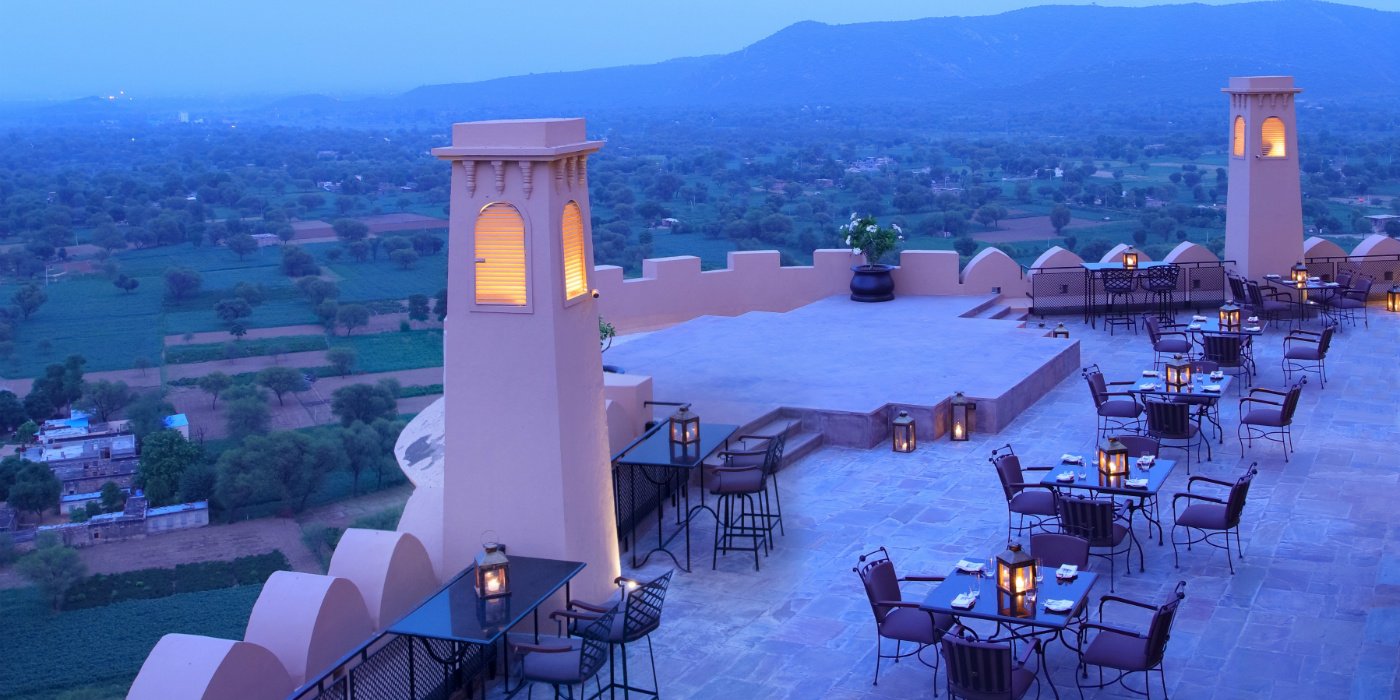 3. Tordi Garh
The 18th century structure with turrets, courtyards, terraces and verandahs is located in the heart of rajasthan, about 100km from Jaipur. Situated at the edge of the village of Tordi Sagar, it offers 23 rooms. The hotel owners have trained village youth to lead guests on village walks, where the guests get to interact with the villagers, learn about the lives and trades of the local potters and ironsmiths, visit village markets, see firsthand the traditional methods of cooking, explore ancient stepwells and halt at small temples. Guests can also engage with locals in traditional games like kabaddi, kho kho and other games like cricket, volleyball and soccer. Or work in one of the farms. Safaris to nearby hillocks, dunes, the Tordi reservoir, canals and ancient temples further away are also organised, as are treks to the old fort and camel cart rides to the nearby sand dunes and villages. 'Sundowners at the Dunes' is a great way to round off a camel or jeep safari.

Read more: https://www.responsibletourismindia.com/stay/tordi-garh/279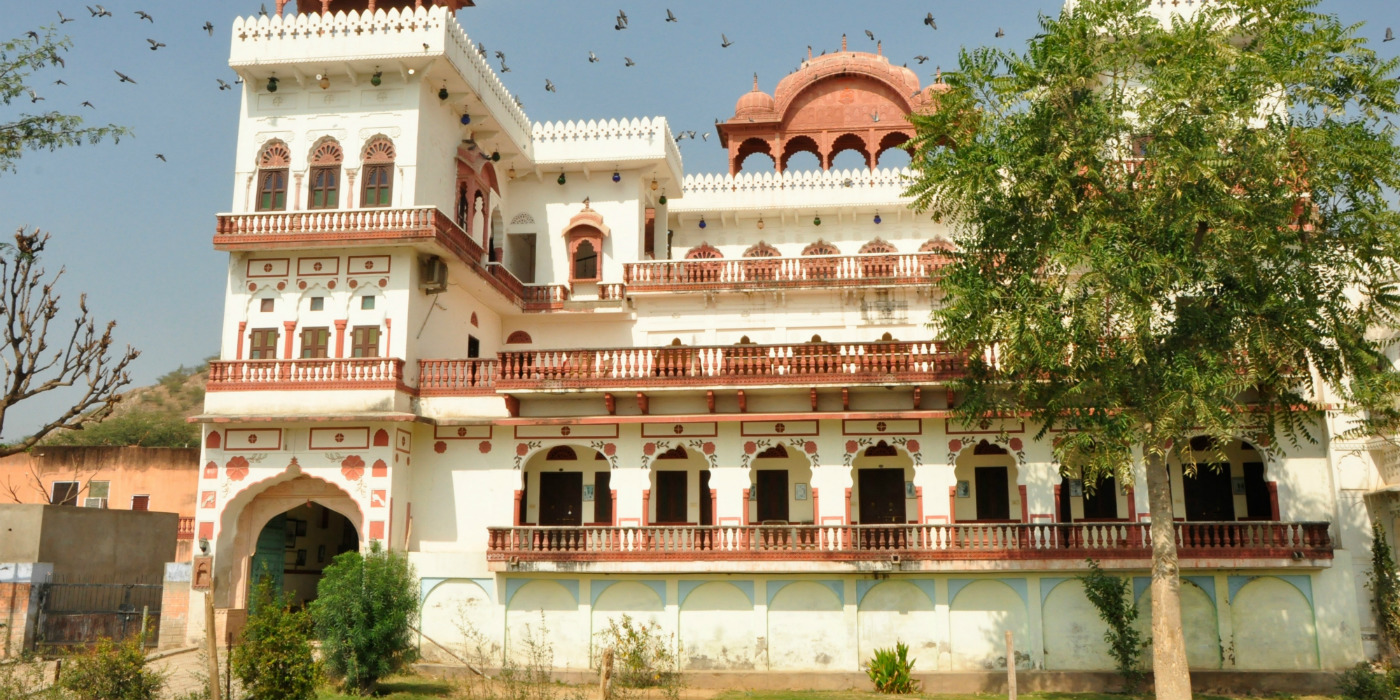 4. Chandelao Garh
Located in the village of Chandelao, which is around 40km from Jodhpur, Chandelao Garh is a fortress-style ancestral-home-turned-homestay. The surrounding areas attract migratory birds and, in fact, the Garh's grounds are home to peafowl, parakeets, bulbuls, rollers, bee-eaters, and hoopoes. The village that lies at the door of the homestay is home to about 2,000 villagers. Its twisting lanes, traditional mud brick homes, fields and pasture land is a great place for guests to explore. There are traditional potters and craftspeople, who will gladly show you the intricacies of their craft. You can enjoy camel and horse rides too. The surrounding region attracts migratory birds between October and March and the homestay can organise jeep safaris. You will see Black Buck, Nilgai and Chinkara too. Another great experience is enjoying a barbeque dinner in the desert under the stars.

Read more: https://www.responsibletourismindia.com/stay/chandelao-garh/245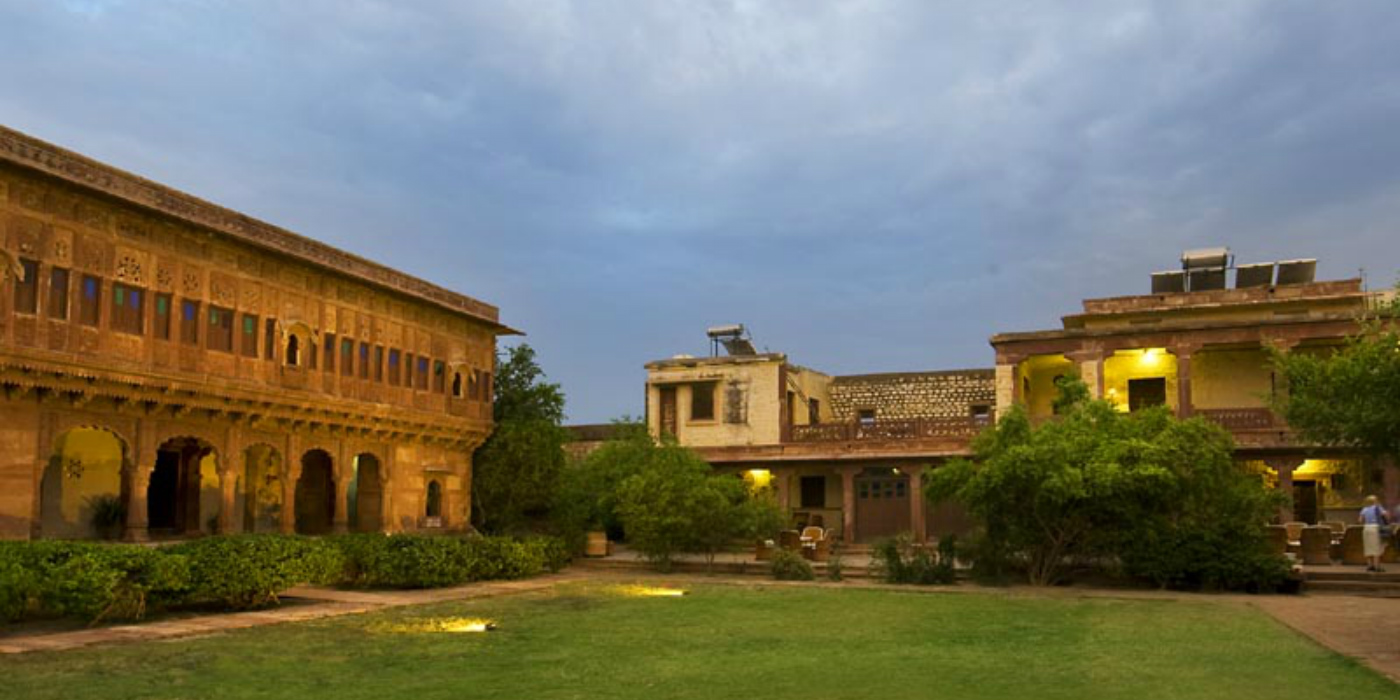 5. Jaipura Garh
Just about an hour's drive from Jaipur is this beautifully restored haveli-fortress. The yellow structure with its courtyard, terraces and sit outs is the right mix of stately and cosy. With just six ensuite bedrooms in the original heritage structure, Jaipura Garh offers a very intimate experience. Situated amidst fields, the property is home to peacocks who saunter about as if they are the true masters. Guests can enjoy village walks, go on camel cart rides, try their hand at pottery making, visit the local school, practise kite flying, participate in cooking classes and enjoy performances by local artists.

Read more: https://www.responsibletourismindia.com/stay/jaipura-garh/187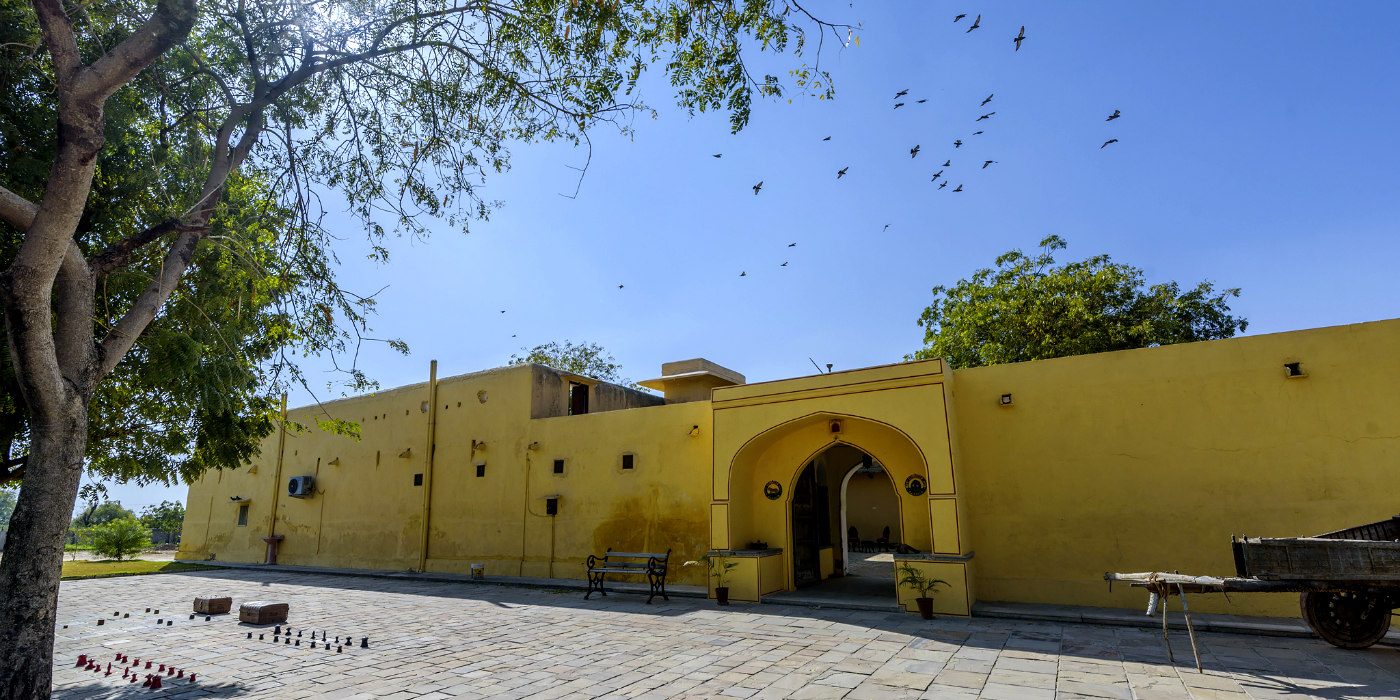 6. Chhotaram Prajapat's Homestay
Located on the outskirts of Jodhpur in the village of Salawas. Run by a family of durrie (rug) weavers, the homestay ensures you get a completely authentic village experience. Accommodation is in attractive mud huts, embellished only with bright curtains and lovely handwoven dhurries. The food is appetising village fare. You can try your hand at the loom or go on hikes or camel and jeep safaris in the surrounding villages.

Read more: https://www.responsibletourismindia.com/stay/chhotaram-prajapats-homestay/55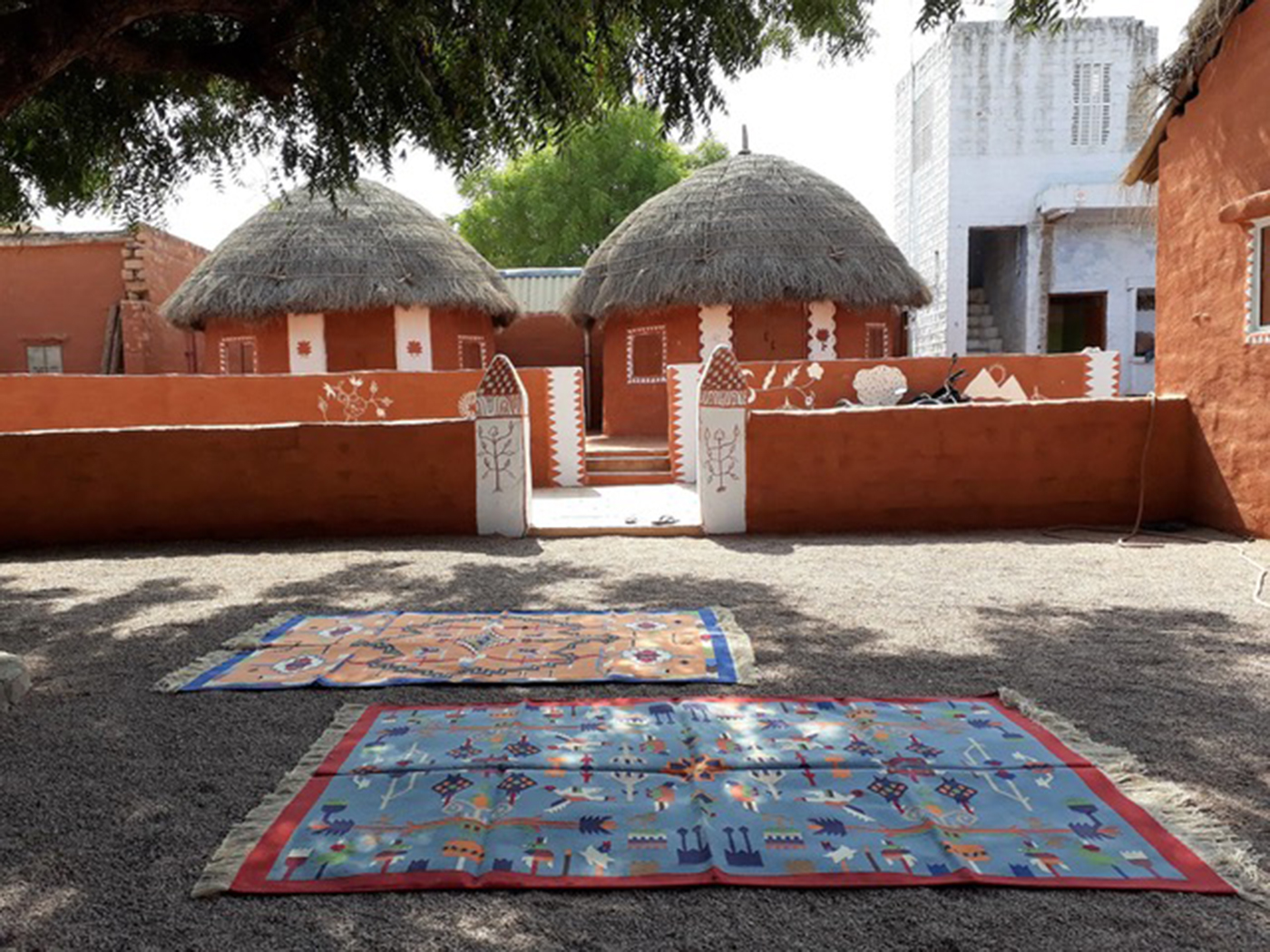 7. Apani Dhani Eco Lodge Located in the heart of Shekhawati, Apani Dhani offers accommodation in seven solar-lit cottages. A family-run property, the traditional vegetarian fare is cooked by the ladies of the family. The region is known for the many beautifully painted havelis. You can spend many a day exploring these havelis with an expert guide. Apani Dhani also offers excursions in the countryside, art and crafts workshops and cooking classes.

Read more: https://www.responsibletourismindia.com/stay/apani-dhani-eco-lodge/35