India's heart beats in her villages, but that doesn't mean her rural landcapes and culture are uniform. In fact, the villages in each region of India are unique and a traveller can spend months exploring them and still find something new and exciting in each of them. Here are five Responsible Tourism outfits that offer immersive Rural India tours worth exploring:
1. Village Ways (Uttarakhand, Karnataka, Kerala, Rajasthan and Madhya Pradesh)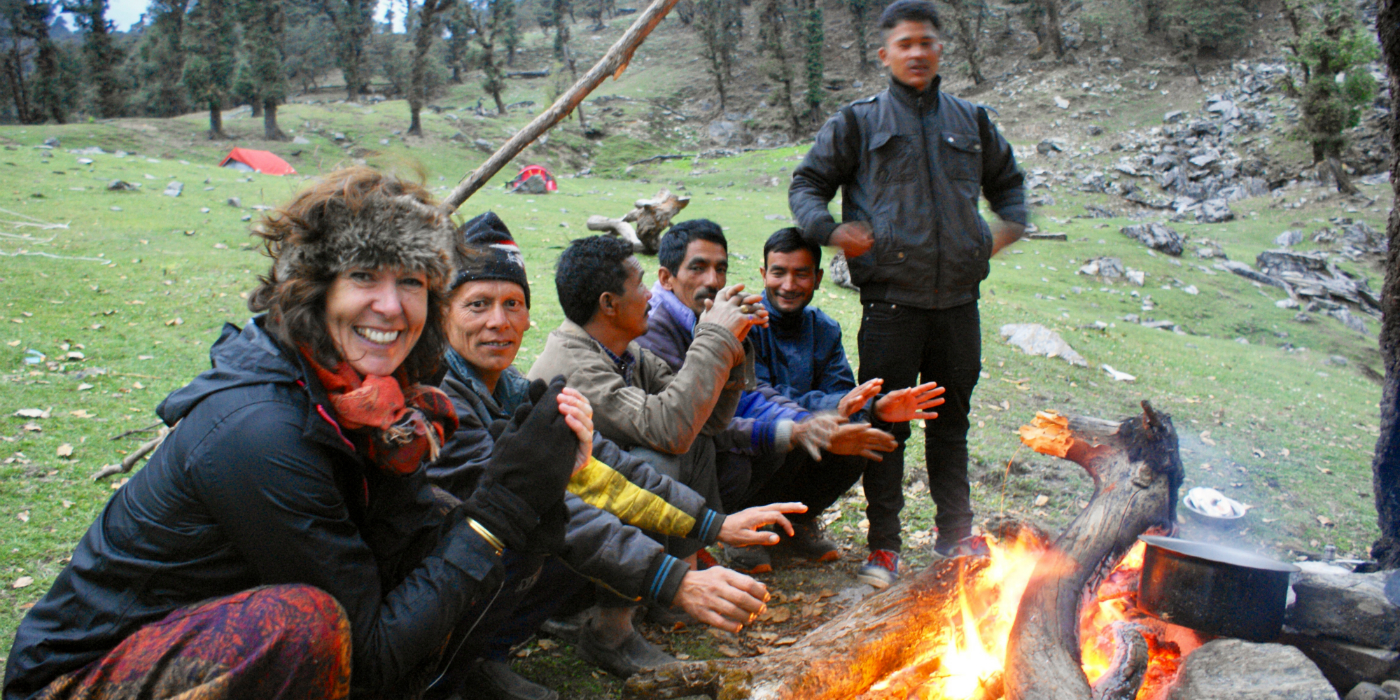 Village ways offers guests a chance to experience the rural way of life in relatively lesser-explored parts in otherwise touristy regions of India. It provides unique multi-day, primarily walking, tour itineraries.Take your pick from tours that range from multi-day walking tours of Uttarakhand's Binsar and Madhya Pradesh's 'Kipling country' to a cycling tour of Coastal Karnataka and a tour of Kerala that sees you travelling by train, road and boat! Their Himalayan tours deserve a special mention. The mountain villages of Uttarakhand are perfect for walking holidays with easy hikes on scenic hill trails through forests and fields taking you from one village to the next. For instance, the classic Binsar to Jageshwar walk includes six walking days. Local guides and porters, trained by Village Ways, accompany guests on this tour that includes stays in six Binsar villages. The leisurely pace of the tours are meant to help guests take active part in community events, festivals and even daily chores. Another highlight is the 'village homestay'. Each village has a community owned and operated guesthouse. These are built in the traditional style in the heart of the villages, many of them remote and depending on the locale you will have views of pine or rhododendron forests, mountains or terraced fields. The fresh meals prepared in the local style using locally sourced ingredients by cooks from the communities make the tour even more memorable.
Read more: https://www.responsibletourismindia.com/operators/village-ways/172
2. Swadesee (Primarily Maharashtra)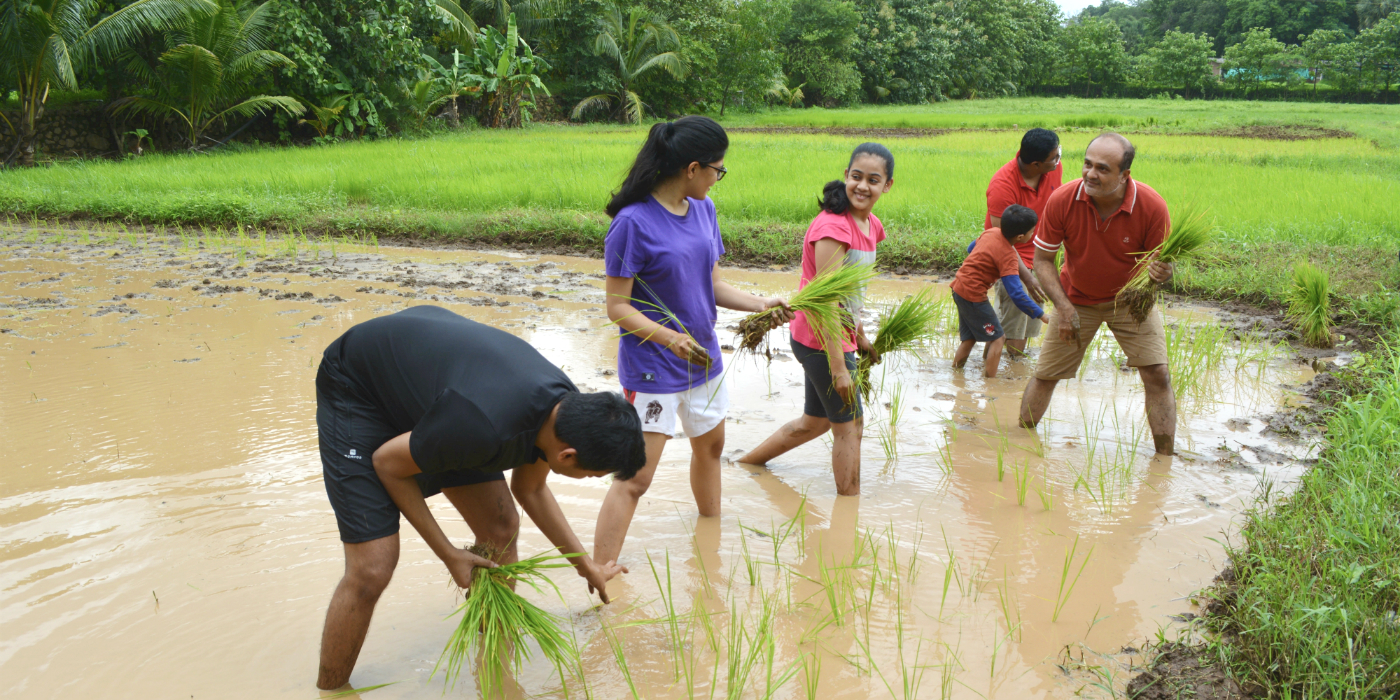 Swadesee co-curates and lists travel experiences entirely run by locals. For the purpose of these tours, which are primarily focused on Maharashtra and specifically in and around Mumbai, a local is defined as a person who not only physically resides close to the site of the experience, but also has a personal connection to the historical, cultural or natural heritage being discovered by travellers. This ensures that the local experts have a wealth of intangible and informal knowledge that cannot be obtained elsewhere, which results in interactive and engaging experiences. It has also started short multi-day tours in Sindhudurg, led entirely by the local women.
Read more: https://www.responsibletourismindia.com/operators/swadesee/168
3. Tons Trails (Tons Valley, Uttarakhand)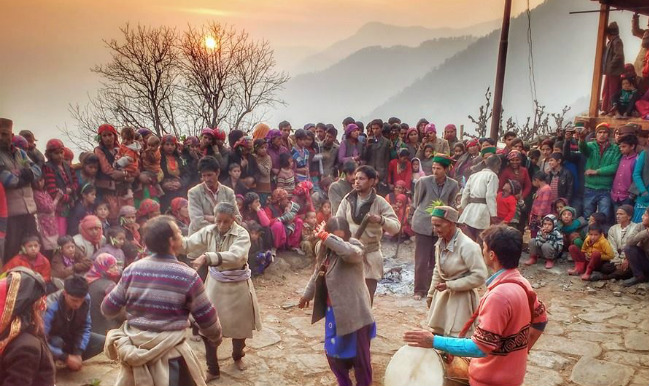 Tons Trails is a social enterprise promoting sustainable tourism by offering immersive experiential adventure travel in this remote region. While the Tons River is known for its white water rafting and the Har Ki Dun trek route falls in the Tons Valley, only a few villages have benefitted from tourism so far. The tourist economy had bypassed most of the villages, which are dependent on agriculture and sheep rearing, that work with Tons Trails. This also means that most of the villages and the region are unexplored and offer an authentic experience for travellers. It also means that a traveller's spending here has an immediate and high impact on the lives of villagers.
Tons Trails offers a carefully curated set of hiking, trekking and driving experiences that allow travellers to experience the natural beauty and the local culture and traditions of the region. These include itineraries created around the local festivals of each village here to trips that se the traveller living in local village homes, eating their cuisine, learning about the local folklore and legends and camping in the great outdoors on grassy meadows or by gushing rivers. A standout experience is built around the nomadic lifestyle of the shepherds here. For as long as anyone here remembers the shepherds of the Tons region, as is the case with most shepherd communities in The Himalayas, take their sheep to graze in herb rich high-altitude grasslands every summer. Tons Trails offers two trekking trips—the Nomad Trail for six days and the High Altitude Nomad Retreat for 11—that sees participants joining the shepherds to walk to and camp in one of the highest high-altitude grasslands in the world, a land of glacial streams, colourful flowers and medicinal plants.
Read more: https://www.responsibletourismindia.com/operators/tons-trails/410
4. Holidays in Rural India (Central India, Kutch, Tamil Nadu, Karnataka and North Kerala)
The tours organised by Holidays in Rural India are highly tailor made and the experiences gently curated. The outfit started by offering curated multi-day tours in Central India. They have slowly expanded to other parts like Kutch and parts of South India (especially the areas in Karnataka, Tamil Nadu and Kerala that are part of the Western Ghats). Holidays in Rural India only works with accommodation providers who have ethical employment practices and use guides and guiding organisations with good principles. The outfit also encourages the use of legs rather than motorised vehicles for exploration and the food is almost always eaten at local restaurants or homes. While the itineraries ensure that the guests get to see the sights and sounds of the locales being visited, the attempt is to create immersive experiences.
Read more: https://www.responsibletourismindia.com/operators/holidays-in-rural-india/325
5. Himalayan Ark (Munsiari, Uttarakhand)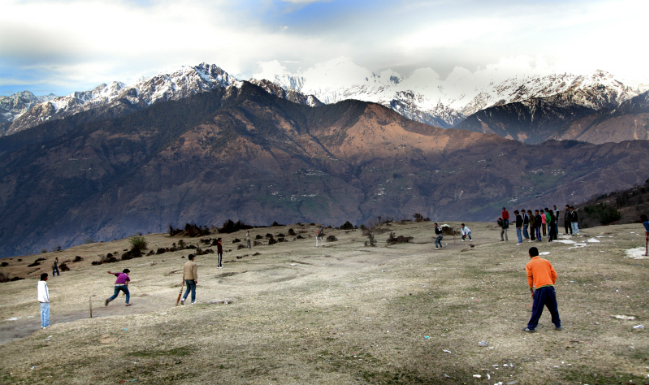 In Uttarakhand's Munsiari, in the Gori River Valley, right across from the snow peaks of Panchachuli and close to the trijunction of the international borders of India, Nepal and Tibet, is a unique travel company that empowers local women. The Himalayan Ark offers around 25 homestays here, essentially rooms in the homes of local villagers. The homestay programme gives travellers a glimpse into high-altitude village life and also organises treks and birding hikes with experienced local guides and kayaking and customised river trips from their origin at glaciers to where they merge with the Kali or the Saryu. Here, you can slow down, breathe in the fresh mountain air, watch colourful butterflies and birds, eat the simple but delicious local Kumaoni food, including dishes like bhaang ki chutney, go for scenic hikes and slightly demanding treks to sacred forest ponds through oak and rhododendron lined trails, sleep in rustic rooms in the homes of the local villagers and wake up to the view of majestic snow capped Himalayan peaks.
Read more: https://www.responsibletourismindia.com/stay/himalayan-ark/131