Once upon a time the land on which the Tigress@ghosri is now located was unused farm land and was mostly barren. Today the land is lushly forested and remains unfenced and so wild animals, including big cats, wander across the property uninhibited. Two small water pools or saucers sets apart this property, located in the north western part of the buffer zone of Tadoba Andhari Tiger Reserve, from many other jungle lodges. Wild animals come regularly to these pools that have thick green cover. A tigress and her cubs used to regularly frequent one of these pools and that's how the property got its name. Guests can view these visits live on the monitors from within the villa!
The two built structures, Villa and Neem, together offer just six rooms. The property is secluded and guests get a true wilderness experience, away from all night light with calls of the wild right outside the bedroom windows, walks in the bush where they can sight wildlife on foot, identify pugmarks and calls and learn all that it takes to protect tigers and the forest. That doesn't mean you have to eschew creature comforts. Far from it, as the rooms here are quite luxuriously furnished and the kitchen serves delicious local meals, including non vegetarian dishes.
Apart from safaris into the sanctuary, the lodge offers various jungle walks and birding hikes. There is a machaan as well here to observe animals without disturbing them.
Price: From Rs 14,000 to Rs 16,300 per day; includes accommodation, all meals, wildlife activities on the property and taxes.
Read More: https://www.tigressghosri.com/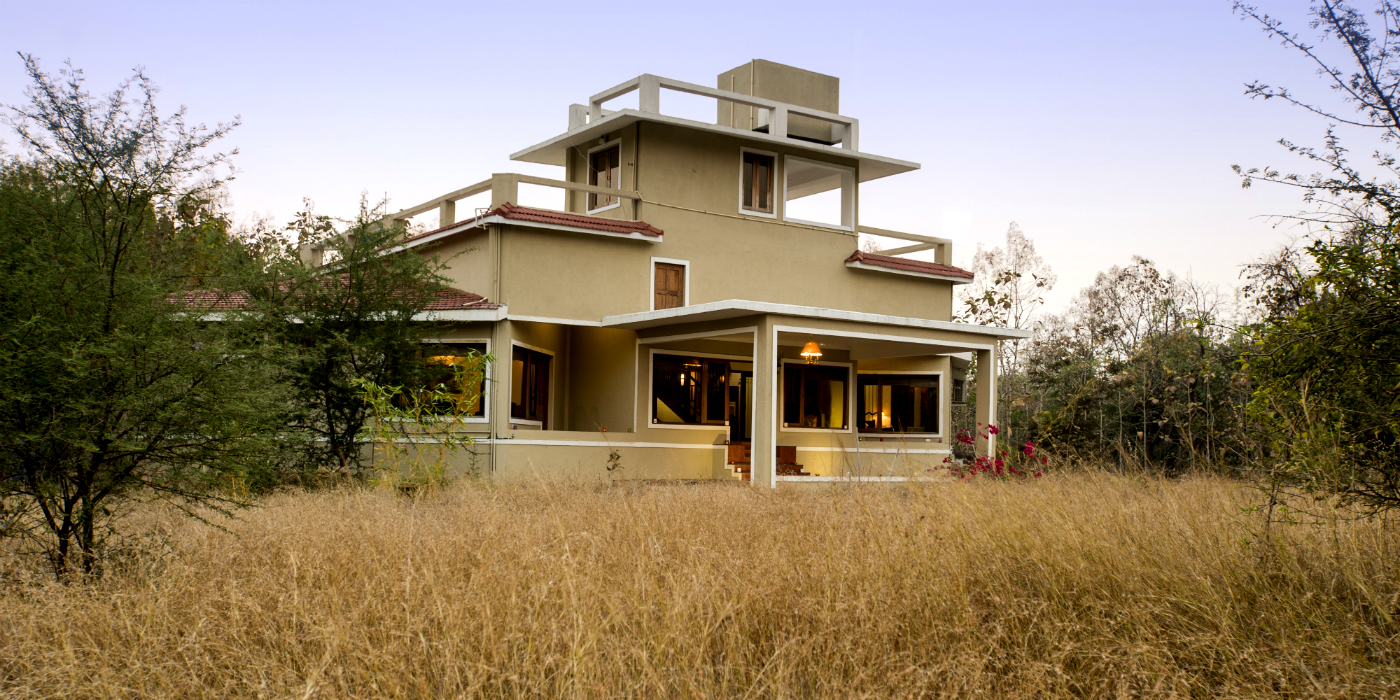 Slow Travel
Tigress@ghosri is a model for wildlife conservancy, showcasing how every parcel of land adjoining the core can be converted into a home for wild animals. The owners and staff have done extensive work towards protection of the forest, like fire fighting, patrols, monitoring large carnivore presence on water sources and removal of plastic from the adjoining forest. They also work in the local villages to create awareness about conservation. They also employ local youth and work with the local communities to create capacity in them for employment as naturalist or protectors of the forest.
---