In North Goa, within easy reach of hip and happening beaches like Baga and Calangute, lies hidden this beautiful heritage home turned homestay run by a Goan-British family. In a state filled with beautiful mansions, this grand Indo-Portuguese home, built in 1864, stands out as it has stayed in the family since it was built, remains fully functioning after extensive renovations and is a lovingly lived home. The house and expansive garden have been maintained beautifully, retaining much of their original form and structure
The homestay is located in a pretty little corner of Goa and as the name suggests has a beautiful garden filled with trees and plants that almost grow wild. There are three guest rooms on offer in the 7,500 sq ft house, each unique in size, layout and décor but all comfortably, and even luxuriously, furnished and come with large attached bathrooms.
The garden, which is strewn with hammocks and loungers and also has a pool, is a great spot to retreat to for a nap, to read a book or just watch the birds go about their daily routines. This especially after the sumptuous organic breakfasts that include vegan options you are sure to get everyday!
Price: Rs 4,500 to Rs 8,500
Read More: http://www.thesecretgardengoa.com/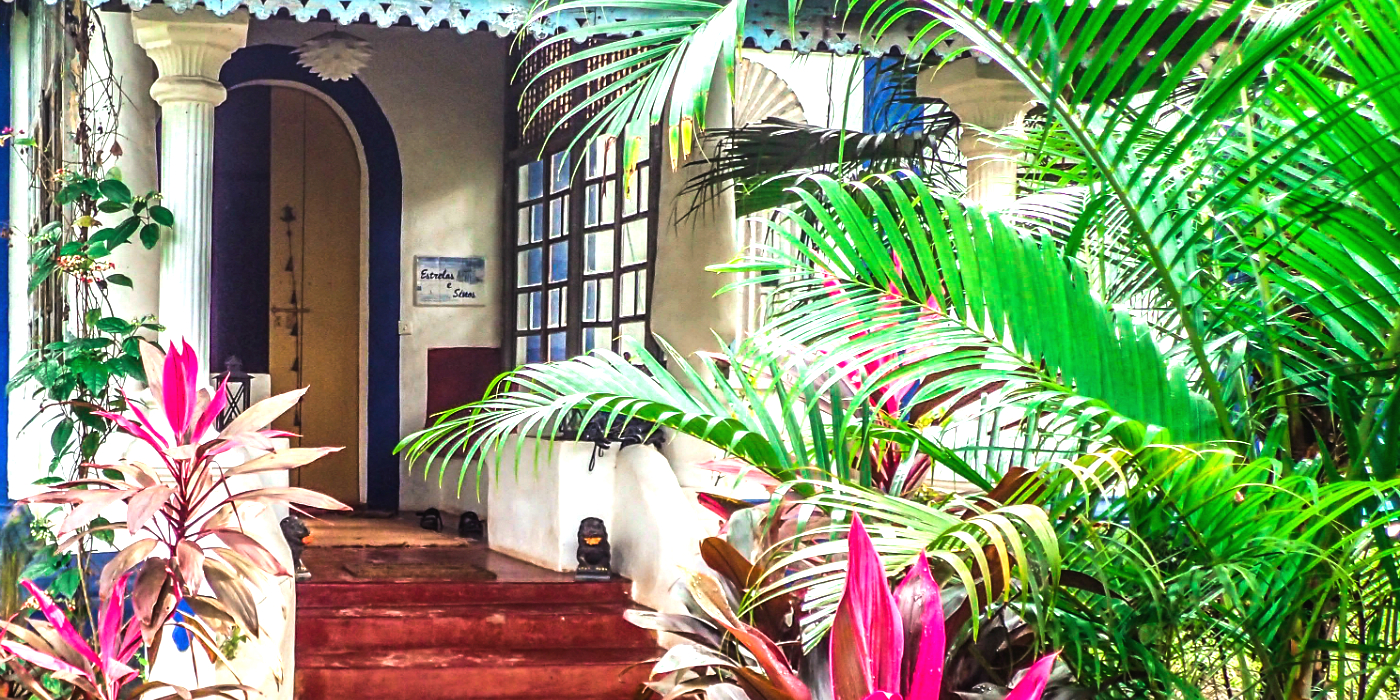 Slow Travel
The Menezes family that runs the Secret Garden recycles and composts much of the waste generated. Well water is used and so is solar heating for hot water. They also grow their own organic fruit and vegetables and use natural alternatives to chemical products. They offer homemade preserves and homegrown or locally sourced food to guests.
---