In Himachal Pradesh's Raison, known for its many camping grounds and white water rafting, is a pretty heritage homestay that seems to be the embodiment of words like quaint, cosy and welcoming! The Lal Kothi, nestled in the Kullu Valley amidst fruit orchards with views of soaring mountains and tree covered valleys, is that quintessential retreat that those in love with mountains dream of.
Lal Kothi, built in 1941, is a great example of the 'kat-kooni' Himachali style of architecture, with its 20-inch thich stone and mud walls and heavy use of the wood. The building is wonderfully preserved. The homestay offers just four rooms, all comfortable and offering great views of the surrounding orchards.
Expect delicious meals made of ingredients from the organic vegetable and herb garden or sourced from the local markets. Also, expect home made jams and pickles.
The idea of a stay here is to be far from the crowds and enjoy being in the lap of nature. The fruit orchards are, of course, close at hand and they are filled with birds and butterflies. The River Beas is a five minute walk away and there are waterfalls and scenic spots a plenty to be explored! Guests can go hiking, trekking, camping, paragliding, trout river fishing or white water rafting. If you are looking for a slower holiday, there is picnicing in the orchards or by the river and fruit picking and curling up by the fireplace in the drawing room or watching the mountains from the verandah. Or just follow the butterflies as they make their way around the gardens and orchards.
Price: Rs 5,500 per room
Read more: www.lalkothi.in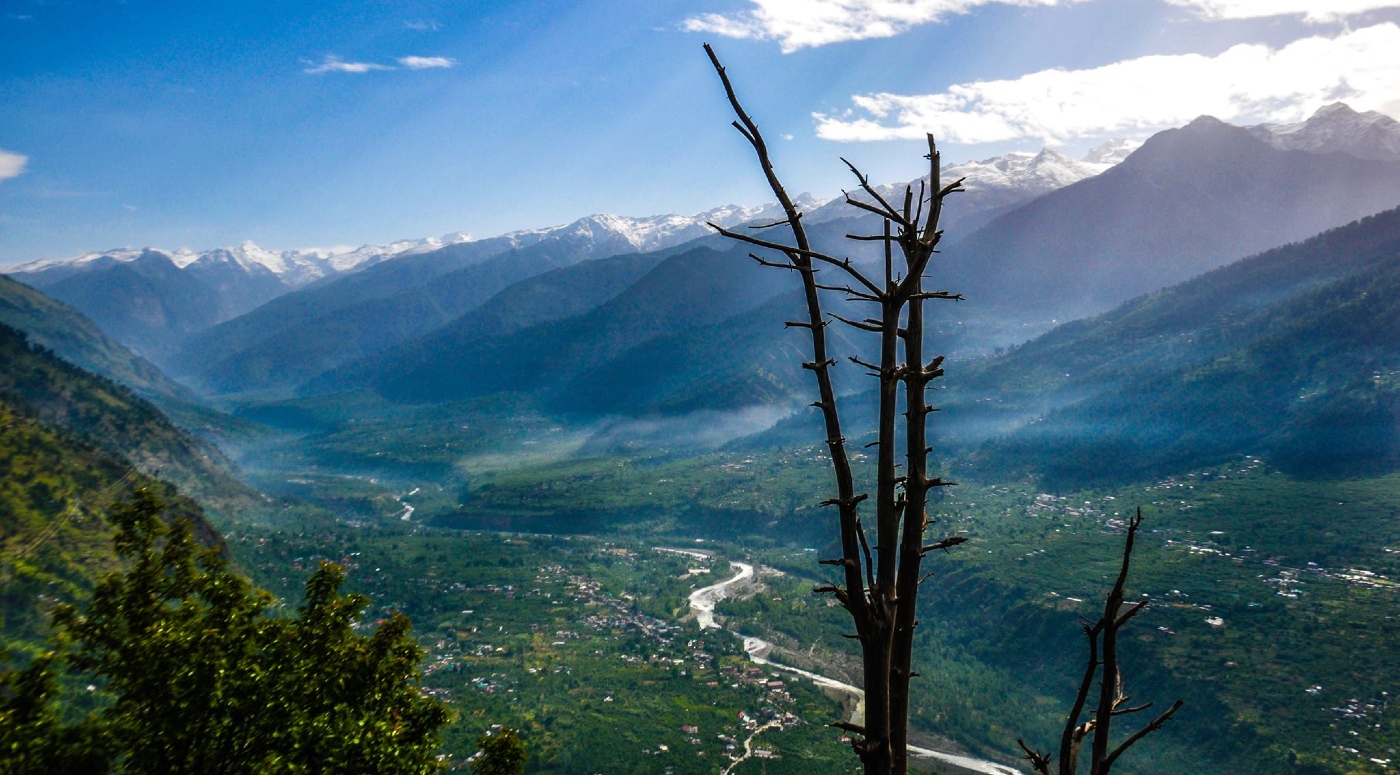 Slow Travel
The Lal Kothi is a heritage property that was refurbished and restored using locally sourced materials. Vegetables and fruits are grown within the property using organic practices. The property employs locals of the village. It also minimises usage of plastic and recycles wet-waste. It promotes slow and nature-focused tourism.
---