Up in the Garhwal region of Uttarakhand a social enterprise, the Green People, runs three little havens under The Goat Village (TGV) banner. The three villages, all not very far from the state capital of Dehradun, offer comfortable accommodation in the lap of nature. Most parts of the properties do not have electricity—common areas and kitchens are lit by solar energy lamps—allowing guests to completely switch off and enjoy the clear, crisp evenings in candle light. As far as activities go there is much to do, from trying out farming and goat milking to trekking in the hills of the Garhwal. But the best option may just be to relax with a book in the common areas with their large picture windows, interact with the volunteers there and partake of the hill cuisine.
Price: From Rs 2,250 per person (for shared condominium); includes all meals.
Read More: http://thegoatvillage.com/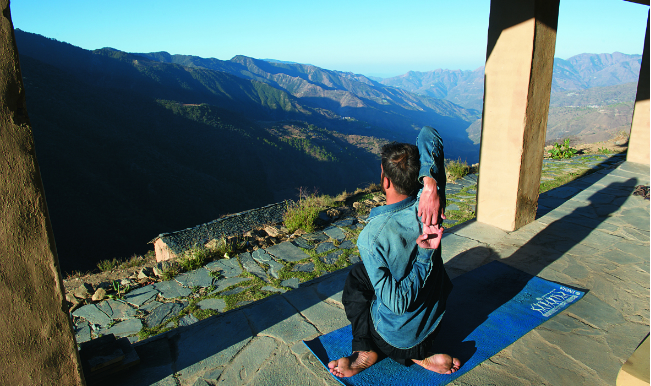 Slow Travel
Many villages in Uttarakhand are deserted or on the verge of becoming ghost villages as most young people there have given up traditional livelihoods like farming and animal husbandry due to low income opportunities to migrate to cities to become labourers. The Green People initiative and The Goat Village project were launched to help local residents find alternate sources of livelihoods in their own villages and communities to stem this trend. Direct income is generated for the villagers by co-owning the land on which the properties are developed that otherwise was either not utilised or underutilised. The properties employ only local villagers with volunteer managers from outside. The rooms are mostly built in the over 1,000-year-old architectural technique called 'Koti Banal', which is indigenous to Garhwal Himalayas. The villages are also run on responsible tourism principles, like zero tolerance towards plastic.
---