Set in an apple orchard by the Baspa River and surrounded by Himalayan forests in the beautiful Sangla Valley is the Banjara Camps flagship property The Banjara Camp & Retreat. Located a few kilometres from Chitkul, the last inhabited village in Himachal's Kinnaur district, the mountain getaway is an ideal base to explore this region of meadows, orchards and forests—all surrounded by high snow clad peaks.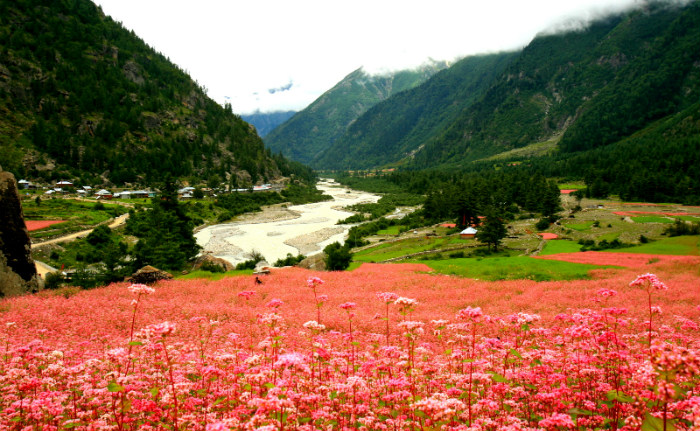 The lodge comprises of a two storied rustic structure made of local stone and wood, independent cottages in the same style and Swiss tents. The rooms and tents are all comfortably furnished and some of the super deluxe rooms have an attic/loft that children and adults enjoy.
The buildings and tents are set in grounds filled with trees and plants, with hammocks strung among the trees acting as an invitation to spend quiet afternoons in lazy slumber. Guests can go on walks or picnics by the river that flows right by the camp. Children (and adults too!) can go apple and strawberry picking or play a round of table tennis. The surrounding region is great for hikes, treks and birding. The picturesque Sangla Meadows is a five to six hour hike away, while the four-hour hike to Rackcham Village along the River and through the forests is considered a signature walk of the region. Walks to the Basteri and Chitkul Villages are also must try experiences.
After the walks and explorations, guests can come back to hot Kinnauri and more national and international meals with the mountain breeze and silence for company.
Price: From Rs 4,450 per room per night; Rs 2,000 per person per day for all meals.
Read more: https://www.banjaracamps.com/camps-retreats-in-himalayan-valley-himachal/holidays-in-sangla-himachal/22/default.aspx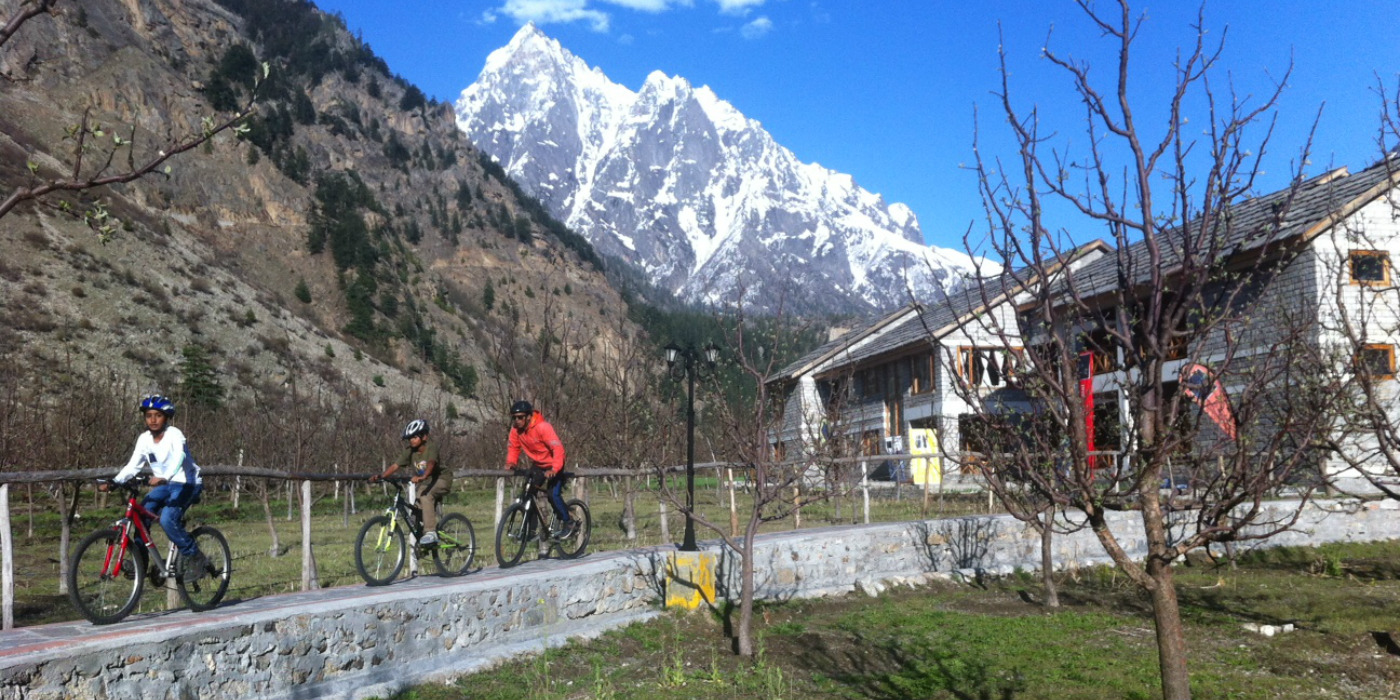 Slow Travel
The Banjara Camp & Retreat in Sangla was the first property set up by the company in 1993. It showed a way of how commercial hospitality could actually foster connecting with nature, intrude minimally upon the prevailing landscape and natural beauty, respect the architectural integrity and culture of a place and cause minimal environmental impact from its operations. The structures used local natural materials and the traditional construction style of the region. The apple orchard amidst which the property is located, still flourishes untouched. No trees have been cut in any of the development work. Much of the granite, slate and wood are from dilapidated, to-be-demolished structures in the surrounding area. The dwelling units do not have TV and there is no WiFi on the campus. Guests are offered a choice of activities that focus on the outdoors and local culture. RO water is supplied to guests free of cost. No plastic is used on the campus. The property follows responsible waste management practices. The company has actively encouraged locals to open their own lodges, campsites and homestays in the area.
---